my story and grievances
January 15th, 2012
:
After two years of quiet passivity and injustice, I will finally try to salvage what I lost in the summer (July/August) of 2010.
During that time in 2010, I had gone away for vacation. When I came back, I could not log onto my main account,
zzanniezz
. I kept trying different PWs when I noticed that there was no active pet on the side. I could feel dread creep up to me. However, I tried not to panic as I tried my side accounts (
remuneration
,
chrysanthamum
,
teleology
, and
00whatever00
) and similarly met the same dismal results. Someone had gotten onto my Neopets account despite my internet security paranoia; I did not share accounts, give out my information, nor visit suspicious and too-good-to-be-true websites.
How was this possible?
I was so confused.
Neopets is boasted of as an unhackable website. How has this happened?
I filed a report to TNT some time afterward to get my main account,
zzanniezz
, back. However, I did it with a sense of defeat: my most prized, favored Neopets-related token was gone, and would possibly never be back:
smiley_5_2004
. By the "no active pet" on the log-in page and a quick search of my user profile, I could tell that the intruder on my Neopets accounts had abandoned my main account's Neopets. I recall having 3 Neopets on zzanniezz, two being the beloved smiley_5_2004 and sloth_jnr. My third Neopet was a lab rat and his or her pet name slips my mind after these years; it may have been
rukyts
or
whatish
. Today I cannot recall other Neopets abandoned by the intruder from the rest of my accounts; I checked quickly for my unconverted Coconut Jubjub
emilyho717
, Grey Jubjub
Banneka
, Halloween Lupe
Juzoeh
, and Tyrannian Skeith
ooooooooooooo343
. I also remember
mayned
my Island Quiggle in my inventory check because I lent him out often so others could get the associated Avatar. I vaguely remember an unconverted Shoyru, either Grey or Darigan, that I had gotten from a trade, on either chrysanthamum or remuneration, but since I cannot even remember his pet name, I will not pursue the issue. The Shoyru, if existent, does not matter to me as much as some of my other Neopets.
But would TNT ever agree to returning lost Neopets to users with sufficient evidence? Would I ever get smiley_5_2004 or sloth_jnr back?
By the time I came back from vacation, the "last spotted" status of my Neopets accounts had already been around 6 days. This clued me in that the person had truly gotten into my Neopets accounts in the middle of my vacation. I checked the user profile of the person there with my smiley_5_2004,
lk_pygui_fxn_a89
, and noticed that his account had been "last spotted" in the same amount of days. I had also checked the user profile for the person with sloth_jnr. I do not remember exactly, but I am pretty sure the owner for sloth_jnr had been "last spotted" for the same amount of days. At the time, the owner had not gotten his or her account frozen.
At the time, I filed a report to TNT to first get back my five Neopets accounts. Apparently you could only file on an account-by-account basis, so I was only able to get back zzanniezz. I thought of the arduous process to file--listing my past and lost possessions--and decided to just give up on Neopets. I could not bear to file for my other 4 Neopets accounts after such devastation.
Today, I come back after years of unrest--I never forgot the instance; it was always on the back of my mind. I will try to salvage the time and effort I spent on Neopets. (Yes, despite this being a game, I'll be honest: I spent a lot of effort on this.)
Below, I will list my grievances from the aftermath. Please note that "scoundrel" refers to the intruder who was illegally on my Neopets accounts.
The scoundrel abandoned or transferred to his or her account, my favorite pet: smiley_5_2004 the unconverted Ice Bruce. I absolutely adored smiley_5_2004, drawing the most art for him, giving him the best pet lookup along with a Brucicle directory, making him the most adorable sets of Brucicle adoptables, dedicating my gallery to him, winning him the gold Best Dressed trophy on June 20th, 2008 (just look at the watermark on the picture), winning him the pet spotlight trophy, giving him the most books to read to improve his intelligence, and improving his Battledome stats the most out of all my Neopets.
The scoundrel abandoned or transferred to his or her account, sloth_jnr the unconverted Faerie Kyrii. I check now and realize that the owner of sloth_jnr had his or her account frozen. Thanks a lot. I did not have the coding for sloth_jnr's pet lookup and beautiful pet page saved.
The scoundrel changed the PWs, PINs, and e-mails to all my accounts so I could not log-on after the havoc was wrecked. I was able to work with TNT to get this account back, but I was too distressed at the time to file more reports.
The scoundrel cleared my gallery description, which took me the most time to make because of the coordination of the art and coding. It was an ice-themed gallery with Brucicles dedicated to smiley_5_2004.
The scoundrel took my Mootix, Plushie Paint Brush, among other prized possessions from my Safety Deposit Box. I got my Mootix from a rare random "Something Has Happened" on Neopets, and I had gotten the Plushie Paint Brush as a gift from TNT for appearing in the Christmas edition of the Neopian Times. Thanks for taking the items I valued too much to sell or use for an avatar or prized paint color.
The scoundrel took millions of Neopoints from my Neopets bank account. I saved like crazy, always converting my items to Neopoints. I was constantly frugal--thanks for stripping that all away.
Time has faded many of my other grievances from my memory. (1) I am not sure if the scoundrel disabled my 00whatever00 account. It may have been me or TNT. However, I had odor the Skunk Elephante, who I won a Best Dressed trophy for, and a Mallow Grundo. (2) I still am not sure if I had an unconverted Darigan or Grey Shoyru abandoned/transferred from remuneration or chrysanthamum. From memory, I believe I did, as I remarked that it was the sole abandonment/transfer on my side accounts.

I thus conclude this entry.

To fellow Neopians who stumble upon this page: I hope you keep your account extra-secure. I would not wish this upon you.
To the coward(s) who did this to me: I pray karma does its part.
To TNT: I hope you better understand my situation. I only ask that you do anything in your power to remedy these grievances. Thank you so much for your time. Also, thank you for your steady, successful retrieval of this main account of mine, zzanniezz, when I contacted you guys the first time.
adoptables, pictures, and remains of smiley_5_2004
smiley_5_2004's reference picture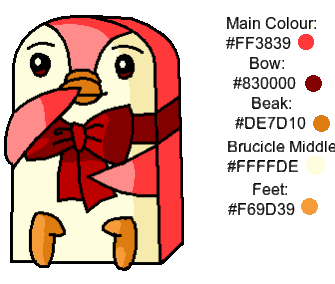 smiley_5_2004's main pet lookup image
pet spotlight evidence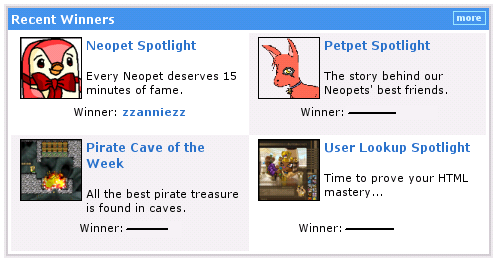 the main image of the gallery dedicated to smiley_5_2004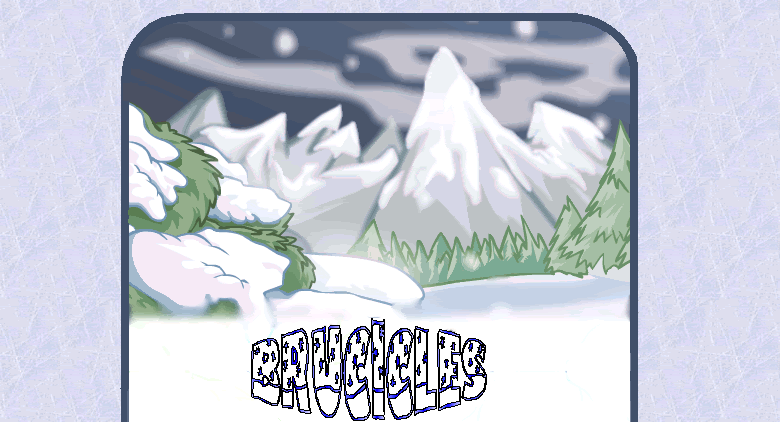 brucicle adoptables
[previously featured on smiley_5_2004's pet page]