Get your own RainStorm from Kitxoone's Base Coding Haven!
My story is far from a simple one...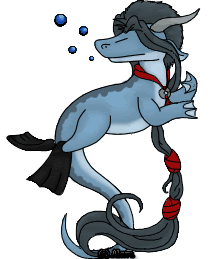 You look around trying to figure out where the voice was coming from, and the rich male voice continues, "It was before I met you, of course, Kaminari. I was just a young Ling when Cursed's rumors caused the pot to overboil, leaving us Dracs to go into hiding before we could be wiped out...
You look up, and spot a wingless krawk-looking creature looping around in the air, his long hair tied in a pony tail as he talked to a slightly glowing blue Faerie Seti, "Ah, but thats long past, isn't it? The Temples been opened and we are free to roam agai--
He suddenly spots you in a down swoop and startles, crashing into a nearby tree.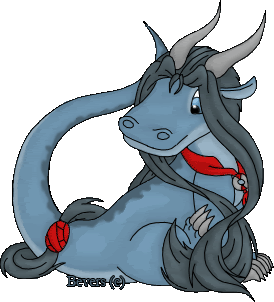 You run over to him and kneel down, "You ok? Say something...
His eyes rolled in his head, "It was Madam Peacock in the drawing room... With a candlestick..." He shakes his head and blinks, "Oi? Oh, um..." He laughs in embarrassment, sitting up, "How awkward. Didn't mean to interrupt your picnic... Hey, are those BBQ chips?
Looking at the excitement on his face, you pick the bag up and toss it to him. He pops the bag open and pops one of the crisps into his mouth, licking his lips after swallowing it, "Aaah, I love these things. So... Savory? No... Not the word I'm looking for, thats more for desserts.. Ah well.
He leans against the trunk as Kaminari, a blue electric looking Faerie Seti settles on his shoulder, cooing as he eats one of the chips offered to him, "The names Kouryou. Whats yours, friend?
You sit down again across from him, and open your own bag, "guest. How were you flying there.. I don't see any wings..." You pop a chip in your mouth, then swallow roughly as he stares at you as if you sprouted a second head, "That is, if you don't mind telling me...
He laughs weakly, "You mean, you can't fly without wings?
You raise an eyebrow, "Of course not... Its impossib... Well, I guess not impossible, since you were doing it, but I sure can't...
Kouryou leans back, "Huh.. Then it must be because Nimbusdracs are almost pure magic stuck in a semi-physical body...

You stop mid bite on your chip as he munches on another handful, "Semi-physical..?
Kouryou lifts into the air, "My body is light wieght, much like the clouds in the air. I can become more solid if I wish, but when flying I usually become light enough to ride the wind currents... But when startled I condense, and gain weight.. Or if I keep myself down by willing it..
You blink at him as he loops in the air gracefully, his long ponytail and bangs trailing like banners behind him. He lands, and physically seems to get smaller, then thuds on the ground a little, "Mostly its a case of controling the density of my molicules, then using magic to control the air current and water vapor around me...
Can all Nimbus.. Um.. What are you again? I thought you were a Krawk...
Kouryou chuckles, standing, "Nimbusdrac. Though your kind call us "Monsters", or Wagers. Not a polite term, but it comes from ancient Tyrannia and the meaning usually forgotten... And yes, ALL the Nimbusdrac can do this... And break curses and cure wounds with their tears.
He lifts his head looking at the sky, "Most of my breed are long gone. I spent centuries in stasis in The Temple of the Drac, waiting to be awoken by a changed Neopia that would accept us... But, most still don't accept us, but now our decendents, the Draiks, The Krawks, the Shoyru, The Hissi, and the Scorchio, are widely accepted by Neopia, and so we can hide as them, be accepted as them... Welcomed back into the fold...
He suddenly lifts into the air once more, Kaminari spreading his wings to follow, "I'll see you again soon. I was on my way to meet some old friends. But trust me.. Once a Nimbusdrac finds a person, they can always find them again afterwards.. Thanks for the chips! Next time, I'll bring them!
With that he rocketed into the air, the little Seti following closely.
And you know you will see him again soon.
A few weeks pass, and your brief encounter with a chip loving "Nimbusdrac" was no longer clear in your head. When you talked to people about it, they said it was impossible and that you must have dozed off in the sun after scarfing down too many chips by yourself.
I guess they are right..." You mumble out loud as you head towards the Food Shop in Neopia Central, "There's no such thing as a Nimbusdrac...
I'm wounded by your words!" Kouryou grins up at you, much smaller then he was when you first met him, and sits on your shoulder, his weight unbelievably heavy for his currently small size, "I know that I exist, however, you on the other hand I am not so sure about." He hops off and rapidly grows to the size you origonally met him at, and pulls out a bag of chips from mid air, "Here. To pay you back for the ones I ate back at the picnic..
You stare at him in surprize and accept the chips while running on autopilot, "You... Your real?!
Kouryou over-exaggerates pondering then grins, "Well, I think there for I am... And I eat, so I live. You can see me with your own eyes and touch me to see I'm flesh. So, I'd have to say yes. I'm real, or at least as anyone can be. Reality is a matter of opinion according to one of my friends, and I happen to share the same opinion.
He laughs, his hair moving as if stuck in his own personal dustdevil, swirling and moving in wind that just wasnt there, and waves to a couple people, who wave back with bright smiles.
So.. Uh.. Kouryou... Care to tell me a little about yourself?
Laughing, Kouryou walks with you, but you find yourself lagging behind a little from his long strides, "Well, lets see... Lets start with the basics...
About Kouryou