Connection Established
The one-foot-thick, cold, metal slabs the facility calls doors smoothly slide away from each other with a soft shwoosh. You step into the artificially lit, steel covered hall, the doors swiftly closing behind you with the same noise and a slight thud as they seal shut. Gripping the ACCESS GRANTED pass in one hand, a notebook and pen in the other, you continue your walk towards the facility's main hall, Each step you take shatters the silence: TAP..TAP..TAP..
You are now in the main hall, a high ceiling, similarly steel covered room. The facility's agents move about the space, probably hundreds of neopets, passing folders, talking to one another, pointing this way and that, very much attending to their business, and all dressed in look-a-like black suits. A Lenny standing by approaches, you quickly flash the pass, he nods.
Then clacks his beak, How can I help you?
Yes, I'm looking for an..Agent Massacre..? you reply, holding out the pass. I'm here to interview him for an article I'm writing about Neopia's less known defenses against Sloth invasions. The Lenny scoffs, nods his feathered head again, extracts a small device from his suit pocket, and proceeds to talk into it.
Koledyn, get your hide down here, you have a visitor He chuckles as he sets the walkie-talkie back into his pocket. He'll be here shortly. With a final nod the Lenny takes a few steps back.
A Red Darigan Draik in a black over coat and sleek sunglasses approaches him. The two converse for a moment, the Draik brings a hand to his face, removes his glasses, and sighs. The Lenny shrugs, then points a feather at you. The Draik turns.
Alright, lets get this..whatever over with. He places his glasses back on his face and begins to walk away, motioning you to follow. I should be out there fighting, not writing a history report.
Agent Profile

NAME Koledyn Vaulkyn
ALIAS Massacre
SPECIES Draik
BRUSH Darigan
GENDER Male
EYES Green
AGE Mid-Twenties
BIRTHDAY September 9th


Kole is quite rough around the edges in that he lacks socially acceptable behavior. He'll talk to a queen, trucker, farmer, and child in the same respect (or lack of). Many ladies are (somehow) attracted to him, they all were dumped,or otherwise cheated on by Kole. He honestly doesn't care for long lasting affection and has been dubbed Heart Breaker or Massacrer of Hearts and Love by those whom he's hurt in the past.

He makes up for this ruthless behavior with his sharp-shooter, jet flying skills, he's one of the facility's best, and he loves what he does: Tracking down and arresting those convicted of betraying or otherwise turn-coating the Faeries for Sloth (other agents interrogate). He operates a stealth jet named Massacre. Its equipped with frost cannons, lightning guns, and other firearms.



The Facility's Dream Team consists of four outstanding neopets: Koledyn the Darigan Draik, Pukd the Darigan Korbat, Zeithi the Eventide Aisha, and Dragonflies the Camouflage Buzz. Each proved themselves as the best in their classes, going above and beyond all expectation. Their camaraderie and adaptability as a whole unit is flawless, their individual acts the fluid gears of a great machine. All students should aspire to be half of what these fine pets have achieved.

Historical Archive


Screening


A 9-year old Kole perked his ears as he and his classmates were ushered into the school's well-lit auditorium. The principal, a Wocky, and a Hissi in a black suit stood on the stage behind a podium. Koledyn's class took their seat as the rest of the students filed in. The neopets on stage chattered to each other, out of the microphone's hearing range. The auditorium's doors closed. The principal stepped to the podium and began to speak.

Greetings young ones, we have a special opportunity for you today. This fine gentlepet, she waves a paw to the Hissi Is from a different school, a school that is looking for bright-eyed and eager students! Kole snorted. I'll let him speak now. The Wocky stepped down from the podium, then the Hissi slithered to it.

Yesss, hello ssstudentsss. My ssschool isss looking for more recruitsss, but you mussst passss a tessst firssst. Kole was intrigued by what the hissi was saying, or maybe just the way that he said it. Thisss isssn't a tessst like you've taken in classss, in fact it would be more accurate to call it...a video game. This statement produced an entusiastic cheer from the students, Kole smiled. The onesss with the bessst ssscoresss will be offered a place in my ssschool. Good luck little onesss_ The crowd clapped for the Hissi as he slithered out of the room. The Wocky spoke into the microphone once more. You will be tested with your class, your teachers have instructions on where to send you. Good luck! She smiled before leaving the room with applause.

---x---

Kole stepped into the simulation device as the Hissi spoke to him. Itsss like a ssshooter game. You know how to play?

Koledyn smirked Yeah I'm awesome at games! He placed his hands on the U-shaped steering wheel, thumbs hovering over the firing buttons. Ready


Invitation


A few months have passed since the screening. Kole sat in his room, thumbs fiercely punching at the buttons of a The Return of the Return of Dr.Sloth game controller. It was summer break, he has traded long school days for video game marathons. Take that, Sloth! Kole taunted the flashing screen as a virtual ship exploded. Kole thrust his arms up in a triumphant cheer.

He was about to start a new game when his mother called him from another room. Kole, there is a neopet here to speak with you. Her excited voice drew Kole out of his room, leading him to the front door. The Hissi from the screening stood at the door, holding some envelopes in his wings. His parents, both red Draiks, stood by, smiling. His mother spoke, Lets have a seat, this Hissi has very exciting news!

---x---

...Basssically, the boy hasss a great potential. With an education at the Facility, he can be an excellent agent. The Hissi finished his speech. By now the papers in the envelope had been sprawled over the coffee table. Koledyn bounced in his seat, his parents glowing with pride next to him. How about it, kid? the Hissi spoke to Kole. How would you like to come to my ssschool, to help Neopia ssshould Sssloth invade again? There was no hesitation in Koledyn's ever so subtle reply. YES, he yelped at the top of his lungs, jumping off of he couch.

The deal was sealed with the three signatures of the Vaulkyns'. He would attend the Facility's Academy for the rest of his education.


The Education


Kole's eleven year long academic career passed by pretty smoothly. However his somewhat unruly attitude did land him int some trouble, both with the faculty and his peers. If Koledyn did not agree with his superiors, he was not shy in revealing his opinion. His sharp tongue and outspoken wit often opened a seat for him in detention.

It was obvious that Kole was a natural, his top notch skills dominated any simulation set before him. His excellence in class and simulations made some students burn with envy, sometimes to the point that they would pick on the Draik. This never lasted long before he would set his foot down, fists clenched. These brawls with other students also landed him in detention, but as long as the other guy was injured more, it didn't matter. This created a bad boy image for Kole, which seemed popular with some of the female students.

Despite his tumbles with other students, and occasional flirting with the girls, Kole did learn the skills that the Academy taught. In his late teens and early twenties, video simulations were replaced with real life jet flying and target practice. Still he flourished, still he taunted his opponents, even if they were just metal targets. At the age of twenty five, the Draik took his final exam. He passed with flying colors, earning him the Massacre and the job he holds now.




Image Database

By Skdaffle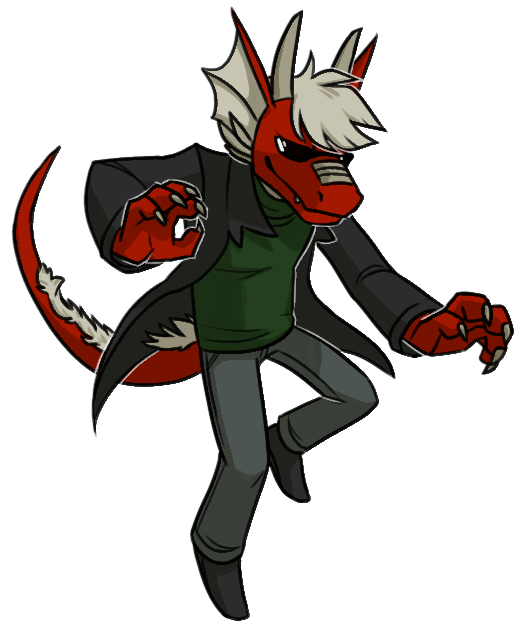 By Others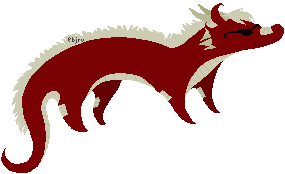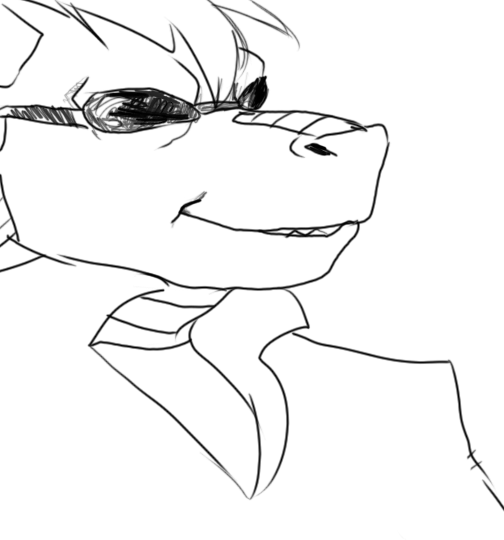 By the lovely Caitdango and skemz_!

Honors

Some trophies of mine, heh.



From my 1st fan-girl. No doubt an entire following will begin.

....I'm waiting.



Terminate Connection



You close your notebook

Kole grunts That's all the questions you have? Geez, that only took what...all day? He stands up, stretching his arms a bit. I could've arrested ten, maybe twenty traitors in that time.. He points to the door of his office. Get lost, minion1337.



What? Now I have to give out these stupid things? Kole hands you another ACCESS GRANTED pass and mumbles What is this, a theme park?











CLICK HERE FOR NEOPETS MAIN PAGE