all things aisha!
Hello there! Welcome to
All Things Aisha
, where you can browse and meet wonderful Aishas from all around Neopia. These adorable Neopets are appreciated by many Neopians.
This site includes an
Aisha Directory
, a list of
Aisha Addicts
(people who own 5+ Aishas), a list of
Aisha Galleries
, and a little bit
about Aishas
! Also, this directory is image heavy in certain areas. For best results, let the page load fully before continuing! :) Thanks for visiting!

All Things Aisha started on September 22, 2013.
Updates!
January 5, 2017
Aisha Day was a few days ago. Polka Dot and Swamp Gas have been added. Aishas are now available in 71 colours! :)
January 1, 2017
+8 Aishas; -1 Aisha; +1 Aisha Addict. Happy New Year!
December 27, 2016
+6 Aishas; -5 Aishas. Apologies for slow updates! Please mail if you see that your Aisha(s) still have not been added. Happy Holidays!
The Aishas!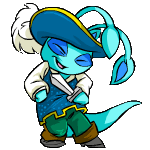 Aishas are available in
71
colors and
7
unconverted forms! Have you ever wondered about other people's Aishas? Wonder no longer! Scroll to admire the wonderful Aishas of Neopia!
Please
do not
ask these users if their Aishas are UFT/A.
This page is
image heavy
! Let all images
load
before scrolling.
Total Converted Aishas Listed: 1,274
Total UC Aishas listed: 75Total Aishas Listed: 1,349
Wait for all images to load before scrolling for best results! :)
CONVERTED AISHAS
8-Bit
Alien
Baby
Biscuit
Blue
Brown
Camouflage
Checkered
Chocolate
Christmas
Clay
Cloud
Custard
Darigan
Desert
Dimensional
Disco
Elderlyboy
Elderlygirl
Electric
Eventide
Faerie
Fire
Ghost
Glowing
Gold
Green
Grey
Halloween
Ice
Invisible
Island
Jelly
Magma
Maractite
Maraquan
Mutant
Orange
Pastel
Pink
Pirate
Plushie
Polka Dot
Purple
Rainbow
Red
Relic
Robot
Royal Boy
Royal Girl
Shadow
Silver
Sketch
Skunk
Snot
Snow
Speckled
Split
Sponge
Spotted
Starry
Strawberry
Striped
Swamp Gas
Transparent
Tyrannian
White
Woodland
Wraith
Yellow
Zombie
UC AISHAS
UC Darigan
UC Desert
UC Faerie
UC Grey
UC Plushie
UC Royal Girl
UC Sponge
The Aisha Addicts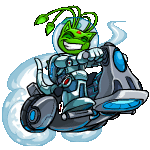 Are you an Aisha hoarder? Do you have five or more Aishas? If not, that doesn't mean you can't appreciate the adorable Aishaness of other Aishas; however, these Neopets are quite popular, and many Neopians have more than one Aisha.
The following Neopians own
five
or more Aishas. Because of this, they are nicknamed
Aisha Addicts
.
THE AISHA ADDICTS


Phroto (warriorsrock965)


Berry (berry02)


Jezebel (_princessbeauty_)

Amelia (o_dragon_o)


Julia (jubbiechan)

Claire (dragonfairybump)


Lunatica (zmywt173849)


Sar (sar102)


Fernanda (fefe_dinha)

thyaen (Thyaen)


Emma (flitez)


Emzee (twilighter_emzee)


Kayla (glamfierceness)

Leticia (snorway)


Lila (cat_tame12)


Chiara (martia_elior)


Nienke (monabaka)

_the_spardel_queen_ (_the_spardel_queen_)


Janelle (ohgodkxllit) (replace x with an i, filters are acting up)


Jessica (tobyflenderson)


Starfyre31 (starfyre31)


Alyssa (gwenelyn)


Emily (tootsieroll89)


Charlie (charliews)


The Sugarplum Faerie (blondiebabe3123)

Julia (hairypots)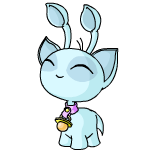 Ali (yoko_suke)


Envi (leafpaw_leapardstar)

Lush (pinkpaigeo4)


Sashell (urredneckgirl1128)

Ryou (japanda365)


Cait (caitify)


Nicolas (nikolasdnz)


Leileya (leileyaofdarkness)


Kie (thehoodedjustice)


Pixie (cybunaholic)


Shelby (shelby7503502526)


Gingi (bubbles_6_6_6)


Kiki (olenickx3)

Melon (jenayaa)


Pymkachu (shayminjirachi)


Aaliyah (klareina)


Kate (baby_lake)


Hannah (cleo345800)


Elaijah (qwn_b)


Sierra (yeah9090)


Phoebe (bramley_apple_pie)


Peter (roosknop1)


Cass (sirkku)

Mae (bryna904)


Claire (newgodkira)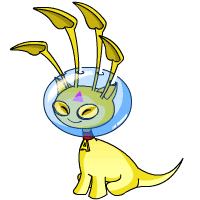 Brianna (briggy_)


Shannon (shannonnbananonn)

Sigourney (arikichan)


Liquid (rokkaku)


Andy (angie11112)


Grace (veggy411)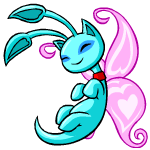 Marie (mariel)


Raine (hinako)


Gwen (starjoyflower88)


Tina (applies)


Cass (a_cockatiel_a)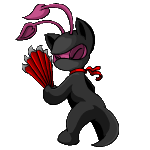 illusion (illusion)


Padfoot (padfoot_rox_my_sox)
The Aisha Galleries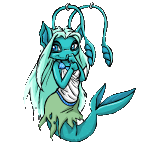 Did you know that there are a ton of Aisha-related items in the Neopian marketplace? Have you ever wondered what type of Aisha items are floating around Neopia? Wonder no longer! Peruse through these Aisha galleries, and you'll find some amazing Aisha items.
Please
DO NOT
ask these users to trade their items unless they list them as for sale!
THE AISHA GALLERIES


All Things Aisha!
Phroto (warriorsrock965)


Aisha Madness
Jezebel (_princessbeauty_)


Aisha Gallery
Julie (jubbiechan)


Aishaland
Lunatica (zmywt173849)


A is for Aisha!
Fernanda (fefe_dinha)


Aisha Adoration
Emzee (twilighter_emzee)


Aisha Love
Starfyre31 (starfyre31)


Aisha Vanity
Aralet (angelt123456789)


Aisha Stuff
The Sugarplum Faerie (blondiebabe3123)


Alluring Aishas
Kristi (kmase2003)


I Love Aishas!
Jade (jadeycouture)


The Golden Scarab
Peter (roosknop1)


Aishas ♥
Chelle (michelle_pr640)


Out Of This World
Kanra (oriharas)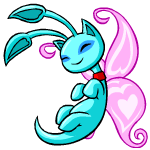 Aisha's and Faerie's Gallore!
Marie (mariel)
All About Aishas!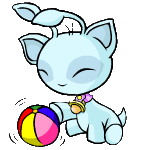 Do you want to learn more about the Aisha? This section will go through a little bit of Aisha history, covering the basics of the Aisha to the famous Aishas all around Neopia!
The information contained here can be found through various places and items on the site. If you are interested, continue reading and explore the many different ways Aishas are included throughout Neopia!
Basic Aisha Information
As described on the Aisha species homepage here on Neopets, "...Aishas are highly intelligent creatures that have a natural gift for magical things." Aishas have four legs, a set of ears, and a set of antennae-like ears for extra hearing ability!
Aisha Day is celebrated on
January 3rd
every year, and you can look forward to new Aisha colors on that day. Currently, Aishas are available in
71
colors and
7
unconverted forms! Aishas are also the only species that can come in the Alien colour--the Alien Aishas are, according to TNT, "cousins" to the normal Aishas! How cool is that?
Aishas are easily creatable through the
Create-A-Pet
process. However, if your pet is already a different species and you want to make them into an Aisha, you will have to use either an
Aisha Morphing Potion
or the
Magical Rainbow Aisha Plushie
. These are the only two items that can convert your Neopet into an Aisha directly. Another way is to use the
Secret Laboratory Map
to try and zap your pet into an Aisha!



Famous Aishas
The following is a list of some of the most famous Aishas in Neopian history. However, this is not a full list! There are many, many Aisha characters that can be found all around Neopia. These are just the most recognized!

Amira
: Princess Amira is the daughter of King Coltzan III and the current princess of Sakhment. She was featured in the
Lost Desert Plot
and Desert Diplomacy.
Click here
to learn more about Amira!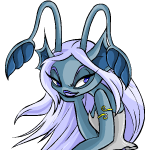 Caylis
: Caylis is Isca's sister, and she has nightmares that can foresee unavoidable disasters. She's best known for her part in the
Curse of Maraqua Plot
.
Click here
to learn more about Caylis!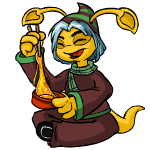 Hoban
: Hoban was the navigator of The Cyodrake's Gaze. He is most famous for his part in
Te Cyodrake's Gaze
plot, and Hoban is also featured in the
Eye of the Storm
game.
Click here
to learn more about Hoban!

Imiya
: Imiya is a sleepy Aisha featured in
Maths Nightmare
. Her dreams are filled with Babaas with math problems to solve.

Isca
: Isca is Caylis' sister, and she has dreams that foresee the future. She's most well known in the
Curse of Maraqua Plot
.
Click here
to learn more about Isca!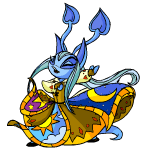 Jerdana
: Jerdana, also known as The Protector, is a sorceress in Altador. She's most well known for her part in the
Altador Mini-Plot
. Jerdana is also a member of the Order of the Red Erisim.

Lisha
: Lisha is Jeran's brother, and she travelled back in time to Meridell to help him defeat Lord Darigan and Lord Kass in the Champions of Meridell and Battle for Meridell plots.
Aisha Avatars
Here is an alphabetical current list of all avatars related to Aishas!

Aisha
:
This avatar is one of your default avatars. Everyone has this one! Its simple style and simple colors make this a cute Aisha avatar just to showcase your love for Aishas!

Aisha - Disco
:
This cute avatar can be obtained by viewing the pet lookup of a Disco Aisha! If you like pinks and disco, this Aisha avatar might just be perfect for you.

Alien Aisha
:
This avatar can be obtained by using any type of Nerkmid at the
Vending Machine
. You will get this the first time you use a Nerkmid there! Showcase your love for the Alien Aishas by using this avatar.

Aisha - Hoban the Navigator
:
This avatar is
retired
and can no longer be obtained. It was only available during the Cyodrake's Gaze plot back in August-September 2006. It was only given to those that answered two or more correct guesses on the "Who Pushed Hoban" portion.

Aisha Scalawag
:
This avatar is randomly obtained when you pull a winning ticket at
Buried Treasure
. Show your love for both Aishas and pirates with this slightly spooky red avatar!

A53 - Like A Boss
:
This avatar can be obtained if you can score at least 20,000 points in the
Assignment 53
game! This one is another perfect avatar to show your love for Alien Aishas.

Defenders of Neopia - Aisha
:
This avatar is obtained by going to the
Defenders of Neopia Headquarters
. This avatar has an image of the Aisha superhero Aisheena, and if you like superheroes and Aishas, this might be the perfect avatar for you!

Good or Bad?
:
This avatar is obtained by going to
Chapter 5
of the Curse for Maraqua comic. It showcases both Isca and Caylis, and if you're a fan of Maraquan Aishas, this avatar is probably a perfect fit!

Pirate! - Aisha
:
This avatar can be obtained by going to
Room 45
at the Swashbuckling Academy. This grey avatar is yet another perfect fit for both pirate and Aisha fans!

Site Spotlight
:
This avatar can only be obtained by winning the
Site Spotlight
. It features an adorable Green Aisha sitting in front of a screen. If you're a fan of Aishas and computers, this might be an avatar for you to create a site for!

Stamp Collector - Battledome
:
This elusive avatar can only be obtained by completing
battledome
portion of your Stamp Album. It features the Aisha Myriad, and it will cost you quite a lot of Neopoints to obtain! If you love stamp collecting and Aishas, though, this avatar is one you will probably want to eventually get.
Add your Aisha?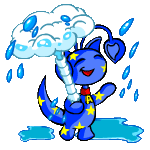 Do
you
have an Aisha? Multiple Aishas? Perhaps an Aisha Gallery? Don't you want to show off your collection? Please follow the following forms and
neomail them to me
!
Please list
permanent Aishas only
, and feel free to neomail me at any time if you would like your Aisha(s) taken off the directory (or if you trade, adopt out, morph, etc.)!
Note: You must own
5 or more
Aishas to be an Aisha Addict. There is
no
size/item requirement to add an Aisha-themed gallery.
Click here to neomail!
Form for Adding an Aisha:
Form for Being an Aisha Addict:
Form for Adding an Aisha Gallery:
sitely
This section has link back buttons, awesome affiliates and listers, and various credits!
BUTTONS AND AFFILIATES AND LISTERS HAVE BEEN DELETED FOR NOW. APOLOGIES. ALL THINGS AISHA IS ON HIATUS.
Credits
Layout and coding made by Jewlz at

Content © Phroto.
Textures from Details and Shi-zoo.
Bullets and placeholders from Bedazzled.
NEOPETS, characters, logos, names and all related indicia are
trademarks of Neopets, Inc., © 1999-2015.