Warning: They get better the farther down you go... I just kept the beginning bad ones to show the evolution of my screenies...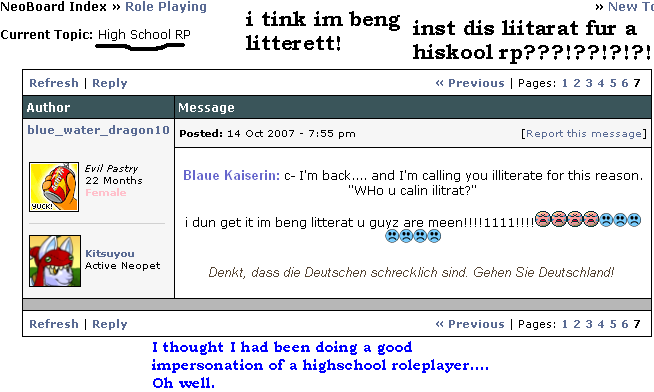 This screenie is meant not to insult anyone. It's just common knowledge that quite alot of highschool characters are like this.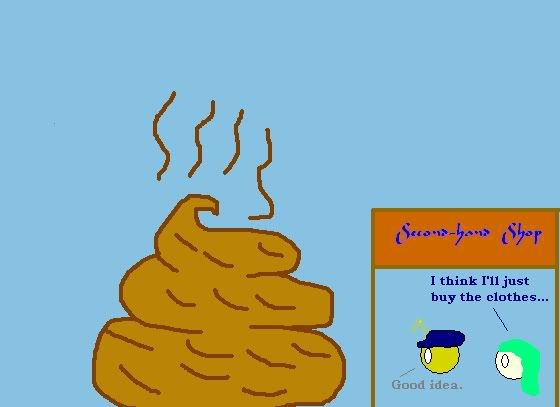 o.O This actually realistic.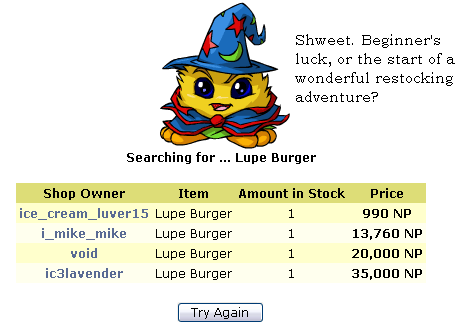 Once the geeks' reign slowly declines, the ameteurs shall inherit the earth!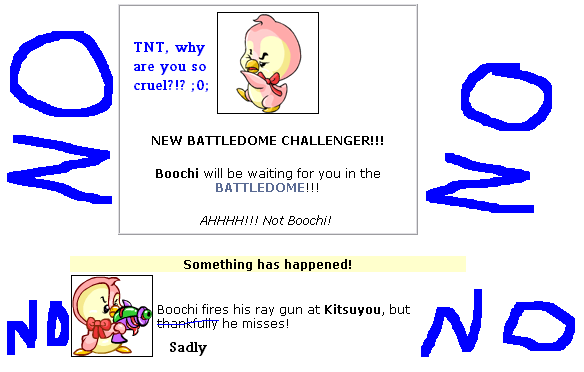 -sbocryemotearcrawlsupatree-


Stoopid King. D; That was my restocking allowance.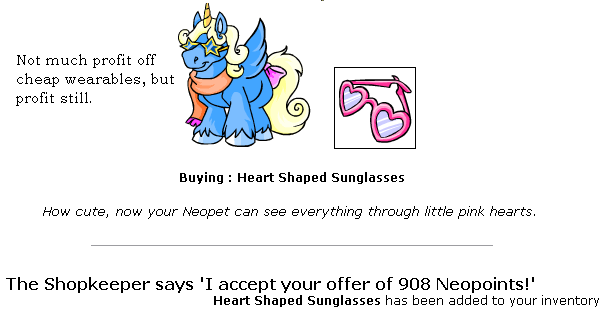 Consdiering their tacky-ness, these are worth a surprising amount.

-Tranquil Birdsong- My most second favoritist background.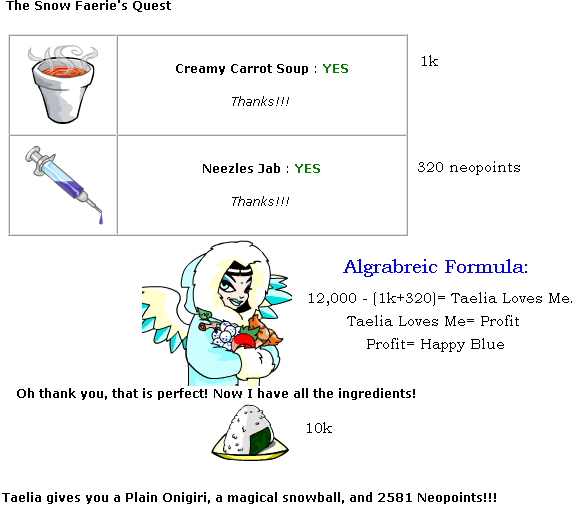 I could say a really tacky nerd joke about my algabreic model, but for the sanity of us all, I'm not gunna.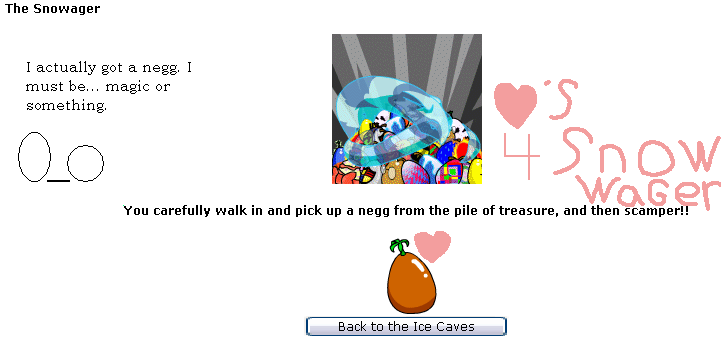 Next on my list.. Happy negg! Slow and steady wings the race...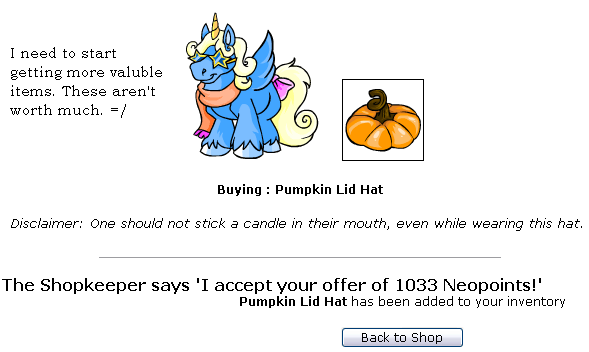 Quite honestly, I really dislike the hat.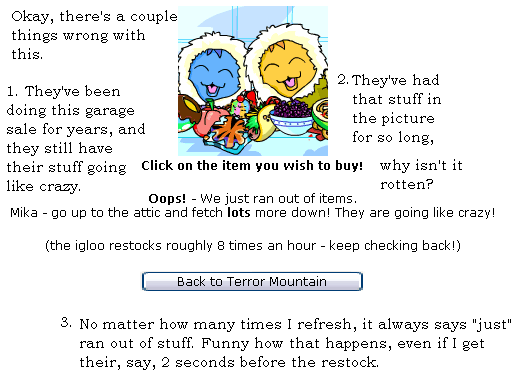 I think this garage sale is controlled by the Mercury Insurance aliens...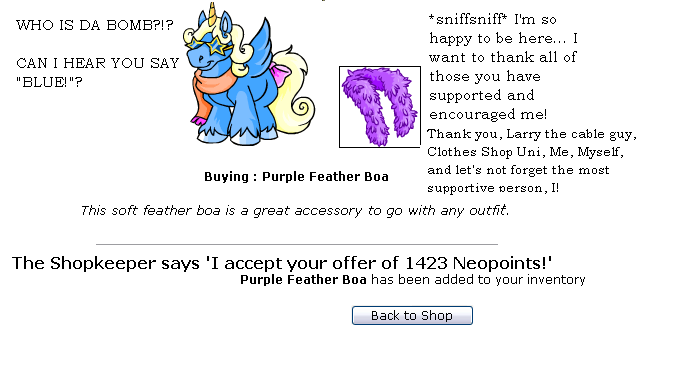 WHO PWNS?!? LET ME HERE YOU SAY IT! Shh... I know you can get way better restocks, but let me have my moment of inflated ego-ness.


-faint- This was seriously one of my life-time goals, right next to being famous for screenies... CX


Leave cookies for You-know-Who? What's the matter with you, do you have a death wish?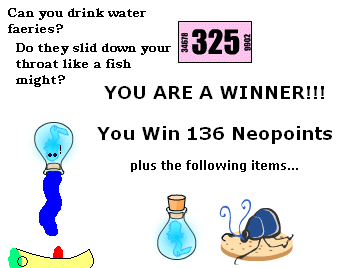 -slurp-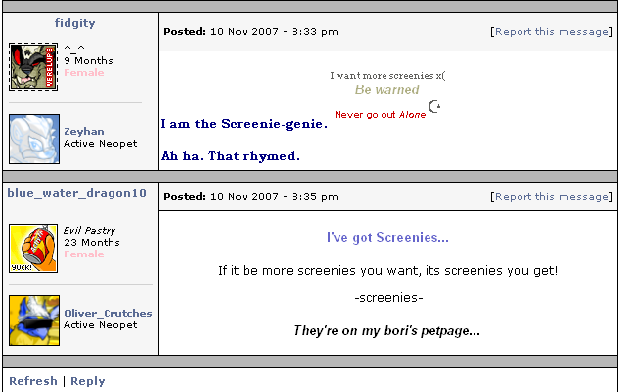 I'm gonna say it now and say it loud, not alot of peopel are gonna get in my screenies.


Taelia is SO jealous of me. Now if only she gave me useful items from her quests...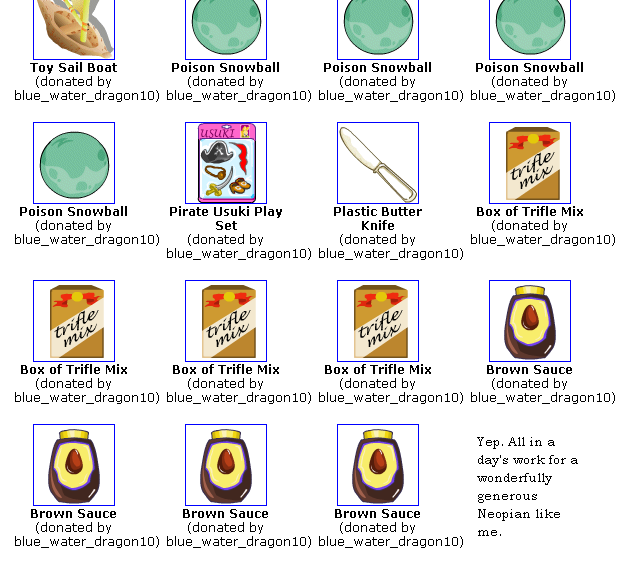 I'm just so SAINTLY. Not to mention generous, kind, wonderful, fantastic, and most definitly modest.

D'oh!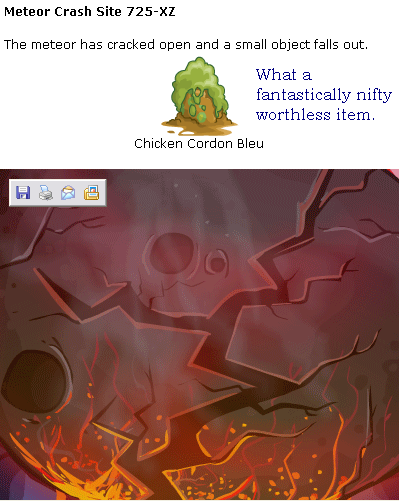 I love worthless random fantstic junk items, don't you? ='D

It doesn't even look like a very comfy chair... =/

He see's all but tells none... I smell a horror movie!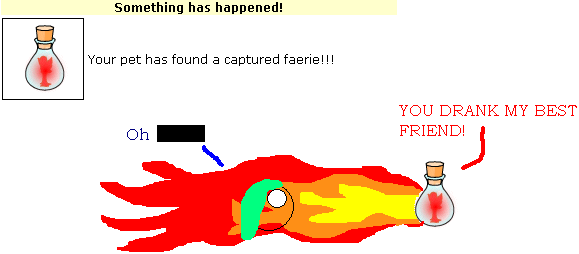 -coughsizzle-

ITWASICKY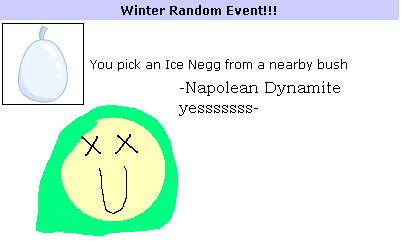 $_$ Moneys!

SUPAH-STAAAAH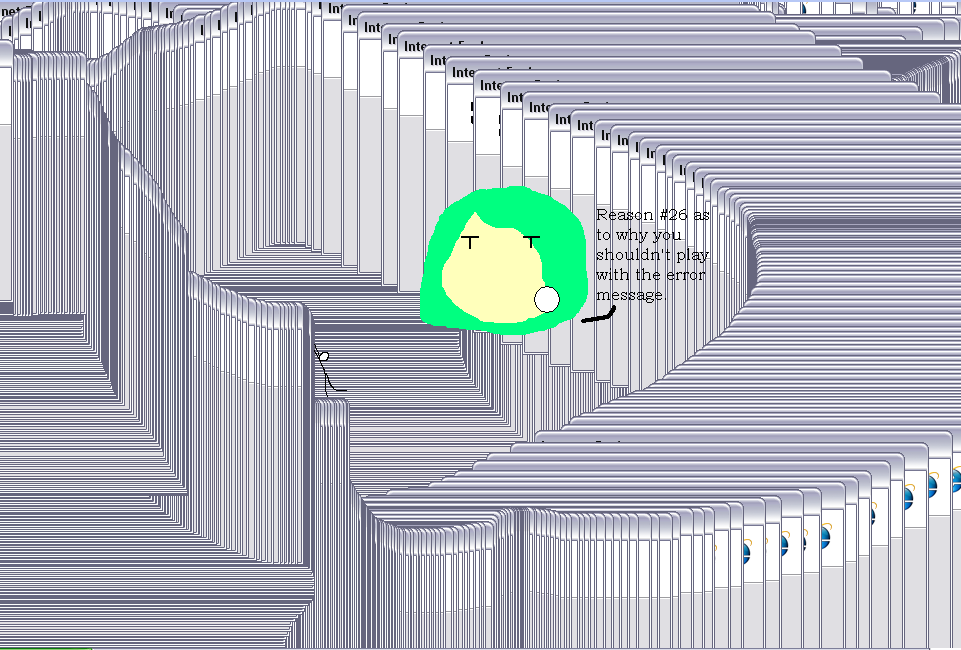 -.- Oh Microsoft, how my heart flutters for you so...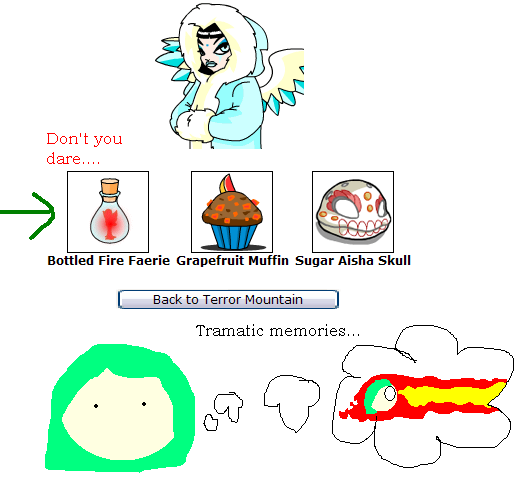 Where's my shrink? WHERE IS MY SHRINK!?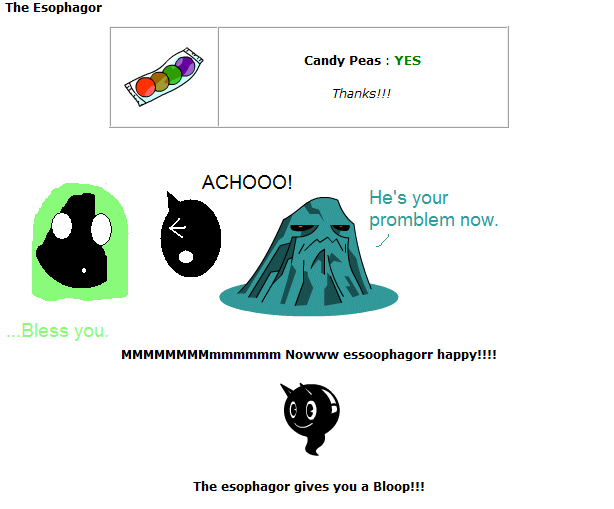 ... Joy.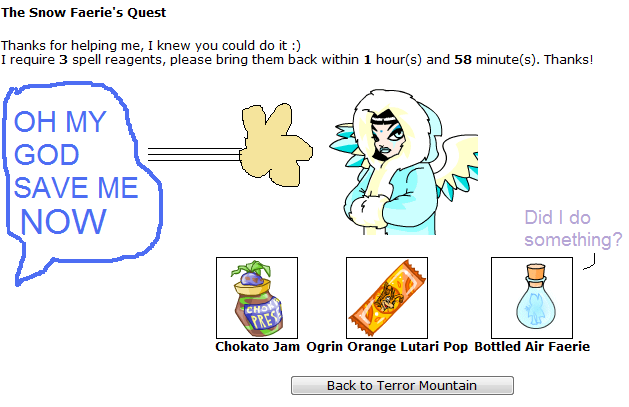 I'M SORRY I'M SORRY! LEAVE ME ALONE PLEASE! I'LL GIVE YOU ANYTHING! TAKE MY SOUL! JUST LEAVE ME ALONE!
Air Faerie: ... e_o Freak.

After the bruce left, these nice men in clean white suits came. =D I wonder when I can go home though, and I think my hug-jacket is one size too small. =/ I can't move my arms.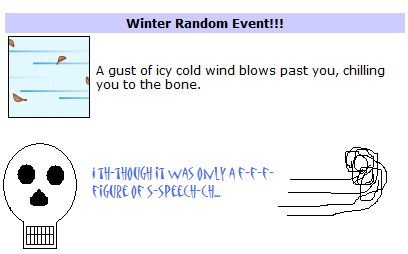 ((_)) -breaks out of straight-jacket- HOW DARE THEY REPLACE ME WITH A SKELETON!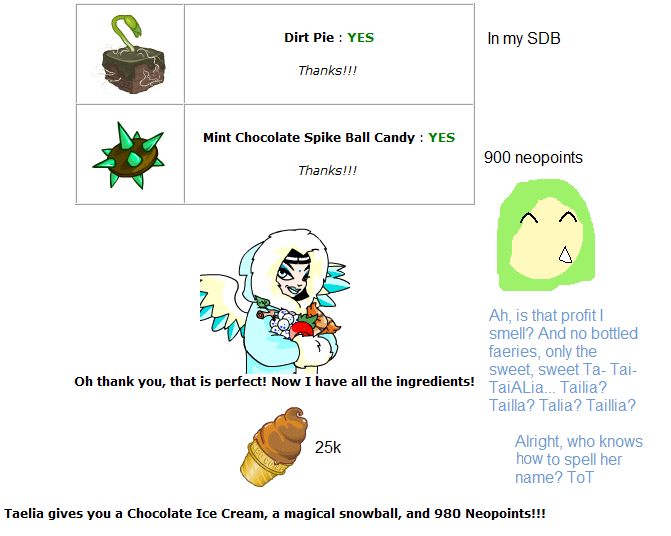 T-A-I-L-I-A... No... T-A-L-L-L No... Too many "l"'s T-A-L-I-A... No...


Nov. 19th 2007 11:41 NST