layout made by sassypeophingirl
playing: Parting Everlasting
---
Intro
You stumble across the ground as it begins to slowly turn into rock. You push the lengthy and thick leaves and pesky branches out of your way as you continue walking. You carried a small blade, used for thicker branches or...other reasons. A root catches your foot and you fall face first onto the ground. You lift your head and spat the dirt out of your mouth. You stand up and brush yourself off then blinked wide eyed, as you lifted your head. in front of you lay the mouth of a cave. Ivy and moss surrounded the outside and rocks up above it threatened to fall at any sudden movement. The cave was black and menacing as it looked as if it went on forever. You cocked your head and frown in confusion as you hear a small murmuring noise. You take a step towards the cave and realize the sound is coming form inside. You walk fowards to the mouth of the cave ad look up wearily at the fragile rocks. Then you slowly step in side, look behind you, and continued walking.
Trying not to trip over the loose rocks, you make your way through the cave. It was pitch black, now that the entrace of the cave was far behind you now. Then you sigh and bop yourself in the head as you remember your flashlight. You put it out and shine the light over the walls. The blinked and cocked your head again at the walls. They had blurry paintings on them of a pink tiger with large white wings sailing through the stars. The murmuring noise was still faint but slightly clearer now. You turn your attention back to another section of the wall and see the same tiger being chased away by men with vicious looking dogs and spears. She had a terribly frightened look on her face. Curious by this but you move on. As you take a step fowards you step on something that sounded like glass. You shine your flashlight on the floor and see various pieces of jewls scattered on the floor. You bend down and eagerly pick one up. It was a beautiful sapphire color that seemed to shine green in the light of your flashlight. You grab another one, a ruby colored one. This one aswell shone green in the light. You scanned your flashlight over all the diamons and they all shone green. Yellows, pinks, reds, blues, purples, whites, they all shone the same irridecint color in light. Just then the murmuring grew louder. You lift your head and look towards the still deeper section of the cave. It now sounded like chanting. A female voice chanting something in an African language. You hesitantly walk fowards.
A soft light begans to appear in your line of vision. Picking up the pace and ignoring the crunching of the jewels against your feet you stop. Around a corner the light shone the brightest and the chanting was the loudest and the clearest. You press your back against the wall and slide along until you reach the corner. You were couldnt see what was there yet so you make an attempt to look around the corner. The chanting became faster and louder as you were about to look. Then...it stopped. You freeze. There was silence. An eerie silence. Just then a soft voice purred, "I know you're there. There's no use hiding. Ive been expecting you." The divine melodic voice said. You hesitated before you peeked your head around the corner. You blinked in astonishment at what you saw before you. A large pink tiger with large white and glittering wings sat before you, smiling sweetly. Her golden earrings and rings shone in the firelight beside her and as well did her lime green diamond necklace. A book lay closed aside the fire and so did a leafed pen. On the walls were rows and rows of heiroglyphics. You said hesitantly, "Were you...the one who was chanting?" You ask. She nodded slowly. "Yes. I read these heiroglyphics. they tell about my past...and my future."She added and smirked. You walk further into the firelight. She curled her tail around herself. She studied your curiosity of the walls and her presence. "Would you like to know more?" She asked in that melodic voice again. You drive your attention away form the walls and nod at her. She ndoded back. "Very well. Sit and I shall start form the beginning." She said and reached for the book and turned to the first page...
---
coming soon
---
name: Kiss
age: teenager/ young adult (18 years old)
gender: female
personality: ecstatic, oblivious, curious, giddy, playful, benevolent
love: none
cubs: none
species: tiger/ kougra
mother and father: bye-bye
siblings: Mauro
height: 4ft 7in head to feet
length: 8 feet head to tail
wing span: 10 feet

---

sunsets
love
cherry trees
hieroglyphics
sunsets
the ocean

the cold
insincerity
thieves
hypocrits
---
Love? What do I think about love? Well I think its the special and euphoric bond you share with another. Where you care for eachother and stick with them through thick and thin. I was in love once but it didnt quite work out. Though now I'm looking once again. For that 'certain someone' I may spend the rest of my life with. ♥
---
re-doing
---
Rules
Please read the rules before you take one or ask for a request.
1) Simple enough, if anyone steals them, copies, etc. you will be frozen.
2) Put the name of the pet your requesting as the subject of the neomail.
3) I must have a reference picture.
4) I have the right to refuse your request.
5. The pet you're requesting for must either have a designed pet page or lookup. Either one is fine. I dont want to make you one and then you never use it or it will just end up being deleted later. If you have any questions at all, or if you want an example of a decent petpage or lookup that I'll accept, just neomail me.
Requests- CLOSED
Trades (prefered)- CLOSED
Waiting List
none

Templates-
kougra

lupe

Kougra Customs V.6

---
anjenetto
Valoe

merlemirror

Naptears

Rosare

_Koa_Astobash_

Tsaukii

Snowdrop22_2004

Sir_Sparrow

Joel_Damon

Little_Rami48

aramette

cabaneiro

Lupe Customs V.4

---
Korosya
akira_wolf_

Curene

faireypuss

Kyn_

__mitsuru__

casanova_

_temminckii_

_Yagouarondi_

St1gma

Carerra22

a_single_oasis

Heartfrost

Seikyia

Spectraile_

kyon_kichii

_Star_99_

LunarMorning

Everdusk

Toark

Rookiuh

Hartsonx101

Zlxyna

E4rn

---
Kissables
---
My awards
---
♥ Fan Art ♥
Fleana93 or fleana93.deviantart.com

lilly_wolf_57 or Kigahen.deviantart.com

twist3d_vani

yahyahyah796

_dragon_master__

_dragon_master__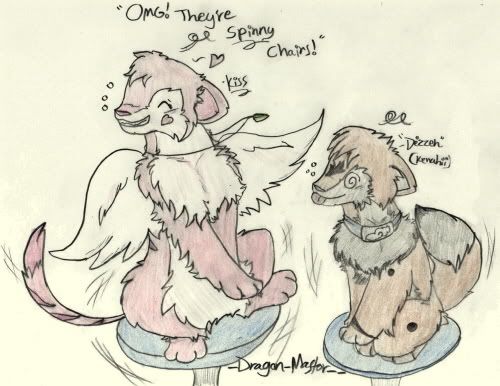 _dragon_master__

_dragon_master__

x_esmeralda_x

x_esmeralda_x

cat_lover42124 or zhellana.deivantart.com

star121neo

---
Links back?
50 x 50

88 x 31

counter started September 13th 2005