Kimri
All ways here, you see, are the queen's ways!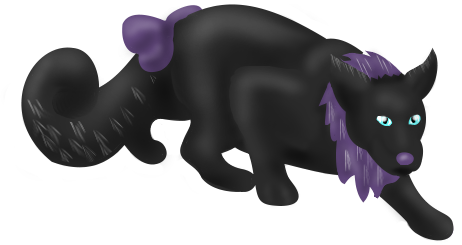 Art by Ookami. :)
Hovering over a tree branch, a small grin appears, growing in size until it seems to be the main attraction of this particular part of the forest. The mouth opens, cackling, and soon a haze of greyish-purple body appears sprawled along the tree branch, its obnoxiously large mouth still grinning, almost iridescent. "I don't always know where I am, but then again, do we ever really know where we are in the world?
Rather than getting up, her feline body vanishes again, her tail flickering until it suddenly appears a few feet farther into the forest, on a new branch. "Yes, I work for the queen, but we all do, if you really think about it." She licks her paw lazily, stretching out. "I do think she's crazy, yes, but who's to say I'm not the crazy one?"
Many branches later, the air flickers with noise, and the mysterious purple creature sits up straight, alert and grinning again. A conversation between two passersby, a few crucial words picked up by the cat's uncanny hearing, and the creature vanishes, only its smile lingering until it too disappears.
Welcome to Kimri's petpage! Against the naturally secretive creature's will, here we will reveal the inner workings of the kingdom of Irucien and Queen Clemede herself. But more dangerously, in Kimri's mind, her own personal secrets will be laid to bear. Are you sure you can tackle that kind of responsibility, knowing so much crucial information? You'd better ponder that before we move forward.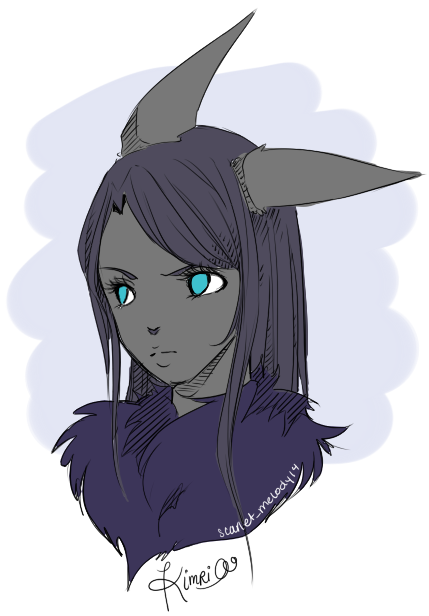 Art by Aerynn. :)
meticulous preparation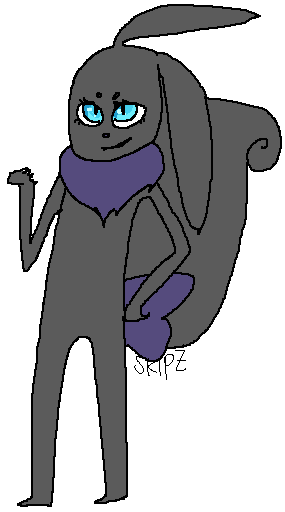 Before you learn about this mysterious creature, a fascinating character who has intrigued many, from academics to street urchins alike, you should know her preferences. You wouldn't want to accidentally offend her, would you?
Likes
Your subservience...
with a touch of bravery
A discerning eye...
yet one that is not uncomfortably inquisitive
A ruthless passion for excellence...
but not to the point of stupidity
Strawberries...
but only when sliced into fourths
Stripes...
but not copycats of her stripes
A dash of humor...
and a sprinkle of wit...
and a touch of kindness...
but please, the recipe must include some common sense!
Dislikes
Traitors...
unless they're caught
Caves...
they're dark and spooky, and what's the point?
The media, who speak ill of Clemede and misconstrue everything...
unless they go live in said cave
Pity...
unless it maintains some dignity
Lists...
because of all of these qualifications that we must state!

Art by Skipz. :)
all the firsts

Art by Hannah. :)
There is only one alive at any given time, only one whose job is being the security for an entire kingdom. It may seem unfair, but life is like a lottery, and mine just happened to hand me an inordinate amount of responsibility. Maybe it seems like a special skill, passed down from past generations, but no, it's just random. There is no reason why I in particular got the call: no one chose me for this; it just happened.
Regardless, when it happens, you know. You get a bit of a childhood first – without knowing your duty – but somehow along the way you eventually reveal yourself to the royal family. It's not a choice; it just happens. And the royals know it when they see it. Talent – and destiny – can't hide for long. Especially since, once one scout cedes control and fades away, the kingdom is vulnerable until the next scout inadvertently shows himself or herself and gets briefed on their duties. This period of vulnerability can last anywhere from two years to ten or fifteen years, and every time it threatens to destroy the kingdom. Luckily, since we scouts live much longer than the others, this dangerous time only happens every few centuries.
I began to live as a scout when I was six. Before then, I'd lived with my parents and my cousins in a small Irucien home that seemed like it had been built before the kingdom even existed. It looked like it was from an altogether different period, its thick walls barely attached to one another. The houses around us were all built with far less material, but artfully constructed for maximum sturdiness and longevity. Ours was made of lots of material, so it would last, but its dubious construction led to much erosion each year. It was kind of beautiful, I thought: nothing is supposed to last forever anyway. We all wear away.
When I was six years into a long process of wearing-away, then, I presented myself to the royal family at a science fair. My older cousins had taught me to read when I was two, and by age three I was their study partner, listening to them explain their science material to themselves over and over in preparation for an exam. The thing was, they didn't realize that I actually understood it, remembered it, and could've aced their test if they'd asked. When I was six, their school made them enter something in the Irucien science fair, and I begged my family to let me enter too until they indulged me, thinking I'd give up sooner or later.
Instead, I tackled the idea of security. I didn't have any materials for a real experiment, but I drew charts, drew pictures, and wrote many pages about not-yet-invented devices to boost security. I took some stickers I had lying around and made a decidedly amateur attempt at a poster, attaching my work to a piece of cardboard with thumbtacks and adding aesthetic appeal with said stickers and a few markers. It was cute, everyone would say, but no one would take me seriously.
That is, no one took me seriously except for one man, who peered at my work after seeing the phrase 'BETTER SECURITY' spelled out on the cardboard with stickers. He asked me questions, some about my work and some about who I was. Before long, a few other well-dressed people had come by, nodding and murmuring. Of course, with my well above-average hearing, their murmurs weren't quite as cryptic as they'd intended.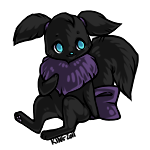 My first 'wrinkle,' as I call it, appeared soon after that, once I was settled in the castle and the royals began explaining my calling to me. The wrinkles are those white lines you see on my body, the ones that change color to camouflage me and the ones that look like the lines on wood. The first one went straight down my face, like an odd-looking scar, but I found that as more of them appeared, the more normal the whole thing looked. The royals explained those, too, and I could only hope that they helped me when I could go out into the forest.
I had to get stronger before I could go into the forest. I had to practice everything – running, jumping, perching in trees, disappearing and reappearing. I had to learn the intricacies of the forest and how they could help me. Innately I knew how to detect suspicious activity, but I had to learn how to get in good position to eavesdrop and then what to do with it. In the interim I developed my science fair projects, so at least there would be some protection for Irucien until they released me to do my duty. The expectation is perfection, so I had to learn a lot to be able to outsmart even the most intelligent subversives. These expectations naturally burdened me, but I relied on my knowledge of science to ease me through: if the traitor is this many feet away, rest assured that my eye will pick up those pigments of color and tell me. If the traitor so much as whispers, the sound waves will find me. Even the rustle of a tree branch can give me a location, for I know practically every property of every tree in the area. This is my forest, not theirs, and the science indicates I will find them all. Past precedent – the success of scouts before me – indicates I will find them all. This is good, because I know, and I knew even in my earliest days in the castle, that I must.
settling into the adult routine

There can never be more than one of my kind at a time, which means, in the present moment, I am completely and utterly unique. I can only come into this world with the passing of the previous sentinel, once his or her mind has begun to deteriorate and the job is compromised. And when my abilities show the slightest hint of degeneration, I too will move on, but until then, you're stuck with me.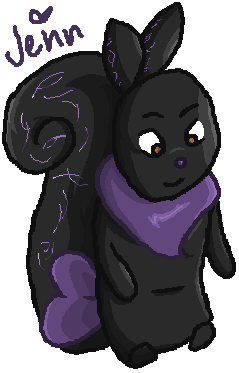 You hate me and you're incredibly grateful for me. Such is the nature of my field, and a lonely one at that. Without a family, I am like a butler to the royal family: almost an adopted daughter, but ignored in the presence of anyone important. And that is the way it should be, for my livelihood depends on that uncanny ability not to be noticed. To be invisible is to be completely consistent: there is no learning curve for someone like me, and change is undertaken only when absolutely necessary.
What was the topic we were discussing again? Oh, right, I'll move on eventually, but now you're stuck with me. Of course. You all hate me, but in your heart of hearts you're grateful for what I do. What? I already said that? Of course not. Don't be ridiculous! I know what I have said and what I have not! I have to be organized, after all – all I do is catch the traitors for your protection. You'd better believe that it takes a great deal of cunning and organization. Having some special abilities helps, of course – intellect, a penchant for riddles, impeccable hearing, and the ability to disappear and reappear within the forest. I've been getting older lately, but all those traits remain. I have to believe that as soon as one of those is compromised, I will be relieved of my post, and Queen Clemede will have a new butler. A sad day, but unavoidable. Until then, you're stuck with me.

---
Kimri spends a lot of time in the forest as Queen Clemede's eyes outside the castle. The kingdom of Irucien, in which all my pets live, is pretty small; any intrigue would likely happen in the acres of forest along the border. Kimri's job is, and has always been, to sniff out trouble. She has always been a kind of puppet figure for the royal family, one they can send out at whim; her ability to appear and disappear is singularly helpful.
But now, in the present day, Kimri is growing quite old. Her powers are intact, but is her mind? She is experiencing some signs of dementia: forgetting where she is or what she is doing, for example. It is mild enough not to affect her duties much, but she worries about it and what will happen to her when she is too old to work. Kimri's always thrived on a sense of control: as a young adult, no one could read emotions from her, no one could sway her in decision-making. No one knew what she was really thinking, or why she did things. Now that impermeable mind is becoming a mystery to her as well, and it is harder to be so aloof. She can often be prodded to remember things with substantial effort, but the more this happens, the more she worries people are discovering her secret. In her old age she is seeing a loss of power that she so craved as an adult, being able to report on people - now, in cases like Siaiu's (who was captured and magically turned into a statue) she harbors some amount of guilt for what she has done. She and Clemede are very close, though - Kimri has been around all of Clemede's life - and she trusts her decisions even though many people think the queen has gone crazy.
Art by me.
a mind turned grey
a rustle of forest leaves
a whisper, a few vowels
with meaning in it all
friend or foe?
ally or traitor?
secret-keeper or blabbermouth ...
blabbermouth
secrets gone awry
a rustle of castle papers
the hustle and bustle of the kitchen far below
a calm conversation, many vowels
with meaning for the kingdom
but no guesswork here
no vanishing and reappearing
no catching them in the act
just a talk
the queen and her anchor
security guard
wizard of words and riddles
confidante
best friend
her only ally
in a sea of traitors
the queen is buoyed by such loyalty
kept afloat as she grapples with personal and kingdom-wide loss
but a treacherous rock waits in the fog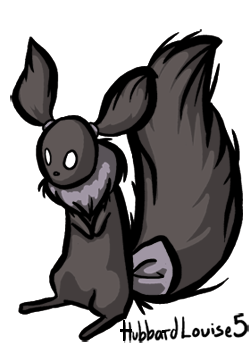 the anchor is lighter than before
the guard is growing tired
the wizard is less wise
the confidante, best friend, ally
may soon be sinking
sinking fast
her mind weighed down in foggy darkness
unable to recall which is the starboard and which is the bow
or which fruit is the strawberry she loves so much
forgetting much but remembering
her fear of a blabbermouth
her fear of herself
for she enables the blabbermouth
lets him pull her down like a whirlpool
for she has the secret
a secret that maybe
she doesn't fully understand
can her mind understand it if it forgets it?
can she control everything if she forgets the controls?
can she stay afloat?
or maybe it doesn't even matter
the whirlpool will swallow her
and the fog will hide it so no one knows
even her
for she will forget
and the forest will be patrolled by someone new
and the queen will have a new confidante
and she will be gone
forgotten
forget
for...
art and miscellaneous clutter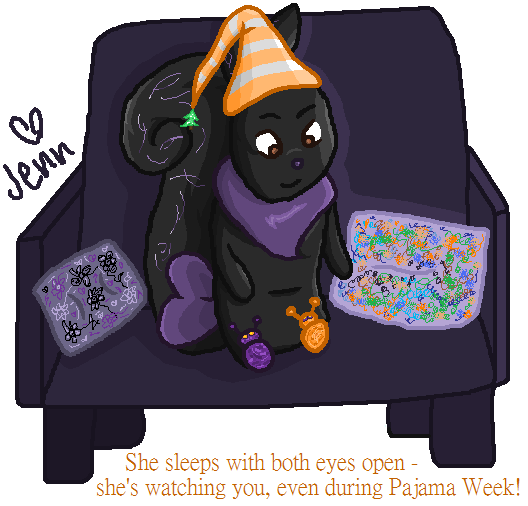 This was Kimri's Beauty Contest entry for the week of December 30, 2011. She placed third in Usul and eleventh overall with 342 votes. Thanks so much for your support!
Drag to your address bar for full size. Some of these are her design when she was a Woodland Aisha rather than a Shadow Usul.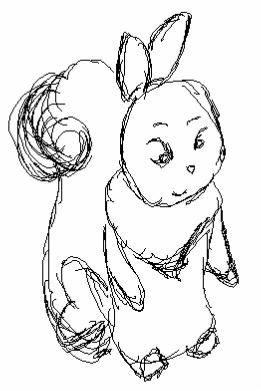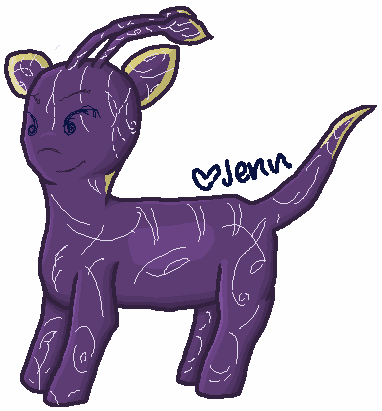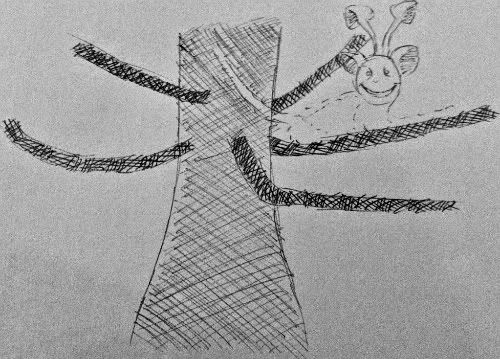 Kimri constantly has these colored, woodlike markings adorning her purple fur. You know by now there is a reason for everything, but you surely can't guess what happened here to give her such unusual markings. Surely someone who prides herself on blending in wouldn't have something so markedly different - that would defeat the point!
And that is where you would be wrong. Oh, so wrong. The purpose of the markings is definitely to blend in, not to stand out. Let's review how they work, before we jump to conclusions.
When Kimri's brain detects any level of threat, the markings change to mimic her surroundings; they camouflage her from any perceived danger. When there is no threat, the markings are white, as white is the combination of all of the colors mixed together. Thus, when there is danger, the camouflage is created by removing some color from her fur and holding it in the cells inside her body until it is ready for release.
Just as wood shows signs of aging, with more rings of wood inside a tree and more markings on the wood, as Kimri ages her white marks will become more numerous. This is both good and bad: it makes camouflage easier, which is essential for an aging body, but it also means that, when her life ends, her entire body will becomes these white markings, and she will simply fade away. Luckily, Kimri does not age nearly as quickly as those around her, and few (if any) will notice her acquisition of markings. She has seen generations of Irucien leaders move in and move on. She has caught traitors belonging to many generations, and she makes them disappear just as quickly as they arrive, whisking them off to oblivion much like how she too will fade away.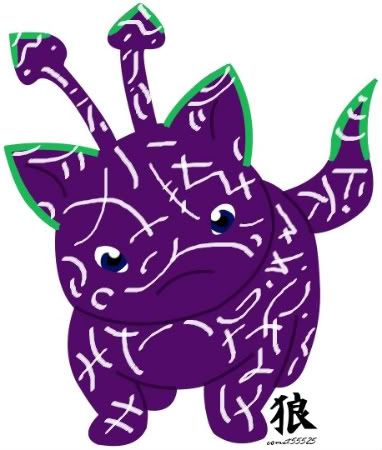 Thank you, Ookami, for the custom adoptable! Click to get your own!
---
Apuri was presented to Kimri on her first day as a scout; knowing nothing about each other besides the task at hand, they slipped into the forest together. As the royal family predicted, they meshed well, with Apuri taking a liking to the taste of branches and leaves. This cleared space for Kimri, providing better sight lines and resting places.
weekly challenge 36
This was written for Divinity's weekly challenge for Week 36. Dialogue is in italics.
Kimri, the queen must not know about her. No one can ever know. Do whatever you want with her, but she is deformed, and cannot be associated with the royal family, the king fretted.
I promise you, sir, the Usul replied, that I will make her all but invisible. You picked the right one to confide in.
I know. Thank you.
Sir? Kimri asked sharply as the king turned to leave. Do you want to have the honor of naming your daughter, at least?
The king's stoic demeanor cracked, and his eyes focused on the tiny Aisha in Kimri's arms one more time. I... I just can't, he muttered, barely audibly. I can't attach myself more to her than I already have. It's my solemn duty to prioritize the kingdom, and it's much too dangerous to keep her anywhere in the kingdom.
I understand, sir, Kimri replied, as she too couldn't shake off the affection she had for the newborn sleeping soundly in her arms. I promise you she will go somewhere where she will be safe, and somewhere where she will never be... She paused, reluctant to utter such a harm term, but continued, at a loss for another term. A liability.
Kimri had made such promises, but was at a loss as to how to fulfill them. She temporarily hid the newborn in her workroom, which was simple because of the baby's abnormally small size, and briefly considered raising her herself. As much as she wanted to, though, and as much as she had confidence in her own security measures, she knew that the child would grow, and in time would have questions and would want a life outside of a reinforced cubicle. The baby would be a security risk anywhere in Irucien, or really anywhere from which it was possible to learn about or access Irucien. Kimri couldn't keep surveillance on all of those places. And even if she could, her memory loss could worsen at any moment, and her successor surely would not continue to monitor the kingdom for a deformed baby without just cause for concern (which Kimri's memory could prohibit her from providing). No, there was nowhere for the baby to go, but even more certain than that, there was no way the baby could stay.
For weeks, Kimri pondered the dilemma. She kept the baby hidden despite her reservations, as there was no clear alternative, and continued to care for her. She fed her, washed her, rubbed lotion on the scar from surgery. Kimri thought of prototypes for a prosthetic antenna, but was at a loss as to how to make it unnoticeable, given that the baby's sole antenna was positioned right in the center of her head. Finally, she came to the conclusion that the baby needed simply to be thrown somewhere where she could never return, but also where she could grow without any stigma toward her scars, tiny size, or sole antenna. Nowhere like that existed - therein lay the problem.
And therein lay the solution: create a place like that. A place where the child could not only grow and live happily, but also assume a relatively powerful role in society, like her sister Clemede would undoubtedly have in Irucien. She would also certainly need company, but there were tons of inconvenient individuals in Irucien, troublesome prisoners or intellectuals who Irucien would do well to eliminate. And sprinkling in a few peasants would ease the burdens of overcrowding - surely no one would care if it was done strategically, like the draft for getting soldiers. Things that are convenient rarely spark outrage.
Except in those who know the whole story, with its inconveniences and blemishes. It took Kimri a full month, most of it sleepless, to fashion the technology and achieve the requisite force for the petite universe to blossom. She built it inside a cave in the forest, away from the prying eyes of the castle but nevertheless with full disguises prepared for herself and the baby. Kimri sent a few random forestgoers and prisoners in first to test the safety of such transportation, and found herself slightly disappointed when it worked without a hitch. The transports settled in, adopting their same routines in a small snowy town that Kimri quickly filled with people. They looked a little worse for wear, as if the move had aged them a decade or so, but surely a little premature maturation wouldn't hurt the baby - on the contrary, it might help to have her established within the community right away. And so it was time to send her on her way, to reestablish the security of the kingdom that Kimri had sworn to secure. But Kimri knew that, with the baby gone, her main link to the other world she could see in the orb of her necklace would be gone, and the visual feed would be absent. She was sending an infant into an unknown universe, simply to protect everyone else's interests.
As Kimri held the infant for the last few seconds, she felt an immense sense of guilt amidst the slight feelings of relief for having solved the problem. Logically, she had scored a huge coup, solving multiple problems at once with this alternate universe. But she felt ill at ease. The forest, usually a comforting, almost homely, environment for her, felt lonely and unforgiving. She was being pulled in different directions. Her heart rate was high - despite her security measures, she irrationally worried about being caught. As if. Or maybe the worry lay elsewhere.
I should at least name her, Kimri thought. Fighting to hold a stoic demeanor, just as the king himself had tried and failed to, Kimri released the child into a world of uncertainty, whispering only an old family name to honor the secret she'd kept.
Moptrais.
weekly challenge 33
This was written for Divinity's weekly challenge for Week 33.
I always have seen novelty as a challenge. I take each new security threat as a personal affront, and back when I didn't know precisely every square inch of the Irucien forest, learning a new patch of land was as fulfilling to me as removing the threat. The intermediate steps are the new part of any operation, and they are the most challenging and interesting parts of my role. The end game stays the same. The end result (hopefully) stays the same. Manipulating the strategy to ensure optimal execution – now, that actually requires thought and foresight and innovation.
I suppose the first time I recognized this was when I first stepped into my role as scout, as a six-year-old. I was plucked from an innocuous science fair and unceremoniously deposited in the castle, which was the largest, most gorgeous, and most terrifying building I had ever seen. To this day I don't know how the royal family got my mother to comply with their wishes, but after such a long time within the castle, I consider my real family to be the small network of royals with whom I am in close contact. On that first day in my new home, however, meeting this network felt like I was being introduced to every citizen in Irucien.
Despite the scale and the grandeur of the castle, I knew from the beginning it was an exceptionally fitting challenge for me. As we approached the front doors, I had visions of gears shifting before my eyes, a literal manifestation of the creative and technological juices ready to be sprung forth. And while my eyes glazed over while meeting everyone, as most six-year-olds are apt to do, I took in every detail, as if on a mission already. My reward for that effort was to be shown the security system. When I entered the enormous cave-like chamber, my hands trembled, not with nervousness but with an impatient energy and exuberance. I strode over to the system and began manipulating it, and as I worked the initial cries of protest from my entourage subsided. My efforts seemed to signal that I had accepted the new challenge head-on, and indeed I felt my instincts kick in and my focus become laser-sharp as my destiny and my present collided. The new would become the familiar in no time at all. The new is never new for long: the challenge is not to accept the new, but to find the new among the familiar. That is the premise of threat detection, but on that first day in the castle, I found no threat. With exuberance and ignorance typical of youngsters, I discovered a massive new world that opened up to me, a world in which I was simultaneously needed, desired, and at home. I was not brave, for I was not afraid. Fear comes and goes, usually randomly – I cannot explain why I was not afraid then, but I can explain why novelty has since never worried me. It is no scarier, indeed it is much less worrisome, than is the idea of idling in a world of certainty, potentially missing something revelatory.
can you find your way home?
You understand that you are sworn to secrecy about the details we have discussed, right? I am an urban legend - let's keep it that way. But you may take this little patch to symbolize your belief in me.

Here are some fellow Irucienites I've stumbled into along the way:
And here are some of you that believe in me:
Neomail jennsayshello if you believe in me and would like to exchange links!