Intro
Hi, this is my Neopian Times page. Nothing really to see I'm just a little pedantic and like having everything in order in little sections, as opposed to scrolling through a MASSIVE list in the NT. This Weewoo says hi.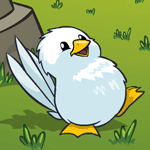 HI MUAHAHAHA
Feel free to click on the links on the side to navigate!
Petpet Adventures
Ah, the petpet adventures, the first things I ever successfully got into the NT! I've tried to be consistent in the ways pets and petpets interact, and the more wild the petpet, the more general disdain for pets. Also, these are in the order they were written, not order in the NT. The first was inspired by
Dog Tales
by Emily Rhodda.
Petpet Adventures: Petpetnapped (Issues 255-258)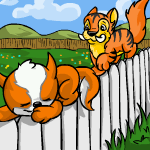 My first ever story *tears*
Thon is looking for some adventure, but he gets more than he bargained for when two pets creep into his garden and steal him away! Can he find his way back home with his best friend Ellen and his crazy neighbours?
Petpet Adventures: Runaway (Issues 279-286)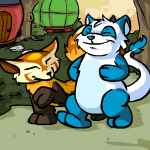 Folfeux wants to leave her negligent pet, and after he finds a new Juma (and a thief no less!) she must flee with an old friend. Now a free pet, she is lost without a purpose until some new information shows that her old pet is up to no good. She must venture to the royal palace in order to stop him, and perhaps get back at his new petpet.
Petpet Adventures: Let It Snow (Issues 530-538)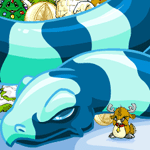 Life is fun being a wild petpet on the slopes of Terror Mountain. Tvarla enjoys playing games with her friends Emari and Askar, but then finds herself nose-to-nose with the master of the mountain. Someone has stolen the Snowager's favourite negg, and he wants it back. It's up to them to combat the greed of whoever stole it, but in the process they must dig up one of Askar's oldest secrets….
Petpet Adventures: Reunited (Issues 336-342)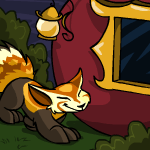 The sequel to Runaway!
Folfeux thought she had seen the last of Malei after their last meeting, but rumours in the city say that he may be back with his gang of petpets. Then he drops a bombshell, which leads to a frantic race against both her friends and his gang as they search for the truth. Guiding them is an absent-minded Dandan who seems to be more hindrance then help. But is Malei really on her side, or is he just out for revenge?
Petpet Adventures: Entombed (Issues 525-529)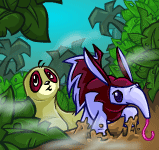 Kyntire is bossy, Lithiarre is just a petpet who wants a good sleep. Together they stumble into the Forbidden City, where they must face crazy petpet catchers, painted Lizards and the feared monster that lives deep in the Tomb.
Petpet Adventures: Windrider (Issues 560-555)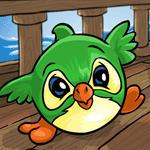 Arkol is the petpet of one of the most feared pirates on the open seas. Together they plunder treasure from unsupecting pets. After a skyship-jacking leads them to Tyrannia and an unexpected Stowaway who manages to draw Arkol from his shell. But will it all end in tragedy?
Petpet Adventures: Mistress Maxie's Marvellous Circus (Issues 549-558)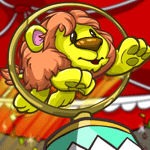 Welcome to the circus! A place where wonders are performed and chaos is a guarantee. What with the new Noil in town turning up the petpets almost miss the fact that the Ringleader and his petpet are acting a little strangely. But perhaps with a little magic from her friend Labez, Eva can figure out what's so strange about Mistress Maxie. The result: A frantic search in Faerieland, as the show must be perfect!
Werelupe Stories
These were my first attempts at incorporating my own pets into stories, and was inspired by my sudden decision to paint Fanger Halloween! I think these are probably the most typo-riddled series I have ever done, so please ignore them.
Curse of the Werelupe (Issues 297-304)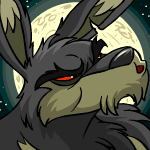 When Fanger's owner comes home with a surprise present at first he is delighted. But things soon go wrong and he finds himself trapped by the Curse of the powerful Werelupe Shadowheart. His family must work together and put aside past differences in order to save him, but will they succeed when it looks like he doesn't even know them?
The King of Werelupes (Issues 350-357)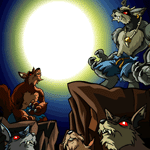 They thought they'd seen the last of Shadowheart, but when a visit to his owner's old friend results in a meeting with another victim of the Werelupe's power, they discover that he is out for revenge. But that's not all: Shadowheart also wants the throne of the Werelupe King, and will do anything to gain that power. Fanger and his new friend Apsy must save her family and the rest of Neopia.
The Werelupe Hunter (Issues 371-378)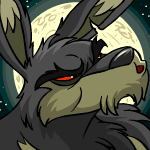 Shadowheart has finally fled, but now Fanger and Apsy must face a new threat: the Werelupe Hunter. This pet is indiscriminate in his hatred of Werelupes and they must follow a flood of refugees into the Woods to find the King and aid him against what seems like the entire non-Werelupe population. But what is the Hunter really up to…?
Other Series
These are my stand alone series. Not very many at the moment but I have a few tricks up my sleeve ;).
Three Wishes (Issues 323-332)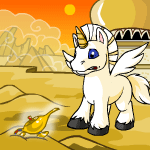 Probably my favourite to write pre-hiatus :)
Sylkon is constantly annoying his family with his self-absorbed, vain ways. Then he stumbles across a magic lamp, allowing him three wishes. Only, the genie of the lamp seems to be much more malevolent than he thought, resulting in a number of disastrous consequences that he must try to fix. And maybe he can learn some humility in the process.
Out of the Shadows (Issues 539-548)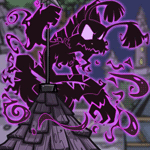 Probably my favourite to write post-hiatus. And best picture ever!
Cobolt is having fun in the Faerie Academy: learning magic, putting up with his Dark faerie friend Adele, and playing midnight tag on the roof. But one night adventure leads to a mystery about a classmate, and soon they discover that there may be something lurking in the shadows.
The Golden Elephante (Issues 567-575)
After venturing to the Lost Desert to escape tedium at home, Souvier gets more than he bargained for when he bumps into a young adventuress. Together he and Tazaa must travel to a small desert kingdom to stop them from being consumed by a terrible curse. But is his companion hiding something, and will he ever learn how to use that darn spear?
A Week in the Life of a Junior Defender (Issues 576-581)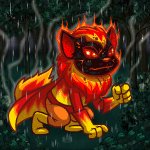 Maelith always wanted to be a Defender, but he didn't bargain on his crazy partner in justice and a plot to topple the DoN. But it's all in a week's work.
The Puppeteer (Issues 589-600)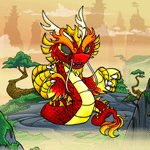 The story of three best friends facing civil war in ancient Shenkuu.
Short Stories
These really aren't my strong point, as my mind runs a little too quickly and likes complication. I had heaps of fun writing the Atyr stories but unfortunately my friend no longer plays so….yeah. Anyway may add to these a little bit (maybe one a year XP).
Never Trust Your Siblings On Halloween (Issue 315)
Also by
nummy_yummy_stuff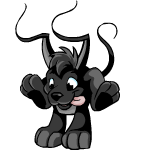 Atyr just wants to dress up and trick-o-treat, but her brother has other plans. (Un?)Fortunately she runs into a giant Werelupe and his little brother on her doorstep, and together they have a very fun if interesting Halloween!
Reliving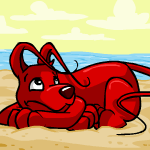 Kar is sick of being thrown into the pound time after time, so when his new brother tries to distract him with a game all he wants to do is lie around and mope. But perhaps there might be something in this family after all, as he learns not to be afraid of things he cannot do.
Never Mess With Superglue (Issue 315)
Also by
nummy_yummy_stuff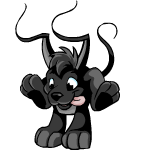 It's impossible to resist a good cookie! But why is Charun being so horrible to her? She's not too young to play with superglue…or is she?
The Underwater Mage (Issue 356)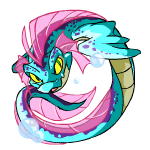 Espirer is exploring under the ocean when she comes across a rather strange mage.
Currently Working On
NOTHING because I'm too lazy! *maniacal laughter*
But seriously not really writing at the moment because of real life concerns.
If I HAD to say anything…
My first attempt at an actual sort of classic fantasy story [10/12]
The second of Souvier's adventures [1/?]
The story of a Defender (first first-person perspective story) [5/6]
Yep….quite a list…*sigh*