press F11
=
Awesome viewage.
Best viewed in
1024x768
---
Current events:
Thanks to everyone who voted! 1st in species and 8th overall!
---
The part you've most likely been waiting to see.
Anya's just finished drawing and lining a new template. She's not going to do all the painted colors, if you don't want one of the beginner colors, you'll need to ask for a custom.
And
ALL CUSTOMS ARE TRADES!!
except AALL members. Anya has a few quick rules she ask you recognize before you trample her inbox with your mails. (Don't worry- she really likes getting mail!)
1. NEVER ask for a request. She's still in school and doesn't have time. A good neomail subject would be:"Lupe trade?" or "Custom trade?" (She does Lutaris too.)
2. PLEASE have a reference picture for her to look at. It's hard to give you your character when she doens't know what she's trying to draw for you.
3. PLEASE work hard on your customs too.
4. Anya will do her best to mail you the photobucket link. PLEASE link it to either my page here or her lookup.
5. NEVER, EVER use it in the BC or claim it as your own. Most of these are other people's designs- they don't want you taking them either.
Blue: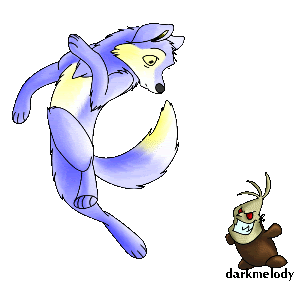 Green:

Red: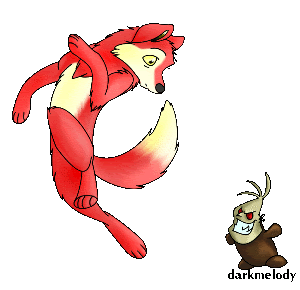 Yellow: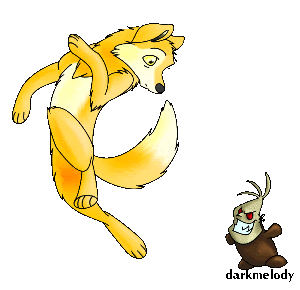 Trade status is ON ANYA'S LOOKUP.
Deszandra: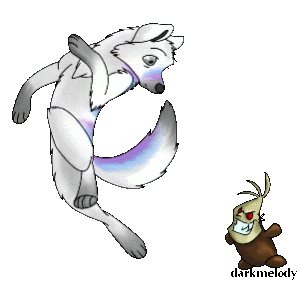 Kalilinoe: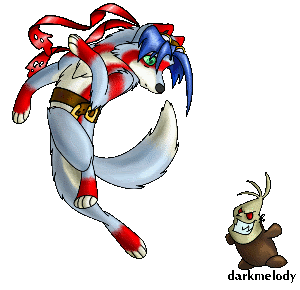 Verplex: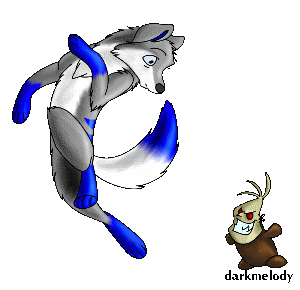 Tailsixon: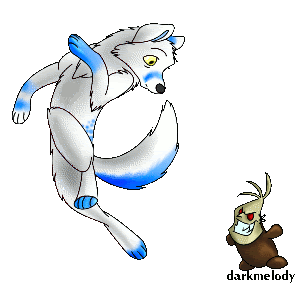 Kiavarsha: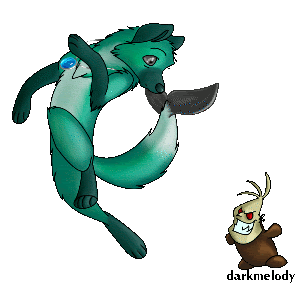 Tharise: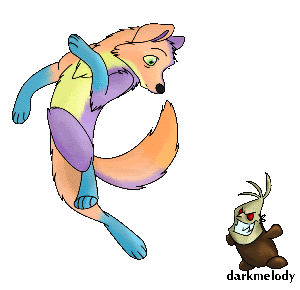 Kodiak077: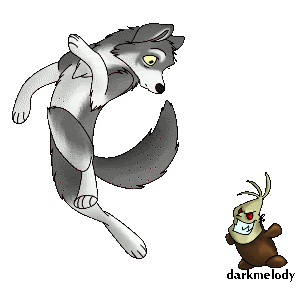 Firekreg: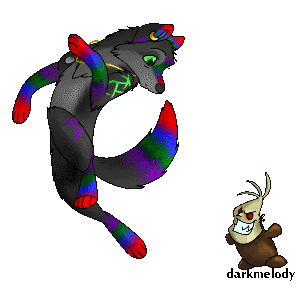 Thorros:
...
If you would still like the older adoptables, Anya has put them on Anduril's page. You'll need to talk to her about getting one. If you haven't seen them, here's an example: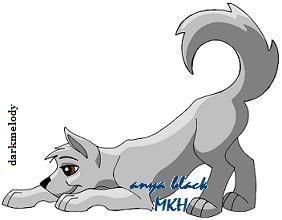 Also, if you have a custom of this template, it will be displayed there as well. That means, if Anya goes scatter-brained and doesn't contact you about a custom she owes you, check if it's displayed there. If it is, and even if it isn't, neomail her and ask her about it. She does forget things sometimes.
AND!!! She recently cleaned through her photobucket account. If she deleted your custom, it's because she didn't see it on your petpages or she couldn't find your lupe to check. It was getting messy...
---
Anya's a big dork and FORGOT to transfer my awards when she redid my page... but I'm determined to reclaim some, if I can remember and find them. And earn some more!
Another place of further interest right here! You can also earn an award from Anya and I!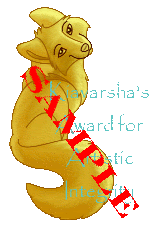 You don't have to be a fantastic artist to earn this, just an artist of originality and integrity. You can neomail Anya to apply, or if she comes across your page and is in awe, she may offer one to you.
Here are the requirements:
1. ALL PICTURES must be of your own work, or properly given credit to their owners with a link or written acknowledgement. This would be not stealing. If I catch you stealing, I'll report you myself.
2. Try to have your page at least 80% complete. For most of us artists, our pages are never really 100% complete.
3. Try to have a planned out site. A story for your pet. A personality. Lots of pretty pictures. You know, the usual.
4. Please make it pleasing to the eye. If my brain begins to liquify because you can't spell or my eyes burn because the colors are too much, I probably won't award you...
5. I think that's it. Anya and I will decide whether you earn gold or silver.
Winners:

Gold:

Silver:

colleendoggirl66668
redler1

kapu_wolf7
canis_rufus_lupus
If you don't want to apply, but want a quick shiny, here is a token from me. It will grant you safe passage through my domains.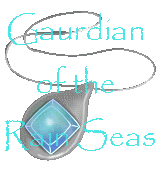 ---
Family links:




All images, layout and the works: