Welcome!
Thanks for the votes, guys! She now has a lovely silver trophy!
Hello, there! I see that you've stumbled upon my directory. Well, as you can see, its all about those amazing hippocami-like Neopets, Peophins! I can give you a bit of information about these amazing Neopian pets.
Firstly, Peophins were introduced to Neopia on February 10, 2000. Fun fact? They were Neopet's first Limited Edition pets. After awhile, though, they became open to the public.
Also, there are some symbols that symbolize some special things about the lovely peophins in this directory.
Unconverted Pet:
*
Trophies:
~
Over 1000+ Days Old:
@
I've been asked this by several people, so I'll explain how exactly your peophin can be added to the directory, and what you'll need to tell me. I need the name, and if they are over 1000 days old/any trophies/or Unconverted. I've made this helpful code, fill this out and send it back to me via neomail, or if I have a board up, post it there.

Peophin Name:
Color:
Unconverted Pet: Y/N
Trophies: Y/N
Over 1000+ Days Old: Y/N
Fill that out and you're good to go!
Updates

July 30, 2014 All inactive/wrong colors have been deleted/moved! Updating items.
Peophins
You've waited, and here they are! The phenomenal peophins!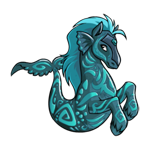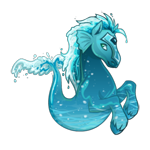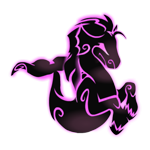 Famous Peophin
So, you know the pets themselves, and you know the items, but what about the famous ones throughout Neopian history? Well, here they are!
Erli Quinnock
She is a purple peophin and Goalkeeper for Brightvale YYB team in 2008 and Kiko Lake in 2009. Brightvale had high hopes for Erli, but she soon quit. After King Hagan refused to let Brightvale participate, she left and joined Kiko Lake. Though she had a cast at the beginning of the season, Kiko Lake was very secretive about this.
Helmo Timm
You guessed it, another Kiko Lake player as a peophin! Helmo was Left Forward for Kiko Lake, in 2006 and 2007. But after KL was stuck in a cave from a landslide in 2008, she was permanently replaced by her back-up, Holbie Pinnock. Although she is a poor tackler, she is a great scorer. Helmo, by unfortunate luck, is injury prone. Right before the Altador Cup I, she injured her leg. Helbo was going to fill in, but he was hurt as well. Just before it started, she made the doctor's allow her to play.
Marak: The Wave
Marak, or the Wave as his constellation is named. He is a Blue Peophin and one of the 12 Heroes of Altador. Currently, he lives in his underwater clan off the coast of Altador. When Altador was reopened and a plot was involved, you could find the constellation, the Wave, by clicking on one of the waves at the Docks.
Peopatra
Peopatra is a desert peophin, she runs the Peopatra's Desert Pet Pets and sells Desert Pet Pets.
Venuquin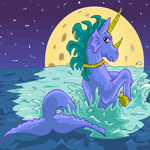 She is a mysterious peophion, and many call her the mother of all peophins. As the legend goes, she travels the southern seas, saving sailors and leading ships out of danger. Venquin's name seems to have once been Harquin, she has been transformed some how to Venquin.
Peophin Items
These, are all of the items. You can hover over the image to find the name of the object. Their ordered by rarity.




































































Peophin Petpages
Name: Myatherol
Short Description: Once a sick brown peophin, Mya wakes up in a dense forest with no recollection of her past other than her name. She's made of wood and, much to her shock, has a talking plant growing from her tail. She is told by the plant that the place she's in has no end, which is how it got its name of the Abandoned Forest: the forest of dreams. Together with her unlikely friend, she tries to understand the forest and her past.
Affiliates & Link Back!
Credit
This site would not be possible without the help of, alleycats383, who made the layout! Thank you! Also, the Marak button was made by heartes! Thank you both for the contribution to the site!