Unbuyables for Sale
Hover over the image to view my asking price. The prices are NOT firm
unless
indicated by the symbol *. Please
neomail
to negotiate but do not ask for "lowest". Sometimes I will consider payment in items with the exception of TCGs. I am not too picky, just offer reasonably!

Buying
The following are items I am seeking for my
Squeaky Clean
gallery. I am also seeking
these
items for my Starry Midnight Sky gallery. Please neomail me if you are selling any of the items. I am willing to negotiate on prices. Thank you!

Red Bruce Devil Rubber DuckyOffer:
6.0mill
Restock Screenies
x 2
x 2
Old Memorable Restocks
These are from 2007 and earlier.
Yes, I was/am a master with "n00b" haggles; I can repeatedly press a single button abnormally fast o_O
I restocked the BGC when the "wave" restock system was in place! Ancient times...
Stat Gains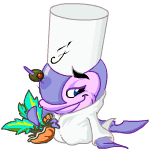 Since
July 26th, 2012
for
Keelisse
+50 agility
+51 defence
+96 endurance
+56 level
+52 strength

[ x17 ]
+17 defence

[ x1 ]
+3 endurance
+2 agility

[ x1 ]
+ 1 strength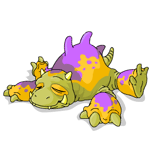 +1 strength




+1 strength
+2 level




+1 strength