Welcome to our page, which is dedicated to the cutest one eyed feline in Neopia -- Meowclops!
5/10/07: We won Site Spotlight. Thanks, TNT!
5/11/07: Added new Meowclops (Naveed). Added Sea Anemones (TCG) to list of items.
5/24/07: TNT added new Pirate Meowclops Shopkeeper, so I changed Shopkeeper amount to 6. Added Golden Scratching Post (TCG) to list of items. Also, real life Plushie was found!
8/28/07: Added new Meowclops (Fungus Clone). By the way, Fungus Clone was originally a Cyclopian, and was purchased from a shop. Catnip's pet is now in the Pound, so I've attached a note for now. I've deleted Rowdy the Slorgclops, as his owner was frozen. Added Gwyl's Great Escape to list of games with Meowclops. Added Neopian Times link about Dr. Sloth.
11/1/07: New item! Some Scary Trick or Treat Bags, given out on Halloween 2007, have wearable Meowclops Masks in them. In additional news, I have confirmation that Meowclops were briefly available from shops. Also, I have added two new cartoons from the Neopian Times and a link to the Neopets FAQ, which contains a Meowclops picture.
11/26/07: Added new Meowclops (Rufus the Snow Meowclops).
12/20/07: Added new Meowclops (Marclops the Maraquan Meowclops).
2/8/08: Added new Meowclops (ProudMeow the Rainbow Meowclops). Also added new Fun Image mentioned in News of 1/9/08 and revamped the Merchandise section to include info about the Meowclops Plushie retiring. :(
3/23/08: Added new Meowclops (Patches the Plushie Meowclops). Also added the Dancing Meowclops Music Box item, which was Abigail's prize for the 3/12 Sophie's Stew Daily Dare.
4/7/08: Added new Faerie Meowclops mentioned in News of 3/27/08 to the list of Meowclops. None are available yet, but hopefully, there will be some in this directory soon. :)
4/26/08: Added new Meowclops (Mirkole the Tyrannian Meowclops).
8/19/08: Added our first Faerie Meowclops (Aurrissa the Faerie Meowclops).
9/29/08: Added new Fun Image mentioned in News of 9/27 and 9/28/08.
11/25/08: There's lots of news this time. :) Added two new Meowclops (Luna Ghosty the Halloween Meowclops and Mardi Gras the Tyrannian Meowclops). Also added: the NC Mall gave out a few free Halloween Goodie Bags around Halloween time, and one of them was a Meowclops one. Wait! There's more! Halloween 2008's goodie bag was a Meowclops Trick or Treat Bag, and within some of the bags were Marshmallow Meowclops. Also added new Fun Image mentioned in News of 11/5/08.
General Info
(Note: The etymology of the name "Meowclops" is derived from "Cyclops". The plural of "Cyclops" is "Cyclopes"; however, I find "Meowclopes" rather unnatural, and will be sticking to "Meowclops" for both the singular and plural forms.)
The history of Meowclops is a somewhat convoluted one. While most petpets just show up in the News one day, and in their appropriate shops shortly thereafter, that is not how Meowclops came to be.
The News of October 11, 2002 showed the first appearance of Meowclops:
The petpet Meowclops replaced was a Cyclopian, which was a boy with one eye. TNT deemed this petpet neither particularly Neopian or spooky. If you have a Cyclopian attached, you can remove it from your pet, and it will turn into a Meowclops; otherwise, it will remain a Cyclopian.
Meowclops is classified as a Spooky Petpet with rarity 180, which means that it is retired and no new ones will be released. Cyclopians were available in shops, and Meowclops were briefly available as well. Thanks go out to rivellangel for this info about Meowclops.
How to Get Meowclops
Since you can't get Meowclops from a shop, how can you get one? Well, since the price of a Meowclops is well over 99,999 NP, you can't get it from a user shop, either. Basically, you are limited to two realistic options: the Trading Post and Auctions.
Why are Meowclops so expensive? They're retired, for one thing, but perhaps more importantly, attaching a Meowclops to your pet and going to your Quick Reference page will give you this cute avatar, which was first seen in the News on August 18, 2003:

If you want the avatar but do not care to own a Meowclops, you can borrow any color Meowclops, attach it to your pet, view the Quick Reference page, and give it back. Since the Trading Post only can deal with NP (aka "pure") up to 800,000, you will typically need to make several passes for borrowing. Contact lenders for details. Note that having a Slorgclops will not give you the Meowclops or Slorg avatars. (It is unknown whether Cyclopian will give you the avatar. Since Cyclopian is no longer available, this is irrelevant to the vast majority of players.)
If you want the Meowclops as a petpet, but only have pure, it is probably easiest to buy a Meowclops from Auctions. Even if the Meowclops you find is listed on the Trading Post, many players will set up a private auction for you (i.e., make you a Neofriend, and then make the auction for Neofriends only).
While you are in the process of purchasing your Meowclops, it is recommended that you keep a bunch of junk items in your inventory (omelettes, Underwater Fishing items, etc.), as well as a few Pant Devil Attractors. It is unlikely to occur, but if the Grundo Leader or Pant Devil random event shows up and an item is stolen, it's better if the stolen item is a Pant Devil Attractor or junk item rather than Meowclops! Still, spend the least amount of time you can with the Meowclops sitting in your inventory; either attach it, or put it in your SDB, as neither having Pant Devil Attractors or junk items is a guarantee your Meowclops will not be stolen. If you have Premium, you can use the Portal to give the petpet to your pet, and no random events will be generated.
If you find a great deal on a painted Meowclops, but prefer the unpainted form, you can buy the Meowclops and paint it with a Black Petpet Paint Brush.
August 26, 2006 was a happy day :). That's when KaterinaLynne got her dream petpet -- Mystery the Meowclops!
Meowclops Colors and Directory
Meowclops (and the related Slorgclops) are available in a variety of pretty colors. If you'd like to be added to this list, Neomail me and provide your pet's name who has the Meowclops or related petpet attached, as well as if you'd like your entry to be linked to your pet. Only the petpet name will be listed. Since Neopets does not allow searches by petpet name, you will have privacy if you decide not to link your pet. Also, if you're in this directory and you change any pertinent info (i.e., attached Meowclops to a different pet, changed color, or removed altogether), Neomail me as well.
Slorgclops
(Green?)
Blue
Rainbow
Red
none

none
none
none
Cyclopian

none
Items
Neopian items to buy
You can purchase many items that include Meowclops in name, picture, or description:

Animated Meowclops Statue

Black Meowclops Backpack

Black Meowclops Notepad

Black Meowclops Pen

Black Meowclops Pencil Tin

Black Meowclops Ring

Blackeyed Meowclops Toy

Blue Meowclops (TCG)

Dancing Meowclops Music Box

Dark Nova Rug

Fake Golden Scratchy Post

Familiar (TCG)

Followers of Meow (TCG)

Golden Scratching Post (TCG)

Green Meowclops (TCG)

Halloween Goodie Bag

Marshmallow Meowclops

Meow Muffin

Meow Statue

Meowclops (TCG)

Meowclops Bed

Meowclops Chair

Meowclops Coffee Table

Meowclops Comb

Meowclops Hair Brush

Meowclops Hair Clip

Meowclops Head Pillow

Meowclops Mask
Note: wearable!

Meowclops Mirror

Meowclops Pillow

Meowclops Plushie

Meowclops Rug

Meowclops Statue

Meowclops Statue Bobblehead

Meowclops Trick or Treat Bag

Sea Anemones (TCG)

Sophie (TCG)

Sophie the Swamp Witch

Spicy Meowclops Whiskers

Spooky Meowclops Candle

Spotted Meowclops (TCG)

Cooking Pot
You can create a few Meowclops related items in the Cooking Pot: Slorgclops (Meowclops + Slorg), Blackeyed Meowclops Toy (Meowclops Plushie + Black Eyed Peas), and Meow Muffin (Battle Muffin + Meowclops Head Pillow).
Note that to create the Slorgclops, it appears that you must use an unpainted Slorg and an unpainted Meowclops. I tried making a Uggazew (Uggatrip + Mazzew) by combining an unpainted Uggatrip with a Plushie Mazzew, and the recipe did not succeed. In any case, Meowclops are currently worth much more than Slorgclops, so the Slorgclops recipe doesn't make a lot of sense to use. :)
Merchandise
For a while, you could purchase a Meowclops Plushie. I have one. He was lost for a while in my house, but we found him. Here's a photo of him before he got lost. One of these days I will take a better picture. :P Sadly, with the revamping of the Neopets product line, Meowclops Plushies are now retired.
You can also purchase apparel featuring Meowclops from Zazzle, as well as the TCG cards listed above, including a Red Meowclops TCG card that does not have a Neopian equivalent. (Note: TCG cards are no longer being made. There are new cards instead, although I don't know if any of them will feature Meowclops.) In addition, Meowclops is one of the petpets featured in the game Petpet Adventures, available for the PSP. The Merch News link on Neopets is a handy place to find out about merchandise.
Games and Plots
Sophie's Stew
The most famous owner of a Meowclops is Sophie the Swamp Witch. She's a Green Ixi that has her own game.
One of the most entertaining parts of this game is watching Meowclops eat items that would have otherwise dropped to the floor.
Want an extra life? Type "hungrymeowclops" during the game.
Itchy Invasion
In Mission 5 of this game, you'll need to blast away the petpetpets that have infested Meowclops.
Be sure to watch the opening sequence to see more of Meowclops.
Gwyl's Great Escape
In this game, you must pick up gems, and then go to the exit, which looks a lot like a non-bobbling Meowclops Statue Bobblehead.
By the way, if you'd like hints for these games and more, check out Garmfay's list of game guides.
Tale of Woe Plot
Sophie had quite a big role in the Tale of Woe plot. Her petpet Meowclops was featured in the second potion mixing portion of the plot.

Step 1
After Step 1, Meowclops turned into a hairless, Sphynx-like feline.



Step 2
After Step 2, Meowclops turned into a Meowclops / Bearog combined. Could this be a potential Cooking Pot recipe?



Step 3
After Step 3, Meowclops turned into Dr. Meowsloth.


Step 4
After Step 4, Meowclops was transformed into an abstract art Meowclops.



Step 5
After Step 5, Meowclops was not transformed. He stayed his cute little self. Yay! :)


Other Fun
Meowclops Day
The theme for October 15, 2003 was Meowclops Day (be sure to scroll down). I think it's time for another Meowclops Day; don't you? :) Various items, Neogreetings, new Meowclops colors, and several other things were released that day. By the way, here's the Lenny Conundrum that was released that day, and here's the Petpet Spotlight winner.
Meowclops in the Neopian Times
Some comics I've found include:
If you search for Meowclops in the Neopian Times, you'll also find a few stories, as well as some information about Meowclops in Sophie's Stew. There are also some Meowclops stories in the older issues, so search there as well. If you ever want to submit a question for the Editorial, you'll see a Meowclops on the Editorial Submission page. By the way, even TNT likes Meowclops and Dr. Sloth thinks Meowclops is cute! :)
Other Sightings
Meowclops is mentioned in Sophie's Neopedia entry.
A Pirate Meowclops can be seen for the Trading Post link of the Neopets FAQ.
This Art Gallery page contains quite a few Meowclops images.
Fun images: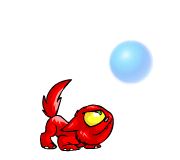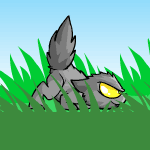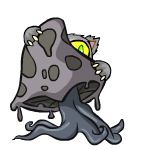 Backgrounds:
Sketch background: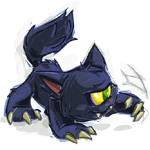 Meowclops
Tiled Background
1024x768
800x600

Liven up your shop or gallery by adding one of these 6 Shopkeepers that show Meowclops.
Show someone you care by sending these 3 cute Neogreetings that feature Meowclops:
Terrific Accomplice
(Animated!)

Friends Are Fun
(Animated!)

Meowclops Halloween
(Animated!)
Here are some additional Meowclops graphics you may enjoy:


Learn how to draw meowclops.
Use one of these fun buddy icons when chatting with your friends or family. Click on the picture to set the icon in AIM:




Link Back
Hopefully, I'll be adding other pictures soon! For now, you can use this graphic: