Designed for Firefox
The Tale
Prologue
D'you hava penny, sir?" The emaciated destitute spoke, his anorexic structure implied through the tight, dwindling rags he wears. Almost lifeless, he rested upright against the cobblestone wall, peering apathetically at the many strangers who passed him by without even a second glance. This is a wealthy city, also known as the city of Imier, yet there were none who would spare a penny. This city is governed by a King and Queen, its streets tiled with cobblestone pavers. Each orderly city street was overshadowed by rows of tall, quaint houses, whose windows peered into the streets below. The houses stood quite close together, most being rendered a smooth cream and criss-crossed with dark wooden beams, as the style was at the time. Dank alleyways were few and far in between, especially in this wealthier region of the city where the elite walked its paths. At the centre lay the castle, the north sector of Imier being known as the 'Lleimore District,' which is of Higher Class, whilst the south is called the 'Verdann District,' being for the people of the Lower Class.
Within this city rests many shops and specialists such as an apothecary, tailor, smith, pawnbroker and so on, but business is naturally better and safer for such traders in the higher class district. While the Castle Gardens surround the Castle, the Market District lies on the perimeter of these gardens. Each shop and stall is of a certain class, each pertaining to what they sell and their prices are often determined from this. There is to be no loitering of beggars in the Lleimore District, otherwise if complaints are made to the City Guards, then they are to be returned forcibly to the Verdann District, and perhaps suspended from entering the Higher Class area for a certain period of time without legitimate reason.
Among the walls of each district within the city are plastered posters of wanted criminals, and others with a bounty on their head, and even those who dare conspire against the King and Queen's ruling. Although many choose to ignore these 'declarations of warning', there are those too whom, as their sole duty, seek out these outlaws and return them to the Jouroce, a dungeon and gaol located on a small peninsula south-south-east of Imier. Recently, there is word of a thief who plundered the city's vaults for their treasure in return for a higher valued 'prize.' However, the people still remain ignorant and unaware of the dealings and ill-reputed factions that linger inside their solid built walls. In fact, most of the residents are still oblivious to whether the thefts are simply rumour, fact, or pure fiction.
Chapter I
With the flip of a
golden
coin, it bounced from the gentleman's thumbnail landing on one side near the beggar boy. Taking notice, the boy eyed the coin suspiciously before reaching for it hastily with just his hands so no others would take the item away. He clutched the coin between both his hands, in awe and amazement of the fabulous coin. It was one that he had never laid eyes on before; truly, it was a remarkable piece to him. "Thhhhh th th…Thank you kind sir!" He said, continuing to gaze at the pristine coin, for even this beggar child knew it was of high worth. From behind, the boy took note of the generous gentleman, memorising his features. The gentleman was of a tall, muscular build, with fins atop his head of which he assumed he is of a reptilian species. On his back, latched by way of a leather strap, was what appeared to be a mighty spear of intricate construction. The details on his face were also too hard to distinguish as he continued in his path, opposing the boy's place of direction along with a busy, fast-moving crowd. Nonetheless, it was a body structure that within Imier should be recognized clearly.
Continuing along his path, Kaim battled his way through the crowd, pushing some of the city people aside in which they responded with anger and annoyance, "Hey you! Watch it next time ye big oaf!" The woman with a croaky voice cried. Ignoring their complaints, he searched for the noblemen and their small, unclassified quarter within the Lleimore District in a hurried fashion. Corresponding with prior knowledge, the row of houses should lie around the second right corner, He had thought to himself. Contemplating his choice of words, Kaim's eyes drifted elsewhere while in the city, almost being absorbed into a trance. Oomph.Keep your eyes on where you're going…", a lithe but slight of frame, reptilian creature muttered while glowering up at him through yellow slitted eyes. He brushed against Kaim's shoulder roughly before melting back into the crowd as silently and quickly as he had appeared. Kaim finally caught on to what had happened, thus, escaping the trance. Staring after him, he quickly recounted the creature's features as for some reason the encounter left an odd indelible impression on him. He seems to be engaged in a similar occupation as I, bearing the markings of quite possibly the Hyruia or at least to a close resemblance. I do believe he also may have had concealed daggers… Shaking his head momentarily, He was of the same species as myself – an anthropomorphic crocodile. Kaim thought, finally letting himself merge back into the flow of the crowd as he was causing a blockage to the left hand side of the corridor in the markets.
Murmuring and the sound of chatter and laughter was heard inside, stopping almost abruptly as those inside heard the loud knocking at the door. Their small talk was at a complete standstill. After some seconds had passed, a rectangular portion of the door slid out, with a set of eyes scowling suspiciously at the intruder. "May I ask of your business here…" The Nobleman spoke with slight hesitation, "…young lad?" Returning the look, Kaim let out a menacing grin, "If you are wise, you will let me enter, Raoul. You may remember me from a previous occasion – I trust you remember what happened last time?" He retorted, the threat lurking beneath the surface of his words. The opposing male sighed, burdened from those events, "Look, alright I'm a little busy here though. Meet me back at the usual spot near midnight. I'll tell you what I know if it's regarding what I think it is. So, in the meantime just go occupy yourself, please!" He furtively whispered, then slammed the rectangular slab of wood shut. Grumbling with frustration, Kaim began waiting out the following hours within the city borders reluctant to do so.
Soon, the time of afternoon emerged, with its glorious street shadows. The shadows within the streets and alleyways often form from the tall taverns and mansions, these acting as the perfect and essential base for concealment. Kaim's pebbly, slate grey scales blended deeply with the housework and tiles, and his charcoal markings with the shadows. At a tall staircase creating the pathway from one district to another, Kaim surveyed the situation, pointing his finger from one area to another in preparation for where he is to bound and land. After a few moments, he receded back slightly and with a small exhale he jumped on the surfaces' edge, and leapt far over the empty space of an alleyway to grab the rooftop tiles without delay as his entire body slammed against the wall with a dull thump. Grimacing, Kaim pulled himself up onto the level area of the roof gradually without causing any damage to the roof tiles. He then continued to leap from one roof to another with as much agility and haste as possible, using it as an opportunity for a quick round of training. Placed upon the rooftops were many oddities in the rarest of locations, thought to be hidden by their original owners from the public eye such as journal entries, bars of metal, figurines and many more around the same row of houses. Not bothering to even glance at the journal, Kaim continued circling around the residences. After little entertainment, he sighed once again; the monotony of this was just too unbearable at this moment.
Night came with agonising slowness. Kaim had spent the early hours of evening holed up in a tavern, and now as it approached midnight, he was lurking near the meeting spot. A gentle sound was heard echoing in the distance a few trees away. Almost indistinct, the call was just barely recognised to be the hooting call of an owl. The shadows had completely enveloped the city in darkness, bearing a serene sense of solitude in the normally bustling city. Upon arriving inside the gates of a small graveyard, just a short distance away from the city, just to the north is a continuously dripping wishing well being named as their 'spot.' Tapping at his sheathed spear, Kaim impatiently waited for the man to approach him. He was running late as usual. Kaim shut his eyes and leaned against a tree masked by the shadows and pretended to fall asleep, his ears and senses nevertheless continuing to remain alert.
In the background, minute rustling was heard. Probably a rabbit. Almost simultaneously a loud thud was recognized, followed by another, and another. Kaim's eyes peered shadily, slowly doing a 180' turn, "Who goes there?" He had asked, slowly removing his spear from the strap as he spoke. "Stop," Raoul puffed, "Stop! It's just me!" The dainty figured nobleman raced up the hill to where Kaim had leaned against the tree. "I'm ever so sorry!" He declared, Kaim rolling his eyes in slight contempt, "I was held back by the others." Staring at Raoul in irritation, Kaim folded his arms, and his spear still held in one hand. "Eurgh!" Kaim muttered, "Excuses, excuses, they come naturally to you, don't they? Snivelling weasel. You should know why I have called you, or at least what it's regarding, correct?" He questioned, his eyes fixed on this character. "Well, I would assume it is of the recent theft within Imier?" Raoul humbly answered.
That is correct. It has come to my attention that the noblemen of this city are the first to hear any rumour that may occur in their local residency, being the gossiping ladies that you are." Kaim stated, beginning to circle Raoul as if it were an interrogation. "Do you care to let me know what you know, Raoul?" He smirked in a sarcastic tone. Gulping with fear, Raoul reached into his pocket, "I have only heard rumour, as you already know this. I have heard that a man named 'Rordyn' was involved, in some way or another. I do not know the details," he whimpered, continuing to clutch what Kaim assumed was a weapon. "Squeal like the rat you are, Raoul! You are a pathetic liar; it is disgrace you bring upon your name and title. Now, I will ask again, what do you know?" Kaim furiously demanded, now clutching his weapon with both hands, its point directed at Raoul. His figure trembled tremendously as Kaim had swung his weapon in front of him, truly being afraid of death. "Okay, okay! Here," He said, removing a note from his pocket, passing it to Kaim. After seeing the parchment, Kaim doubtfully looked at Raoul, snatching it right away. Reading it aloud, the note consisted of scrawling, and a message written in the common language Vworél, that read:
Raoul, tell Naridiia that Rordyn seeks her wares. Do this task immediately... or else the city's tax collector will be tipped to perform a close inspection into your dealings with the local merchants.
Have you completed this task already?" Kaim asked, Raoul shaking his head as a response. Now at ease, Kaim withdrew his weapon and returned it to the leather strap, "Thank you," He spoke, shoulders pulled back. Giving him a peculiar glimpse, Raoul ventured, "So… am I free to go?" Without a response, Kaim turned and headed back inland toward Imier, Raoul assumed the encounter went well considering who he was dealing with.
The morning sun had arisen, the late night had been spent at a cheap inn in the Verdann District. The rays bestowed a clear light upon the city, a soft radiance enveloping the city, adding a tranquil mood to the area. Since it was early morning, there were hardly any people parading around the Districts, continuing on with their own, idle affairs. Startled by the crowing of the rooster atop the Master Clock, Kaim awoke with great displeasure. He moaned from the lack of sleep, and travelled downstairs to pay the bill.
Here you are," he said, passing a large note to the woman running The Crow's Keep,Thank you," She had replied with a sincere smile. Exiting the inn, Kaim searched for the one named Naridiia, which, according to the city map was in the Lleimore District, on the ring of Market Stalls and Shops.
Report Status: Incomplete, nearing completion of disposal," Kaim said, stating his report status to a small electronic device wrapped around his arm. This report was to be managed daily, and the transmission is received directly to Déschor, the Grandmaster of the Rakota Del Mordas. This organisation accepts a client's order - often legalised - which are often handled by guild members to make the surrounding cities a liveable, crime-free area abiding by each city's doctrine of honour. However, there are also smaller tasks such as escorting clients to a safe site, and so on.
After carefully examining the note before entering, Kaim then looked around Naridiia's shop, spotting many refined animal heads, and rugs. These were used entirely as decoration, as well as the ordinary counter and such. "Hey there," Kaim whispered, "I was wondering if I could look at your wares?" He winked, eyes steadily looking at her one moment, being drawn to the storage room in the back the next. "Excuse me?" She replied, her eyes clearly showing confusion. Continuing to whisper, "Listen, I was sent by Raoul as his replacement and I don't think Rordyn has spoken to you, yet?" He inquired, pointing again at the door behind her. "I'm supposed to inspect your wares for future trades with Rordyn, however, Raoul failed to mention where I would find Rordyn again as he tends to move around a bit." Naridiia turned her head, seeing if anyone else was in her store, or about to venture inside. "Come with me," She said, flipping the 'open' sign, to 'closed' and locking the door behind her.
Rattling the keys, Naridiia finally found the one which opened the storage unit. Click. The key fit perfectly, slotting into the hole and with a turn, she raised the garage-like door that was the entrance to the storage room. Amazing, Kaim had thought. The room was almost entirely filled with crates and barrels piled atop each other, and crammed in the tightest of corners. Pouring from the barrels were a type of poisonous petals, and from the crates were crystals, weapons, and various minerals, these items were also lying in mounted piles on the floor, or perhaps leaning on the containers. Although a large storage room, this place is obviously a smuggler's den. "Ah, so in the barrels we only have one type of flower petal? I would assume poisonous, and in the crates are crystals and various weapons, but what of the other substance?" Kaim asked, intrigued at the very room. "They are various minerals that should be sent to our rulers," She replied, "Oh, and before I forget, Rordyn, I would assume would be in the House Unit Four, Verdann Disctrict on the Eastern Side." Pointing with his finger, Kaim counted the exact amount of barrels, crates and then calculated the approximate quantity in the room for future reference and to report to later. "Thank you, Nariidia," Kaim said, "I assume I better return to Rordyn, then?"
The door flung wide open with a hefty air-kick coming from Kaim, it slamming against the wall inside. In what seemed to be coming from the opposite end in another room, there was a muffled thump. Rushing to this room with the guidance of sound, Kaim drew his weapon in the process. Looking to his left and right with a quick glance, he ran into the room. The sight that met Kaim's eyes was of a lithe figure tightly grasping the one who seemed to be Rordyn in a tight headlock. The muffled noise had been in fact a kick from Rordyn against the wall, his mouth covered with a light piece of fabric to keep him silent and his eyes were wide with terror. In a matter of moments, his eyes slowly shut as he lost consciousness from the lack of circulation.
It was the reptilian creature that he had run into earlier and felt an odd connection to. The reptile stared at him with slitted, calculating eyes. Smirking and with a deft movement, Kaim had the impression of a swift glinting object thrown at him. Kaim had only milliseconds to react adroitly, giving him time to move forward or step back just enough to avoid any severe harm. While dodging this shuriken with a half-step back, which was aimed at Kaim's torso area, Saikusuu hastily released Rordyn, and ran towards Kaim covering his mouth with a damp rag. Retaliating did no use in this circumstance, as the remedy had already taken effect. He keeled over before the character, now, in a state of unconsciousness.
Recovering, he gazed, looking upwards and saw Rordyn was gone along with the wretched captor, presumably through the window that stood wide open before him. The entire heist had been planned. Agitated from this event, Kaim placed his hands on the window sill, and peered through finding a howling wind creeping along the corner. The curtains then continually blew near his face as he drew his head back from the sill. He must've either jumped down below, or clung to the walls with Rordyn atop his back which could then lead to several areas within the city, Kaim considered intensely, his ribcage still aching softly like a heartbeat from the assault. Fortunately there was only a minor wound that remained there. As the pain is insignificant, I assume it means I was out for a while, He grunted from the thought, He has probably travelled far, then.
Chapter II
Emanu!" Déschor yelled impatiently, elbows resting atop a bureau with his hands crossed, supporting his chin as he waited. Through the hallway hurried a rather diminutive figure and with each pace, a minute creak accompanied him through the aged, wooden surface of the floor boards. The room was always an imposing sight with wall-to-wall wooden panelling and leather bound tomes sitting dustily on the shelves, crammed end to end with the occasional object of interest trying to seek attention from anyone who happened to glance over. The room was dominated by a single heavy mahogany desk with scattered paperwork, backed by a large leather chair in which the Grandmaster now sat. An elaborate glass chandelier hovered above, throwing a warm bright light over its domain. Emanu was strapped in fashionable, russet-coloured suspender trousers, a bleached shirt and bow tie. He was also carrying more than a handful of documents stacked into one pile and held with both arms; he knew that Déschor would ask more of him as it had become apparent as of late. "Yy yyyyes, Grandmaster?" He enquired his voice high pitched. "Fetch me member #1683. Kaim. He has more work to complete," He responded to Emanu's inquiring gaze, with a raise of one eyebrow, "As it seems he was beaten to his task by another member." The little figure gave an imperceptible quiver and gaped at Déschor for reassurance of the task as he was a newly hired employee. Noticing this subtly, Déschor shifted his hand, sliding it over his face in exasperation, sighing, "…Just go, now please." Nodding, Emanu turned to leave and just as he was almost out of earshot, the Grandmaster's voice floated behind him, so soft that he almost missed it, "Oh and Emanu, complete this one quickly."
The master clock struck noon, and with a thunderous peal, the bell rang five times for the city folk to hear. It did not please Kaim. The sound echoed through most of the city, waking him as he had slept in The Crow's Keep. Again. Disgruntled from the intense noise as this inn was in fact quite near to the clock tower, Kaim still remained within his bed. The previous day's work had not been completed to his standard – which is to succeed and succeed impressively. He twisted and rolled in the thin blanket layer until an incessant beeping cleaved through the silence. It was from Déschor. The small device read: Incoming Message: We have work for you, report immediately to main headquarters. Feeling lethargic, Kaim rose with a great yawn and headed off to the main bridge.
The Bridge, although patrolled, it was not substantially as in this time of day there was little need for it, with the torrential rain promoting this careless 'ideal' even more. At most three guards stood at the edge of the unsheltered corridors high atop the walls. Chuckling at each scandalous tale they had to offer among themselves, they each stood just barely beneath the towers for their own protection. Ignoring their lax behaviour, Kaim walked along the cobblestone road which joined the bridge to the mainland. Before long, the path's engraved tiles became scarce as Kaim neared Delos, which then the path only became muddy and watery clinging to the soles of his feet. It left a small indent on the dirt's surface, but was washed away by the furious rain only afterward. The trees to the side of the path became heavy with water, the rain continuing in its relentless path. It was not uncommon to rain on this continent, however, as it is situated along a northerly area of the world. The environment eventually became misty from the reflection of the rain at the earth.
Will be continued
Terminology
Kaim: Protagonist
Saikusuu: Partner of Kaim
Déschor: Grandmaster
Emanu: Déschor's assistant
Imier: Opening city
Lleimore: Rich District of Imier
Verdann: Poor District of Imier
Jouroce: Gaol and dungeon just off Imier
Delos: Capital City
Statistics
[ Name ] Kaim
[ Pronunciation ] (Ka)-(ime)
[ Alias ] None
[ Gender ] Male
[ Life Lived ] Twenty Seven Years
[ Race ] Cerak Krawk of the South East
[ Class ] Mercenary
[ Weapon ] Halberd
[ Brush ] Pirate
[ Status ] Converted
[ Attributes ] | Cunning | Patient | Grave | Intelligent | Agile |
[ Human ] Alwinta
[ Appearance ] Kaim is a light-grey Krawk with many tattoos covering his body. He also has an elongated, tadpole-like tail and fins atop his head which aid him to swim with greater speed throughout water and at the tip of Kaim's tail are five black stripes often perceived as a sign of predatory nature. He also has two sharp khaki horns which are rarely used for attack and defence.
When working on missions, Kaim will equip his finish please
[ Level ] 1
[ Strength ] 13
[ Defence ] 6
[ Endurance ] 40
[ Speed ] 19
[ Intelligence ] 47
[ Roleplay Status ] Closed
[ Preferences ] Must be Literate and the pet Is to be of a water nature
Appreciates
Loathes
Rakota Del Mordas - Headquarters
Please be aware that this section is still in point form and will be redone should I get Kaim.
Type of Organisation:
The Rakota Del Mordas is a mercenary guild.
Location: The Capital of the land, Delos. There are also many bases in other parts of the world which are much smaller.
Image: This guild is seen as an authorative organisation, and while they receive many clients it is often for more drastic measures as many of the people fear this guild, but they are paid rather well for their time.
Interior Design: Tall, wood and stone Halls and in the centre of the Main Hall is a statue of Déschor. This is in an authorative pose with arms crossed. In the corridor which leads to the Grandmasters chambers are alcoves with statues of previous patriarchs. There are also many office-like rooms containing cabinets for file documentation and such. This is a communal area and also contains bedrooms, dining rooms, a library, kitchens, training areas, as well as offices for higher-ranked members, etc. Each training room holds a gargoyle statue high above the walls to keep away the evil as they fight within and out of the building; it is a sort of reminder too. In other service areas, they do not have statues hung above high on the walls, but rather intricate patterning on their rooves and candles to light the area.
External Areas: The main building is bordered with tall, black gates to keep non-personnel off the grounds. There are two types of training areas - one inside and the other is outside. Inside is primarily for melee combat and is to do with swords, axes, etc and the outside area is for ranged combat with crossbows, bows and shruiken, etc. In between services are courtyards and to separate areas are smaller, wooden gates and a thin patio-like path leading you to these areas. This is not a very magic-based organisation but they still keep defensive charms against mages who dare attack them.
Maps
Imier: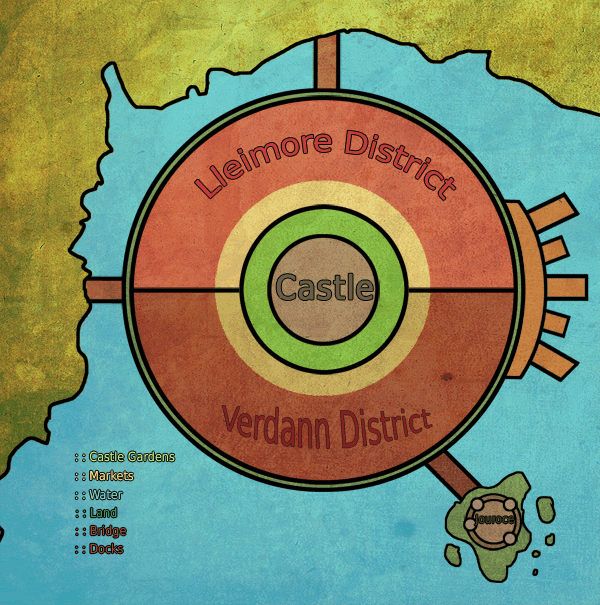 Adoptables
Feel free to neomail
Alwinta
if you wish for him to make a painted colour that is not listed in the box below.
These are in order from oldest to newest
Blue
Brown
Cloud
Darigan
Desert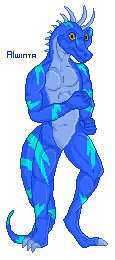 Electric
Fire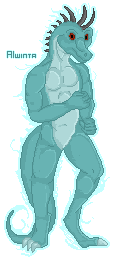 Ghost
Green
Grey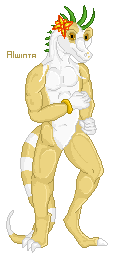 Island
Orange
Pink
Plushie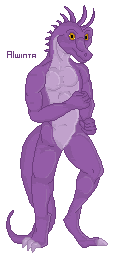 Purple
Red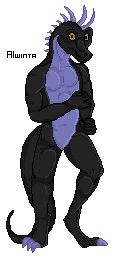 Shadow
Skunk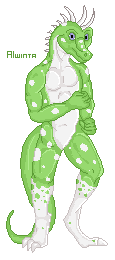 Speckled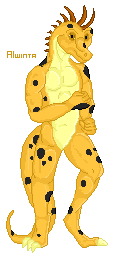 Spotted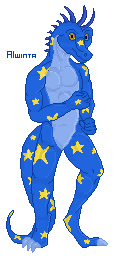 Starry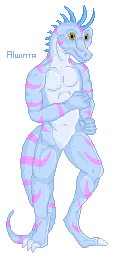 Striped
White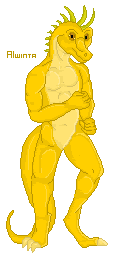 Yellow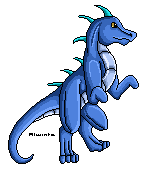 Blue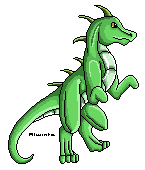 Green
Red
Yellow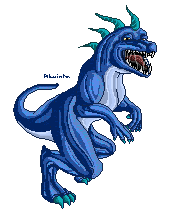 Blue
Brown
Cloud
Green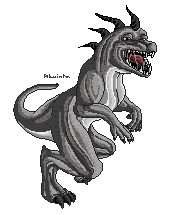 Grey
Orange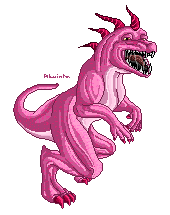 Pink
Purple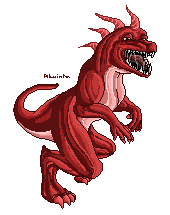 Red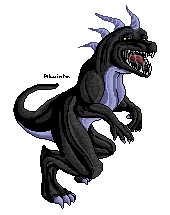 Shadow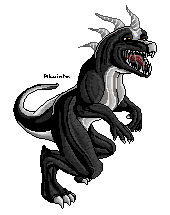 Skunk
Speckled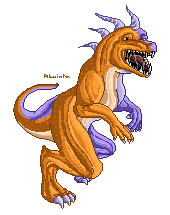 Split
Spotted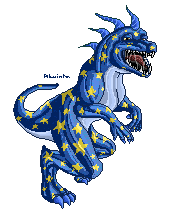 Starry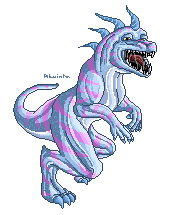 Striped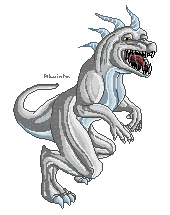 White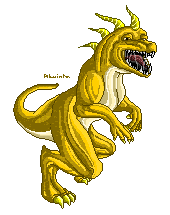 Yellow
Customs
Requests: Open to simple designs
Trades: Open
General Rules
1. Do not steal any images from this page and claim it as your own.
2. Do not remove the username provided on each adoptable nor the link back. However, the username may be shifted.
3. You may upload the images to your own server so long as you still link back to this page.
4. Do not alter them in any way unless given permission.
5. Please do not use a custom that is not your own and claim it to be yours.
6. Soon-to-be krawks and applications are fine.
Conversion
These Adoptables can easily be made into the following species: Draik, Techo, Shoyru, Scorchio.
Rules
1. Check if Custom Requests/Trades are open.
2. Do you have a reference sheet? It is preferred you provide one or describe in full detail the design
3. Fill out the following form:
Full Name of Pet:
If you are applying for a Krawk, please include the Krawk's name and the pet of which you host the application on

Nickname: (Optional)

Holdable Item? (Optional)
If you want your custom to be holding an item then describe what the item looks like or provide an image

Location of Reference Sheet:
This can be a makeable, custom, or image. If you have a large page then please specify the location of the reference on that page
4.
Done that? Good, then neomail
Alwinta.
Makeables
Please send me a neomail if you decide to use any of the following krawk makeables so you can be added to the example list.
The Rules
1. Please link back to this petpage as it makes it easier for others to find them.
2. Do not use these in the Beauty Contest since it's against Neopets rules and will result in your account either being warned, suspended or frozen.
3. Do not claim these as your own or remove my username. Feel free to move my username around, however.
4. You can add other features to the makeable besides colour to make it look like your own krawk design.
These may include adding dragon wings, jewellery, horns and so on
Instructions
Save either the Shaded Template or the Non-Shaded Template to your computer.

Colour and design the Makeable.
For MS Paint Users: You won't be able to have a transparent background but feel free to neomail Alwinta if you do want your custom makeable transparent. Although, I would most definitely prefer it if you uploaded it afterwards onto your own server.
For Photoshop or any other advanced program: If you would like the background transparent then follow these instructions:
1. Use your Magic Wand tool to select the white background.
2. Press the Delete key on your keyboard. This should make your background transparent but if not, then delete the base background layer and try again.
Example List
Base Template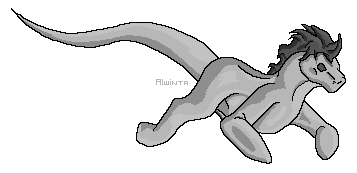 Shaded Template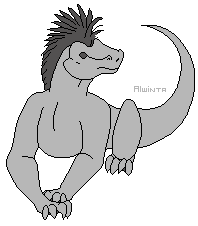 Base Template
Shaded Template
Base Template
Shaded Template
Base Template
Shaded Template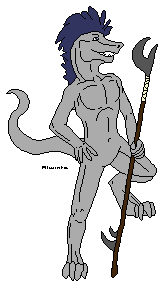 Base Template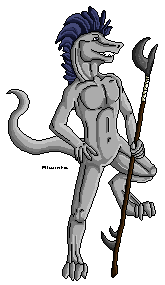 Shaded Template
Base Template
Shaded Template
Representations
Art
Please drag the image to the address bar to view the full size.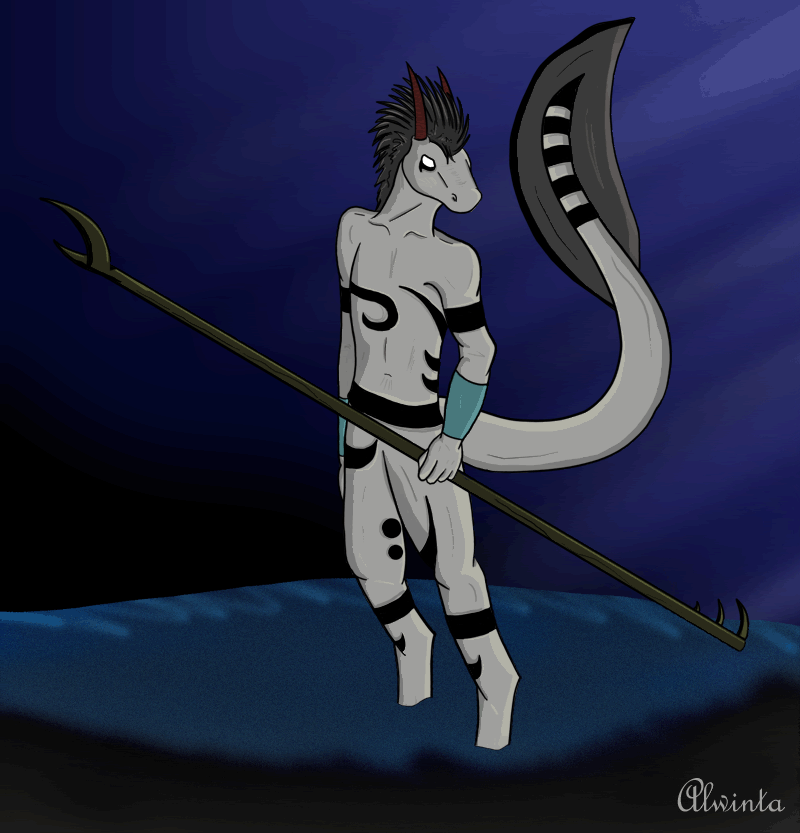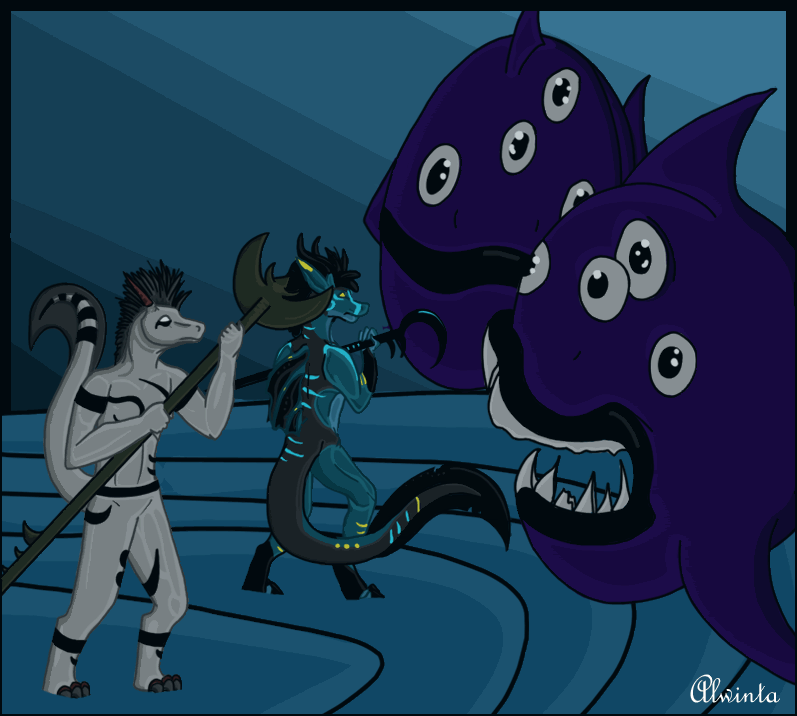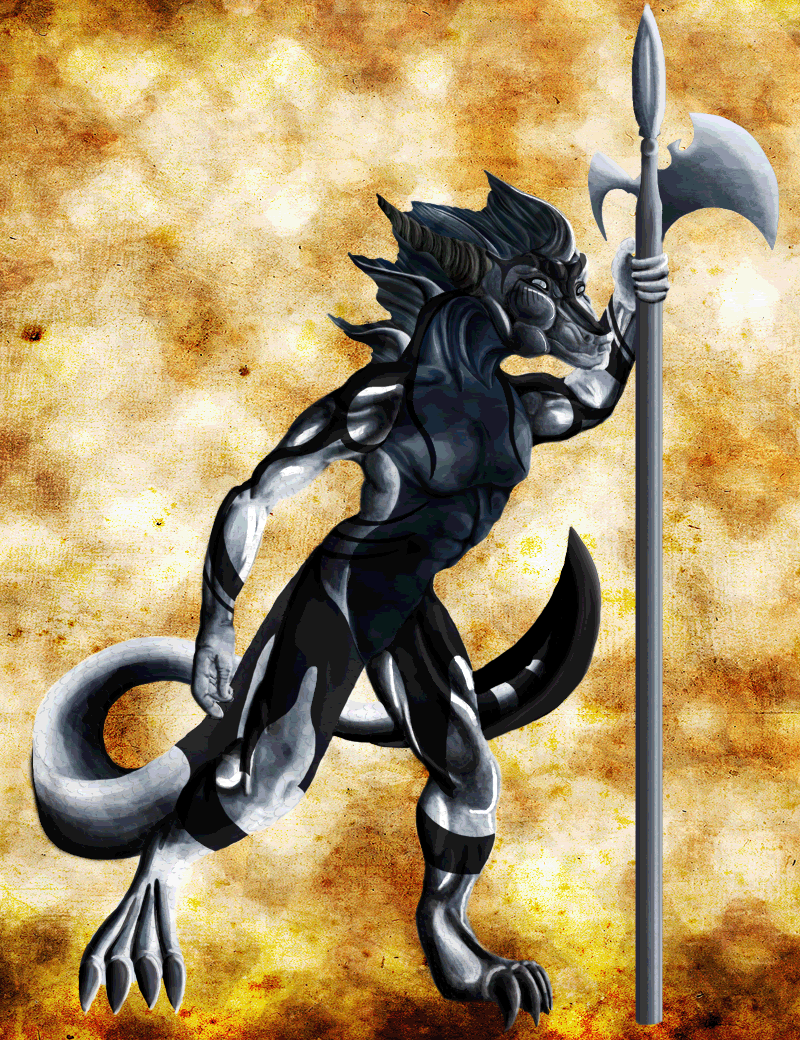 Art By Others
None : (
Krawk Links
I'm always open for a link trade. Just neomail
Alwinta.
Credits
Layout and coding are produced by alwinta.
NEOPETS, characters, logos, names and all related indicia are trademarks of Neopets, Inc., © 1999-2012. ® denotes Reg. US Pat. & TM Office. All rights reserved.