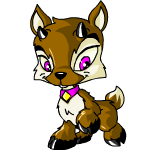 Hi! I'm Kaia the Ixi.
My family and I spent most of our time on Meridell and Mystery Island.
I just love playing Ultimate Bullseye and running around Meri Acres, just watch where you step though! Those piles of dung are everywhere.

I'm the leader of the family, so to speak. My siblings are a little nutty to say the least!
They think I'm over competitive, but they are probably just a bit jealous that I am a master at Bullseye and I'm Master Genius in Intelligence because of all the books Luvtheixi has bought me!

Actually my family is quite fun sometimes.
Here's my baby brother BabyPichi.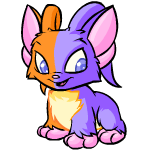 Here's my Gelert brother Snappy. He thinks he's Neopia's Bestest Super Hero. He actually won the Pet Spotlight once!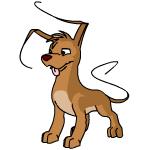 And here's my younger sister SunFlower. She looks very sweet, but loves to play practical jokes!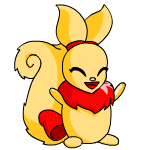 NEOPETS, characters, logos, names and all related indicia
are trademarks of Neopets, Inc., © 1999-2013.
® denotes Reg. US Pat. & TM Office. All rights reserved.
PRIVACY POLICY | Safety Tips | Contact Us | About Us | Press Kit
Use of this site signifies your acceptance of the Terms and Conditions