Welcome!
Guild Webbie
Hello visitor. I see that you've come across our guild webbie. Well, you're here now, so why not look around?
~Panda Fun~ is a guild where you can just have FUN! We are a Panda x NR guild that is based on chatting and activities. You can chat to friendly members and staff, or you can do some activities, adopt a pet and contribute! The activities that we hold don't give out prizes, but it gives you points for your team, which can get you awards. We are
semi-lit
and our goal is to help fellow Neopians achieve their goals and make new friends.
No pressure to join; take a look around. Whenever you're ready, don't be afraid to click 'join' on the homepage. (:
About ~Panda Fun~
~Panda Fun~ was created by Veegal on the 29th of January 2011. It had no layout, no theme and most importantly, no members. This was because she had no experience in HTML.
On the 22nd of December 2011, ~Panda Fun~ reopened. There was a new, cute layout, a theme and there was another council member to help recruit.
Just on the 10th of January 2012, we have been established, yet we've realised that we haven't made everything, so we decided to establish it officially on another date.
However, after a while, Veegal was in an incident that caused her to go on a big hiatus. Now, since the 23rd of February 2013, ~Panda Fun~ is being revived so we can achieve our goals an continue to strive what we used to do. We will be established when enough members have been recruited, and everything is running smoothly again!
~Panda Fun~ was made to help Neopians achieve their goals, chat and make new friends. Currently, we have over 5 members and are still recruiting.
~Panda Fun~ will accept anybody in search for a guild. You don't need an application, you just need to click
join
. We will help you get your goals achieved and make new neofriends!
Guild Rules
1) Please be nice to everyone in this guild and respect them. If you want to be respected, then treat others the way that you want to be treated.
2) No drama allowed here. If you cause any drama, you will get suspended.

3) Please don't spam on the chat. The maximum number of posts you can post in a row is 3. You may post 3, but no more than that. The minimum number of words you can write in a single post is 3 as well.

4) Participate in the guild activities! I know you have a personal life, but if you just go on and do an activity once a week, then that would mean that you are still serious about this guild. If you don't like activities, then just come and chat with us.

5) Try to be active; please try to go on at least twice a week. If you are going away for a long period of time, please inform one of the council members.

6) Advertising is not compulsory, but we would appreciate it if you could get some more members to join.

7) Donating is not forced, but it would help a lot if you could!

8) Any suggestions are highly appreciated. More information below.

9) Have Fun! What are guilds for, if not to have fun? We hope you enjoy being in ~Panda Fun~ !

Suggestions
If you want to host a page or have a suggestion, you are most welcome to tell us! Neomail
Veegal
Guild Stats
Currrent Guild Layout:
Page Views: 56788
Members: 28
Messages: 5650
Founded: 02/23/2013 (This was the revival)
We thank you for reading this, and we hope to see you soon!
This layout was created by the wonderful
yodiee
.
Guild Ranks
Ranks
Cub: You've just entered this lovely guild!
Young: You've posted 150 messages!
Adult: You've posted 300 msgs, gotten an award and gave a suggestion to the guild!
Parent : You've posted 500 messages, received 3 awards and recruited one member!
Teacher: You've posted 1000 messages, gotten 8 awards, recruited 2 members and helped host a page! You're the best of the best!
Council
Currently we have some council spots open. If you want to be on council and if you think you qualify for a position, please fill out this form and
neomail Veegal
, or put this in your council form.
Name
How many messages
Why you should be on council
HTML/CSS?
Literacy?
Activeness?
Donation Shop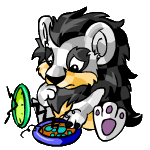 Donating is not compulsory or necessary - but it is highly appreciated! Funds go into Veegal's shop till so it is safe and will not be used.


1 NP Auctions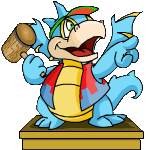 Only members that have posted at least 15 non-spam messages can enter.
There are currently 0 1 NP auctions. Keep checking back!


New?
Are you new? Well, you have come to the right place!
First off, the whole guild thanks you for joining! It really means a lot, and we love having new faces around here. We hope that you have a fun and wonderful time in ~Panda Fun~!
Why don't you explore and have a look around? The council and members have prepared many cute, attracting and interesting pages that you might want to see. You can check them all out at the
Portal
.
In this guild we're all one big, tight-knitted family. We want to learn more about you, too! Please check out the
Member Directory
and fill out the
Member Directory
form and the
Member Goals
form! You can also learn about our other members. Who knows? You might have something in common!
Next, please take the
Personality Quiz
! This will determine your team for the guild.
Lastly, you are most welcome to chat with us! Since we're based on chatting, it's a huge part in our guild. Come and join us at the
chat page!
If you have any questions or are unsure about anything, feel free to NM one of the council members! We are more than happy to help. :)
Art and Writing Pages
Here in our guild, we offer Art and Writing pages for those talented Neopians out there who want to express and share their talents!
Feel free to participate in the activities - they also earn you points for your team. You can also always do them for fun.
Writing Page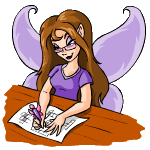 Art Page
We currently don't have an art page! If you would like to host the art page, please go to the
Available Jobs Page
and follow the instructions provided.
Jobs Available
Since we are reviving, there is a lot of construction and maintenance work to be done. These include making pages, banners, layouts, activities and systems for the guild to run smoothly. We will appreciate any help offered!
If you would like to help out, please fill out the forms below on your job category of choice. When applying, please read the questions carefully and also the requirements for the job. Our main attributes that we require are
activeness, responsibility and literacy
. You are most likely to be accepted as we need as much help as we can get, but please don't be offended if we don't accept you. There is always a reason; maybe another job suits you better!
Helping out will not earn you awards or prizes, but it will help out greatly if you were to apply for council.
Of course, we're not completely settled with our system so please check back to see if things have changed!
Making Pages
Probably the most needed job is page making. There are many different types of pages that need to be made. Some examples of pages that are needed to be made are provided below, but of course, if you would like to make a page that isn't listed below, we will definitely encourage you to make it!
Form to apply:
Art Page
This page is a contribution to our Art and Writing mini-themes of the guild. The art page should include activities, spotlights, contests; pretty much anything you want! To host this page you must be
Artistic and Creative
!
Monitors
Monitors don't have to make a page, but they have a small job that they need to do regularly. You need to update at least twice a week. Again, if you're thinking of a job that isn't listed below, feel free to apply for it anyway!
Form to apply
Calendar Monitor
For this job, you need to check the calendar regularly for events or birthdays and announce it! Also, when needed, you will be asked to add any events or reminders. For this you must be
Witty and Organised
.
Guild Greeter
For this job, you must keep track of NEW members that have just joined. From there you will have to greet them with a welcome message via NM, and explain our guild briefly. You will also have to be up for questions! Feel free to NM one of the council members if you need help answering them. For this, you must be
Active and Friendly
.
Advertising
Advertising is not forced, but it would really help if you bump our board occasionally, tell others about ~Panda Fun~, or use our banners and buttons on lookups, shops, etc, it would help greatly! We want to help out as many members as we can.
Graphics Page
This was made kindly by one of our talented and amazing members,
Karson
!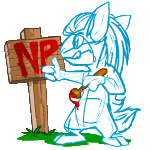 Extra Banners and Buttons
Here are some other banners and buttons that have not been put up on the graphics page yet. Only members may use them.They will be added soon!