Many of the pictures and all of the ideas on this page were drawn and/or made up by me. If I see anyone stealing my art or ideas I will not hesitate to report that person. Please notify me if you see anyone stealing from me! Thank you
Welcome to Planet Xadoq!
Planet Xadoq is a small planet in the far corner of same galaxy as Neopia, lets take a cruise in our spaceship to see what we can find there.
The launch was a little shaky but once we left Neopias atmosphere the ride seemed much smoother. If you were to look out the window you would see many beautiful stars and planets. Be sure not to look directly into the sun. Once we got a good distance away from Neopia we jumped into hyperspace and arrived right outside planet Xadoq. From the outside the planet looks purple and green. Finally we come to a landing on the strange new world. Be sure to put on your space suit, planet Xadoq has a toxic gas in the air, if you breathe it in you die!
Coming out of the spaceship you see different plants and the soil is purple, strange insects fly past you and you hear the sounds of strange native animals in the jungle ahead. Why did we come to Xadoq today? To learn all about the strange natives, the Alien Aishas that live here. On Xadoq Alien Aishas are the smartest species. The dominant ones. Like humans are on earth. Why don't we start with what we already know about these Alien Aishas.
The Alien Aishas of Xadoq
Every Alien Aisha on Xadoq (also called Xadoqians), is very special indeed, since each and every one is born with a set of special super powers. These super powers have no limitations. A Xadoqian can have 1-100 different super powers. And the powers themselves can be anything your imagination can come up with.
The rulers of the planet are none other than the King and Queen Alien Aishas. Known as the Brains behind, well everything. The Brains are a mated pair that rule the planet from their space palace. The both of them are very smart, geniuses really. To be elected to be a Brain one of your super powers has to be increased intelligence. But while both male and female Brains are alive no election takes place. Only on the account of a Brain's death do they re-elect another mated pair to the the new Brains.
On top of having super powers all Xadoqians have special abilities that's built into their body. These abilities every Alien Aisha is born with. It's sort of just the way their body works.
For starters all Xadoqians have a very unique tail. It has 4 protruding points with large openings on the end of each point. The openings are actually mouths. Each mouth leads to a second stomach inside their tail. Strangely a Xadoqian must eat with both it's mouth and it's tail to survive. A Xadoqian's tail has taste buds going down each mouth's throat so he/she can still enjoy his snack. Overall the tail works much like a venus fly trap does.
Another birth ability of the natives is their retractable tongue. Like a frog or a chameleon a Xadoqian's tongue can be shot out of it's mouth and stretch to unbelievable lengths! It is handy to catch their supper since Xadoqians love eating bugs!
Their final birth ability comes from the way their feet are designed. The bottoms of their feet are shaped like the bottom of a gecko's foot. They work much like Velcro. A Xadoqian can climb up walls or ceilings with ease because of the handy way his/her paws are designed.
Also, remember that toxic gas that lingers on Xadoq? Well the Xadoqians can somehow breathe it in without being harmed, but others sure can't!
Xadoqian's diet is strange to suit a strange world. On top of eating native fruits and vegetables a Xadoqian prefers to get his or her protein by eating, well bugs. Bugs of all kinds. It may sound gross to you but to a Xadoqian a spider on a plate is as good as a five star meal!
Meet Jezzani
While your on your tour of Xadoq you meet a certain Xadoqian. He says his name is Jezzani, or Jezzy for short. Though he seems a little proud of himself he's quite nice otherwise. Would you like to meet him?:
Roleplay Stats:
Species: Aisha
Gender: Male
Age(in human years): 18.5
Roleplayed: Furry Anthro
Roleplay: Open
Single/Taken: Single
Body Color: Green and lime green
Eye Color: Dark Pinky Red
Accessories: None
Food Preference: Grubs and keep em comin'!
Personality: Egotistic/Show off/Adventurous/ Curious/Brave/Reckless/ Weird/Cunning
Jezzy can be a little egotistic, tending to think he's the most important creature in the universe. Having so many neat powers can make one feel superior and lets just say it kinda all went to his head. He loves to show them off to people without super powers to make them jealous! Well don't get Jezzy wrong he's not all bad, in fact he's real fun to be around and nothing scares him at all, well except maybe the fear of being dissected by Madd Scientists for research purposes. Other than that nothin' will scare him. However because he has no fear, Jezzy does have a tendency to act before thinking about the consequences. Also Jezzy can be highly over curious. It could all come together to get him into trouble someday.
Likes:

Grubs
His Powers
Showing Off
Meeting New Neopets
Adventure
Exploring
Weekends
Dislikes:

Madd Scientists
Boredom
Dr. Sloth
Running out of places to explore
Sponges *tears to shreds*
Messing up in front of someone
Favorites:
Color: Lime Green
Food: Grubs
Petpet Preference: Spacey or Robotic Petpets
Item: Alien Aisha Plushie, Korbat Sticky Hand, Aisha Dartboard
Aisha Sock Puppet, Farvin Gormball Action Figure, Nedler Squeeze Toy,




Jezzani's Super Powers!
Jezzy, like all Xadoqians has special powers. Here I will tell you all about those powers he has.
On top of having a strange tail, sticky feet and retractable tongue Jezzani also has:
Laser Eyes:


Jezzani can shoot lasers from his eyes just by concentrating on one thing and using the will to shoot that object. The lasers can burn through even metal so it can be useful for escaping and defending himself.
Teleportation:


He can instantly teleport from one area to any area he has been to in the universe.
Starbursting:


Starbursting is the ability to turn into a comet and fly even through space at high speeds! He can even fly through space without his space suit.
Levitation:


Jezzani can hover in midair or levitate objects using his power to tamper with gravity itself!
X-ray Vision:


Jezzy can adjust his vision so he can see through objects and people.
Telepathy:


Jezzani can talk to people using only his mind. He can also hear peoples thoughts if he tries to.
Jezzani can be a bit of a show off since he's proud of his unique abilities. If you had all these powers it'd be hard not to be a show off too XD.
Jezzani's Job
Jezzy claims to work directly for the planet's Brains, or their king and queen. Is he a big important political person to the planet? Well he thinks of himself that way, but actually he's no more than a royal servant. He goes and fetches the King and Queen food or drink when they need it. So he's sort of like a royal butler, but as he puts it, an AWESOME royal butler! Its not too bad of a life, at least he gets to live in the palace and gets evenings, and weekends off.
Spare Time
What does Jezzani do in his spare time? Well he's ever so curious of other worlds. So when he has time off work he likes to fly around in space and see what he can see. He also loves trying other planet's food. Especially their grubs. Neopia was labeled as one of his favorite spots to hunt for grubs, the grubs on Neopia are of a different assortment than the one's on planet Xadoq.
Alien Aisha's Galore!
(The only rule is that your Alien Aisha must be a permie of yours. If you are planning on trading or adopting out your Alien don't add them here!)
This is a mini Alien Aisha directory. If you have an Alien Aisha who would like to be added just neomail fearsomedragon by clicking the envelope below. Please send her the info she needs in the following format:
Alien Aisha's Full Name: Alien's Nickname if any: Alien's Gender: Is your Alien Aisha a permie(a pet you will never trade) of yours: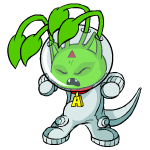 Female:
Evasi
Whilti
Caymilia
Ufud
Nella
Xerxsies
Ziv
Pan









Aisha Adopts
Did someone say Aisha adoptables? Yes I did! I do have a few rules that I would appreciate if everyone followed.
Rules
1)No stealing, copying or altering them in anyway.
2)You must leave my signature on the adoptable at all times.
3) No claiming them as your own work
4)No entering them into the beauty contest
5)I only do Custom Adoptables, that means your Aisha MUST have a custom design and a reference picture!
6)I will not work from description only or black and white refs that are supposed to be colored.
7)Don't ask for one if requests are closed.
8)If we agree to do an art trade for one of my adoptables please fulfill your end of the deal.
9)I will not change the pose of the adoptable and I will not draw complex clothing or wings. I can add chibi-style wings however. And I can draw small clothing items such as bandannas, bandages, chains, necklaces etc.
10)Fill out the following form and mail it to me! Fearsomedragon! Click the envelope below to send me a request.
Send form to fearsomedragon

Fill out this form:
Aisha's Full Name:
Aisha's Gender:
Ref Pic Location:
Template (1, 2, 3, 4 etc):
Requests: Open-[] Closed-[] Maybe-[x] When Board Announced- [x]
Trades: Open-[x] Closed-[] Maybe-[]
Remember your Aisha MUST have a custom design and a reference picture clearly displayed somewhere on Neopets.com.
Dec 14 2010- Added template 3.

MIDNA LOST HER ADOPTABLES WORKING ON NEW TEMPLATES ASAP. :( Sorry for the inconvenience...