i'm pretty boring
Hey, my name is Stephen, though I've been given plenty of nicknames.

In the real world, I'm an angry eighteen year old high school student from Canada. I'm also an alien. I have a lop eared bun named Thumper and a fluffy labradoodle named Tony, whose unruly hair and stubborn behavior often get us compared to each other. I like reading, occasionally writing, color, nature, art, sleeping, perfecting the unnecessary, playing mmo and video games, and enjoying nice weather while I can. Despite my hobbies, 90% of my time is spent procrastinating.
Accounts: cressling - scatterheart - saladfingers - crowsmile - archanqel
On Neopets, I like to exercise the creative aspects of the site, namely working on my pets' characters and petpages. On the side, I delight in customizing, working on my gallery, earning neopoints, coding, haunting the pound and art boards, and getting mad over game avatars, which I confess to being horrible at acquiring. I really like darigans, lupes, and UC shoyrus!
Neomail: open
Neofriends: if we've spoken
Everything else: just ask!
This next section contains my goals and the like. None of it applies to you, unless you're interested for whatever reason. Take it as a pile of reminders to myself, as I'm pretty forgetful. Not updated with gallery tea items because there's too many right now.
General checklist:
[ ] - 250 avatars
[ ] - get into the AG
[ ] - enter someone besides Jenovia into the BC
[ ] - Maikain to 1000 hsd
[ ] - Permanent petpets for Jac and Hadyr
[ ] - Shiny storm on July 20th

For my gallery:




Neopoint items:










Neocash items:




Neopet goals: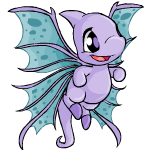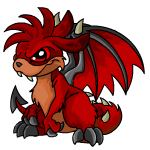 shiny precious angel babies
These are my pets! None of which are UFT or UFA unless stated. If you are curious about them, click the pet's image to visit their petlookup.
Arphage, the happy-go-lucky robot boy. Adopted from Olly in 2014.

[ ] - petpage: not yet started!
[ ] - permanent lookup
[x] - permanent petpet/p3
Cavalharo, the hesitant prince. Adopted from Tempered in 2012.

[ ] - petpage: in progress!
[ ] - permanent lookup
[ ] - permanent petpet/p3
Jenny, the shy gargoyle girl. Adopted from Olly in 2012.

[ ] - petpage: in progress!
[x] - permanent lookup
[x] - permanent petpet/p3
Maikain, the brash warlord. Adopted from Jenni in 2013, on semi-permanent lend until she returns.

[ ] - 1000 hsd
[ ] - hosts completed general page
[ ] - permanent petpet/p3
Caeki, the malevolent wendigo. Adopted from Eli in 2012.

[ ] - petpage: in progress!
[ ] - permanent lookup
[ ] - permanent petpet/p3
Jac, the ruffled pet of the prince. Adopted from Jenni in 2012.

[ ] - petpage: in progress!
[ ] - permanent lookup
[ ] - permanent petpet/p3
Reptrion, the vindictive royal. Adopted from Olly in 2013.

[ ] - petpage: not yet started!
[ ] - permanent lookup
[x] - permanent petpet/p3
Enoki, the laid back foreigner. Adopted from Reiin in 2014.

[ ] - petpage: in progress!
[ ] - permanent lookup
[x] - permanent petpet/p3
Vinoru, the dutiful god. Hatched and painted in 2012(?).

[ ] - petpage: in progress!
[ ] - permanent lookup
[ ] - permanent petpet/p3
Hadyr, the slighted werewolf. Adopted from Jenni in 2012.

[ ] - petpage: in progress!
[ ] - permanent lookup
[ ] - permanent petpet/p3
Joku, the melancholic mutt. Adopted from Itzel in 2012.

[ ] - petpage: in progress!
[ ] - permanent lookup
[x] - permanent petpet/p3
Paws, the cruel demon hunter. Adopted from Tempered in 2013.

[ ] - petpage: in progress!
[ ] - permanent lookup
[ ] - permanent petpet/p3