JELLYGODDESS'S SCREEEEEEEEEEENIES!
Hello, I'm Jelly and thanks for looking at my screenies. Awards,counter and other stuff are at the bottom, the rest is oldest to newest screenies.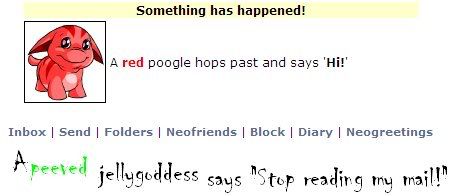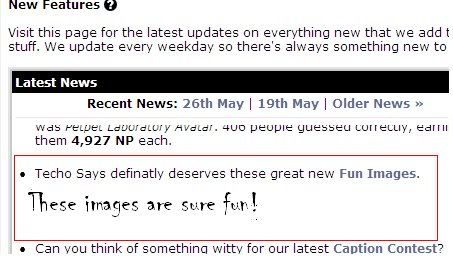 These next two go together...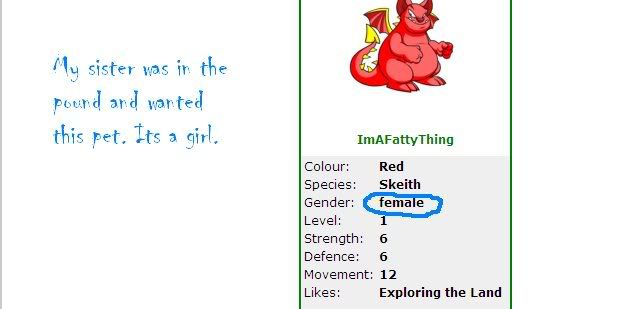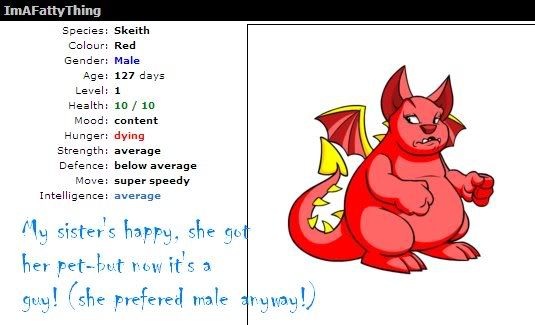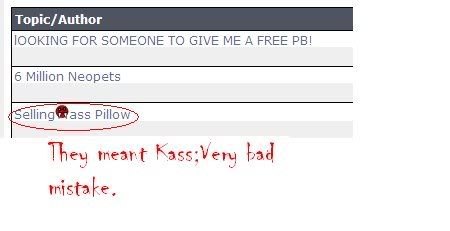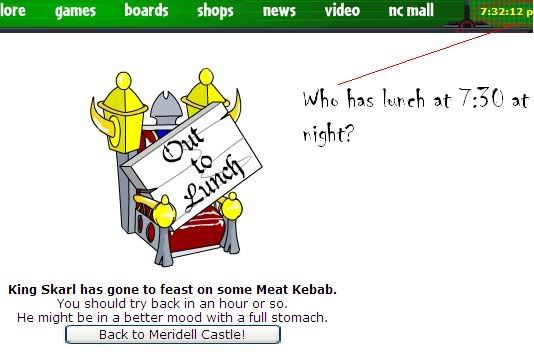 Note: If you dislike "Homestar Runner" or haven't a clue who what it is, you won't understand this screenie.



*I got rid of the spammer screenie here because,well,it was plainly dumb*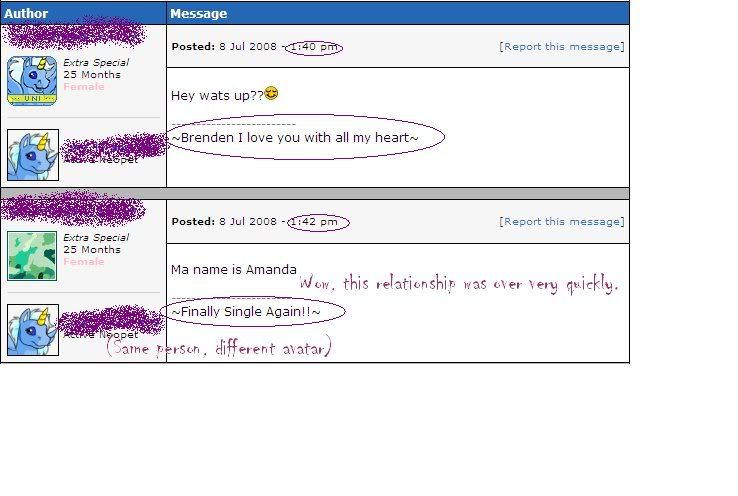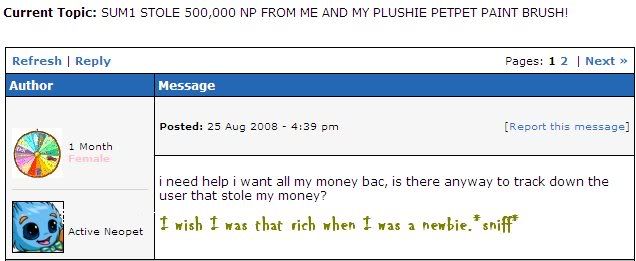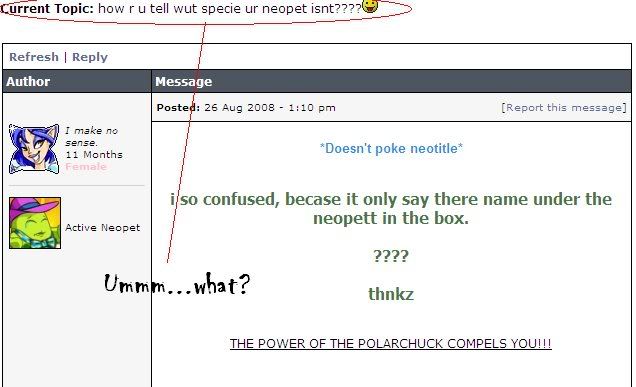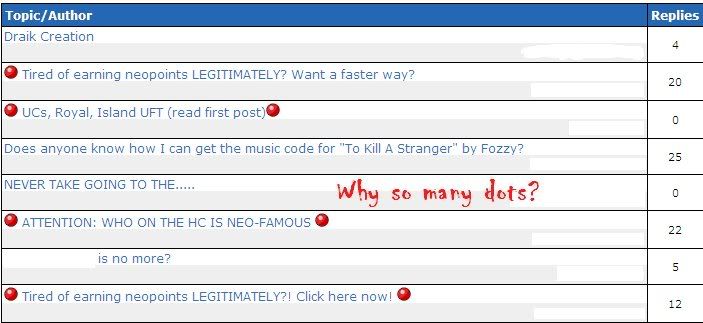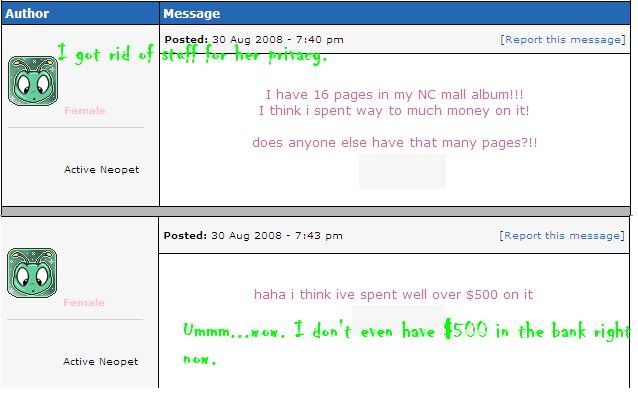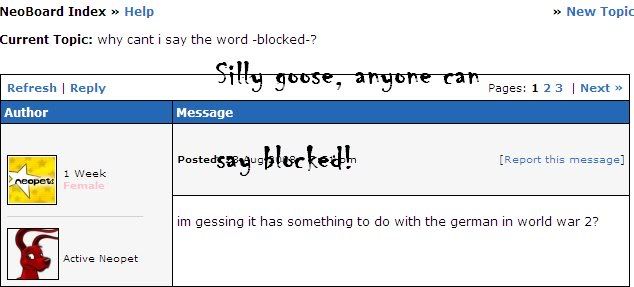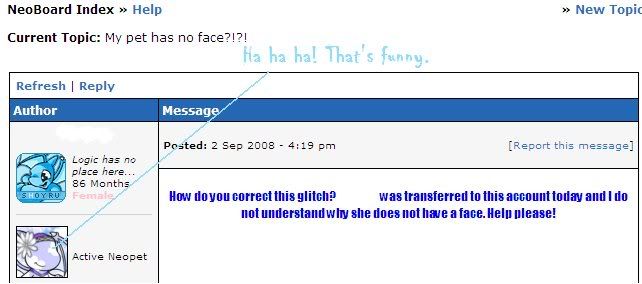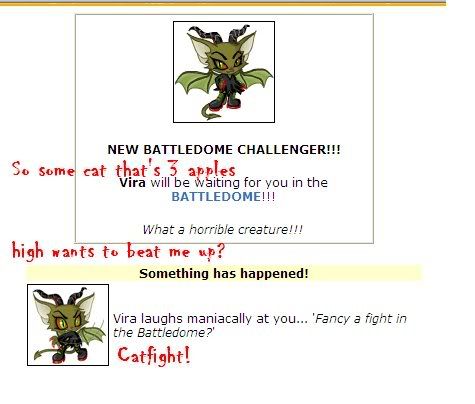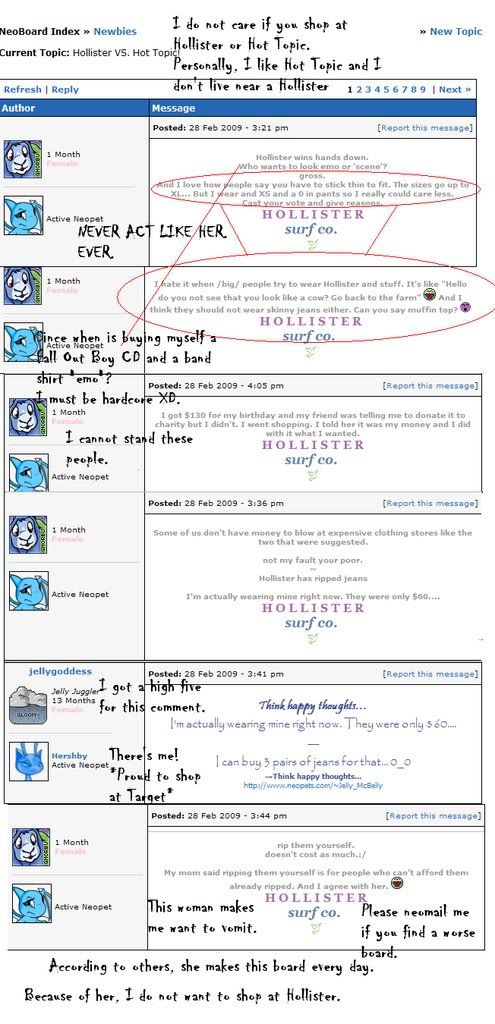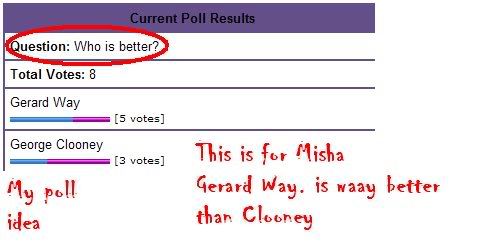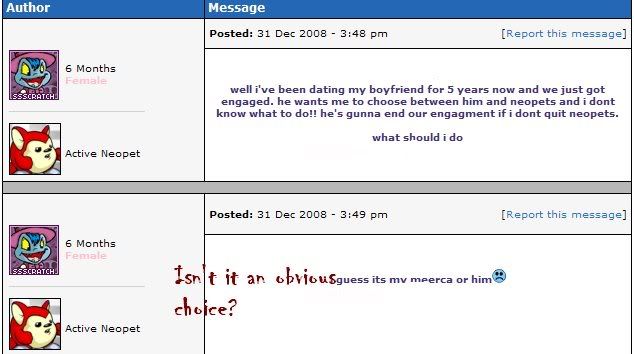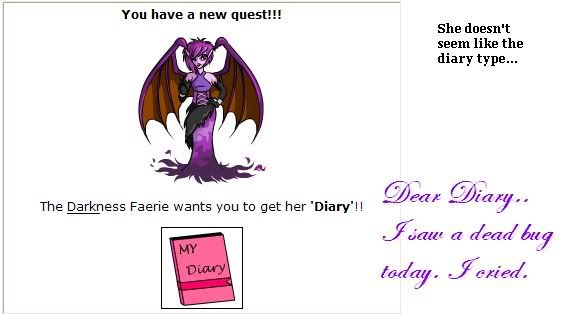 I love getting neomails. Feel free to neomail me about how much you hated this page, or how much you laughed at it. I want to improve. :) More screenies coming soon!
June 16,08-My first award and fanmail!
June 17, 08-EEEK! In honor of 100 views, I added 2 new screenies! July 7,2008:It's 10:30pm here,and today I gave out two awards,MADE my awards,and made 2 screenies.
Awards!
NOTE ABOUT FANMAIL: I probably will not post your fanmail unless it is funny, special, or has great sentimental value. (ex. My first fanmail,ect.) I've gotten a lot over the last few months. Thank you everyone who sent and my awesome screenie guild for helping out!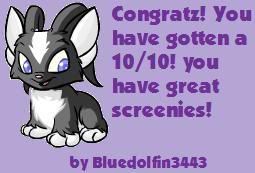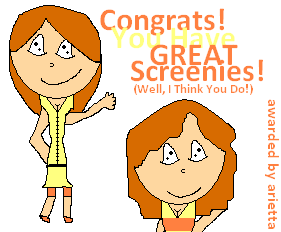 Thanks to everyone who gave me an award! My Awards!
I'll neomail you with one of my own personal awards if I like your screenies enough! I'll post the names of the people who've gotten the awards, so if someone has an award and they are NOT on the list,they have NOT earned it,and please contact me if that does happen!NOTE:If the words don't appear,please refresh the page.If you still cannot see the text on the pudding/jelly,contact me!Thanks puterdolls for the pudding!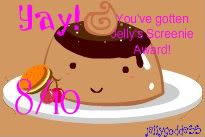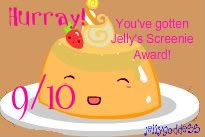 Kerryann22,good job!
afrospoon3,Unosilvah,great job!
My favorite pages