Extravaganza!
First off, I would like to welcome you to
Extravaganza
! My name is
Ryder
and I am the creator/owner/manager of Extravaganza. Extravaganza is Neopia's prime customization spotlight; what that means is that Extravaganza is/is going to be every Neopian's favorite
weekly
site to create a customization and compete against other users.
Extravaganza is a completely different spotlight than Neopet's Customization Spotlight. Extravaganza is more on the fantasy side and we like for everyone to have an equal opportunity to compete with other users. I say this because when competing in Extravaganza, it doesn't matter how much NeoCash or how many Neopoints you have, it doesn't matter how expensively your pets are painted, none of the material things matter here. All we ask is that you are creative, resourceful, and that you are able to stick to the specific spotlight!
Alright my Princes and Princesses, the time has come! Flip through the pages of this site to find out more on what Extravaganza has to offer. I can assure you, you will like what you see. Now, let the spotlights......... BEGIN.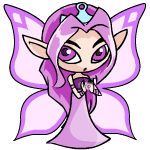 Any questions, comments or concerns can be sent to rowdy420.
Da Rules
Just like every spotlight on Neopets, this activity has rules. None of these rules are crazy out of the ordinary, so it shouldn't be hard to follow them. Any violations of these rules may result in disqualification in the week's spotlight, or in severe cases, termination from all future spotlights.

☆ Participants WILL NEVER have to virtually own any pets/items/etc. to take part in any particular spotlight. Extravaganza was made for all Neopians to have an equal opportunity to win and we wouldn't want anybody to have any advantages/disadvantages!

☆ You MUST MUST MUST stick to each week's spotlight. Regardless of the theme/item/pet/etc., you have to follow what the spotlight is calling for.

☆ You ABSOLUTELY MAY NOT tell others which entry is yours in order to get votes. This is considered cheating and if you are caught your entry will be disqualified.

☆ NO SORE LOSERS. Period. If you lose, get over it. Try harder next week; don't let one week bring you down, there's always tomorrow.

☆ No, you may not vote for yourself.

You may use the following websites (or any other you know of) to create your customization:
http://www.neopets.com/customise/?view=
http://wardrobe.jellyneo.net/hub/
Dress to Impress
Oh and one more thing: The magic word when submitting your customization is
Crown
. Trust me, this is a very important piece of information!
Round ELEVEN
SUBMITTING BEGINS:
Monday - August 5, 2013
SUBMITTING ENDS/VOTING BEGINS:
Friday - August 9, 2013 @ 12:00 AM
VOTING ENDS/NEW SPOTLIGHT:
Monday - August 11, 2013 @ 12:00 AM
Starstruck



Can you replicate your favorite celebrity/character?
Hey guys! Thanks for checking back in after Extravaganza's week off! I've gotten a lot of requests the past couple weeks regarding this specific type of spotlight. In my opinion, in order for a site to be great, you have to give the people what they want! So without further adieu, this week's spotlight is entirely celebrity/personality/T.V. show/movie/famous person/etc.-based! Woah that's a lot to take in! For this week's spotlight, entries have to create a look that resembles their favorite celebrity/actor(ess)/T.V. (or movie) character. All you have to do is pick your favorite person (or easiest to replicate), and create a customization that looks like your chosen person!
Requirement(s):
☆
Customizations
must
be based off a famous person/character.
☆
Customizations entered into this week's spotlight
must
be
correctly
named after their celebrity for web-searching purposes.
Example:
Elvira, Mistress of the Dark
If you have any questions please contact me @ rowdy420 - DO NOT SUBMIT HERE.
Submit
***Please submit all entries
to my side account: rowdy421!
Some things to know before submitting:
1.)
Your customization should be in a gif/jpg/png format already and on a petpage, I will
NOT
do this for you.
2.)
You are competing for a graphics prize and nothing else. All other prizes are against the rules.
3.)
Reading the rules is mandatory, if you haven't read the rules, trust me, I will know!
4.)
You will get generated replies, don't get angry if it isn't personalized.
5.)
YOU ONLY GET ONE ENTRY PER SPOTLIGHT. Sorry, if a participant gets to enter more than once, it creates an unbalanced playing field. We wouldn't want anyone to have any advantages/disadvantages!
The Application
Please fill out the submission form out and send it
here
. :)
ATTENTION: There is currently a 30 ENTRY LIMIT so submit your customizations fast, but make sure they're good enough to compete!
Good luck to all contestants!
The Hall of Fame
Welcome! This page was created to show all of the past winning customizations who have been inducted into the Hall of Fame. Congratulations to all of the winners who have made Extravaganza history!
Round 11 - Starstruck
WINNER: Minion from Despicable Me 2 by intoshade
All☆ Round 10 - Double Trouble
WINNER: febekat6
Romeo - O true apothecary
Juliet - O happy dagger
Round 9 - Pride
WINNER: Pride Parade Pier by febekat6
Round 8 - Edible Attire
WINNER: Strawberries time! by martia_elior
Round 7 - Calendar Couture
WINNER: Time to hit the Beach! by bummer932
Round 6 - Demons
WINNER: Entrance into Hollows by joy_alma
Round 5 - Fanatical
WINNER: Shenkuu flare by goneviral
Round 4 - CLOWNS?!
WINNER: Tomfoolery by mistletoe123324
Round 3 - Spring into Summer
WINNER: An loves a pretty sunset by berry02
Round 2 - Pick a Color, Any Color
WINNER: Silver Ice Queen by munewhisker
Round 1 - THE Invitation
WINNER: Ruby Roses, Gold Gala by lux_aeterna1234
Awards
Welcome winners! Here is where you can claim your prize. Feel free to browse and use anything your heart desires. Losers beware:
only winners are allowed to touch the awards!
ATTENTION: You absolutely may NOT use any of the winner graphics if you have not won a spotlight. If you know of someone who is wrongly using a prize, please contact me directly @ rowdy420.
WINNERS: You can choose whichever prize you want to use. If you win once, you may only use one prize at a time, if you win twice, you can use one or two at the same time, if you win three times, you can use one, two or three at the same time and so on.

Buttons
Faerieland
Underwater
Shenkuu
Trophies

Faerie - Red


Faerie - Orange


Faerie - Yellow


Faerie - Green


Faerie - Blue


Faerie - Purple


Faerie - Pink


Faerie - Gray


All-Star Trophy - Pink

MORE PRIZES TO COME.
Vote!
If this section is visible, that means it's time to vote! Browse through all of the wonderful entries and
neomail me
your favorite customization using the form below!
NOTE: The entry #/title refers to the customization below it.
Entry #1

Harry Potter


Entry #2

Katy Perry - California Gurls


Entry #3

Minion from Despicable Me 2


Entry #4

Cinderella


Entry #5

Katniss Everdeen, Girl on Fire


Entry #6

Jace Wayland the Shadowhunter


Entry #7

Dorothy (Wizard of Oz)


Entry #8

Smurfette


Entry #9

Marilyn Manson


Entry #10

Daenerys Targaryen, Khaleesi


Entry #11

Tinkerbell


Entry #12

Amanda Fancy Palmer


Entry #13

Hugh Hefner


Entry #14

Avatar the Last Airbender: Zuko in Ba Sing Se


Entry #15

~


Entry #16

~


Entry #17

~


Entry #18

~


Entry #19

~


Entry #20

~


Entry #21

~


Entry #22

~


Entry #23

~


Entry #24

~


Entry #25

~


Entry #26

~


Entry #27

~


Entry #28

~


Entry #29

~


Entry #30

~

Frequently Asked Questions
Do I need to own the pet/clothes/items/etc. I use in my customization?
YOU ABSOLUTELY DO NOT. This is a
fantasy
spotlight so you're allowed to use any customization generator (like Jellyneo's Customization Wardrobe) and submit customizations and pets that are not your own. That's what makes this so fun!
If I win an Extravaganza spotlight, am I allowed to submit another customization next week?
Yes, please do! The more submissions the better!
Can I submit a link to my JellyNeo Wardrobe/DTI customization?
PLEASE I BEG YOU, DO NOT. Your customization MUST MUST MUST be on a petpage and in an image format.
How do I make my customization into a picture and how do I put it onto a petpage?
This is what you do: 1.) View your customization. 2.) Press the PRINTSCREEN/SCREENSHOT button on your keyboard; this should copy your entire computer screen. 3.) Open an image editing program/software (such as photoshop or paint). 4.) Open up a new document and PASTE your customization onto it. 5.) SAVE your document as a gif/jpg/png file. 6.) Search the internet for an IMAGE HOSTING SITE. 7.) Upload your picture using that site. 8.) Copy the image URL and open up one of your pet's petpages. 9.) Go
HERE
and follow the directions for inserting pictures onto a petpage. 10.) Hit preview changes and then save! That's all there is to it. Yes, it's 10 steps, but they're extremely easy to master and once you get the hang of it, it can take about 2 minutes.
How many votes did my entry get?
Sorry, but information regarding votes will not be shared with anyone (not even to winners). :( I don't see any profit from knowing how many votes you got.
What is an All-Star round?
All-Star rounds occur every 10th spotlight. What that means is spotlight numbers 10, 20, 30, 40, 50, etc. will all be All-Star rounds. During an All-Star round, only the past 9 winners are allowed to enter. So if we're currently on round 10, that means only the winners from rounds 1-9 are allowed to enter their customizations. These spotlights are often very difficult and call upon users to dedicate a little more time and effort into their submissions.
Can I submit two customizations?
No I'm sorry, but you can't. :( Adding two customizations to a spotlight unbalances the game and would increase your chance of winning and decrease others, making it an unfair spotlight. Sorry!
Why do you only use draiks as your example pet's?
Because Draiks are my favorite Neopets. *-*
I didn't enter in this week's spotlight! Am I still allowed to vote?
Yes of course! Every Neopian may vote for their favorite customization
once
per week!
Possible Upcoming Spotlights
Hey guys. This page is mostly for my use, it's just a page for me to write down lots of thoughts for future spotlights! If you like one of these ideas and would like it become a real spotlight, or if you have any more ideas for me to add to this page, please contact me
here
!

Warriors

Maraquan Themed

On the Job
Sitely
Advertize
Here is where you can pick up a cute button that you can put anywhere to link back to Extravaganza.
Lulu in Shenkuu
Pink Cake
Golden
Beach Night
Floret - Blue
Affiliates
Extravaganza is always seeking new affiliates! Please contact me
here
if you're interested!
Listed At / Rate Me?
Please rate Extravaganza at the following sites!
Counter
Counter Started:
8/4/13
Thanks to Jenna (calcyt) and Cody (dibbed) for some coding help!
Yet ANOTHER Week Off. :(
Hello to all my Extravaganza fans. I'm so sorry to say that I have to take yet another week off from Extravaganza due to the fact that I'm opening a brand new customization guild with my friend. If you want more information, feel free to neomail me @
rowdy420
or check out our website
here
(it's still under construction).
On a happier note; last week's Extravaganza spotlight was my absolute favorite! You all did such an amazing job recreating those famous individuals and I couldn't be happier! Great job everyone! And congratulations to intoshade for winning the spotlight with her adorable Despicable Me Minion!
Thank you!
Congratulations! You are the winner of Extravaganza's Spotlight #_! You have been inducted into Extravaganza's Hall of Fame and you may now pick up your prize. Be sure to check in this week and submit another great customization! :) ~Ryder @ /~Jaley