Welcome to my abode, mortals. I am Ivyllinn, the kitsune lupe. You may see me slinking about in the BC or on my family member's petpages, but I am truly here to introduce myself, to give you the real story. Those other pets may play me off as being such a trickster, but I am really sweet. I must admit, there have been a few times that I have cast disfavor on others. They really did deserve it, I promise!

Most days I can be found here in my home deep in Shenkuu. I express myself artisticly in the form of wall paintings and tapestries. Who wouldn't want to be surrounded by such beauty?

I hope to some day be able to sell some of my wall paintings. Be sure to check back here in the next month or two. I'm sure you will find something lovely for your petpage and lookup backgrounds ;).
Ivyllinn, from an outside view
Ivy is a bit of a hermit. She stays mostly up in the shenkuu woods hiding out in her thin walled house. She has a habit of playing tricks on poor mortals. They often involve her turning them into pigs or pigeons. Her tongue is sweet, but her temper is wicked. Nearly everone she turns back to their original form. The ones who she found distasteful are not as fortunate.
Ivy is now several hundred years old, but never mention it to the old kitsune. She is especially sore about her age even though she doesn't gather lines on her face like most pets. She is not a true immortal. She, like other kitsunes, is blessed with an exceptionally long life. Her kitsune value.magic is very developed, but not as powerful as many kitsunes. She prides herself much more her clever mind than her powerful magics.
Many of her victems are presented with a riddle or other kind of puzzle. Ivy promises to reward them for a correct answer or be punished for a wrong one. Knowing Ivy, many pets have been punished for right answers if she felt like it in any way.
She rewards those she finds. favorable with small gifts usually made of jade and gold. Word has it she has close contact with a gold smith up in the shenkuu mountains named Taember. Ivy brings the lovely draik gold ore and raw jade to make her arts. Taember is well known for her beautiful artistry. She keeps herself quite exclusive, so the items Ivy hold are of great value.
She also sells her magic in the form of potions or wards. She has no true desire for money, though it may seem like it. She uses her wealth to aquire more art. Her home is flooded with tapestries and potery from famous neopians.
Many forms
As a Kitsune, Ivy has the ability to take several forms. She has even managed to merge her tails so as to apear as a mere silver-fox. This is especially helpful to sneak up on unsuspecting victems. She also often changes herself into the form of an attractive human female. She love disguises and will often utilize them to trick people multiple times.
Art of me
drag into the address bar or tabs to see full version.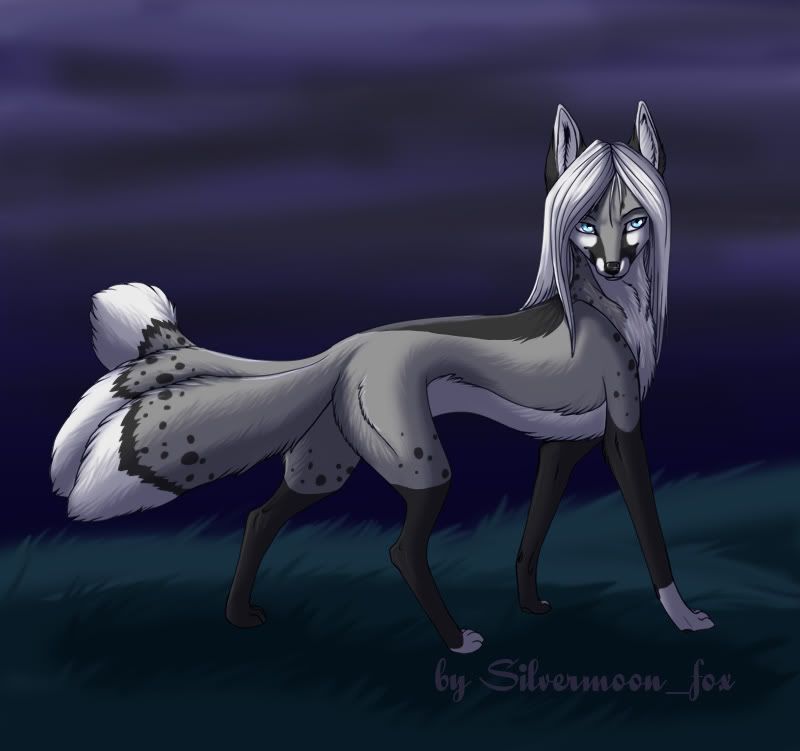 Links