Last Updated 1/9: Updated some more pet goals today pet goals (painted Milla Faerie and found Ritzok a petpet). New addition to the family: Distortions, my first real English-word pet. I have so many plans for her! Hooray, I was accepted into Covert!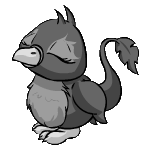 Hello and good day, visitor! I am Sir Doctor Danny and it appears as though you have found your way to my humble "about me" section. I sense that you are interested in learning more about this doctor, so let us begin.
On Neopets:
On Neopets, I go by many nicknames. Doctor, Doctor Danny, Danny, Fanny, and Hades are just a few of them. I often give medical advice to those in medical dilemmas, and have a strong affinity for roleplaying. I have been dedicated to several guilds in the past, and have build a strong, lasting family of friends through my experiences with them.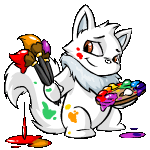 My time on Neopets is dedicated to my constant hunger for expanding my neopets family with individual personalities and stories. I take great interest in inventing unique backgrounds for each of my pets. When I am not focusing on pet-related goals, I spend my time casually working towards avatar and competition goals.
I am quite the approachable individual and I tend to avoid any drama between friends by acting mature and thoughtful in troubling situations. Furthermore, I hold an affinity to art, and even run an
art-request site
.
I have been on neopets for quite awhile--almost eight years! My main account is the one I began playing with, and only recently did I decide to create side accounts. I'll admit, I'm not perfect, and I have been warned a couple (namely two to three) times, and even frozen twice by TNT, though the reasons were indeed my risking the filters. I have learned to be much more careful since, and am glad that my original account has survived for so long.
Off Neopets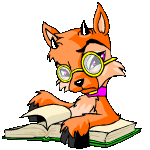 As non-existent as my real life may appear, I do indeed have a purpose outside of neopets. (What?!) I am a high school student in California, and am attending my third year this year. I have selected, among my courses, AP English and AP U.S. History, so, long story short, I am being crushed by finals and homework. Hallelujah!
I have a passion for performing arts, and enjoy singing and taking part in productions, like plays and musical. I have also been playing the violin for nine to ten years. Although I am very found of these pass-times, I hesitate on the decision of making a living off of them. Show business might as well be the most competitive and difficult-to-succeed-in career out there.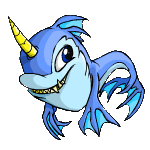 I can speak both German and French fluently, German being my first language. What I find odd, however, is that I find it easier to speak in English and French than in German. I lived in the German countryside for three years during my glory days. (When I was a toddler, without another care in the world!)
I own four cockatiels, or miniature cockatoos, though I hope to one day, after I make it out of college alive, own my own pets. My dreams include a turtle named Frollie, a cat named Simba, and dog named Sparta, a unicorn named Manwell, and a dolphin named Johnston.
I advise you flip through all of the other sections to learn a little more about Danny and her goals and ambitions.