NAVIGATION
Homepage
About Me
Neofriends
Wishlists
Wistful
My Pets
Avatars
Studio
Sitely
UPDATES BOX
08/10/14 - 6:01 NST - Updated my stamp page and my studio. I'll be able to work on this site more once I return from vacation next week. c:

07/02/14 - 5:35 NST - Haven't made too much progress here but I have updated my stamp cabinet!

06/17/14 - 3:14 NST - My portfolio is, for the most part, complete. All that's left is it submit it (and my stamp page) to the Member Page.
Danny's Under Construction Portfolio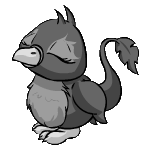 Hello and good day, visitor! I am Sir Doctor Danny and it appears as though you have found your way to my humble "about me" section. I sense that you are interested in learning more about this doctor, so let us begin.
ABOUT ME
Your name: Danny
Birthday: October 23
Your timezone: NST +0
Country: United States
Strengths: Friendly, loyal, dedicated to whatever I put my mind to
Weakness Chocolate, easily nervous, worrywart, lack of confidence
Likes: Performing on stage, singing, theater, sketching, running, Tom Hiddleston, orcas
Dislikes: Narcissists, big egos, bad movies, vanilla ice cream
Interesting facts about you: I can speak three languages: French, German, and English, I recently graduated from high school, I used to run an art site on Neopets
Describe yourself: I'm one of those people who will readily give you medical/regular advise about situations, even if I have no prior experience with said situation. I consider myself very approachable, and hardly shy in normal conversations. I follow a string of TV shows, including (but not limited to): Supernatural, New Girl, Once Upon a Time, Doctor Who, Sherlock, Hannibal, and several Korean Dramas.
What do you love about Wistful? The fact that the guild is so active all the time and strives to involve everyone in the many activities it offers.
When did you join the guild? Thursday June 12, 2014
IN-DEPTH BIOGRAPHY
On Neopets:
On Neopets, I go by many nicknames. Doctor, Doctor Danny, Danny, Fanny, and Hades are just a few of them. I often give medical advice to those in medical dilemmas, and have a strong affinity for roleplaying. I have been dedicated to several guilds in the past, and have build a strong, lasting family of friends through my experiences with them.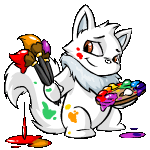 My time on Neopets is dedicated to my constant hunger for expanding my neopets family with individual personalities and stories. I take great interest in inventing unique backgrounds for each of my pets. When I am not focusing on pet-related goals, I spend my time casually working towards avatar and competition goals.
I am quite the approachable individual and I tend to avoid any drama between friends by acting mature and thoughtful in troubling situations. Furthermore, I hold an affinity to art, and even ran an
art-request site
for a few years before I closed it to deal with other priorities.
I have been on neopets for quite awhile—nearly
nine years
! My main account is the one I began playing with, and only recently did I decide to create side accounts. I'll admit, I'm not perfect, and I have been warned a couple (namely two to three) times, and even frozen twice by TNT, though the reasons were indeed my risking the filters. I have learned to be much more careful since, and am glad that my original account has survived for so long.
Off Neopets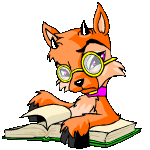 As non-existent as my real life may appear, I do indeed have a purpose outside of neopets. (What?!) I was a high school student in California and recently graduated. Soon, I will be attending a university that I adore. I'm taking a double major in French and Music, as these are two subject I think myself to be relatively decent at.
I have a passion for performing arts, and enjoy singing and taking part in productions, like plays and musical. I have also been playing the violin for ten years now. I am very found of these pass-times, and would love to hopefully pursue performing arts later in life, as I find them so much fun to do.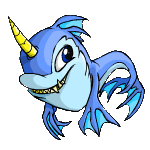 I can speak both German and French fluently, German being my first language. What I find odd, however, is that I find it easier to speak in English and French than in German. I lived in the German countryside for three years during my glory days. (When I was a toddler, without another care in the world.)
I own four cockatiels, or miniature cockatoos, though I hope to one day, after I make it out of college alive, own my own pets. My dreams include a turtle named Frollie, a cat named Simba, and dog named Sparta, a unicorn named Manwell, and a dolphin named Johnston (okay, this is getting absurd.) I am a passionate advocate against orcas and other ocean mammals to be kept in captivity. In fact, orcas are my favorite animal ever.
MY WONDERFUL NEOFRIENDS
| | |
| --- | --- |
| | Charlie - You are definitely a best friend of mine on and off neopets, and I'm so glad I got to know you two+ years ago. We have such similar interests, I mean, remember when we fangirled over Frozen/Sherlock/Doctor Who together? Good times, I definitely don't see us drifting apart any time soon, and why should we, we're like, we have like, a power friendship thing going on ♥ |
| | Cynite - Father Frollo!!! Wow, you are essentially the person who really got me into role playing, good gosh I had a ball in every roleplay/other endeavor we ever organized. I still have nostalgia about Seven and Nine and good 'ol Hans. You are too cool, and also a very scary father |
| | Syd - Eh yo mother gothel/syd the squid, you are awesomely cool like good grief and i just love your writing style i had such a blast hanging out with you in ain drauma (this is sounding like a yearbook signature) we have amazing memories of cats, pajama sams, and horses. stay awesome because ily B) |
| | Raven - raven! i would definitely count you as one of my best friends, whether it be spending hours over a dream house or acting like idiots co-owning ain drauma was amazing i mean i am so jealous of your gorgeous photo editing and coding abilities i think we definitely have to talk to each other more because we need to cry more over supernatural |
| | Never i adore you and your love of scotland you definitely brought out my own appreciation for that country, furthermore i'm glad you love doctor who as much as i do, you are a wonderful person and so sweet and nice and i'm so glad we're friends :D |
Wishlists
Coming soon!
Neopoint Wishlist
Neocash Wishlist
WISTFUL

Wistful is an established, private and
chat-based
guild that aims to provide you with a
tight-knit family
of friends and a
drama-free
environment. We have a very cheery atmosphere that will guarantee you peace, relaxation, and contentment. You may find us saying this multiple times, but we want you to know that this guild was entirely made for you, so you can have fun, make friends and have a good time with us! (The
Wistful Webbie
)
WISTFUL'S STAMPS CABINET (47)
Guild Related
Submissions
Guild Activites
Guild Pages
Recruiting
Guild Requests
Miscellaneous
Account Improvement
MY PETS
Weinachtsstern|

A young Xweetok from the Virtupet Space Station trained to join the Resitstance in the espionage field chooses a different path. Fascinated with ancient history and determined to undermine her overbearing father and brother, she transfers from the Virtupets Academy of Engineering to Coltzan University in Sahkmet. Now, she's been given the task as Archaeologist Supervisor for her team of diggers currently uncovering the secrets in the Temple of the Moon on the outskirts of Qasala.

Plans| paint desert☐ complete description☐ complete petpage☐ win in BC☐ remake customization☐

Customization|

Mandrogore|

Lady Amanda-Mandrogore Mulhaire spend a large portion of her childhood and adolescence away from her wealthy family in Neovia. She pursued a brief career in modeling in the high clouds of Faerieland under the alias Mandie before moving to Pet Central to study literature and history. After graduating, the young Ixi returned to Neovia only to discover that her family had vanished.

In the absence of her family, Amanda inherited a fortune, as well as the Mulhaire Estate (also known as The Neovian Manor). By then, Neovia had begun repopulating itself, and Amanda, living alone in her manor, rose up to being as powerful and influential as the Mulhaire legacy once was.

Plans| repaint white☐ remake customization☐ complete petpage☐ win in BC☐

Customization|

Istadie| Istadie was a greedy, egoistic, and manipulative captain, whose selfishness and passion led to his impending doom. Long ago, even before King Coltzan ruled over Sahkmet, existed the terror-striking legend of Istadie, the pirate. It was said that he would slither into people's houses whilst they slept, and pillage their homes of everything-and anything-valuable. What terrorized the people, however, was the legend saying that he would also take what one can never take from a person--their faith and soul. After pillaging a neopian of their valuables, the hissi would leave them; cold, and pallid. It was said that Istadie worked for a greater, darker entity. He fed it the faith and soul of the neopians he plundered, allowing the evil entity to grow stronger, and more powerful. One day, Istadie came to the entity without a meal. Ravenous and filled with fury, the entity grabbed Istadie, and ate his own faith and soul, leaving the pirate a pale ghost.

Plans| further develop character☐ complete pet lookup☐



Cocopelie|

Cocopelie is the mysterious nymph that resides in the forests surrounding Faerieland. She was raised by the earth faeries when they found her wondering the woods alone shortly after Faerieland's crashing on Neopia. Cocopelie prefers to hide, and blends in quite well with the tree. She takes care of the creatures in the woods, and sometimes, if you listen, you might hear her humming a soft lullaby.

Plans| remake description☐ shape out character☐ draw art☐ complete lookup☐

Customization|

Iskeen|

Iskeen is, perhaps, the truest Mystery Islander at heart. A local to the tropical paradise, the young Ixi enjoys indulging herself in every risky athletic prowess she can get access to. Iskeen particularly enjoys surfing, swimming, reef exploration, zip-lining, hand gliding, and even snowboarding at the top of Mt. Techo during the winter seasons.

Despite her inability to cook a descent meal, Iskeen hopes to one day become a great island chef. In the meantime however, she must content herself with working as a waitress at the popular island restaurant,

Poppi's Grill

. When she isn't working there, and when the waves at the beach aren't powerful enough to allow surfing, the Ixi will dive below the warm surface of the ocean and collect seashells of every color and size.

At the moment, Iskeen resides in a little bungalow at the western portion of the island with housemate and best friend,

Orlitz

. Although Iskeen enjoys spending time with this Cloud Cybunny, she truly dislikes being pulled into her friend's daring escapades.

Plans| complete pet lookup☐ start up petpage☐ draw more art☐ enter in BC☐ transfer to main☐

Customization|

Maggiesun|

Armed only with her ears and a dusty white baby grand piano, Maggie was destined for great musical ability. At a young age, the Usul was already eager to study every piece of music and theory she could get her hands on. Despite others finding her taste in music odd, Maggie continued to prefer Mozart and Beethoven over more popular musical genres.

While her friends danced to pop stars such as Katie Pteri, Maggie busied herself with concentrating on the most complex and intrinsic pieces of orchestrated songs she could find. She quickly learned to master piano along with many other instruments.

During her stay at UNC, the young Usul has acquired two new best friends: bread, a Chocolate Aisha with whom she shares a dorm room and coffee shop shifts with, and of course, Woolber a bookworm of a Gnorbu who unfortunately does not share her admiration.

Plans| draw art☐ roleplay☐ complete customization☐

Customization|

Millanaise|

Millanaise (inspired from the Tintin opera singer-La Castafiore) is successful and well known singer in Neopia. Not only as she made over ten different records filled with original music, she is famous opera singer, who has played various lead rolls in recent musical and operatic productions.

Plans| establish character more☐ draw art☐ enter in BC☐ start petpage☐

Customization|

Orlitz|

Anyone who watches Neovision, or has merely glimpsed at a TV set, knows about this particular field reporter. Orlitz is the name of the Scottish-accented, microphone wielding, trench coat trending Cybunny who has covered dozens upon dozens of world events in front of the camera, ranging from covering the Altador Cup to stopping the notorious petpet smugglers in Mystery Island.

But who is the mysterious Cloud Cybunny behind the bright smile and pretty eyes? How did she become so dramatically successful? Only Orlitz knows the answer, and she has gracefully agreed to give us the exclusive coverage on her origins and history...

Plans| improve customization☐ finish pet page☐ write more NT stories☐ win in BC☐

Customization|

Tranenmond|

Like his sister, Winnie, Tranenmond is a special agent trained in the field of espionage. Mond is known for his reckless behavior and dangerous, risky choices, but what would you expect from a xweetok who's only been taught to live dangerously? He spies for individual, paying customers, often working as a double, or even triple, agent.

Plans| improve customization☐ improve character☐ make art☐ paint shadow☐

Customization|

Jenyny|

Jen is a food critic, and a nasty one at that.

Plans| write NT articles featuring jenyny☐ paint shadow☐ improve customization☐ make pet lookup☐

Customization

Ritzok|

A tinkerer who owns a clock shop

Plans| currently none

Customization|

Suzete|

An old friend of Weinachtsstern, but a dedicated spy and agent who remained in Virtupets, working for the Resistance. She is determined to take Winnie back to her old post.

Plans| make into silver acara☐ create pet lookup☐ create character☐ start petpage☐ customize☐

Customization
AVATARS I STILL NEED (incomplete)
| | | |
| --- | --- | --- |
| GAMES | ITEMS | RANDOM |
| BATTLEDOME | SEASONAL | PETS/PETPETS |
| | |
| --- | --- |
| CURRENTLY WORKING ON | MOST WANTED |
My avatar checklist was last updated on
06/11/14
*under construction!*
Request/art trade? Neomail me!
Most recent images are first; drag into url bar to view full size
This page only displays neopets art!
LINK BACK BUTTONS
| | | | | | | | |
| --- | --- | --- | --- | --- | --- | --- | --- |
| (textarea class="button") (/textarea) | (textarea class="button") (/textarea) | (textarea class="button") (/textarea) | (textarea class="button") (/textarea) | (textarea class="button") (/textarea) | (textarea class="button") (/textarea) | (textarea class="button") (/textarea) | (textarea class="button") (/textarea) |
| (textarea class="button") (/textarea) | (textarea class="button") (/textarea) | (textarea class="button") (/textarea) | (textarea class="button") (/textarea) | (textarea class="button") (/textarea) | (textarea class="button") (/textarea) | (textarea class="button") (/textarea) | (textarea class="button") (/textarea) |
Make sure to change the textarea sheets. Change the ( ) for angle brackets.