I am the light, the golden angel.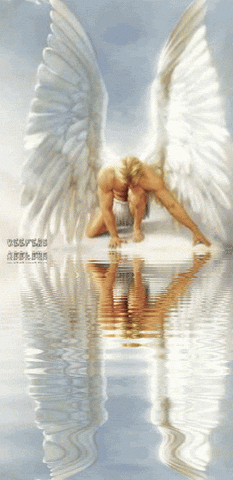 Intro
A second thing: No one made me make this application, or implied that I should. I created this application for DarlingTim because I wanted to. The top left corner also has a disclaimer
Hello there, I go by Lonely on neo. I've been an off and on player since I was a kid. When I was younger I wasn't great at making neopoints so it is pretty exciting to finally be able to get a lot of the goals I used to dream of. I've had other nicknames in the past years, but now I mainly go by Lonely; some say it is a sad nickname but I took to it easily. I'm far from sad so if the alias I've chosen is too.. well lonely for you, feel free to call me Lolo.
I decided to make this application for DarlingTim, your unconverted faerie kougra because I recently traded for the last converted pet I wanted. Which was a robot ogrin. So, the final remaining pets I want are unconverteds. One of those is an unconverted faerie kougra. I played on this site as a child long before the conversion, so I was quite sad when I returned post conversion. I used to be a massive kougra and lupe fan, but I'v never been attached to the new art for them. I just can't imagine my lovely kitty/wolf characters in clothes or in their new poses.
I recently had a converted faerie kougra and it just didn't feel right for the character I wanted. This is why I am applying for your unconverted faerie kougra, DarlingTim. I have nicknames in mind already, I kind of want to refer to him as Darl simply because in my story he is already the darling or chosen/favorite son so going by Darl hides the fact he is clearly the favorite.
About Me (Lonely)
As much as I've already said about myself I feel that is not enough to get to know me as an applicant. I'm a senior in college who is about to graduate with an english major. I'd really like to go into the law field as a contract lawyer, but I'm someone who usually goes with the wind so let's just see where it takes me. I love writing and drawing which is why I've linked my newish art page on the right hand side as well as my portfolio which has a lot about me. I have a lot of writing plans for my pets and I enjoy creating their characters. I haven't written as much as I want to because I recently revamped the world for my stories and some of my story plans. My portfolio is the most up to date with my character summaries. Most of their stories are already planned out on notes in my laptop/on sticky notes/in my phone. I just need the time and sufficiently working laptop to create and format the pages with stories how I want.
I recently spilled water over the keys of my regular/recent macbook. Instead of taking said laptop to apple I took it to another store where it took them three weeks to fix it then once I got it back it broke again, so my plans to fix up my account/page coding has not come to fruition as soon as I wanted it to. I'm currently using an older laptop and hoping mine gets fixed soon. I apologize for any typos ahead of time.
Conclusion of the Beginning
I'm applying for DarlingTim specifically because my character is an ancient angel who appears throughout a handful of my stories. Darl is the son of one of the great angels. I want him to be unconverted because he is so powerful and magical that I want his appearance on the site to reflect his character concept
Welcome To My World
The light shines in the darkness,
and the darkness can never extinguish it.
~John 1:5 (NLT)
Please, allow you me to take you on an adventure, through a world the likes of which this galaxy does not know. A world where anything is possible, and nearly every myth or rumor holds an ounce of truth. A world filled with wonder and excitement, as well as tragedy and sorrow. This is my planet of cubeular, where DarlingTim would reside along with my other characters.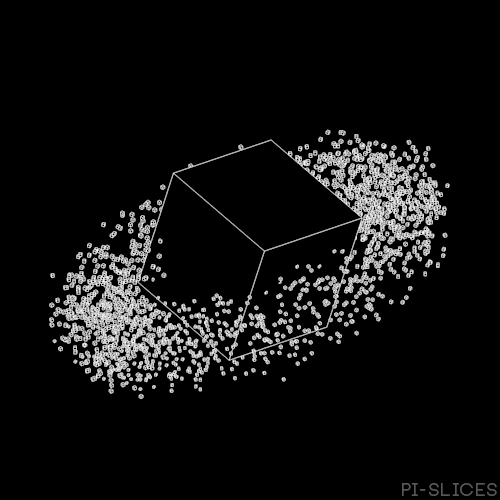 My character for DarlingTim would live in the Angelic Realm on my planet, Cubeular. Cubeular is a massive planet suspended in space, what makes it so different from other celestial bodies in all of the galaxies is that my world is cube-shaped. Each separate face of this planet houses a different realm, and each of these realms are unique from each other. The Realm of Lyfeland is a realm of exploration where there is little magic, it is quite similar to Earth itself between the 1500s and the 1700s. The second ream beside Lyfeland is The Realm of Humanity which is identical to modern day Earth with only the North and South American Continents, as well as some islands. The next realm beside that of Humanity, is The Realm of Chaos which is a land of utter destruction at all times. This land is often used as a prison for beings whose magic is too powerful for any other realm. The final vertical facing realm of Cubeular is Lonelandia, a land full of magic, made up majorly by one large continent with several islands. My portfolio has the best current descriptions of my world of Cubeular, while my world page has images. Both are linked on the right hand side if you want to look at them
Art By Carlos S.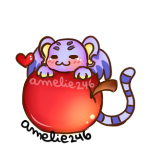 Darling Tim was born into a powerful family of angels residing in the angelic realm on the planet Cubeular. A few years after he was born, his younger brother came into the world. The moment he saw the younger angelic child he knew he loved him. Darl is incredibly pure of heart so he is obviously someone who would place his younger sibling above himself.
The two brothers grew up close, the younger always admired Darl, the elder. Yet once they reached a certain age their differences became obvious. Darl's heart was almost too large for his own existence. He cared for every living being, while the younger sibling seemed to care for life much less. The duo share a lot of good youthful times together flying through their Angelic realm, with few worries.
As the two age and their differences become more prevalent it is apparent that the two share angelic heritage through their mother, but not the same father. Once angels reach the age of sixteen they start to age much more slowly. But, once Darl hits this age he begins to notice that his younger brother is not aging as he is. It seems his dear younger sibling is aging faster than he is. The differences between the two siblings angers their father, because the only being that grows faster with age is a demon. And, demons are despised within the angelic realm.
While Darl is in his classes to learn how to keep order within their world, his father confronts the boys mother. When Darl returns from his schooling as a full fledged angel he is surprised that his brother is not the first to greet him. Darl's father is the head of the angelic board and once he discovered that Darl's younger brother was not his own he'd banished him from the angelic realm.
Upon discovering that his beloved younger brother had been stripped of his wings and any inheritance he could've claimed, Darl becomes enraged with his father and their strict society. It wasn't his brother's fault that their mother had done what she did, that Darl's younger brother's father wasn't an angel and was in fact a powerful demon. Darl believes that he can save his brother's soul, that the child he grew up with is still as pure as his own hopeful heart. But, once he manages to flee from the angelic council and descend from their realm into the land of Lonelandia he begins to realize he might be mistaken.
Lonelandia was once the most magical and pure/peaceful realm in all of Cubeular. As Darl arrives he realizes that the realm is slowly being covered in evil magics and darkness. After a few weeks of roaming hopelessly around the realm in search of his brother he meets a gorgeous young man, whose pure soul he can see radiating around him. The man with a powerful soul introduces himself as Herbadasher. Darl instantly befriends the man, because the two share such pure idealistic ideals. Shortly after meeting Herb, short for Herbadasher, Darl meets Herb's best friend. This man is known as Gumblix, he is sour, quiet, bitter, and immensely magical. Darl finds himself constantly arguing with Gumblix. Although, he struggles to get along with Gumblix Darl joins up with the duo. Darl is convinced by Herb's pure soul and his idealistic ideas. He wants to purify the realm of all evil and darkness, which is Herb's main goal.
While Darl is helping Herb unify the realm of Lonelandia against evil he learns that the source of the darkness is his own brother...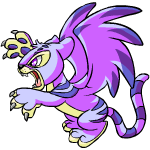 Dislikes:
anger
hate
darkness
evil
corruption
Chaos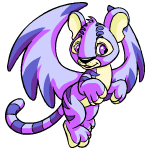 Likes:
light
goodness
purity
honor
order
his brother
Herbadasher
Here's some more Information.
Layouts / Future Stuff
Okay, so I believe I've said most of what I can. Admittedly most of my pages are in the process of being updated. They would've been updated by now, but the laptop issues are quite vexing. If I were chosen to adopt DarlingTim I would update this petpage to be more like /~Herbadasher which is a character page I was actively working on before my laptop broke. I also have their page description ideas they will look a lot like Intriguer, Gumblix, Herbadasher, or HorasxDeyspring if you look them up in the search bar their pet descriptions are pretty close to how I want all my pets to look. I also do a lot of customizing and NC trading to get my pets the outfits that I see their characters with. I haven't placed DarlingTim's outfit on this page yet, but I will try to add it tomorrow or I could mail it to you if you are interested in seeing it and get this far in my application
I planned on doing more for this application because I love DarlingTim so much, but the laptop issues have been a huge setback.
Customization
Sitely
link back?

css © Element, edited by lyfeofthelonely.
Placeholders and bullets from Bedazzled. Background from Mariposa.
NEOPETS, characters, logos, names and all related indicia are trademarks of Neopets, Inc., © 1999-2018.