Goal-Counters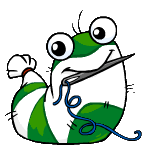 ---
Hi! This is Kojiou on one of my spare accounts. ^^ These here are counters for goals you have, such as for me a Plushie Paint Brush, and maybe for someone else a Blue Draik Egg! I am currently not taking requests, so I'm sorry if your specific goal is not up here. :3 I only make Neopets goal-counters, so don't ask about other sites, please. Also, please don't remove my link when using these.

All counter backgrounds are transparent. =)

Help me complete my Lutari Talisman? =)


---
|-|requests|-|

Requests-
open/demi-open/closed

I really don't make these anymore, I've stopped logging in here and all, so really I don't care if you make your own or not...


---
|-|how these work|-|

Now, in case you're a bit confused, I'll explain. These go in percentages by ten (10%, 20%, etc.), I don't go by the cost, because the cost tends to fluctuate on many items, it's up to you to determine when you're at the different percentages.

For changing your prgoress, you'll need to have a SMALL knowledge of how URLs work and such. In your coding will be a part that looks like this (parts WILL vary): plushie_counter_20.gif, change the number to whatever percentages you want, '0'-'10'-'20'-'30'-'40'-'50'-'60'-'70'-'80'-'90', and for the final one, the number will be replaced by 'done'. If you have any questions please neomail me at my main account! :3


---
|-|categories|-|

Go ahead, click them and see where-in-Wonderland you go!

[General Items]
[Paint Brushes]
[Pet Items]
[Pets]
[Petpets]
[Avatars]
[Galleries/Collections]

---
|-|affiliates|-|


dreamygraphics.6x.to
Riku's Graphics

---
|-|general items|-|

For all those simple items (and some not so simple) who just don't have a category to call home. :3 Well, they've banded together and are now at the top of the list!




Fish Negg
(Remember to change your number as needed)





H4000 Helmet
(Remember to change your number as needed)





Baby Uni Plushie
(Remember to change your number as needed)





Secret Laboratory Map/Lab Ray
(Remember to change your number as needed)




Everlasting Apple
(Remember to change your number as needed)



---
|-|paint brushes|-|

Find just about any counter for a paint brush in the category, from the winged Faerie to the creepy eyed Halloween! These deserve their own section as they are probably the most saved for out of any items! ^-^;




Plushie Paint Brush
(Remember to change your number as needed)




Royal Paint Brush
(Remember to change your number as needed)




Halloween Paint Brush
(Remember to change your number as needed)





Pirate Paint Brush
(Remember to change your number as needed)




Baby Paint Brush
(Remember to change your number as needed)




Plushie Paint Brush
(Remember to change your number as needed)




Disco Paint Brush
(Remember to change your number as needed)





Faerie Paint Brush
(Remember to change your number as needed)




Grey Paint Brush
(Remember to change your number as needed)




Spotted Paint Brush
(Remember to change your number as needed)





Brown Paint Brush
(Remember to change your number as needed)




Lost Desert Paint Brush
(Remember to change your number as needed)





Maraquan Paint Brush
(Remember to change your number as needed)





Pink Paint Brush
(Remember to change your number as needed)




Starry Paint Brush
(Remember to change your number as needed)




Darigan Paint Brush
(Remember to change your number as needed)





Shadow Paint Brush
(Remember to change your number as needed)





Checkered Paint Brush
(Remember to change your number as needed)





Biscuit Paint Brush
(Remember to change your number as needed)




Fire Paint Brush
(Remember to change your number as needed)





Tyrannian Paint Brush
(Remember to change your number as needed)




White Paint Brush
(Remember to change your number as needed)





Speckled Paint Brush
(Remember to change your number as needed)





Royal Paint Brush
(Remember to change your number as needed)




Purple Paint Brush
(Remember to change your number as needed)





Orange Paint Brush
(Remember to change your number as needed)





Ghost Paint Brush
(Remember to change your number as needed)





Skunk Paint Brush
(Remember to change your number as needed)





Christmas Paint Brush
(Remember to change your number as needed)





Snow Paint Brush
(Remember to change your number as needed)





Rainbow Paint Brush
(Remember to change your number as needed)



---
|-|pet items|-|

Ah, yes, those items that give us the pet of our dreams, well, here's a semi-small collection of them! :3 If the exact one you want is not up here, please find a substitute item. ^-^




Krawk Trans
(Remember to change your number as needed)




Cybunny Trans
(Remember to change your number as needed)





Lupe Trans
(Remember to change your number as needed)





Gnorbu Trans
(Remember to change your number as needed)





Draik Trans
(Remember to change your number as needed)





Gelert Trans
(Remember to change your number as needed)





Kiko Trans
(Remember to change your number as needed)




Blue Draik Egg
(Remember to change your number as needed)





Red Draik Egg
(Remember to change your number as needed)




Yellow Draik Egg
(Remember to change your number as needed)





Green Draik Egg
(Remember to change your number as needed)





Darigan Draik Egg
(Remember to change your number as needed)





Yellow Draik Morphing Potion
(Remember to change your number as needed)





Krawk Trans + Grey Zafara Morphing Potion
(Remember to change your number as needed)




Plushie Cybunny Morphing Potion
(Remember to change your number as needed)





Hissi Trans
(Remember to change your number as needed)



---
|-|pets|-|

I am no longer making these, sorry. =(



Plushie Draik
(Remember to change your number as needed)





Cloud Cybunny
(Remember to change your number as needed)




Green Krawk
(Remember to change your number as needed)





Baby Jubjub
(Remember to change your number as needed)





Baby Xweetok
(Remember to change your number as needed)





Baby Kougra
(Remember to change your number as needed)




Pirate Poogle
(Remember to change your number as needed)





Pea Chia
(Remember to change your number as needed)





Coco Jubjub
(Remember to change your number as needed)



---
|-|petpets|-|

Yes, we all know I couldn't forget the little petpets. :3 I try to include the more popular (aka expensive) petpets in these counters, but don't be surprised to see a completely random one here!! ^-^



Meowclops
(Remember to change your number as needed)




Kadoatie
(Remember to change your number as needed)





Juma
(Remember to change your number as needed)





Ukali
(Remember to change your number as needed)





Gruslen
(Remember to change your number as needed)




Kazeriu
(Remember to change your number as needed)





Delfin
(Remember to change your number as needed)





Green Geb
(Remember to change your number as needed)



---
|-|avatars|-|

Haha, due to popular demand I'm now making these without requests. :3 However, there's no chance I'll get every single avatar into a counter, and there are some that just don't work for counters, so sorry if your's isn't up here. If the item for an avatar qualifies for another category (such as the Meowclops) it will be in that category, sorry, you may have to do a bit of searching. =(




Number 6 Avatar
(Remember to change your number as needed)




Kadoatery Avatar
(Remember to change your number as needed)





Super Attack Pea
(Remember to change your number as needed)





I Taunt the Pant Devil
(Remember to change your number as needed)




Bony Grarrl Club
(Remember to change your number as needed)





Malevolent Sentient Poogle Plushie (TCG)
(Remember to change your number as needed)





Basic Nerkmid
(Remember to change your number as needed)





Mootix
(Remember to change your number as needed)





Faerie Queen Doll
(Remember to change your number as needed)





Pinata
(Remember to change your number as needed)





Space Faerie (defeat)
(Remember to change your number as needed)





Zafara Double Agent Plushie
(Remember to change your number as needed)



---
|-|galleries/collections|-|

Just the right, stylish thing for keeping track of how far along you are with your gallery or collection of items! I'll probably make some more for very common galleries and collections (such as plushie, etc.). As always, if your gallery isn't here, try to find another one of the counters that fits your theme. ;3



Strawberry
(Remember to change your number as needed)




Rainbow Dung
(Remember to change your number as needed)





Plushies
(Remember to change your number as needed)





Coffee/Cafe
(Remember to change your number as needed)




Omelettes
(Remember to change your number as needed)





Grundo
(Remember to change your number as needed)




Green Tea Custard
(Remember to change your number as needed)





Moon/Stars
(Remember to change your number as needed)





Ice Cream
(Remember to change your number as needed)