About Me ♥
Hi! I'm
Bee
. I am married, have an 8 year old
daughter
, and have three adorable yet stubborn pups, Apollo, Juneau and Harley. Apollo will be
10
this year! He's my sweet boy and loves my daughter, which goes to show Pit Bulls are
amazing
pets for children if raised right and
not purchased from breeders who own aggressive dogs
. Juneau is my husband's Siberian Husky. She can be a
handful
sometimes, but I love her! Harley is the baby. She's 8 weeks old at the time of typing this. She's a German Shepherd pup!
I want to be a writer some day, and I want to travel the country signing autographs for all my adoring fans. Wishful and painfully self-centered thinking, but it could happen! I would also like to visit France, Italy, Germany, England, New Zealand, and Australia. Okay, my husband wants to visit New Zealand, but I wouldn't mind going too!
Loves

Hates

Traveling to new places
Bees. Any kind of bees. Bumblebees, wasps, hornets... Yuck.
Coffee
Most real life people
Sweet tea
Cooked carrots. Raw is fine.
Buying new clothes
Needles
The beach. Any beach, as long as it's the ocean!

On Neo, I enjoy playing Neoquest II (yes, ok, I DO have a crush on a Blumaroo named Rohane - he's just soooo dreamy). I also enjoy restocking, trying to get game avatars and going into full on RAGE when I miss a certain one by three points, and really, they should have given it to me anyway because I was realllllyyy close... Done ranting now. I also enjoy writing for the Neopian Times. I love selling things. Sniping. May get back into reselling, though that was a headache and a half. Could be good profit though sometimes.
Goals ♥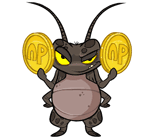 Neopoint Goals
100,000,000 NP
Be able to collect 100,000 in bank interest per day



Item Goals
Finish my NQ Gallery
Complete Maraqua Stamp Album
Faerie Caverns Stamp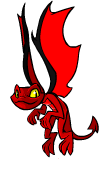 Pet Goals
Even out Halowwen's stats
Buy matching petpets for my pets
A Halloween Elephante (yes, it looks JUST like Zombom)



Miscellaneous
NT Issue 800!
Make a nice layout for my gallery
Make back the NP I put into my shop. 7,711,771 NP / 45,000,000 NP


2017 Achievements:


Dice-a-Roo Avatar - 3/12

Zombomm (Halloween Elephante)


2016 Achievements:
Turned Lisseo into a Halloween Nimmo
All Obelisk avatars
Escape from Meridell Castle Avatar
Korbats Lab Avatar


2015 Achievements:

10/7/15 - Completed NQ II Album
8/9/15 - Magax II Avatar
8/9/15 - Snowmuncher Avatar
8/8/15 - The Buzzer Game Avatar
8/8/15 - Meepit Vs. Feepit Avatar
8/2/15 - Mutant Graveyard of Doom Avatar & trophy
7/7/15 - Feed Florg Avatar
7/7/15 - Nimmo's Pond avatar & Trophy 7/4/15 - Spacerocked Avatar & Trophy
6/23/2015 - AC All Star
6/2/2015 - Turned LeaGuinevere into a MUTANT!
6/1/2015 - Maths Nightmare Avatar
5/4/2015 - Destruct-o-Match Avatar!
3/22/2015 - Completed my first album - Shells!
2/18/2015 - Joined Conjure
Monthly Activities ♥
Kad Challenges
| | |
| --- | --- |
| Challenge | # Times Completed |
| Feed 3 Kads of your target color | 1 |
| Feed 3 Kads in the same spot | 2 1/3 |
| Feed a Kad with a real name | 2 1/3 |
| Feed an item that contains the word "Faerie | 0 |
| Feed in the same main with TWO other guild members | 3 |
Negg Hunt
Challenge #

Found

Completed

1
x
x
2
x
x
3
x
x
4
x
x
5
x
x
6
x
x
7
x
x
8
x
x
9
x
x
10
x
x
11
x
x
12
x
x
13
x
x
14
x
x
15
x
x
16
x
x
17
x
x
18
x
x
19
x
x
20
x
Submit Monthly Review or Testimonial
Glambition
| | | |
| --- | --- | --- |
| Challenge | # Times Completed | # Points |
| Brush Your Teeth | 5 | 25 |
| Eat Some Veggies | 0 | 0 |
| Take a Shower | 3 | 15 |
| Eat Some Fruit | 0 | 0 |
| Eat a Healthy Breakfast | 0 | 0 |
| Drink Some Water | 1 | 5 |
| Do Some Laundry | 2 | 30 |
| Sleep for 8+ Hours | 5 | 60 |
| Cook a Healthy Dinner | 1 | 15 |
| Stay on Budget | 1 | 15 |
| Clean Your Room | 1 | 15 |
| Wash the Dishes | 1 | 30 |
| Help a Stranger | 4 | 120 |
| Clean the Bathroom | 0 | 0 |
| Exercise or Work Out for 30+ minutes! | 0 | 0 |
| Go Grocery Shopping | 0 | 0 |
Council and Personal Challenges
| | | |
| --- | --- | --- |
| Challenge | Completed | # Points |
| Gather Info / Poll Results for NT Article | No | 0 |
| Finish Perfecting Portfolio | YES | 50 |
| Help a new RSer to RS a UB | No | 0 |
| Bet in FC 20 days | No | 0 |
| Try for a game avatar 10 days | 5/10 | 0 |
My Pets ♥
Halowwen
I'm the favorite, but don't tell my brothers or sisters. I think I was adopted from the pound, but mom's not sure. She said she's slept since then. Mom said she liked my name, and decided I should be a Halloween pet and fight in the battledome. I bring home tons of nerkmids and codestones, and, well, like I said, I'm the favorite!
Mom also said I should look more frightening than my siblings because I have to scare other pets in the battledome. I think I could look scarier, but hey, this is definitely a good look for me. I do wish she wouldn't get crazy with my outfits sometimes though and make me look normal. Who wants to look normal? Normal is over-rated.
Eevie
Hi der. I'm the baby of the famiwy. I don't do much aww day except sit and wook cute. I was mom's first pet and I am awso her favorite. Especiawwy when I wear my bonnet and pacifier - she can't resist buying me new stuff when I'm wearing my bonnet and pacifier.
I was named after my sister, Eevie72, mom's REAW first pet. Someone stowe mom's account though, and pounded Eevie, so I've never gotten to meet her. So sad.
IzzyMallorie
Hi there! *looks around* I'm IzzyMallorie, but you can call me Lucky. Why Lucky? Mom wanted a Maraquan Shoyru, but she's a cheap-o so she MADE ME ENDURE THE STINKIN' LAB RAY for months until one day, (finally thank Sloth) I changed into a turtle. Woot.
Is it hard being a lucky pet? Sometimes. LIKE WHEN I HAD TO GET ZAPPED DAILY. It's ok though, being the favorite makes up for it.
ChloeMarie
I'm the champion, like, swimmer in the family. Oh and um the one with the best hair. Anyway, I race my sister Izzy all the time, but she's like, a turtle, so of course I beat her, although she bit my fin once and held on and almost beat me, but it's ok because I swung my tail and she flew into like, a bunch of phytoplankton. And I kinda left her there for a few days. GO ME! LOL!
Anyway, I cost mom a fortune back in the day, I guess I must like, be the favorite or something. I am pretty awesome. I live in a giant shell thing, and omg you have to see my house it's so cute. Come by any time for some tea or coffee or something. Just like, wait until after 8:00 because I will absolutely die if you come over and my hair isn't perfect.
Yeqon
Pathetic mortals, you dare to visit this page and read about those trolls before reading my profile? I shall paralyze you with my SCEPTER!
I am the favorite of the family. My mother is the only pet I truly like. The others are only pawns in my schemes. MUAHAHAHAHA! I love to make them tremble in fear, especially little Eevie. Perhaps that is why I have been sent to live in the guest house with the Snow moron, and the yellow Fungus! I WILL MAKE THEM CRY...

Yeqon, can you come here please?'

Yes mommy.'
I shall deal with you all later.
LeaGuinevere
Leave me alone. I don't like to be bothered.
Fine. I'm Lea. Leave me alone. I like my peace and quiet. I'm very beautiful yes, and the favorite pet, but I do NOT want to sign any autographs and I'm not in the mood for an interview. I am also NOT bitter becuase I had to be changed from the Golden pet to the Mutant. Goodbye.
LillyArlene
Hi there! What brings you here on this cold and windy day? The cold doesn't affect me, nope, I'm made of snow. Except for my eyes, they're not snow. Erm. I love running outside, hanging out with my squirrels, chasing rabbits, and pulling the sled when I need to.
My biggest dream is to win a sledding contest, and bring some honor to the family name (as only the favorite can do) but trying to find one of those here in Neopia is like trying to find a porcupine in a haystack. Ah well. Thanks for stopping by!
Sabryna
Hey there. Would you like some brains? No? Ok. Hello, I'm Sabryna. I love hanging out with mom. I hang out with Yeqon on occasion, but he's a little dangerous when he loses his temper. And he calls me a fungus.
I wish I looked more like my siblings, but mom assures me she likes me the way I am and wouldn't change anything about me. I guess being the favorite has its perks. I scare Yeqon sometimes too, so maybe my unconventional looks are a blessing in disguise. *grins*
Lisseo
I'm a happy pet :D
Angeloutonal
I'm a happy pet :D
My Screenies ♥
Snipes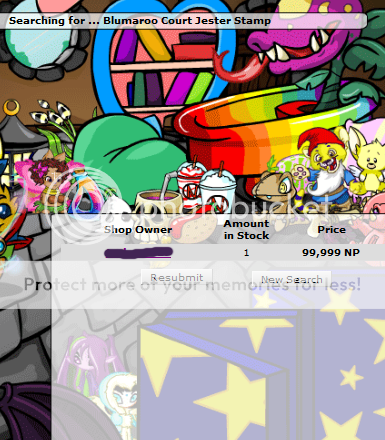 Restocks
Avatars
Keyquest Prizes
Funny Stuff
Other Proud Moments
The first time one of my Neopets was Notable. She wasn't wearing the clothing she wore in her entry to the Customization Spotlight, but I'll take it!




Back in the day, we were excited and confused over the smallest findings.




My first time of having a question answered in the Editorial.




When your shop is a size 600+, any free upgrade is a huge deal!




Yes, I eventually got the trophy.




This was one of the first time NC Mall Goodie Bags were released!




As it says, this was the first time I ever painted a pet on this account.




And then....




My original mallers were always so sweet!