You're probably here for my adoptables, Scroll down if you'd like one. Keep reading if you'd actually want to know anything about me.
You enter a quite..orange weird place, there are empty pancake mix boxes scattered all over the floor. You wonder if this is a bakery specializing in pancakes of some sort but.. its not. Its Haiseos place. A rather large full grown spotted lupe sits before you, his back turned to you as he downs another box of pancake mix into his mouth. After eating a few more boxes of pancake mix, he finally noticed you standing there.OH! uhm..Hi...welcome to my petpage! My name is Haiseo. I dont really have any nicknames but you can call me whatever you want. Hai or Haiseo is fine. He said, ears down and looking down at the ground. I hope you like my page here.. its not much at the moment, but Im working on it." He smiled slightly at you and went back to eating his pancake mix.
About me
Well, as you can see, Im a spotted lupe. Im the second in my family thats not a krawk or a draik. Second to my big brother Relikh. Anyways, you can probably tell by now that I really like Pancake mix. Alot of people call me crazy and make fun of me for liking it soo much. I just really like the stuff... I dont know why they have to hurt my feelings about it. My big brother Zekiu really gives me a hard time.. He says Im an addict and needs an intervention.. I dont really like him.
I dont know much about life or have any friends yet.. I just kinda stay at home.. where its safe.. I'd really like to have friends.. but I just dont know how to talk to people without shoving a handfull of pancake mix into my mouth.. or acting weird.. I get really nervous and I dont know how to talk. I think the only closest thing I have to a friend is my petpet, Jellybeans the Juma
Haiseo scratched himself behind the ears slightly So yep.. thats it about me.. If you're wondering why I always look like I have a puzzled face.. I developed that when I was a puppy.. I'd make those cute faces when I wanted something from Bulma and I guess I kinda did it too much.. so yeah.. my face is always like that now.. Haiseo laughed slightly Dont make faces when you're little, they'll get stuck like that.
The Pancake Mix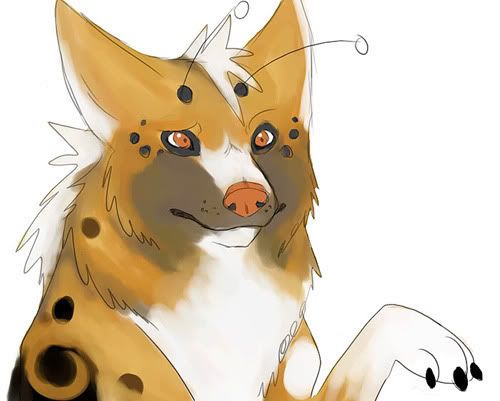 Yeah.. I really really like pancake mix. Its just my favorite food. Its not like I craze the stuff 24/7..

only about 20 of those hours. I cant really remember how old I was when I first started eating it, but I know I was really young. Bulma put it in my bottle after a mix up with baby formula and breakfast for my krawky siblings. I've been hooked on it ever since. I do blame some of my social problems on me liking my pancake mix soo much.. Zekiu says I never socialized properly when I was a puppy so I never got those skiIIs I needed... Its not like I didn't want friends.. no one ever tried to talk to me.. but I guess thats my fault for having my head always in a pancake mix box... Who needs friends when you have.. thousands of empty pancake mix boxes.. I sometimes make forts out of all of the boxes.. ofcourse Rai always comes and destroys them in one of her coffee induced rages.. I need to get out more
Yes. You aint got no Pancake mix.. Bulma did get it from that old episode of =3 by RWJ. I dont know if Im allowed to say his name here.. you never know with tnt these days. Anyways, You aint got no pancake mix.. so get me some :B I'll trade you a squeaky toy!
My Family
Im pretty much keep to myself and dont get involved with my family very often. I think the only ones who dont make fun of me are Bulma and Zikkari.. Arraiko doesn't make fun of me but she's still crazy as hoo haa and tends to try to shove any of us in her mouth so I kinda just stay away from her.
Drawings courtesy of Haiseo himself. He learned how to draw from Bulma. He's learning how to express himself soo well~


Bulma
Bulma.. What can I say about her.. She's really nice and has really mellowed out over the years. She always makes sure I have a constant supply of pancake mix or else the withdrawls will come.. those are not fun. Hmm.. Bulma most of the time will be playing games or drawing stuff. She really likes to animate things too as you can see from my adoptables. She sometimes gets carried away in her work but she always makes time sometime in the day to come check on me and talk to me. Im glad she's my owner.. She takes really good care of me. She even put a Rai-proof fence around my room. It sometimes doesn't work but most of the time it does.
Akkedo
Akkedo is pretty mean to me. I dont really like him at all.. but I dont like him as much as I dont like Zekiu. Akkedo is the serious fighter one in the family. He doesn't put up with anything. I kinda want to be like him when I get older.. just minus the mean part. I want to be strong so when I have something special to me, I'll be able to protect it like he does his wife. He also gets to go on alot of adventures. I want to go too but I always gotta have pancake mix or else I'll get sick.

Arraiko
Arraiko or Rai as we call her is a raving crazy. She's lost her mind due to all the coffee she's drinken. You have to be very careful around Rai, she will either run you over with a floor polisher or attempt to eat you within seconds. She'll occasionally join me to eat some pancake mix but after that she'll start asking for coffee and when I dont have any... Let me just say those are not good times. She has a giant attack snowman who guards our house too.. Thats one of the reasons I dont go outside too D:
Zekiu
Zekiu is the all popular one. Everyone likes Zekiu. Im not jealous or anything but I think he doesn't do that much to deserve all the attention he gets.. Maybe I am jealous.. He has tons of friends.. and I dont have a single one.. I'll show him up one of these days though. Just you wait Zeki! We dont really get along either.. He's really mean to me.. I dont know really why either.. It might be my page has been getting more views than his or something.. I doubt it though.

Zikkari
Zikka is my favorite sister. She's really nice to me. When she's not taking a nap, she'll come spend time with me. I like to carry her on my back around the house alot cause she doesn't like moving herself that much. She says she hurts when she does so I like to help her out. She doesn't like pancake mix but sometimes she makes the real pancakes for me. She's a really good cook.
Likes and Dislikes
Here we have Haiseos Likes and dislikes.. he pretty much likes only one thing.. but we'll throw in some things to make him look better XB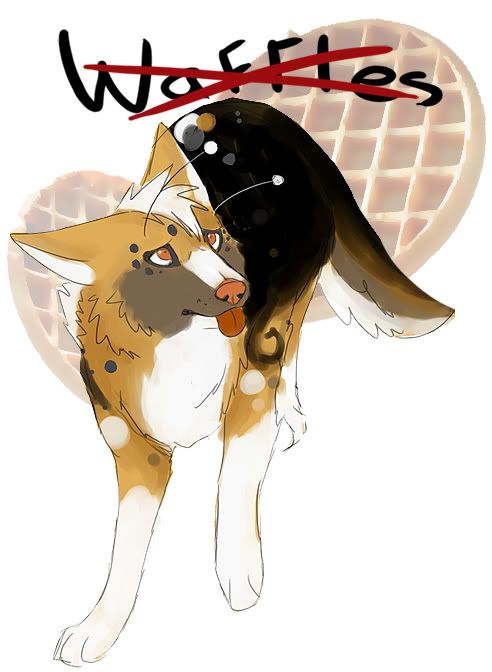 Likes
:
Pancake Mix
Pancake Mix
Friends I wish I had
Jellybeans
Pancake Mix Boxes
Pancake Mix
Pancake Mix
Pancake Mix
Gold fish :3
Dislikes
WAFFLES!
Arraiko
Akkedo
Zekiu
Jazrix
WAFFLES!
WAFFLES!
People who make fun of me
Non-Pancake Mix Food
Slorgs
Bulma when she tries to give me a bath
Snow
As you can see, I really really dont like waffles. They are the enemy of the pancake mix. NO, They do not taste the same. Pancake mix is soo much more sweeter and alot tastier while waffles... WAFFLES ARE CRISPY! YUCK! *Haiseo makes a most disgusted face* I wouldn't touch a waffles with a 10 foot poll. I also dont like most of my brothers and sisters. They are mean to me and dont understand the power of the pancake mix.
My PetPet
I guess I should say something about my petpet, Jellybeans now. Jellybeans is a Juma, He's a really.. Sneaky petpet. I didn't much like him at first cause he'd take my pancake mix and roll around in it.. Petpets are soo weird!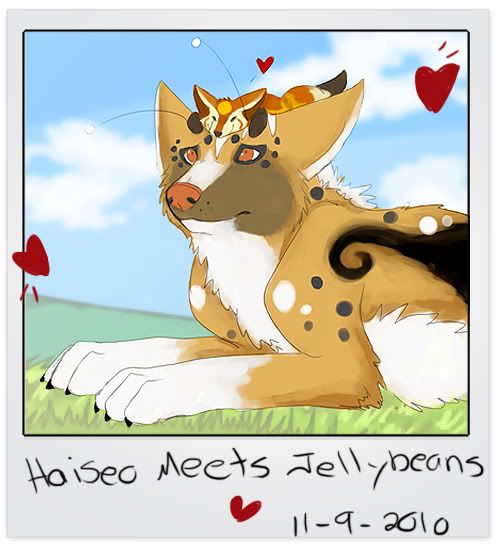 Anyways, I'll tell you how I met Jellybeans and how he got his name.
Jellybeans got him name from my sister, Rai, when we found him in the woods, she said he smelled like Jellybeans. Rai was gonna eat him but luckily I was there to stop her. I wasn't really planning on keeping Jellybeans really.. after we found him in the woods, I took him to Bulma who is an expert on petpets, I was thinking she could adopt him to a nice home or take him back to the petpet shop or something... Buuuut, he attached himself to me and wouldn't stop following me around.. So I eventually got to like him. He's a fairly calm petpet compared to my other brothers and sisters petpets. He likes to sleep alot and luckily he doesn't need much attention or make alot of noise, he just kind of does his own thing.. which I like alot. Rais petpet, Bubbie the turmac, is always looking for attention, and if he doesn't get it, he goes demanding it from everyone in the house. Bleh! Anyways, I guess thats everything you need to know about Jellybeans.
Bulma: Aww! Look at little Haiseo! He had such big puppy paws. Precious moments!
Haiseo: Bulma! those pictures are not for the public! I cant believe you showed all these people my puppy pictures! DX
The Design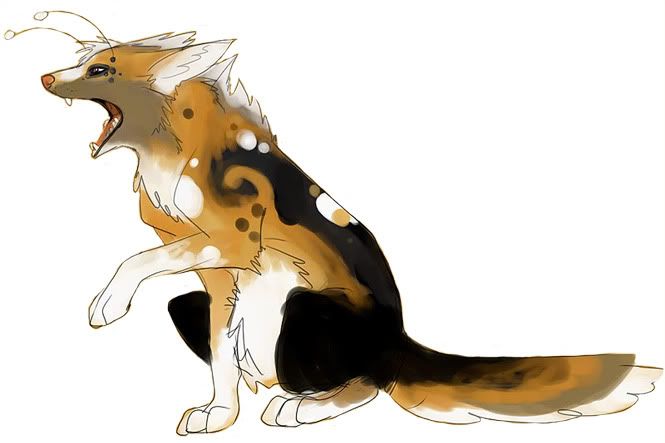 Well, I guess this is where my Reference stuff comes in since we get asked to do alot of Adoptable trades. When I was born, Bulma wanted to give me a fairly simple yet unique look. She doesn't like all of those complicated designs for she is pretty lazy when it comes to drawing that stuff. Soooo.. I'm you're basic spotted lupe, but I have white fur on half of my lower jaw doing all the way down to my belly. I have white fur socks as Bulma calls it. My eyes, nose and tongue are all the same orangy-brown color. There are black swirls on both of my shoulder blades and from there to my back its black fur. I have tan and white spots on my shoulders and back. I have 2 blackish dots on my eyebrows. Bulma seems to like giving us those nowadays. Last but not least, I have 2 antennae..things.. They help me search the elusive prey of Pancake mix. They are very helpful.
Lets talk Pancakes
Haiseo begins to wag his tail excitedly, talking about pancake mix was something he was actually good at. Now for some information on the most delicious Pancake mix. I'm not gonna gonna into super detail on its history, but did you know pancakes are probably the earliest and most widespread types of cereal food eaten in prehistoric societies? Cool huh? In some countries pancakes are made from potatoes, bananas, and other fruits and vegetables.. that doesn't sound very yummy though, I'll stick to the good stuff. In Neopia there are tons of different varieties of Pancakes. They come in all sorts of shapes and flavors. Here are some of my favorites:








All this talk about pancakes and pancake mix is making me hungry.. How about we actually make some to appease this hunger in my stomach? They are super easy to make.
How to make pancakes:
1) Get pancake mix.
2) Add water
3) Mix well so you dont get any lumps of mix in there.
4) ???
5) PROFIT!!!! PANCAKES!!!!!
Dont mind this atm. Working on ideas for this page lol
Friends
Haiseo looks down, looking a bit sad. "I dont have any friends yet.. No one seems to want to talk to me yet.. I dont bite or anything.. I'd be happy to share my pancake mix too...
Bulma: Haiseo needs friends, if you want to RP with me and haiseo, please neomail me XP
Art Of Haiseo
Drag and drop the picture to your address bar to see the full size.
Art done by me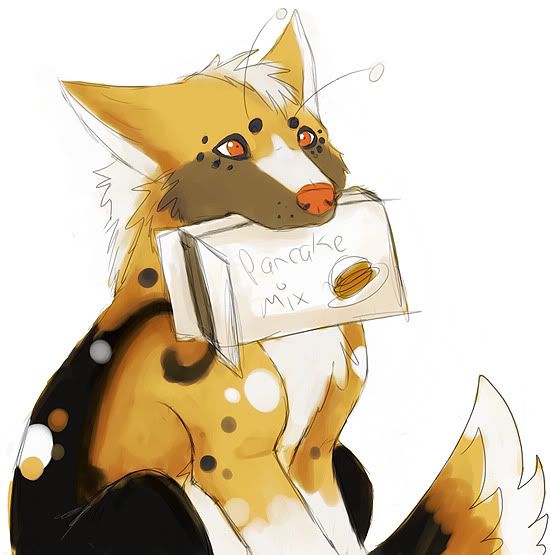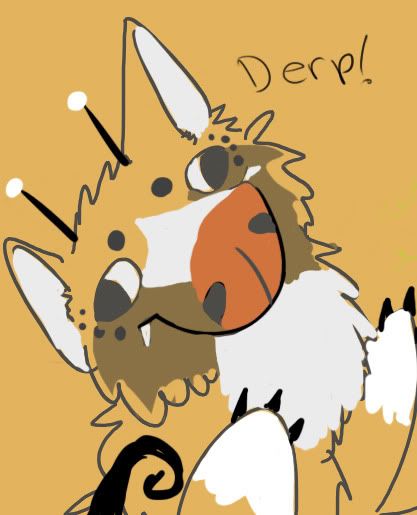 Art done by others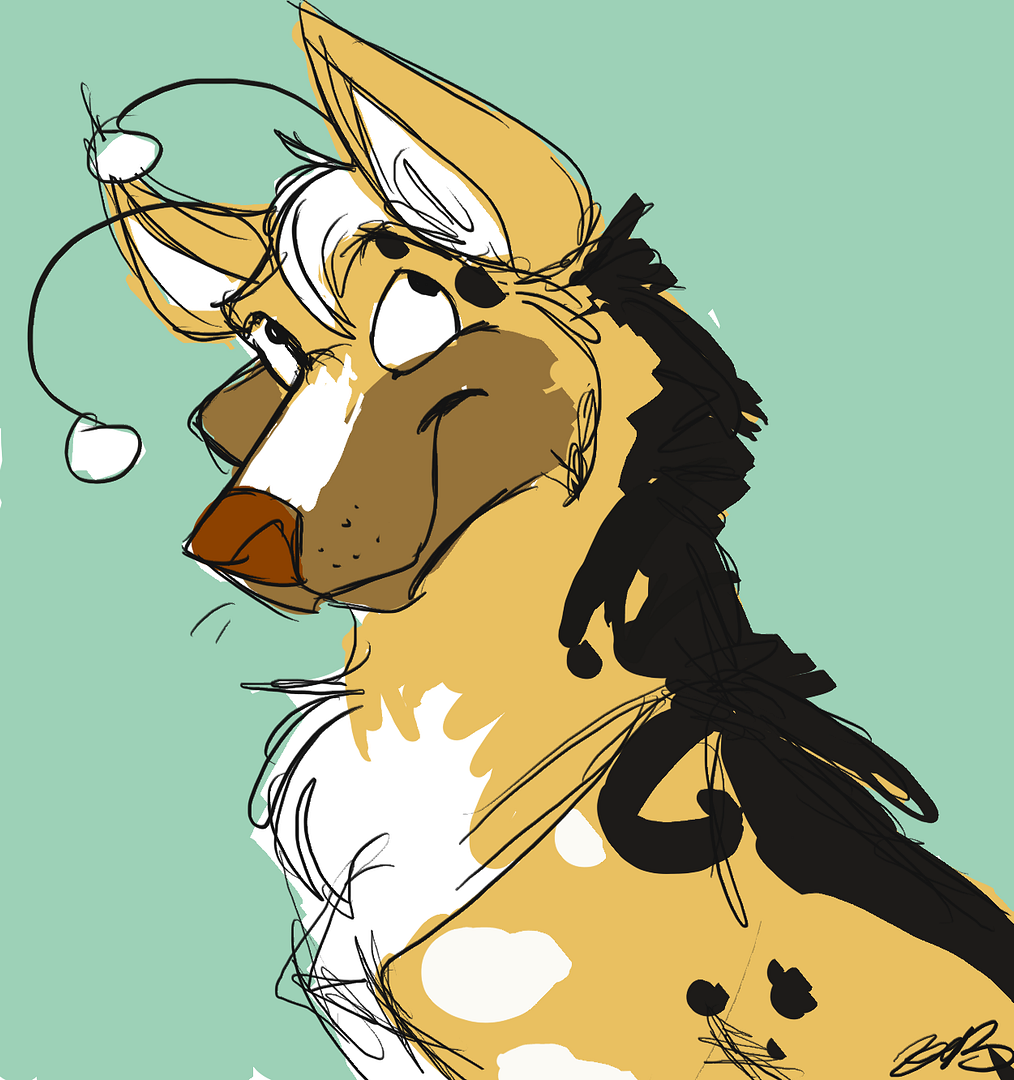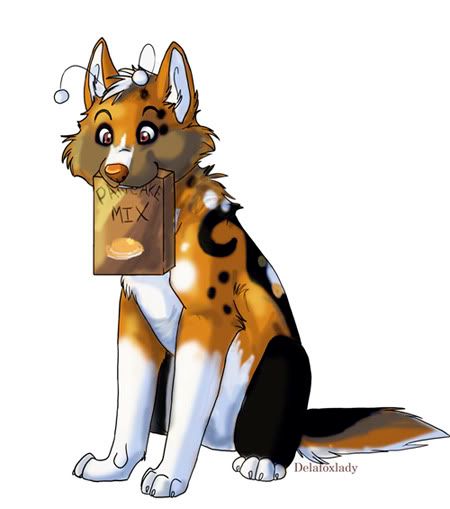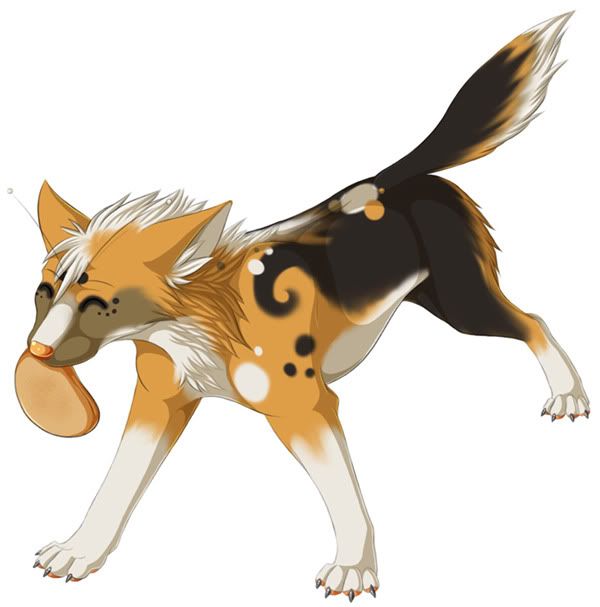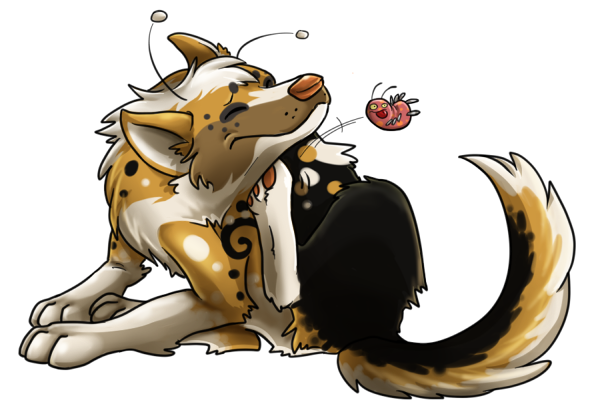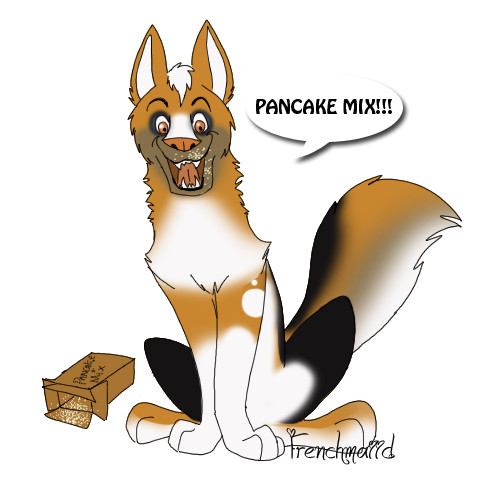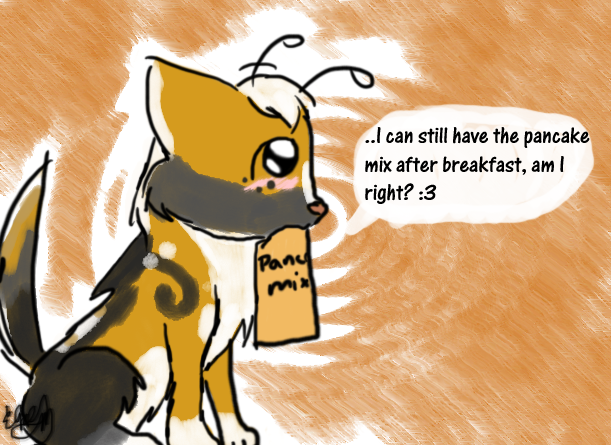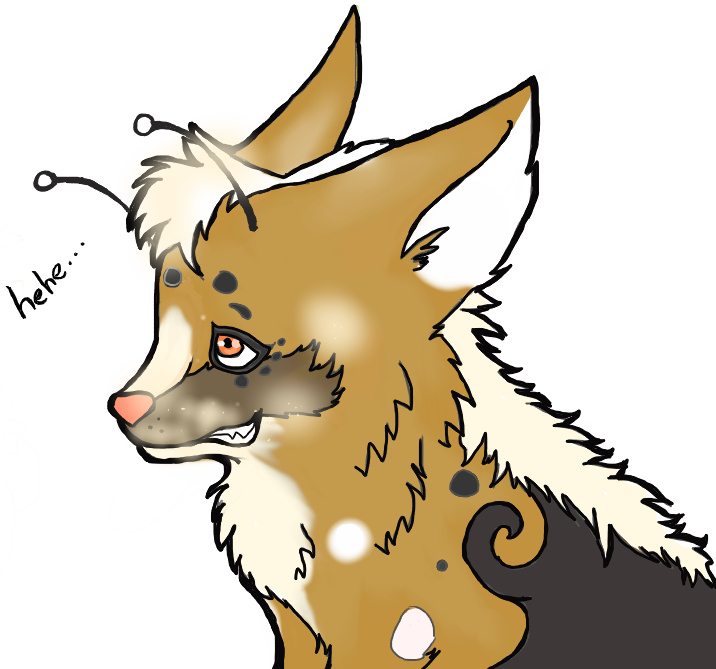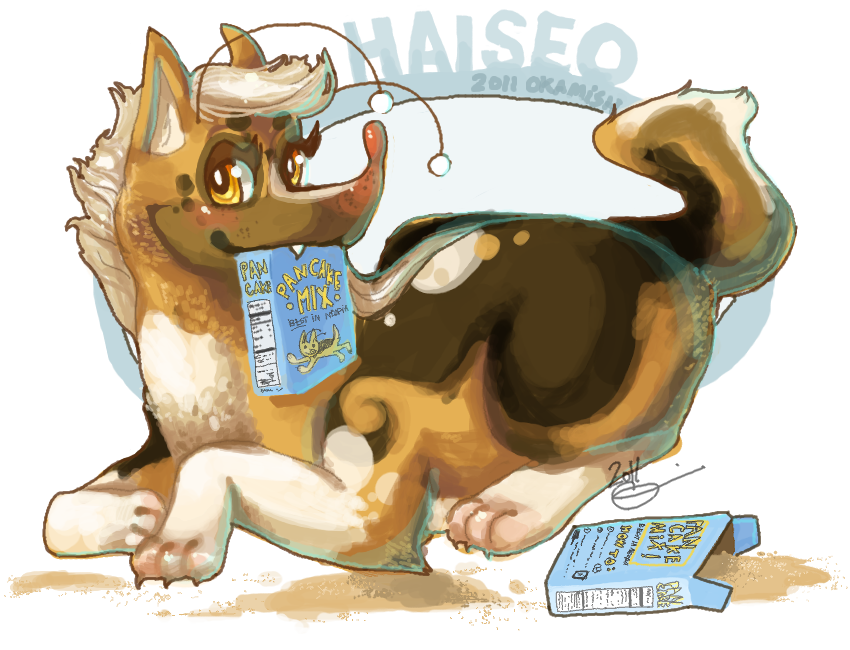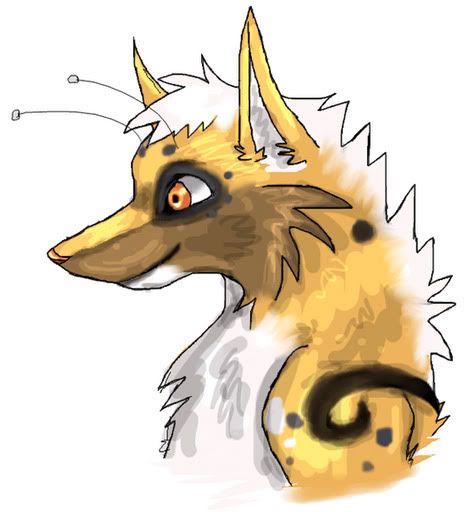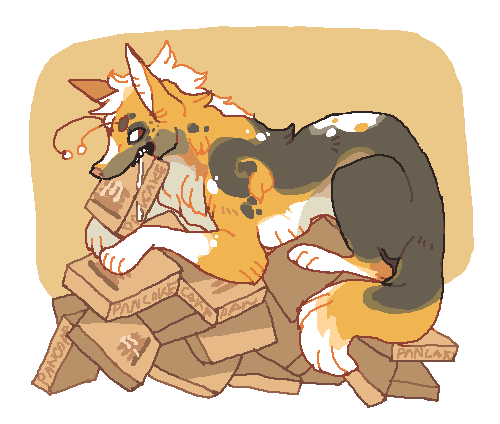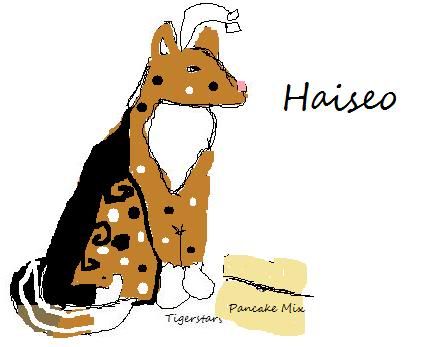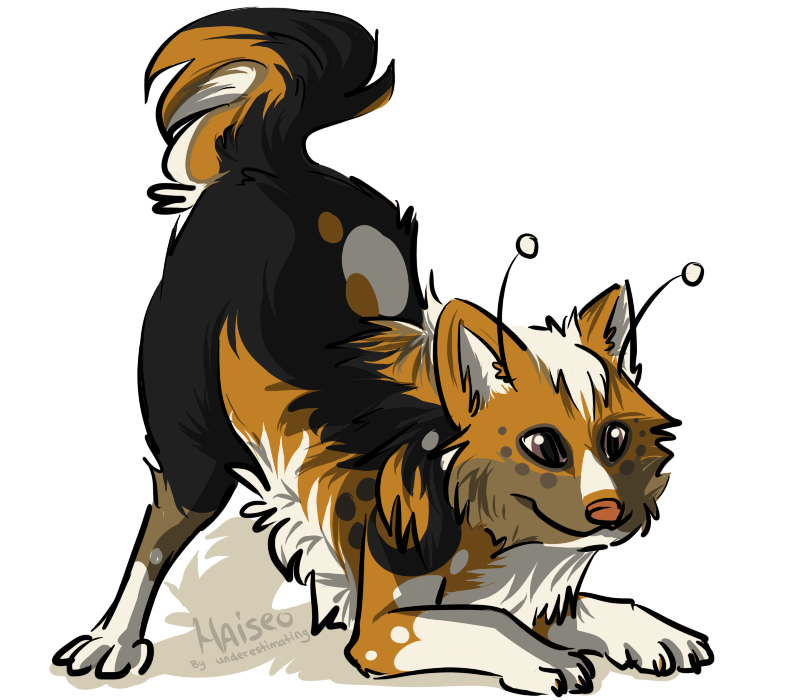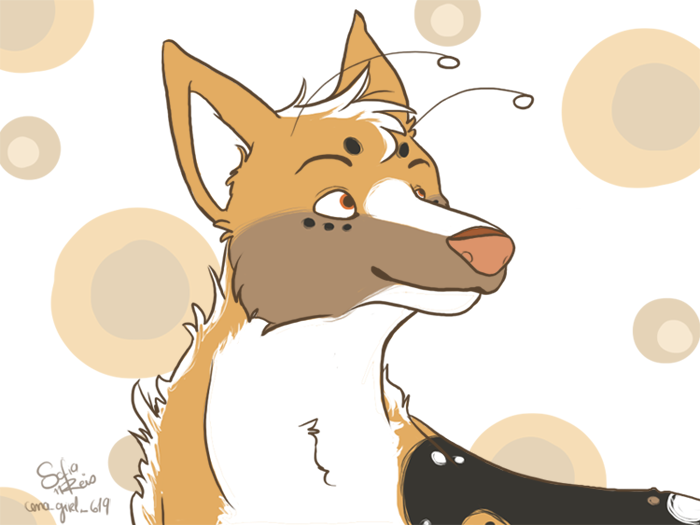 Link

Adoptables
Itty Bitty Runners
Customs: Open
Trades: Open
Please neomail
Saiyukii
if you are interested in a custom or trade. Please note that if you want a custom, hair and clothes might be a problem to do. But we'll try our best to get it done.
Rules:
1) Do not enter these adoptables into the beauty contest
2) Do not take them and claim them as your own
3) Please make sure you link back to this page
4) Do not use these as avatars on other sites.
5)
I WILL NOT DO A CUSTOM IF IT RESEMBLES A SPARKLE DOG.
6)YOU MUST HAVE A REFERENCE. I WILL NOT DO A CUSTOM BASED ON YOUR NC CUSTOMIZATION OR TEXT DESCRIPTION. Look, I'm sorry to have to do this, but I simply cant do the designs you have in your head without having a reference. I dont know what right colors to use and whatnot. NC designs are annoying since they are mainly based on clothes which is just not fun or easy for me to do.

Baby

Biscuit

Blue

Brown
Camouflage

Christmas

Cloud

Darigan

Desert

Disco

Electric

Eventide

Faerie

Fire

Ghost

Glowing
Gold

Green

Grey

Halloween

Halloween (no clothes)
Ice

Island

Jelly

Magma

Maractite

Mutant

Orange

Pastel

Pink

Pirate

Plushie

Purple

Rainbow

Red
Royal Boy
Royal Girl

Silver

Sketch

Shadow

Skunk

Speckled

Split

Sponge

Spotted
Starry

Striped

Transparent

Tyrannian
White
Wraith

Yellow

Zombie

Zombie (no clothes)
Customs

Haiseo

Hazeoic

Monsterboots

Parkarn

Bry

Hadrake

Icalily

Mountaindeww

Erodoth

Enyqi

Nymphetamiine

Jein

Waiki

Symaza

Jonnalo

Bigo265

Muyzos

Azadesertsun

Jumper602

Zaseri

Yinnyang

Canhdi

Devoike

Qekyo

Jheste

Itachilein

Kouzain

Quindara

__Trixie

Daiemun

ShaitansSapphire

Cinderrin

Elena1097

Azhm

Lobinha_wolf

Mokhee

Exha

Taunt

Greysoun

Zahnara

L07H4N1

Pheonikla

Yogart
Rurouni_Okami
Kolixz

Orangdri

Stella
Riley

Rauline

Tetsu

TheBloodGhost

Kiohmo

Lunuhr

Leon

Donnetehllo

Zarkut

Deivantes

Ezlyna

kuurot
Shiranui

Roxii

Arondron

Auramai

Nerosui

Jekkyla

Solunar

Lucifer_880

Akireal

Colbien

wildfire__2

Spurh

Cookie
Atelu

Xerrel

Shuriine

Vinertie

Adeemm

Hoary_fox

Tyrestirn

Babylupey

Rioxan

AnotherSpecialPie

Xalia

_cepit_

The_night_creep
Balbert

Cedar

Lunanua

Whissper

Eds_alchemist_dog

Vecah

Naysari

Essensuir

__take

Jirze

Sxir

Snow

Kalue

Orangeaid

Cinoic

Faysil

Nyan-Lupe

Ecilo

Nynetails

Zankku

Khaos

Sumpler

Valix

Karmazin

Fire_Claws_

Carbe

Kojiamo

Wilczara

Wilczara

Randagel

Vel

HunterofStars

1dentity

Haediin_

Cursei

Shadow Cursei

Inaraut

Donnii

Hazellae

Cailant

Frontiniac

Densireia

Ashaanna

Doogieh

Sid

Soogie

Wolf

Nastenn

Greyditch

Mauriey

Driisyke

Phompei

Arctiku

Nalori

Lesot

Orve

Raq

Dustyie

Adolace

Nev

Kirrir

Safikye

Growlithe
(Anyone can use this one)

Murchaidh
Serigalay

Sammy

Red Fox
(Anyone can use this one)

Xliaron

Moozerly

Suna

Sunny_wolf

Ryroi

AUR0RA_

Sly592

Enders

Catorii

Feiann

_Vekari_

Xiteth

Schiesty

Rustled
Jake

Love

Mekkain
Alueua
Sikal

Rhiadia

Courtney_1320

Merlin030394

Ozone

iLuminated

Rolthie
Things I've adopted:
NEOPETS, characters, logos, names and all related indicia are trademarks of
Neopets, Inc.,
© 1999-2011.
® denotes Reg. US Pat. & TM Office. All rights reserved.
PRIVACY POLICY
|
Safety Tips
|
Contact Us
|
About Us
|
Press Kit
Use of this site signifies your acceptance of the Terms and Conditions