Neopoints All the Way!
friday, january 22, 2010
Hello New Year! I am pleased to say after what has felt like an eternity, I have finally put together an outfit worth wearing that consists solely of items bought with neopoints! My favorite piece in this ensemble is the Steam Jacket, It is one of the nice rewards for my participation in the Atlas of the Ancients plot.
Winter Holiday
saturday, december 19, 2009
I decided to take a vacation this year for the holidays. What could be better than spending Christmas on Mystery Island?! Neggnog on the beach and sand between my toes...Not to mention an excuse to wear this festive beach shirt!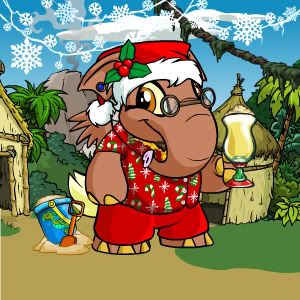 Summer Festivities
thursday, July 9, 2009
I've been feeling a bit nostalgic lately, so I have decided to revisit my royal-desert roots. It's so refreshing to have some color on me for some summer fun!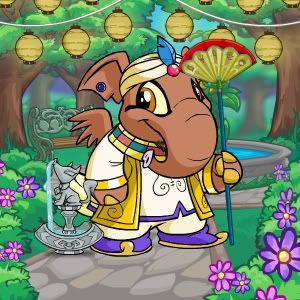 Haberton's New Look!
wednesday, september 17, 2008
I got a bit bored with my Royal cloths so I decided to go shopping at the NC Mall. I think I look smashing! Hope you think the same.
Oh No! Boochi!
august 15, 2008
What a pain. Fortunately Disposition was kind enough to let me use a Fountain Faerie Quest he had been saving for himself. I hope that his kindness will soon be repaid.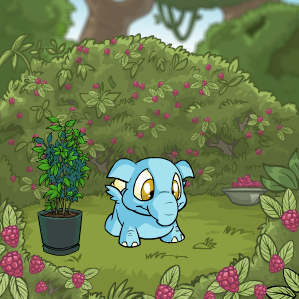 Altador Cup!
I wanted to show off our family's team spirit by sporting my Vintage Haunted Woods Altador III Cup Jersey. I must say, I think I pull off the orange and black quite well, don't you think?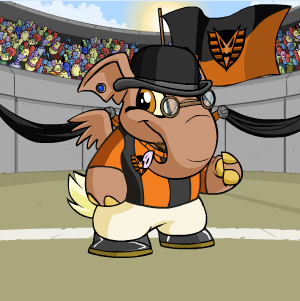 Back to top
Shopping Spree
february 2008
With every pet day comes the opportunity to see the latest species specific cloths. Sometimes they can be quite practical or even positively brilliant. Unfortunately for us Elephantes, our first species specific cloths were extremely disappointing. No self-respecting Elephante would dress up as a giant peanut! Bound and determined to be fashionable, I went out and bought myself not one but two paintbrushes! First I was Royal then Desert. Now I have fancy exotic cloths with a sophisticated brown color!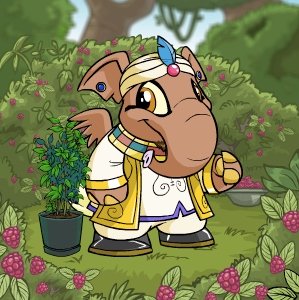 Back to top
Young Me
This is a picture of me wearing my first cloths. As you can see I was originally a smashing white color. This might be the reason Sid, the white Drackonack first started following me around.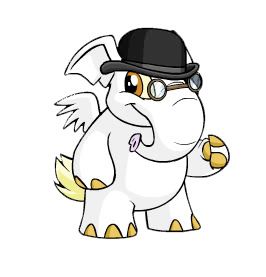 Back to top