About TOGA
Welcome to the TOGA (Teams of Glorious Altadorians) webbie. This group was created during ACII and has carried on since. We consist of active Altador team members who either chat in on the TOGA boards or in the TOGA guild. As you read through this page, you will learn more about TOGA and the Altador Team in general. The TOGA webbie should be updated throughout the course of the cup with Altador news, cheers, etc. Make sure to stop by our chat boards as well! Players from all AC teams are welcome to chat with us.
The TOGA guild can be found here:
Team Of Glorious Altadorians (TOGA)
How to Join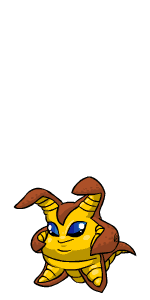 Simply being an Altadorian and chatting on the TOGA boards makes you a member of TOGA. There is no application, and few limiting requirements. All we ask is that you follow the TOGA Rules which are listed below.
[Back to top]
TOGA Rules
Basic rules are important for any group. If you think a rule should be added or changed, please
neomail Lucky
.
Be respecful to other Altadorians as well as members of other teams.
Play fair and play hard!
Follow the board creation method discussed below.
[Back to top]
Board Creation
Please follow this method when creating a new board:
Once the board gets close to 25 pages, we will discuss who should make the next board.
Make the board title creative, but it must be formatted as indicated.
When you create the board, include the board number in the title (continued from the previous topic).
Remember to include a - thats ;) - in front of TOGA in the board title so the board is easier for fellow TOGA members to find.
Use the templates given below for the board title and first post.

Board Title Template:
;) T☼GA :// [Team Altador] -Catchy title- #105

First Post:

[Back to top]
Scorekeeping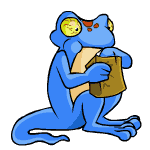 Scorekeeping is an important aspect of our group during gameplay. We work as a team to try to achieve our goals for the day. This helps track our progress and motivate many of the players.
During matches, TOGA members post their personal scores and totals to be added to the team total. The scorekeeper is the one who adds all of the scores and posts them in the following format:
YYB: XX,XXX/XX,XXX
SS: XX,XXX/XX,XXX
MSN: XX,XXX/XX,XXX
SHSH: XX,XXX/XX,XXX
The XX,XXX are replaced by the team progress and goals respectively. Goals are determined by the scorekeeper at the start of the match and increase once they are reached. YYB stands for Yooyuball, SS stands for Slushie Slinger, MSN stands for Make Some Noise and SHSH stands for Shootout Showdown (the four official Altador Cup games).
If you are the scorekeeper and you must leave, please pass the scorekeeping responsibility onto someone else before you leave. This will ensure that scores are maintained accurately and constantly.
As a team member, you may hold your scores if you wish, but we encourage you to post your progress and achievements on the TOGA board. When posting scores, you would post something like this onto the TOGA board: YYB +50. This means "Please add 50 goals to the YYB total." YYB scores are posted by goals (not games). SS, MSN, and SHSH are posted by points (not games).
[Back to top]