Welcome

Hey, welcome to my screenies page! These screenies were all taken by myself, over about 6 years time on about 4 different accounts some of which have been frozen since. They may not be super funny or whatever, but I like them just the same, and I hope you enjoy them too!

Neoboards

Pretty self-explanitory. Funny/stupid stuff from the boards.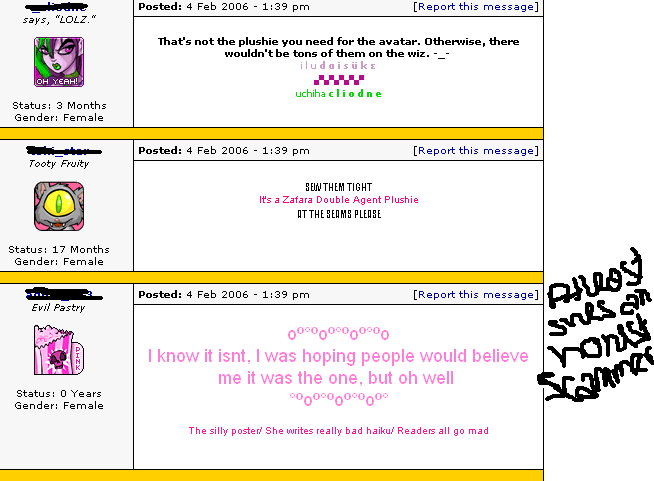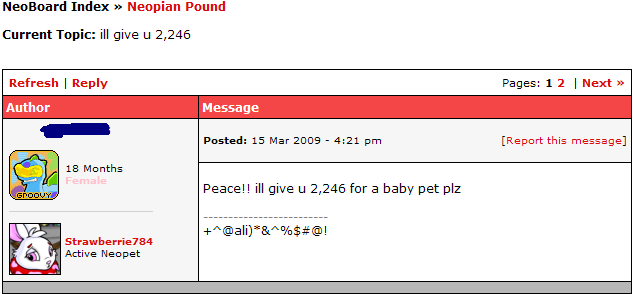 From the day Robyn won the UL spotlight. :D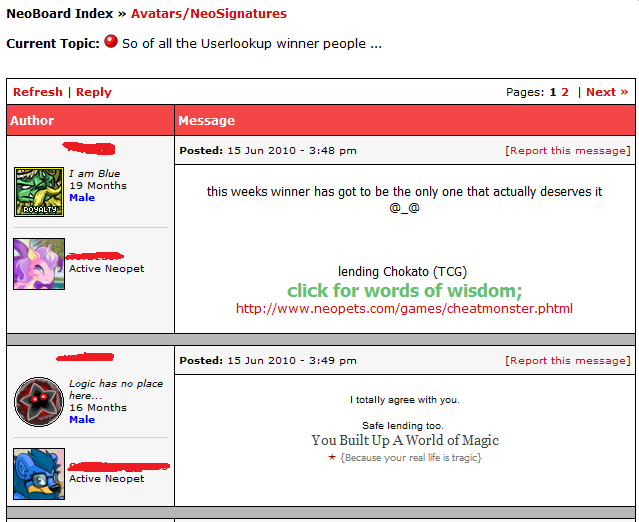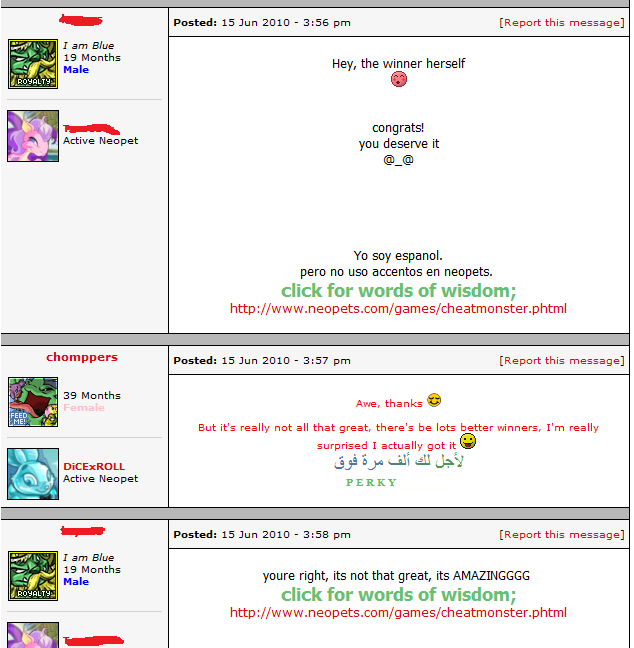 The Guild

Screenies from my guild boards.
Where it all began, haha I remember when we could call KC brand new.
While that's very intresting Emily, I think the funnier part of this screenie is how few avs she had. I knew her when!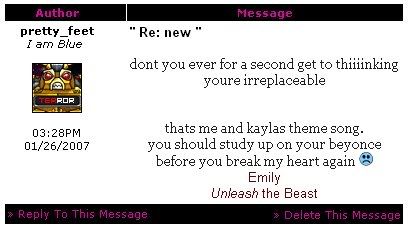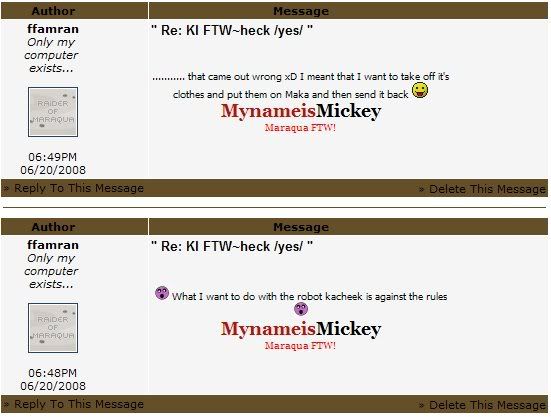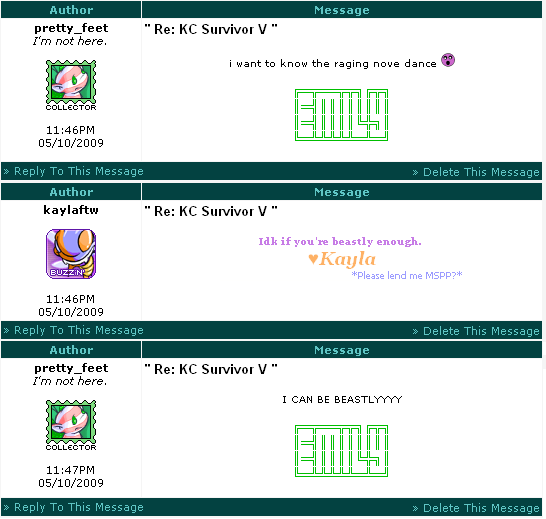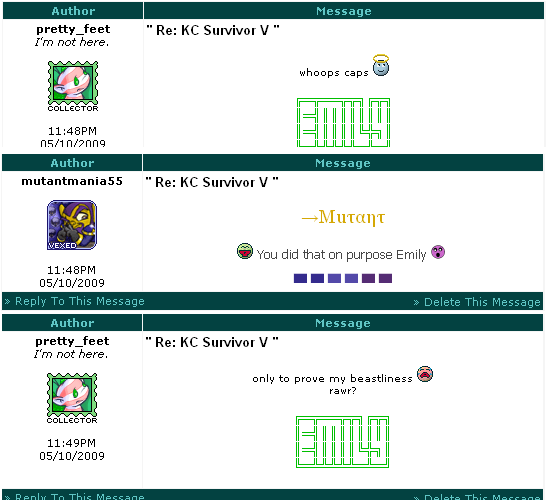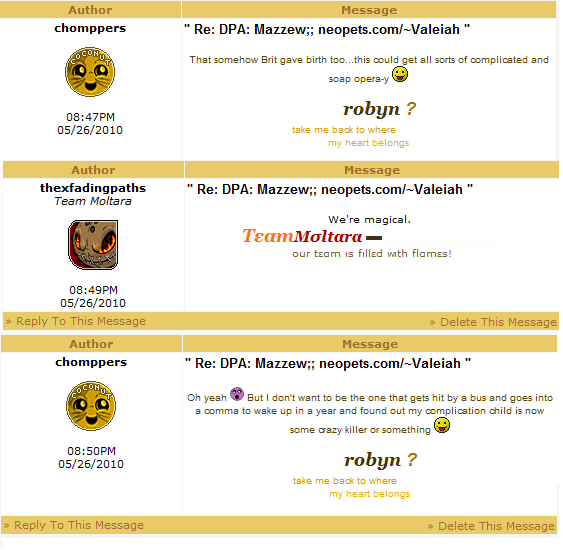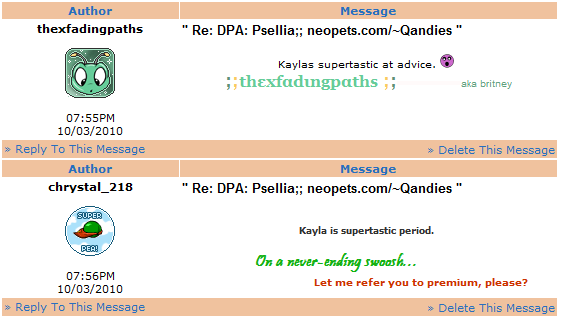 Birthday Poem

So this poem was written by one of my closest friends Craig (reggieman721) as a 20th birthday present. He gave 2 lines of the poem to a few guild members and had them send their lines to me on their birthday. He told me the day before that I'd be getting 15 numbered neomails and I wasn't allowed to read any of them until I got them all. It was pretty much the sweetest thing anyones ever done for me. :) Ily guys.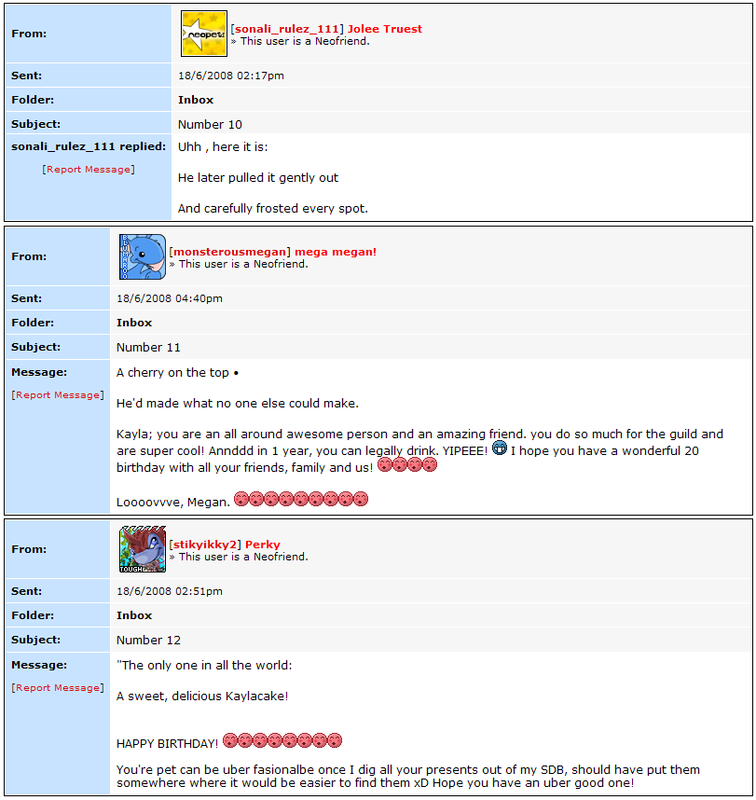 22ND Birthday

For my 22nd birthday my beyond amazing friend Chrystal got some of my lovely guild members together to attempt to send me a birthday neomail me every hour of my birthday. It was soo incredibly nice and almost every hour on the hour I got the sweetest & most touching neomails from some of my friends. :* Thanks to everyone involved!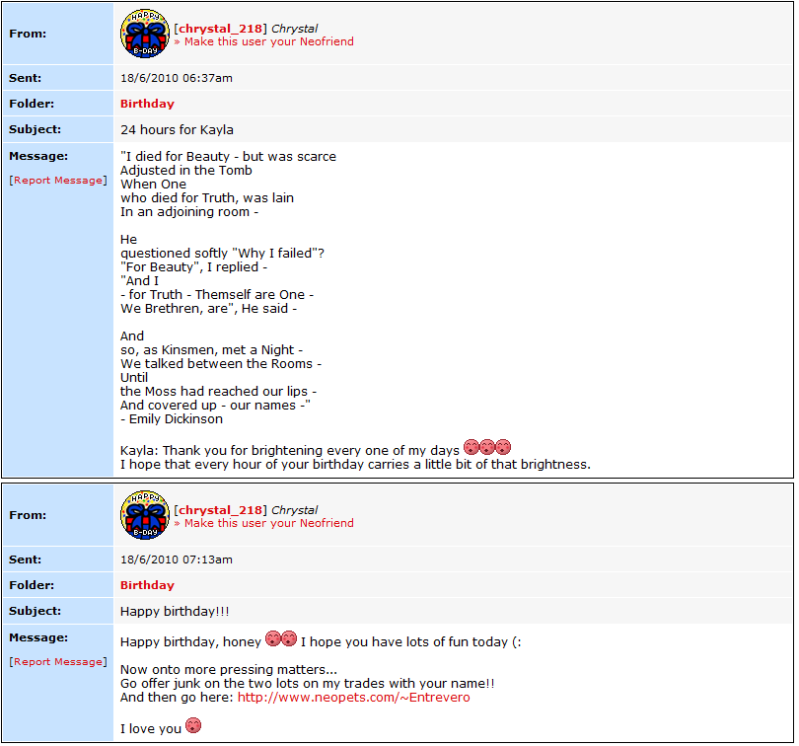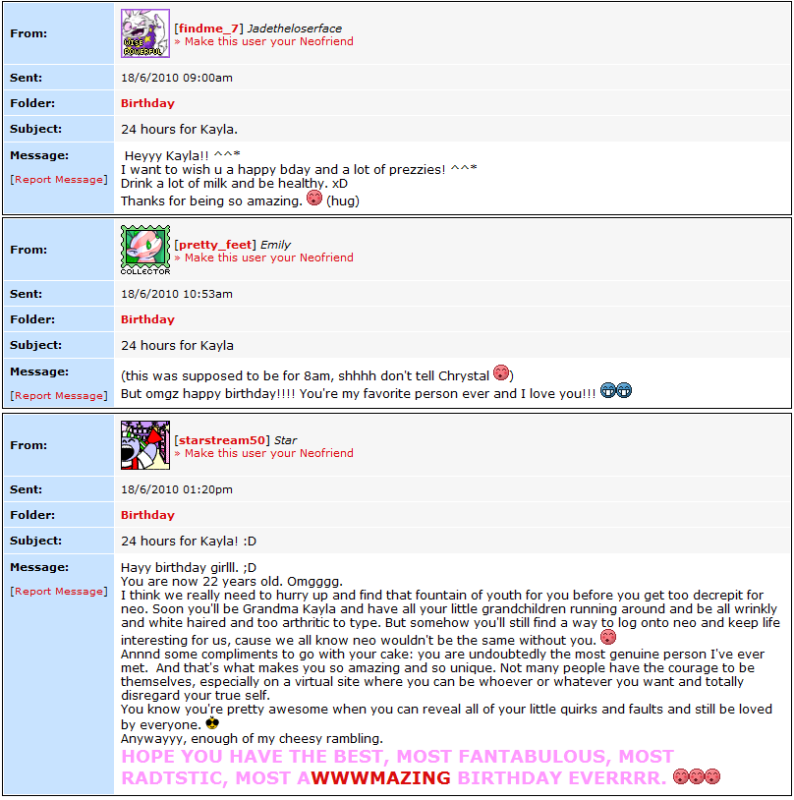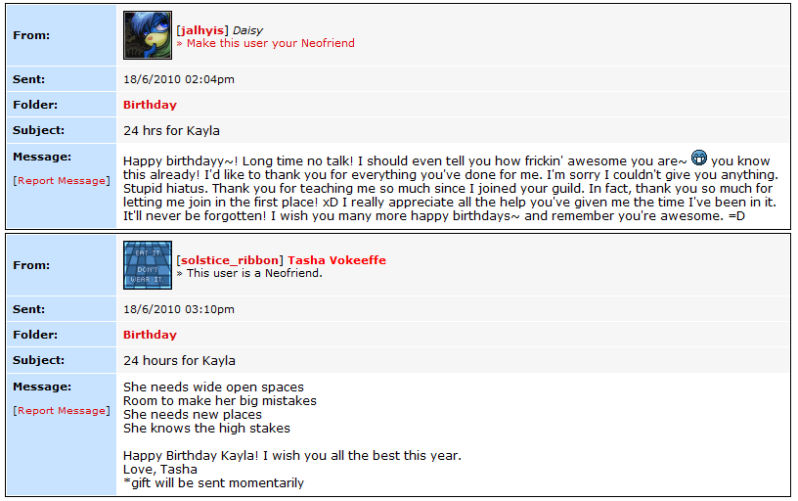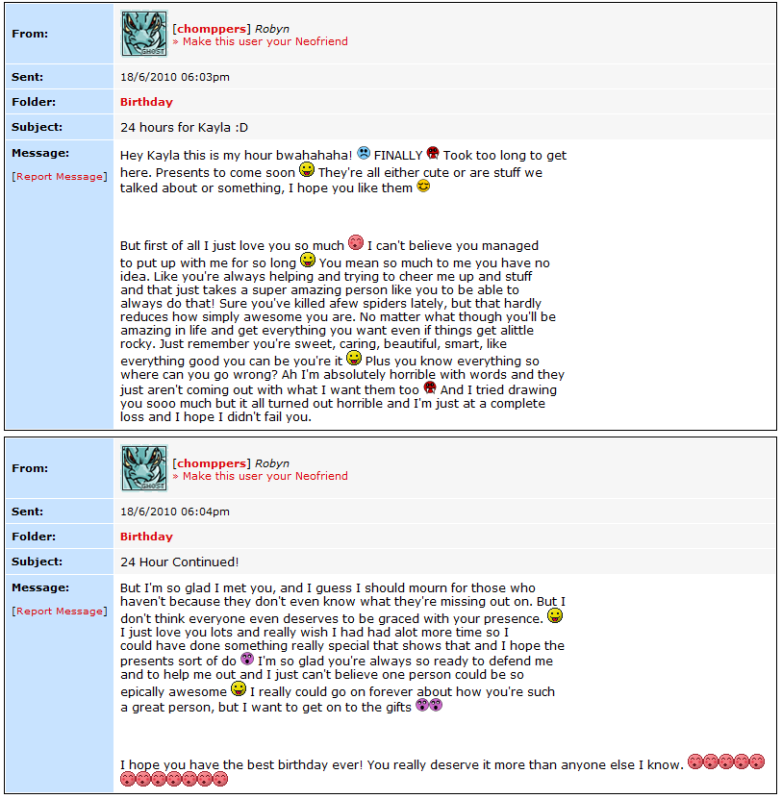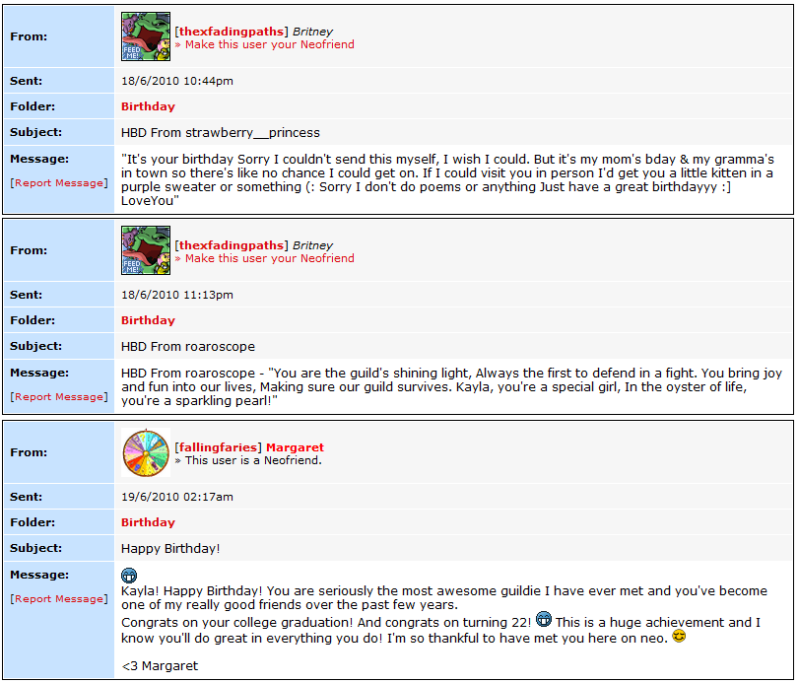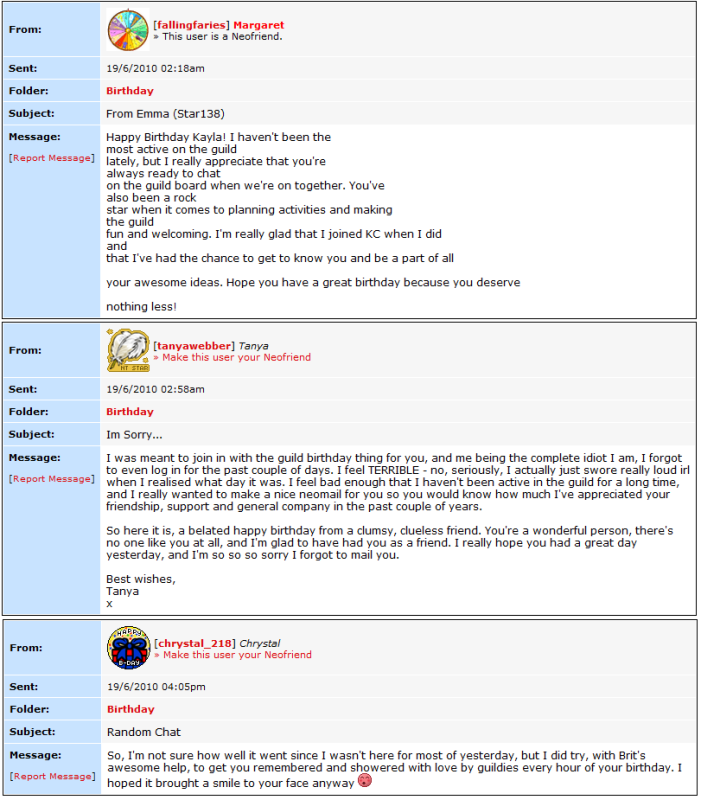 Unrelated to the event, but appreciated nontheless :* :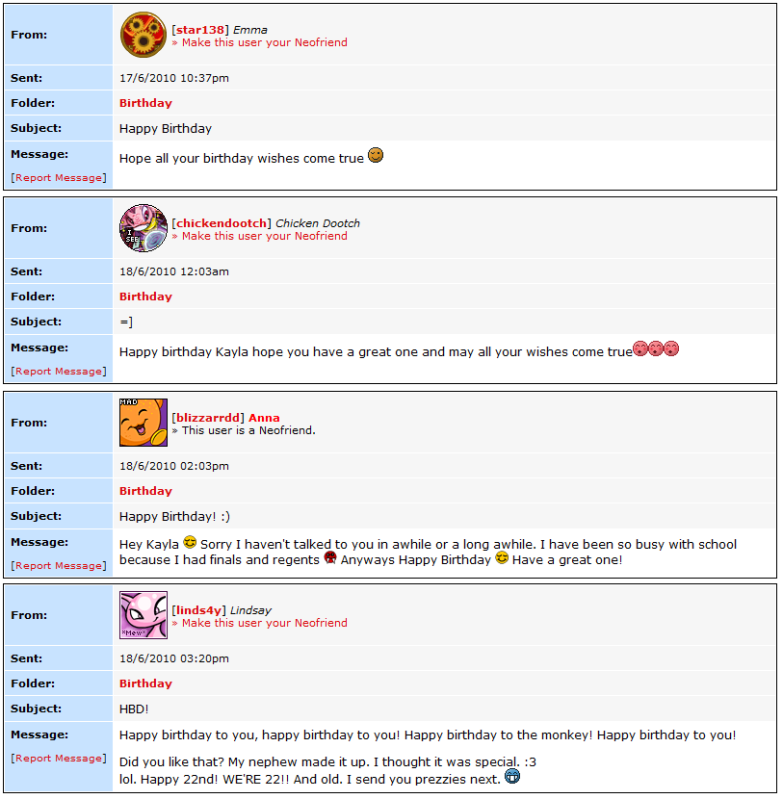 Also, in the weeks before my birthday I collected mystery capsules to open on my special day. I ended up with 60 of them! Here they all are in my inventory just before opening them all. :)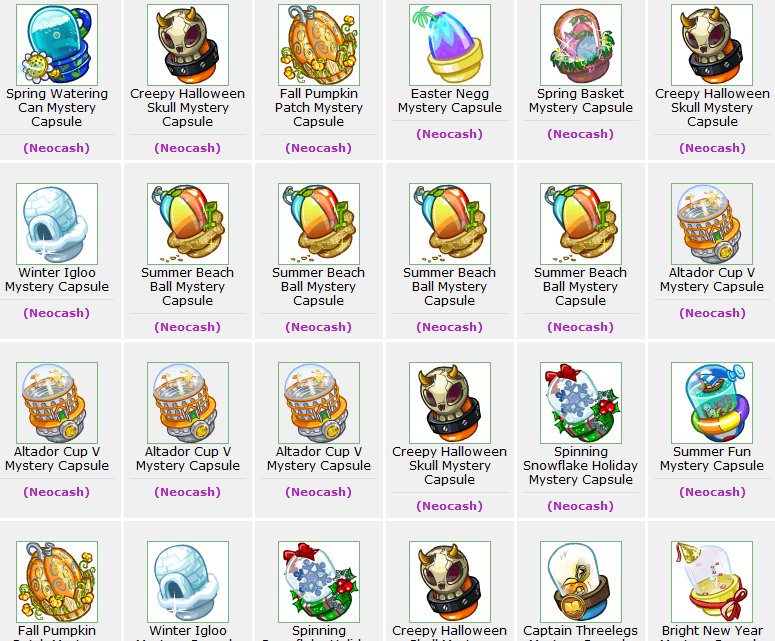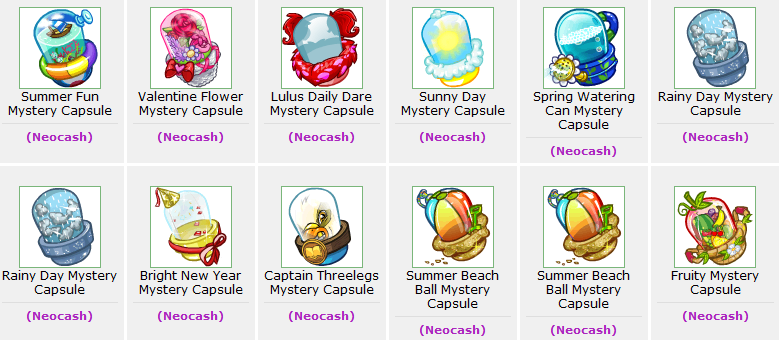 Avatars

Me getting avs, yay me!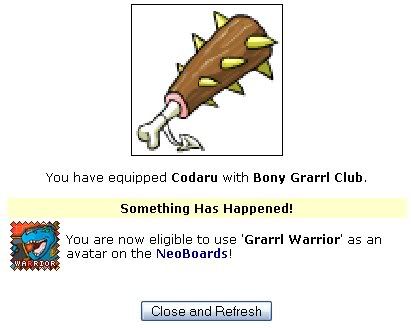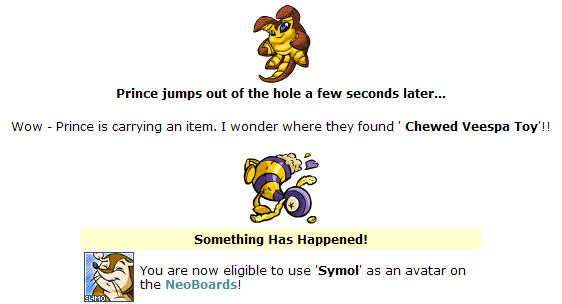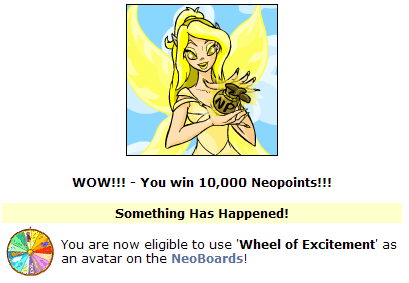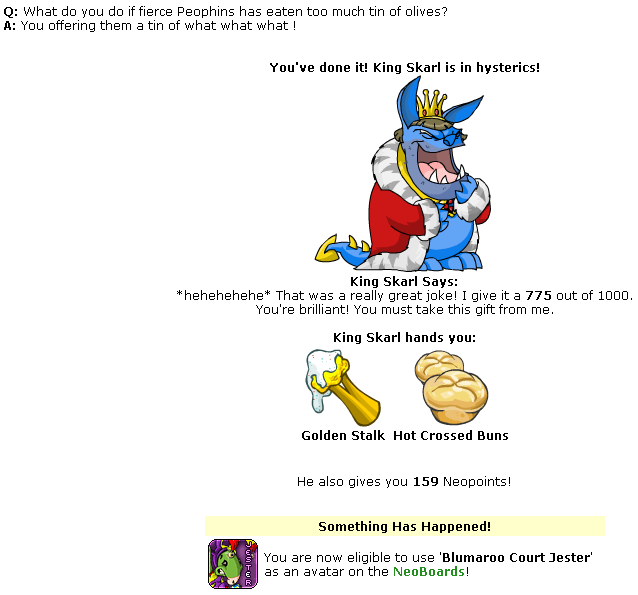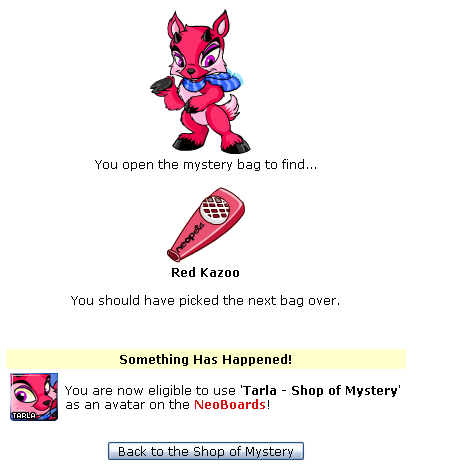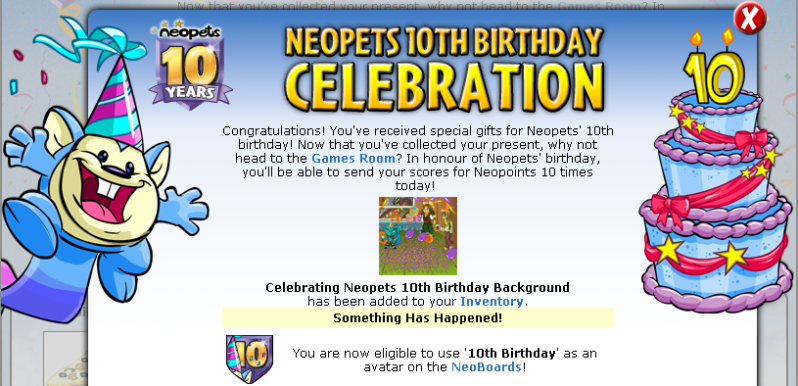 Snipes

I'm getting pretty good at this wiz sniping thing. B)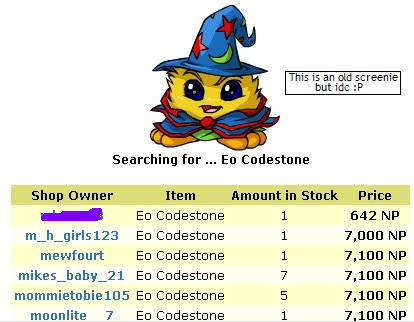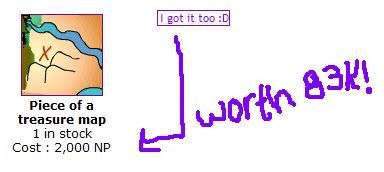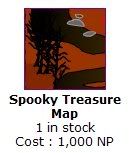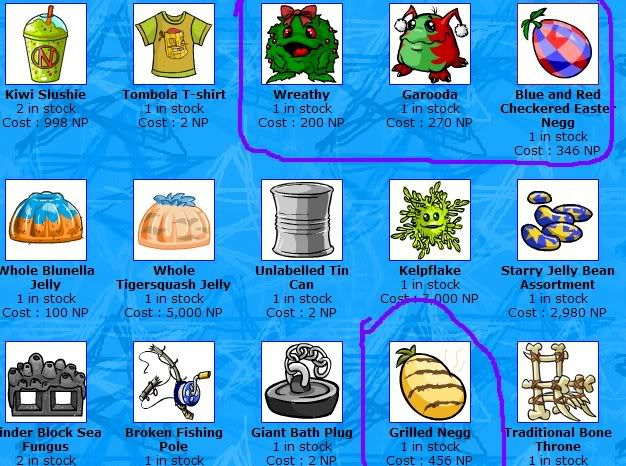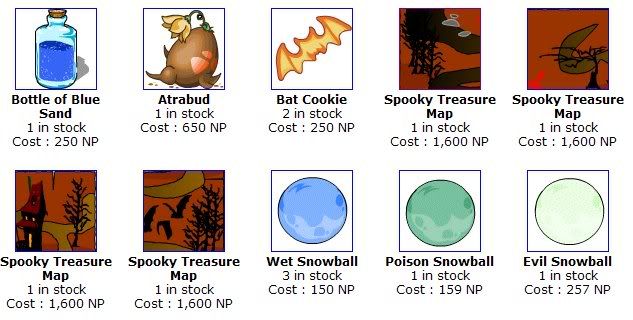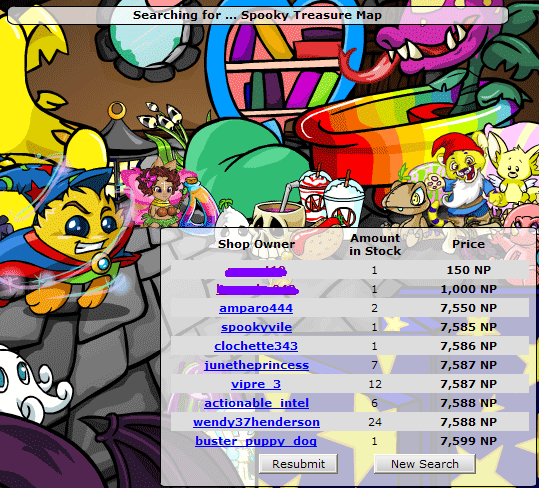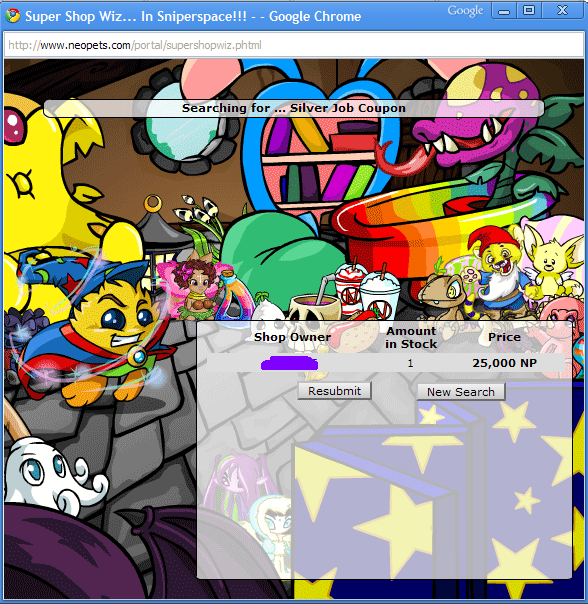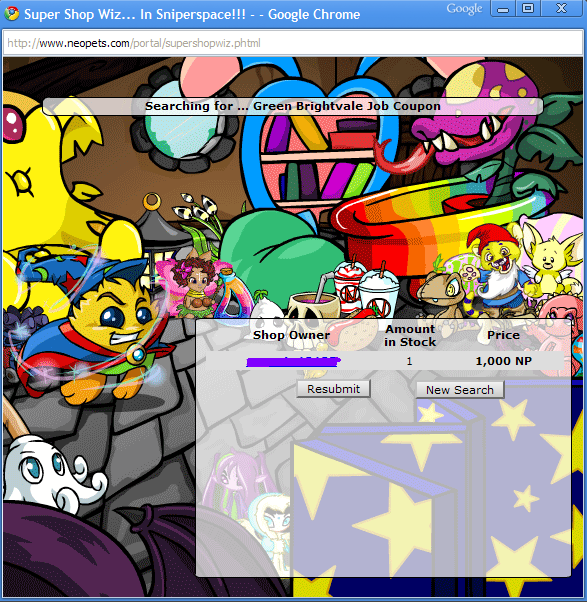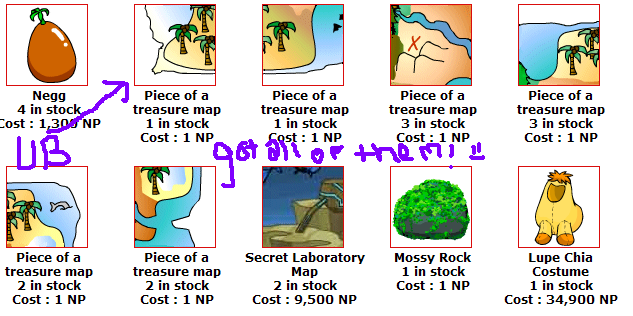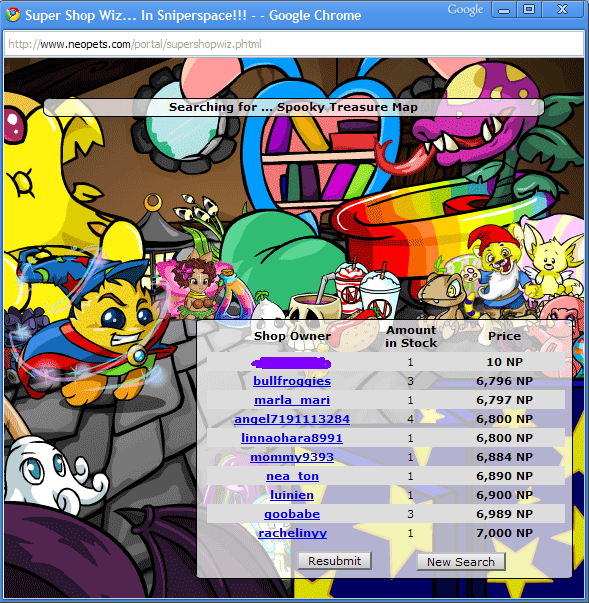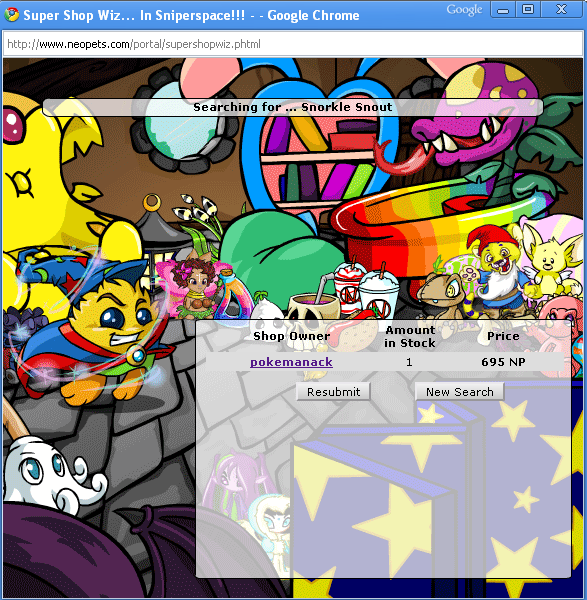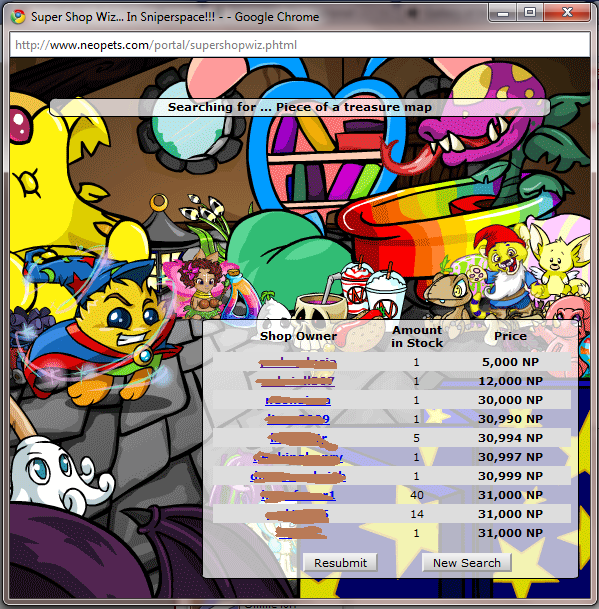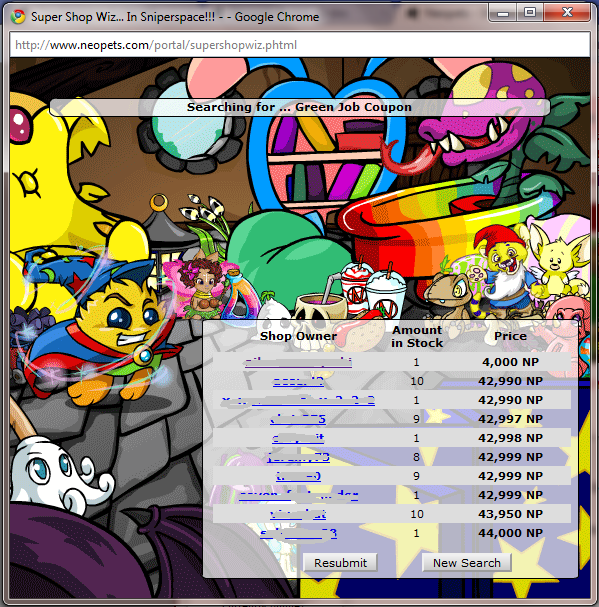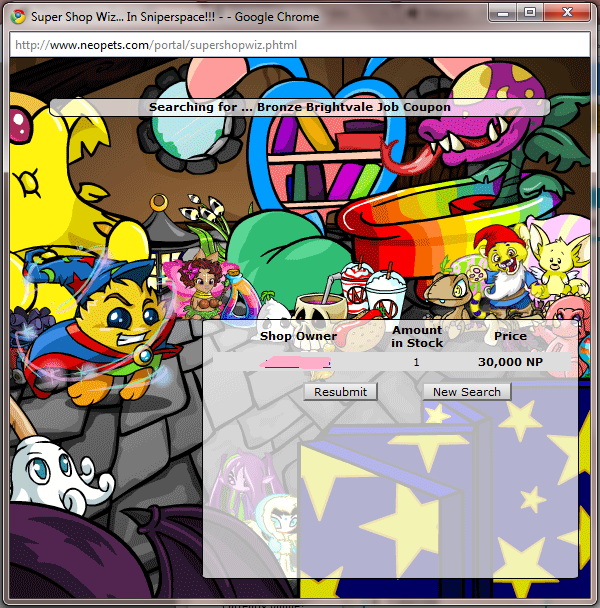 Lucky

I've been called "lucky" on more than one occasion.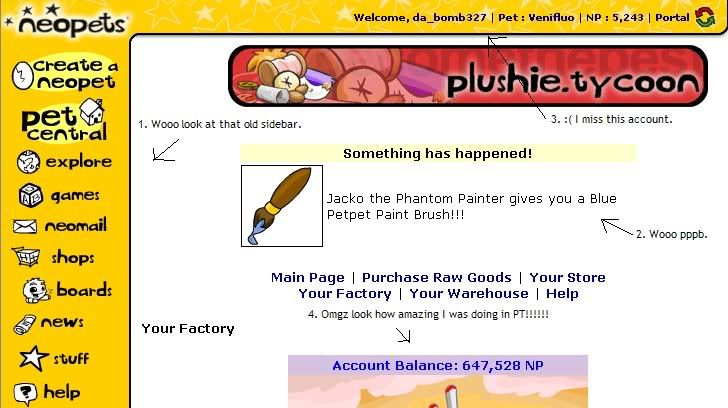 My first FFQ, I forgot to take a screenie of getting it because I was so excited haha.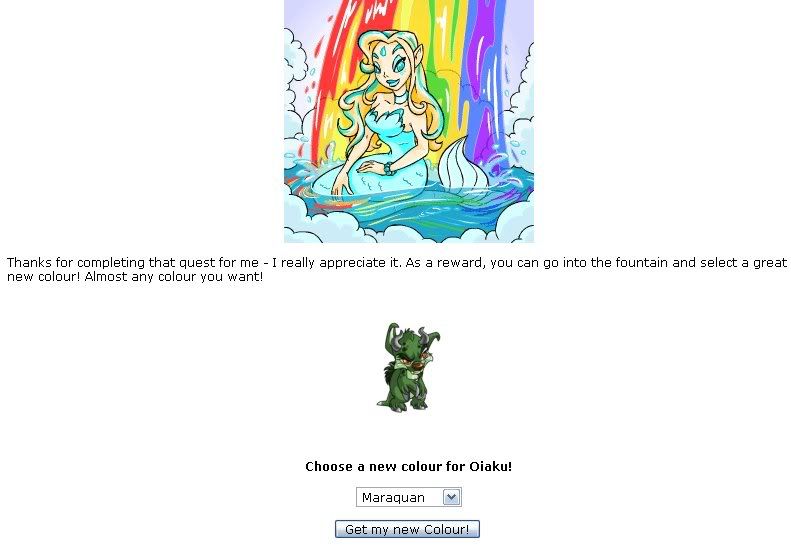 Oiaku's transformations. Born a shoyru, zapped by boochi. Then morphed and painted with a FFQ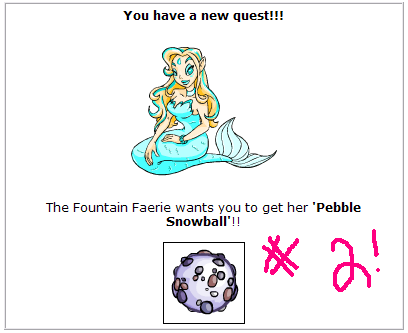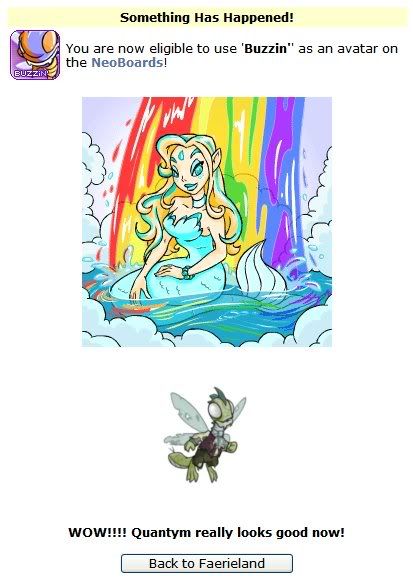 From my 2nd FFQ, I traded him off for a custom baby.





Nostalgia

Yeah so these are basically just old kad screenies from way back in the day (2 frozen accounts ago) when I used to hang around on the GC Kad Boards. Good times :*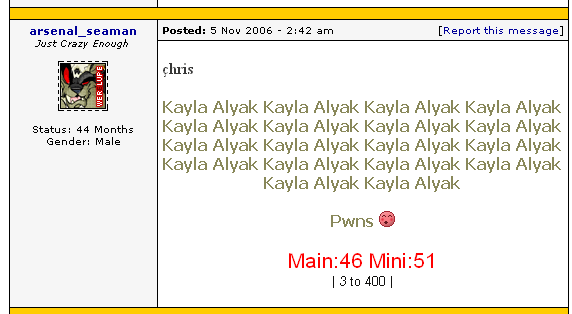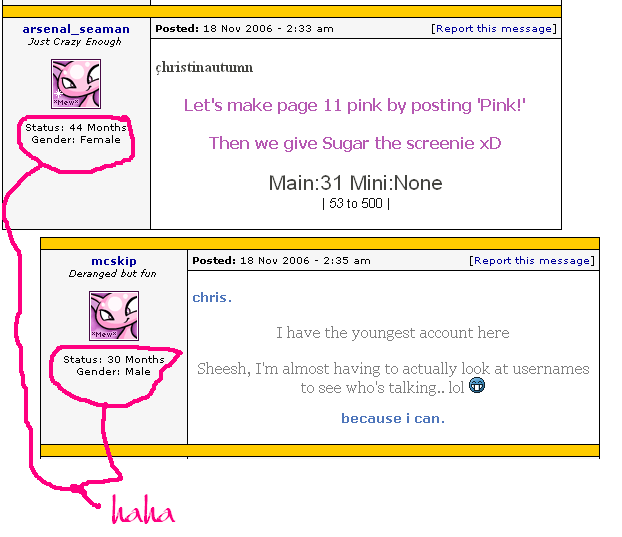 Not really a screenie, I know. But this was made by Rain (repulsives) it was sorta a running joke some of us who were up late on the kad boards have. One of those "you'd have to be there" kinda things.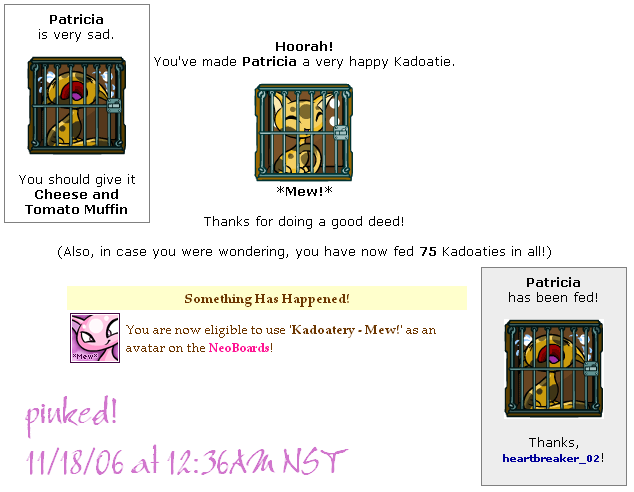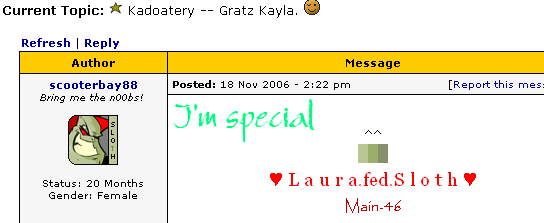 Other

Stuff that didn't go anywhere else :P
From Gourmet Club Bowls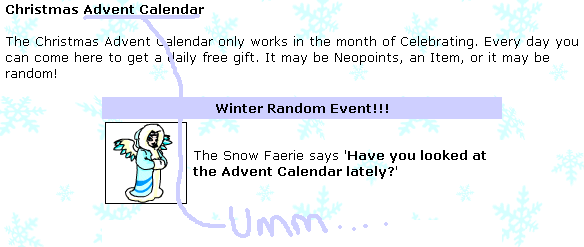 Negative NP!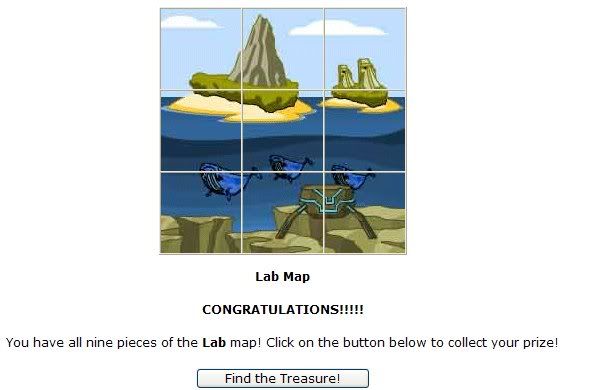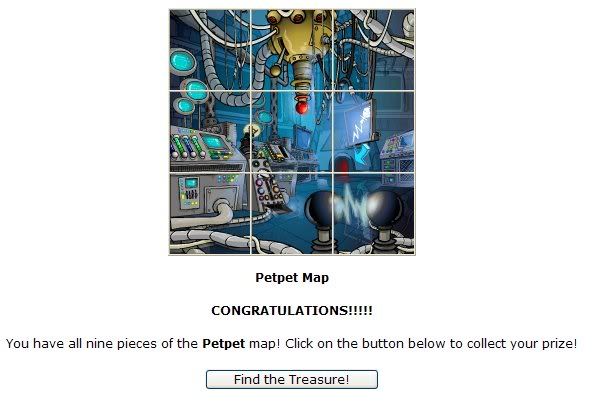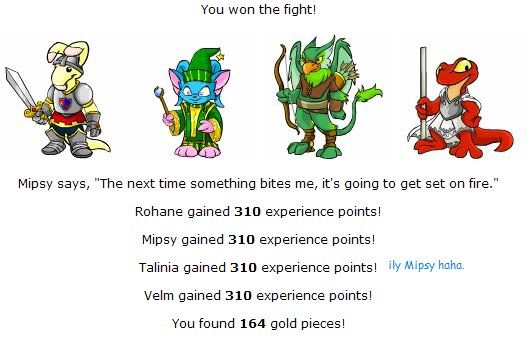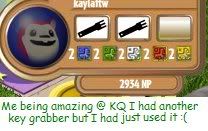 She's awesome B)

Good job Craiggles ♥ yes I did name one of my IOM people after him haha.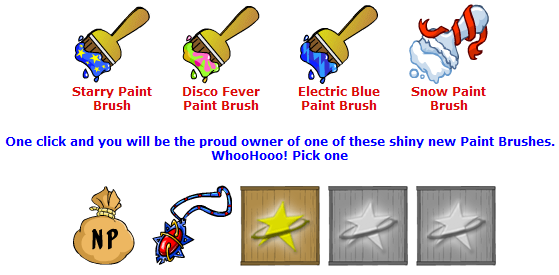 Yay premium referals!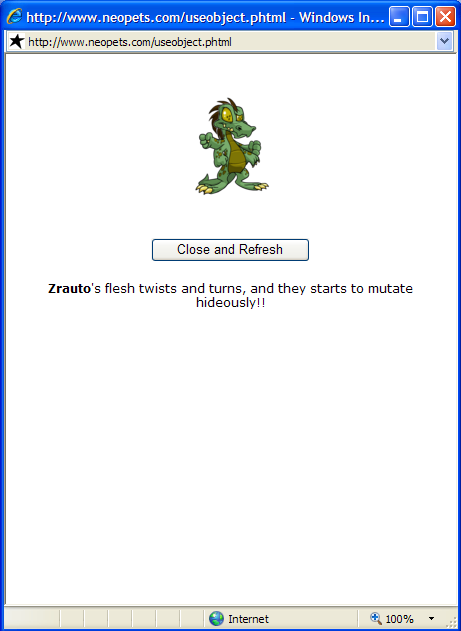 My krawk :D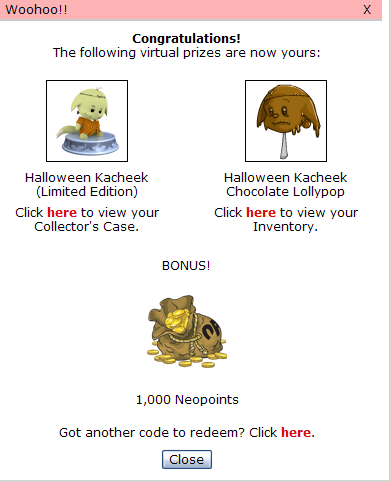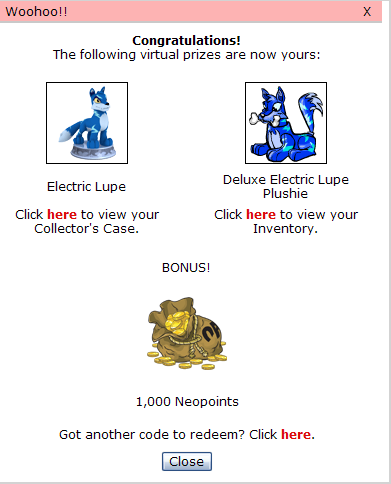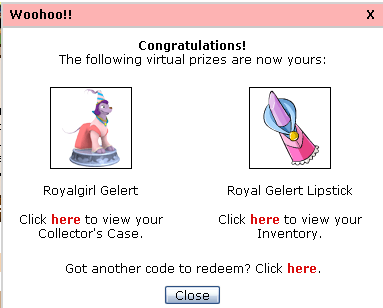 Not from neo... but it makes me laugh every time.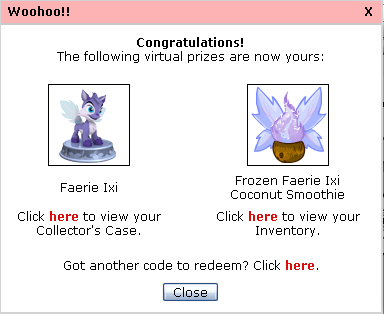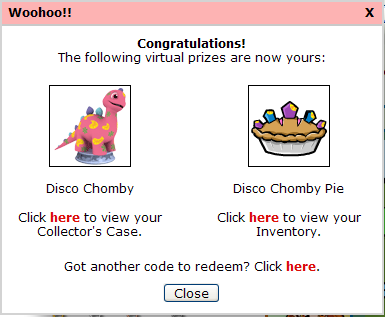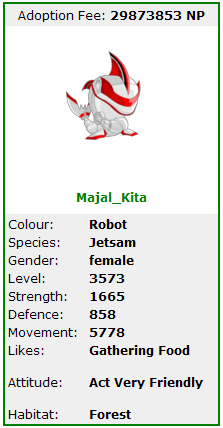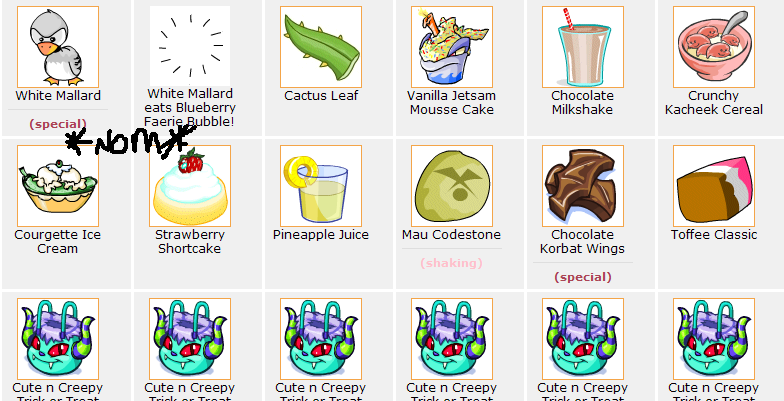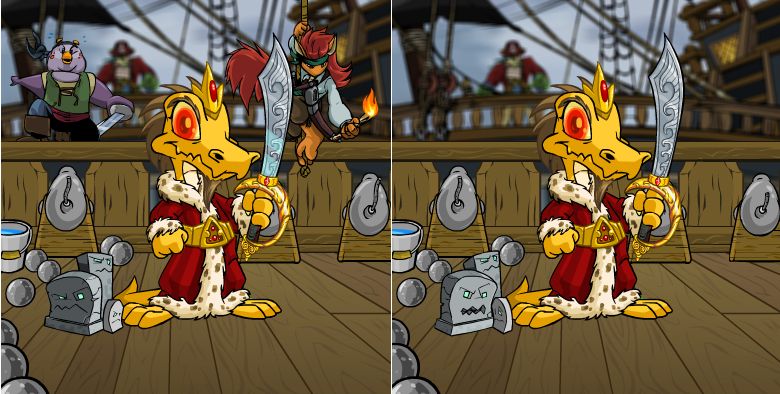 Zrauto dressed up in my awesome bday present from Emily before I traded it. :*