The water prince

Painted on April 13th 10:25NST
Name: Geiichi
Age: 18
Gender: Male
Personality: Geiichi is a very socaial and loving lupe. He is always up for meeting new people and can get attached very quickly. He tends to open up a little to much and puts his trust in the wrong people. He can be a little oblivious and accidentally insults others.
RP: Open


The family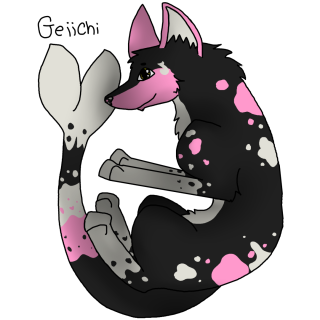 Geiichi is a very socaial and loving lupe. He is always up for meeting new people and can get attached very quickly. He tends to open up a little to much and puts his trust in the wrong people. He can be a little oblivious and accidentally insults others. He lives on an island with Flavis, he often holds merman attractions to help bring in customers at Flavis's island shop.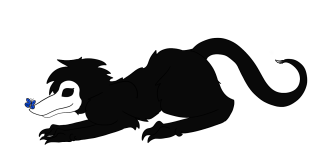 Bariela is a very rude and temperamental Krawk, she likes her space and thats why she stays alone in her swamp. No one has actually made contact with her, other then seeing her light or hearing myths about her. Not much is known about her past and how she ended up in the swamp. Bariela will find lost pets and either help them find their way out or lead them deeper into the swamp, causing them to get even more lost. Most are never found again.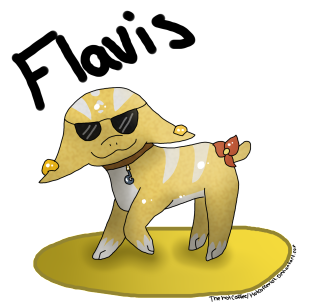 Flavis is the oldest in the family, he owns a tourist gift shop on an island off Mystery Island. He takes care of Geiichi who he treats like a younger brother. He can be quite a jokester but can also be very serious when need be. He is a social butterfly who loves taking care of others, he lets anyone live with him if he needs a home, like Uno.
Uno is a very new member to the family. He crashlanded on a beach near Flavis's shop. Flavis welcomed him to stay with open arms, although Uno would rather spend his nights out near the water looking up at the stars. He can also be found running, as if hunting down the very stars he gazes upon. He isnt very much a talker and would rather be alone, but when he does speak he is a sweetheart.
Applying for CoffeeDreams at the moment
CoffeeDreams is also a new comer to the family, she came from the sea. Uno was trotting along the sea shore when a horn appeared out of the water, curiosity grabbed him and he approached it. Coffee popped her head out and began to sing sweetly, luring him deeper into the water until he was completely under and not breathing. Luckily Geiichi just happened to be swimming by and saved Uno or he would not still be here. Flavis does not like Coffee and wants her gone before more people are harmed.
Para works at a pirate themed restaurant on the island Flavis works on. She can often be found charming the tourists with her cuteness. Once when Jator escaped she found him, fed him, and let him stay with her for a while. When he was taken back to the institute she was crushed, but only for a while, she moved on fast but still hopes she will meet him again one day.
While Rynarda is not apart of the plot above she has her own plot that I plan to expand when I adopt more pets. Rynarda lives like a rat on the streets, the government tried to get rid of her and failed. Her kind used to be used as guard dogs in a city that never sleeps. Created to be extremely smart and strong they started to think for themselves. The government realized their fault and destroyed all of them but one, something in her caused her to become undead. Not able to fully be alive but not able to die. She wanders the streets in fear looking for her purpose in life.