Hi and welcome to devonhortons guide to neopoints. This site is currently under construction. If you would like to learn about my pet, Friggs_2001, the Quiggle, you can scroll to the bottom. I have compiled a list of links that lead to neopoints. These links are from the homepages of:
When you log into Neopets, you should collect your daily bank interest from The National Neopian Bank. Next you should visit Neo___Zafaras daily links. After you have done so, find the hidden NP in the links below. If any of the links don't work or if something has been taken off the site, please neomail me about it.


Directions for the links below: There are hidden NP that only appear when you mouse over them... Good luck in your NP hunting

The following pages also have links that lead to NP, but they are invisible links. The only way to detect it is to see when the cursor changes. The following page has special directions: Wait for image to load. When the sand in the top half of the hourglass is emptied, there will be a lone grain of Sand. The hourglass will turn upside down. You need to click on the single grain of sand BEFORE more sand covers it. If you succeed in doing this, "The Darkest Faerie" will appear on your screen. If you wait several seconds, the screen will change, telling you of your winnings.

The following page also has special directions. There are five orbs to find, as each orb appears, click on it. You will recieve 100 NP.
As the page loads, a spinning purple vortex will appear. Click on the center back part as quick as you can.
The next orb you will get automatically
Click on "Downloads". Click Download in the bottom right hand corner. You do not have to fully download it to receive the orb.
Click on "Story"
Click "Visit Website" two times.
Note: You must wait a full 24 hours before you can collect the orbs again. Note: There used to be a sixth orb, but it no longer works.

These are games, quizzes, videos/trailers, trivia or links. The games, quizzes, and trailers are guaranteed NP. However, you may need a guide for the trivia. I have provided some.

Now you have anywhere from 6,950 to 17,850 NP. If you dont, do not panic. The neopoints usually take some time to get to your account. You may have also missed a link. Now we are going on to greeting cards you can send for NP. For the all of the links except the first one, you will recieve instant NP and can send three of each card to still earn NP... But in order to do this you need to re-open the link after every send. I created an e-mail adress just so I could send these greetings to someone. It is sasdf132@gmail.com. Feel free to use it to send greetings to.

Congatulations! You have just earned somewhere between 9,200 and 20,100 neopoints, by doing practically nothing. Now lets move onto the harder part... Games. garmfay has a great page on game guides.

Most sponsor games give a good payout because they want users to keep playing them. There are some other games that also give a good payout but are not sponsored. Here is a list of some of both types of these games... Also please note that I received this many neopeoints after using all three sends. I had to find out that the following information the hard way: 1000 NP is the maximum earnings from one score send.
| | | |
| --- | --- | --- |
| I got 3000 NP by collecting 5 tubes 3 times (getting the sixth tube awards no extra NP) | I got about 1050 NP by answering all twelve questions correctly with some speed points. This Guide provides all the answers. | I got 1314 NP by answering all ten questions correctly. This Guide provides all the answers. |
| I got 1071 NP by finishing the game. This is the maximum earnings from this game | I got 3000 NP by hitting the kass at least 863 M. This Guide provides great explanation on how to boost your score. | I got 1350 NP by finishing the game(my score is near max. earnings.) |
| I got 1650 NP by finishing the game. This is a quick but sometimes frustrating game. | I got 1400 NP by completing all of the levels. | I earned 3000 NP by finishing the game three times. A quick, easy game. |
| I got 1080 NP after completing the first stage and dying in the second. | I couldn't get a very high score, but still earned 820 NP in about 3 minutes. | Use potato counter and division levels. Earn 3000 NP. You need to know basic division to play division level. |
| I am not very good at this game, but manage to get at least 30 points before sending score. I earn near 1125 NP. | Quick and Easy. Hit spacebar when sloth appears. If you hit it, score sends automatically. I earn about 1100 NP. | Easy and Quick way to get neopoints. I got 1835 NP after 3 sends. |
| Fairly quick and easy game. Typing 'xagam' will restore full health and power. I earned 1700 NP. | This is not my best game. I do much better when I count out loud and go quickly. I earned about 1900 NP. | You must focus and not blink. Trust your instinct and use reasoning. I earned 1125 NP after 3 sends. |
My total, section above 30,520 NP
Game of the Day
Snowmuncher
The Game of the Day provides double neopoints and can be a great source of much needed NP. If the game of the day is not updated, Click Here.

If you do not have anywhere near my scores in these games, please do not be discouraged. This is normal. Just play the games you like and you will get plenty of neopoints anyway.

---
| | |
| --- | --- |
| Hi, I am Friggs_2001 the Quiggle. I like my owner, devonhorton, very much. Well guest, do you like to laugh? There is nothing more fun than playing in the sun with friends. I love to play Gormball and Cheat amongst other things. | |
| | Once I even saw Capara the Kyrii in the Grooming Parlour. She was there buying some special shampoos for her hair. Boy is her hair shiny, she must wash it all the time! She seemed really nice though, and she gave me her autograph :). |
I am pretty new around here, but if you want to get together and maybe catch some bands at the Rock Concert or something, why not Neomessage my owner, devonhorton. They are always around giving me nice treats to eat or taking me to exciting places, I am sure you would get on really well.

Anyway, thats it from me, I may add some more to my webpage later, if devonhorton will show me how :) (They are currently learning HTML from the NeoPets HTML Guide). If you like hanging out with other Quiggles then you should join a Neocircle for Quiggles! Then you will meet lots more Quiggles just like me!

Unique page views (Began on July 24th, 2008)
Links to other great guides
Links to Free Stuff and more




Free
Jelly
Cost : 0 NP


Free
Omelette
Cost : 0 NP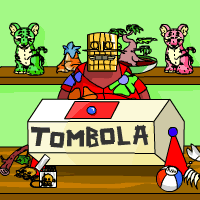 Free Tombola
Ticket
Cost : 0 NP


Free Fruit
Machine Spin
Cost : 0 NP



Link to me: devonhorton's Guide to Quick Easy Neopoints
Please note that this is my only account. If any other user claims to be me, ignore them.
Note to TNT, the following keywords are to help users easily find my site. Neopets guide neopets homepage neopets pet neopets virtual pets neopets petpage neopets neopoints neopets easy neopoints neopets NP neopets np guide neopets pet homepage neopets friggs neopets friggs2001 neopets friggs_2001 neopets devonhorton neopets quiggle neopets free site neopets free virtual pet neopets devonhorton user neopets devonhorton username neopets daily links neopets dailies neopets daily site neopets webpage neopets guide to neopoints neopets guide to easy neopoints 50 k a day neopets 50k the easy way neopets 50k a day neopets 50 k the easy way neopets neopoints np neopets neopets help neopets neopia neopets neopoint help neopets np help neopets neopoints help neopets


This page was last updated: August 13th, 2008.