the binding
1.
Waking up as the sun gently spilled into her bedroom she crawled from her bed, looked through the window and saw she what she saw every morning. The mist rolled off the gentle waves lapping the shore as the burning sun shone red across the moor. Seagulls cried out in the early morning fog, their calls piercing towards the sea. A sense of hopelessness unfurled in the pit of her stomach as she digested the scene in front of her. It wasn't that anything was particularly wrong - in fact, it was just the opposite; nothing was out of the ordinary. No boat cut through the delicate waves, silently making its way towards the beach. No man was wordlessly making his way up the stone steps, his tired limbs ready for a plush mattress and a few days of rest. She turned away, disgusted at herself for being so weak. It was simple, really. Her husband was not coming home today.

It had all taken flight when Nyn was introduced to her father's best friend and his son, Naka, short for Nakajima, which meant center of the island. The two toddlers instantly fell into what seemed to be innocent puppy love. Together they would spend all day wandering the beaches, sculpting in the sand and chasing native birds from the edges of the sea. They were inseparable, and their parents were happy.

At the age of 17, Naka proposed to Nyn. It had come as easily to him as the smile in her eyes - even as a child he knew he would someday marry her. As everyone in the village had expected, she did not think twice about her answer. She said yes with her heart, her soul - her everything she had to offer. They were wed a few months later under a full moon and a night filled with soft southern winds, low tides and glittering lanterns dancing across the water. Everything was inexplicably and absolutely perfect.


2.
She walked carefully through their small house, admiring the little things that brought memories flooding back. A picture frame here, a small trinket there. At each pause her fingertips rested slightly, warming upon contact. Carefully coming to the back of the house, she glanced out through the large expanse of windows. The morning light was still hazy, soft. A soft aroma engulfed her as she stepped outside, emanating from the blooms opening up their delicate petals to the prospect of a new day. Here the sweet feeling in her core strengthened, urging her on. Reassuring her.
Even after their marriage the couple remained in love. Every day it seemed as if they fell in love with each other all over again. From the way he gently guided her around their newly bought house, to the way she hummed while preparing his lunch. Routine followed, an everyday peace ensued.

The whole village loved them, always calling out and waving when they went into the market. It was almost as if there was a spiritual blessing that surrounded them; protected them from whatever trouble that could be creeping around the corner, ready to attack. The drank each other up in their love, and anyone would swear as the passed them by that their hearts beat as one, just like the two cherry blossom trees in the garden had intertwined themselves to the point where their bark finally gave way and molded into one trunk.


3.
She circled the entire garden once, twice; unsure. Suddenly a soft breeze pushed on the small of her back, guiding her. She passed the soft lavender Ajisai flowers, pushing past the bright pinks of the Boke plants. Grass growing up from beneath the stone path tickled at her bare feet, but she did not care. Instead, she kept walking, never pausing. This was her journey to make, she knew this in her very core. Petals, skittering across the ground in a slow waltz, twined around themselves the way she once did with her beloved. In the next moment she reached the pond's edge. The water was glass, a pool of pure serenity. It was then that she dropped to her knees, no longer able to hold her own weight.

Three years into their marriage, Naka was fired from his job at the market. Production was slow with the bad season and the fruits and vegetables they would normally sell were only found in small quantities, usually snatched up before even being placed on the wooden tables. Together Nyn and Naka decided they would overcome this ordeal, and so Naka took up fishing.

His father, like most, had taught him how to fish when he was just a boy, and while he caught nothing in the first few weeks at sea, slowly but surely he began to gain a bond with the sea and her bounty. After the third week he came home with a dinner ready to cook, and Nyn cried with relief upon seeing the light returning to Naka's eyes.


4.
She trailed her finger along the cool rocks that outlined the pond, tracing years of history that defined each stone. Gazing into the deep water, she stared back at a woman she did recognize. Suddenly the surface was shattered by a tail of one of the koi that occupied the pond. Smiling, watched as each of the koi gathered to the spot where she was perched. Their tails whispered into the deep of the pond, back and forth. When all was still, she dipped her ring finger into the pond, breaking the silence that had fallen. Frantically the koi started jumping into the air, performing acrobatics that they had never done before. Splashes erupted from every direction, soaking her clothing. Eyes closed, she did not even notice.
For years this was the way it was. Naka would leave at dawn, slipping out the door and down to his boat as the last of the morning's shadows edged away. Knowing that Naka thought she was asleep, Nyn kept her eyes carefully shut. As soon as he was pushed off the shore however, his oars silently slipping into the chilly salt water, Nyn would run for the door only to watch her husband leave for the day.

Her heart ached when he was out at sea. She did not know what adversity he had to overcome in order to be successful, but she worried for him nonetheless. She feared what many of the other fishermen's wives feared - that one day, he would simply not return, swallowed up whole by the sea herself. Simply put, he was who she was, and when he wasn't around she felt nothing.
5.
The fish spoke to her in hushed tones, speaking no words but saying everything she needed to know. She slipped into the chilly water of the pond, eyes still closed. Her garments clung to her pale skin, swaying like the fish fins that brushed up against her. Deeper and deeper she walked until she could not walk anymore. For the pond that was so shallow before had now become as deep as the ocean she sang to at night. Her feet no longer rested on the rocky bottom but were suspended silently in the water. No waves graced the surface, everything was still. The koi danced along her skin, pushing and wiggling up against her, acting as catalysts for the process. All at once, the fish darted away from her, and she opened her eyes.
He was gone. Much like she had feared, she felt it the minute his soul left this world and moved onto the next. Half of her died on the spot, disappearing into nothingness with no intention of coming back. Gasping, she clawed at her heart, which had, like most of her, stopped. She ran down to the soft sand of the beach, throwing herself into the surf and screaming at the ocean that had taken her love away from her. But the sea did not, as she desired, take her too. She whispered to Nyn that she could not take her soul, for it wasn't her time. This wasn't her destiny, to die at this time.

Slowly, Nyn rose from the salt water, her wet hair clinging to her rosy cheeks. She shivered and padded back to her home, silent. Then she climbed into her bed, still soaking wet, and cried out salty tears that mirrored where her husband's soul lay.
6.
She peered into the murky darkness, unafraid. Her silvery eyes glowed and the light bounced along the bottom of wherever she was, for she did not know. The koi talked to her with more clarity now - after all, she was one of them. Swimming deeper, her tail cut through the cool water seamlessly, without creating a single ripple. The fish followed her as brothers would. The bright orange hue of her scales radiated even in the darkest shadows, and her delicate tail wisped back and forth. Lying down on the bottom, her hair caressed her bare shoulders, and she smiled into the shadows. She was one with Naka now; together they were bonded to the sea and all of her love and cruelty. She was at peace.
a portrait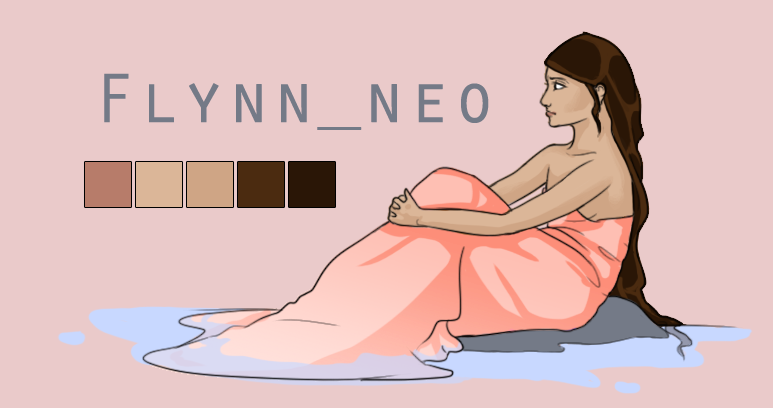 Drag and drop the above image into your URL bar for full size.
Nyn has very light skin and long black hair that turns into waves near the end. She has completely white eyes - no iris, pupil, just white. Her tail her wispy and much like a koi's, and her fin is a multicoloured orange, mirrored off of the Faerie Tuskaninny's markings.

She is always near the water or submerged in it. Fish, or more specifically koi are also always near her. She has a gentle and soothing way of moving, and her face is almost always one of peace.
a life after death
After Nyn turned herself over to the sea she finally became one with her husband, destined to remain there for eternity. She did not fear this choice - being with her husband has given her unmeasurable peace within her core. At first the people of the village talked about her amongst themselves; gossiped about the couple that once was. But eventually they grew bored of the story, moving onto greater and more dramatic things.

There was one person who kept the story alive, however. Nyn's father was one of the best storyteller's on the island, and he never forgot the tale of his own daughter. He would gather his things and rest on the docks of the beach all day, his gaze unwavering from the sea. When questioned by a child what he was doing he simply smiled, crinkling the skin in the corner of his eyes and asked the youngling if he wanted to hear a story. Not long after all the children grew to know the story of Nyn and her lost husband. Years past, but the children would continue coming up to sit beside Nyn's father, a twinkle in their eyes as they listened to the heart-shattering tale.

One year he no longer sat at the end of the docks however. He had passed away that spring, simply drifted off to sleep and had never re-awoken. It was said that he was buried with a smile upon his face. One would think that the story of Nyn would finally die off, pushed to the back of people's minds and forgotten after time. But that was not the case. The children grew into adults, and they would describe the story with hushed voices and a sparkle in their eyes to their children. Many generations later the tale still lives on in the heats of each villager. It is now said that if you sit at the end of the dock on a particularly misty morning you can still see Nyn's father telling her story with that same crinkled smile on his face.
an art collection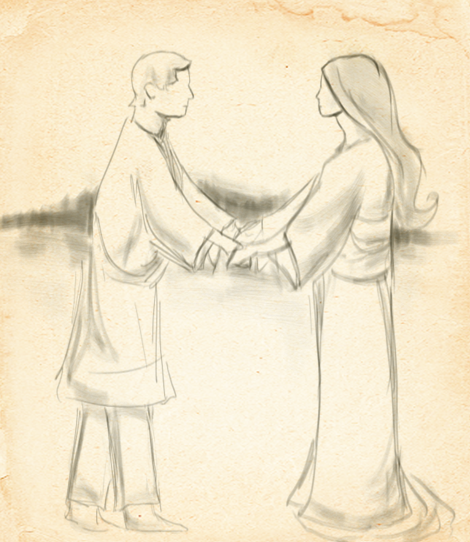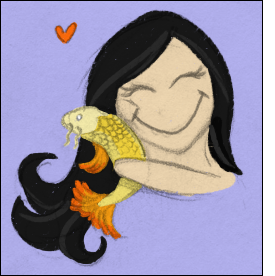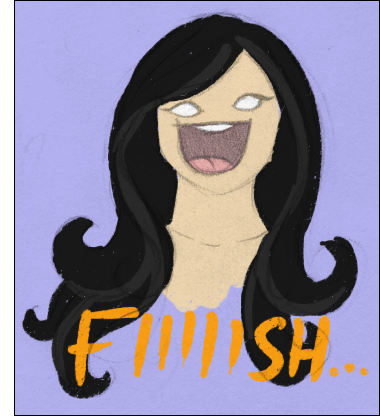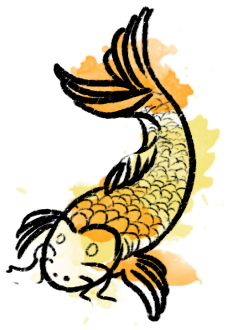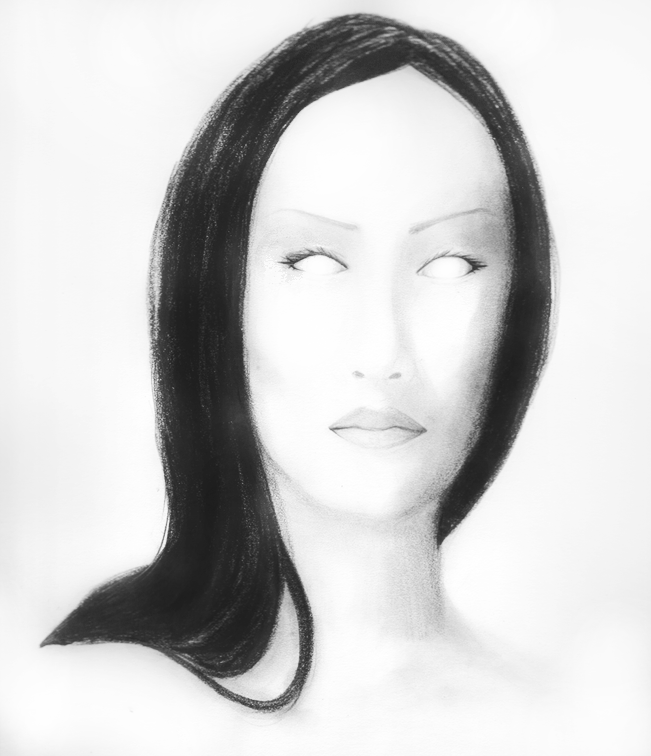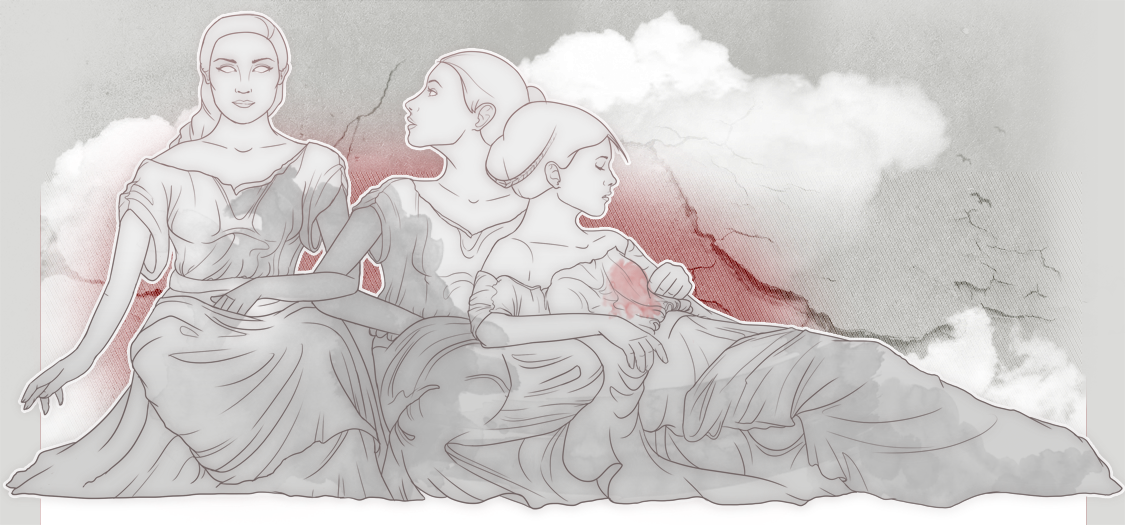 tuskaninny adoptables!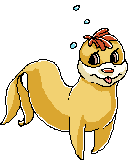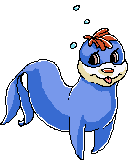 Simply replace the "Yellow" part of the image's URL with what colour you'd like.

I take colour requests! I've only done the basics but if you'd like a colour in particular just send me a Neomail.
link back?
Please feel free to take a link with you while you are on your way! Nyn's father would be proud to have her tale passed along.

This link is 50 x 50 pixels, simply place your cursor in the textarea, press Ctrl + A to select all, Ctrl + C to copy and finally Ctrl + V to paste the code into your perspective petpage. Mail Rebecca if you'd like a link exchange!






Thank you for reading!
And also, thank you , Nat for letting me tweak your drop-to-the-side navigation menu! I really appreciate it. :-)


Started 12/18/2012