Aloha! My name is Bundevara,
I am a Krawk. My favorite color is jade green and I like gathering food, cooking, eating, playing drums and gardening. My favorite place in Neopia is definitely Mystery Island. It's so beautiful and lush, I love visiting the Flotsam Chef. He's knows SO much about food, it's amazing. I someday hope to cook as well as him. Oh, if you haven't already guessed, I'm a huge food fanatic! Eventually I want to have tried everything there is to eat in Neopia. My owner has suggested that I try and become a member of the Gourmet Food Club for this reason. She regularly takes me down to the Golden Dubloon, my favorite restaurant in the whole world, for delicious meals consisting of all the most delicious things you could possibly think of to eat or drink.






Other than cooking and eating I also enjoy fishing at Ye Olde Fishing Vortex in Maraqua and picking berries at Meri Acres Farm. I'm also fond of spending time with my beloved Slugawoo, Scruffy. He's a very good petpet to me and is very sweet, Slugawoos are definitely the second best petpet in Neopia (because obviously krawks are best). I don't really reading but my sister Sisnenis insisted that I become fully educated about the responsibilities I was taking on when I got him, so I'm all read up on them.






My favorite band is the Hikalakas. Their music is so up-beat and relaxing. I can play a couple of their songs on my drums, I don't have quite the dexterity needed to master them. I've got plenty of their merchandise though, my bedroom theme is based on their style. My brother Aardben says it's a bit sore on the eyes though... :(





---
How I became a Neopet
I was adopted by Aardben after I found him washed up on the shore of Tyrannia and nursed him back to health. We traveled from there to Terror Mountain, where we were captured by slavers and shipped over to Meridell to live our lives as surfs. We escaped the kingdom, bringing along Sisnenis and found refuge in Brightvale where we were adopted by Aetteews. Soon we were traveling again and we found ourselves on Krawk Island, and Aarben wanted to see ever inch of the island. It was a pretty hot day and we had been walking for miles so I was really hungry and tired by the time we made it to the Mysterious Cave. I sat down to rest a while and when I awoke I noticed this strange glow around me. It seemed to be coming from the walls. I moved a little closer and saw it was actually this fungus. I can't explain why, but I just reached up and tore off a piece of fungus and ate it. It tasted really good, like chocolate and honey and marshmallows all rolled into one, so I ate a little more. Before I realised what was happening I started to feel all tingly and I began to change. I grew taller, spikes appear along my back and I actually felt smarter!



Aetteews had a bit of a shock when they saw me next, but we both realized I must be a very special Neopet as I had never heard of anything like this happening before. Since then I have been a very happy Neopet, although I haven't eaten anymore fungus since then!
---
Character Profile
Eye Color: Jade Green
Skin: Camouflage
Gender: Male
Favorite Fruit: Tigersquash
Favorite Vegetable: Ferns
Favorite Drink: Lemon Pop
Favorite Negg: Pumpkin Negg
Favorite Desert: Zeenana Split
Favorite Meal: Dinner
Favorite Book: The Great Slugawoo Mystery
Weapon of Choice: Rustic Wooden Spoon
Defensive Item of Choice: Pumpkin Shield
Guild Wars II Class: Warrior, Chef/Huntsman
Likes
Gardening
Fishing
Cooking
Cleaning
Gourmet Food
Well Aged Furniture
Dislikes
Fighting
Reading
Dress-Up
Messiness
Poisonous Foods
Kadoaties
---
Future Plans
I don't really have a lot of future plans. I plan to become the number one member in the Gourmet Club and also become a world class chef. It's hard to make too much progress though since I usually eat at the local hotel, mom says she can't stand to see me get hungry. We've got a bunch of Gourmet in our safety deposit box that she feeds me between hotel visits.
---
Artwork and Customization Ideas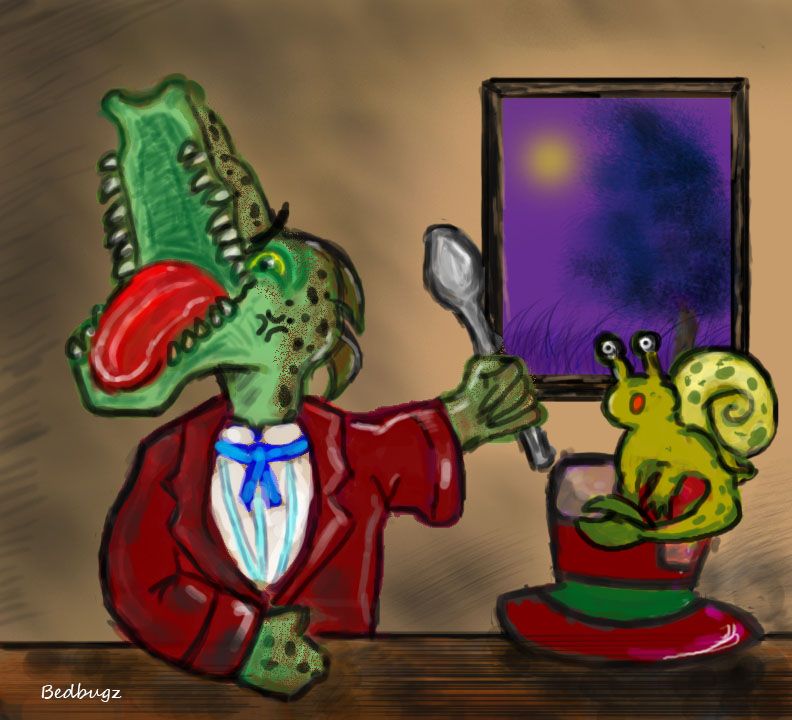 ---
Recipe Book
This is a recipe for the sweet treat that I was named after. It's a Serbian Pumpkin Pie Strudel and, mmmm... is it delicious!

Bundevara
1. 18 large phyllo sheets
2. 1 kg pumpkin, grated
3. 200 g sugar
4. Cinnamon
5. Olive Oil

Preheated oven at 180°C. Take one phyllo sheet and sprinkle it with oil and warm water, then place another on top, sprinkle, and another (3 sheets). Divide the pumpkin into 6ths. Spread one the division of pumpkin on top, 33g of sugar and season with some cinnamon to taste. Roll and place in oiled baking pan. Repeat until you're out of phyllo. Bake for about 40 minutes or until a golden crust forms. Remove from oven and cover with a damp towel for 30 minutes. Done!
Mushroom Crust Cheese Quiche
3/4 pound fresh mushrooms, chopped
5 tablespoons butter, divided
1/2 cup finely crushed saltines (12 crackers)
1/4 cup sliced green onions with tops
8 ounces Monterey jack cheese, shredded
1 cup cottage cheese
3 eggs
1/4 teaspoon Pepper
Paprika

Sauté mushrooms in 3 tablespoons butter until limp. Add saltine crumbs and let cool. Spread in buttered 9-inch pie plate and pat down and up sides to form crust.

Sauté onions in 2 tablespoons butter for 1 to 2 minutes. Spread over mushroom crust. Sprinkle shredded cheese over onions_ Blend together cottage cheese, eggs and pepper until smooth. Carefully pour in pie plate over cheese. Sprinkle with paprika.

Bake in a preheated 350 degree F oven for 30 minutes or until knife inserted in center comes out clean.

Pork in Lychee Sauce with Crispy Rice
guo ba rou pian

This dish is quite a party piece. A steaming hot bowl of soupy sauce is taken to the table along with a deep platter piled pieces of crispy rice. As the guests sit back in their seats, the sauce is poured over the rice to explosive affect—not for nothing is this dish known in some places as "a sudden clap of thunder" (ping di yi sheng lei). It's not just dramatic, however, but also a delightful mixture of tastes and textures. The pieces of rice crust soak up the sauce in a nice half-juicy, half-crunchy way. As you will notice, there is not a lychee to be seen-the name just refers to a type of sauce know in Sichuan as "lychee flavor." It is a sort of sweet-and-sour in which the sour notes stand out a little more then the sweet, rather like the fruit. The crispy rice (guo ba) is made from crusty toasted layer that sticks to the bottom of a pan when cooking rice over a fire. Sprinkled with salt and spices, this guo ba is a favorite children's snack and can be bought in packages like potatoes chips. Children love this dish, with its element of surprise and mild flavors. (You could easily substitute slivers of red bell peppers for chilies if you wanted to eradicate every hint of hotness.)

Serves 4 with three other dishes

¼ cup pound boneless pork lion (the meat from a pork chop)
For the Marinade

1 teaspoon Shaoxing rice wine or medium-dry sherry
1 teaspoon light soy sauce
2 generous pinches of salt
For Rice Crust

3 cups cooked, white, long grain rice (about 1 cup raw)
Other Ingredients

4 dried Chinese mushrooms
2/3 cup bamboo shoots, fresh or canned
2 scallions, white part only
2 Sichuanese pickled chilies or 6 tiny Thia chilies
5-6 leaves of a leafy green such as baby bok choy or napa cabbage peanut oil for deep-frying
2 large garlic cloves, thinly sliced, and en equivalent amount of ginger, peeled and thinly sliced
2 cups chicken stock
Seasonings

2 tablespoons sugar
1 ½ teaspoons light soy sauce
salt to taste (about ¼ teaspoon)
2 ½ tablespoons potatoes flour mixed with 4 tablespoons cold water, or 3 ¾ tablespoons cornstarch mixed with 6 tablespoons cold water
2 ½ tablespoons Chinkiang or black Chinese vinegar
1 tablespoon sesame oil
1. Soak the dried mushrooms in very hot water for 30 minutes.
2. Preheat oven to 300ºF.
3. Make the rice crust: spread the cooked rice onto a lightly greased baking sheet in a layer about ½ inch thick. Remove from the baking sheet and set aside to cool. When it is cold , brake the rice crust into quite large chunks. (This can be done in advance)
4 . Slice pork thinly. Put slices into a bowl, add the marinade ingrediands, and mix well.
5 . If using canned bamboo shoots, blanch them for 2 minutes in boiling water, rinse in cold water then slice thinly. Slice scallions and chilies thinly, at a steep angle into 1 ½ inch slices. long ("horse ears"). Slice the reconstituted dried mushrooms and add their soaking water to the stock pot. Tear the green leaves into pieces the same size as the meat slices.
6. Start heating some oil for deep-frying in a pan on the back burner as you prepare the sauce
7. As the deep-frying oil warms up, season the wok, then add 3 tablespoons of oil and heat over a high flame.. When it is beginning to smoke, add the pork and stir-fry until it whitens and the slices separate. Then add the garlic, ginger , scallion and chilies and stir-fry for 30-60 seconds until they are fragrant. Slide in the mushrooms, bamboo shoots, and leafy greens and toss in the fragrant oil for a few moments before pouring in the all the stock.
8. Mix the the soupy sauce well, add the sugar and soy sauce, and season with salt to taste. Add the potato flour or corn starch mixture and stir as the sauce thickens. Finally remove from the heat, stir in the vinegar and sesame oil, and pour into a deep bowl. Cover with a plate to keep it piping hot.
9. Lastly, deep-fry the the rice crust: adjust the oil temperature to about 375ºF, add the rice crust pieces, and deep-fry for about 2 minutes, until they are crisp but still pale in color. Remove with a slotted spoon, drain, and trancfure immediately into a deep serving dish. Take the bowl containing the sauce and the rice crust to the table, tell your guests to sit well back, then pour the sauce over the rice crust.

Persimmon Punch
Soo Jeung Kwa

The first time I tasted this delectable treat was after a traditional Korean dinner at a restaurant where it was served ice cold in individual glass bowls. In each bowl, floating on top of the punch, were 3 pine nuts. Aromatic, with the pronounced flavor of fresh ginger and cinnamon, the punch had been sweetened to just the right intensity. The contrast between the hot chili-spiced entrée, the side dishes and the punch was astonishing and highly appropriate. It should always be served cold.

1 gallon cold water (4 quarts)
¼ pound fresh ginger, thoroughly rinsed, sliced thin with the skin 2 ounces cinnamon sticks, about 8 to 10 sticks
2 cups sugar, to taste
6 whole semi-dried persimmons, cut into 1 inch triangles

1. Bring the water to a boil with ginger and cinnamon sticks. Cook over moderate heat for ½ hour. Strain the liquid and discard the ginger but leave the cinnamon i n the punch.
2. Add the sugar while the liquid is still hot, to dissolve it. Add the persimmons to the lukewarm liquid and cool. The color of the punch becomes an old rose shade. Refrigerate the punch and serve cold.

Serve whenever wanted with any Asian food.
Makes 1 gallon

Note: The Korean persimmon (Diospyros kaki) used in the punch is the large, orange, egg-shaped type. It is eaten when fully ripe -very soft, orange-colored, and with a creamy texture. In Korea, the unripe persimmons are picked in the autumn when fruits are becoming ripe. The fruits are peeled and strung together, but spaced like the lights on a Christmas tree. The strings of fruit are then attached to the persimmon tree to dry. Cool nights and warm days accelerate the drying, but during the week it takes to dry, certain microbes that are floating freely in the garden air attach themselves to the peeled persimmons. After several days, the persimmons wilt and each one if then pushed together to flatten on the drying string. When a white mold appears the fruit is dry enough to be packaged and sold, to be used in the punch.
This procedure us a good illustration of Korean ingenuity used in preserving their seasonal fruits and vegetables. It may also explain why dried persimmons are so expensive and uncommon.
Peppermint Swirl Fudge
1 package white chocolate chips
1 16 oz can vanilla or white frosting
1/2 teaspoon peppermint extract
4 drops food color
2 tablespoons peppermint candies

Line 8-inch square pan with foil, extending foil over edges; lighty butter foil. Melt chips in large saucepan over very low heat, stirring until smooth. Remove from heat; stir in frosting and peppermint extract. Spread in buttered foil-lined pan. Drop food color over fudge. Pull knife through mixture to marble. Sprinkle with crushed candy; press slightly. Refrigerate until firm, about 1 hour. Remove fudge from pan by lifting foil; remove foil from fudge. Cut into squares.

* MICROWAVE DIRECTIONS:
Prepare pan as directed above. In large microwave-safe bowl, microwave chips on high for 1 to 2 minutes; stir until smooth. Continue as directed above. .

Spinach Gnocchi with Nutmeg
An Aetteews family Birthday tradition…
4 servings

Ingredients:

1 baking potato
1 teaspoon nutmeg
½ teaspoon salt
1egg
1 package frozen chopped spinach
1 1/3 cups all-purpose flour
2 tablespoons margarine or butter
2 green onion one cup whole cream
¼ cup grated Gorgonzola
¼ teaspoon white pepper
4 quarts water
¼ cup Parmesan cheese

Instructions:

Heat potato and enough water to cover to boiling. Cover and boil about 30 minutes or until tender; drain and cool slightly. Peel and mash potato; cool. *(Instant mashed potatoes can be substituted, prepare them using only boiling water. No milk, butter or salt.) Stir in nutmeg, 1/2 teaspoon salt, the egg, spinach and enough flour to make stiff dough. Shape into 1 inch balls. *(We use 2 forks to shape dough.)
Heat margarine in 10-inch skillet over medium-high heat. Sauté onions in margarine until tender. Stir in whipping cream and white pepper. Heat to boiling; reduce heat. Simmer uncovered 10 minutes or until thickened.
Heat 4 quarts water to boiling; add half of the gnocchi. After gnocchi rise to surface, boil 4 minutes. Remove with slotted spoon; drain. Repeat with remaining gnocchi. Mix gnocchi and cream mixture. Sprinkle with cheese. Serve with Green Giant Brussel Sprouts in butter sauce.
We double and even quadruple this recipe! We Love Gnocchi!!!

Chocolate B-Day Cake

1 cup all purpose flour

1 cup sugar, plus

2 tablespoons sugar

1/2 cup Ghirardelli Unsweetened Cocoa Powder

1/2 teaspoon baking soda

1/4 teaspoon salt

6 tablespoons unsalted butter, very soft but not melted

2 tablespoons flavorless vegetable oil (such as canola or safflower)

2 large eggs

1 teaspoon vanilla extract

1/2 cup cool water

1/2 cup Ghirardelli Semi-Sweet Mini Chips



For the Glaze:

1 cup Ghirardelli Semi-Sweet Mini Chips

2/3 cup heavy cream

2 tiny pinches salt



Directions

Position a rack in the lower third of the oven. Preheat the oven to 325 degrees. Grease a 6-cup tube pan thoroughly. If using an 8x2-inch round cake pan, line the bottom with a circle of parchment paper. In a large mixing bowl, thoroughly mix the flour, sugar, cocoa powder, baking soda, and salt for 60 seconds on low speed with the electric mixer. Add the butter, eggs, oil, vanilla, and 2 tablespoons of the water. Beat on low speed just until all of the dry ingredients are moist.

Turn the mixer to medium speed and beat for 1 minute. Scrape the bottom and sides of the bowl. Add 3 tablespoons water and beat for 20 seconds on medium speed. Scrape the bowl and add the remaining 3 tablespoons water. Beat for 20-30 seconds until the batter is smooth. Fold in the chocolate chips. Scrape the batter into the pan and spread it evenly.

Bake 35-40 minutes (do not open the oven for the first 30 minutes) or until a toothpick inserted into a cakey place in the center of the cake comes out clean (except for melted chocolate chips).

Set the pan on a rack to cool for ten minutes. Invert the cake onto rack (turn the round cake right side up) to cool completely.

To make the glaze, start by placing the chocolate chips in a medium bowl. Bring the cream and salt to a simmer in a medium saucepan. Pour the cream over the chocolate. Wait 60 seconds to soften the chocolate, and then stir until the chocolate is entirely melted and the mixture is smooth. Cool to thicken slightly. Pour glaze over cooled cake and let set at room temperature.


New Theme: Chef Set Up, Food Buttons guiding zones. Include Family Favorite Recipes.

Neopet's Images to Use: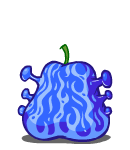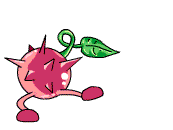 Gifted Images to Use: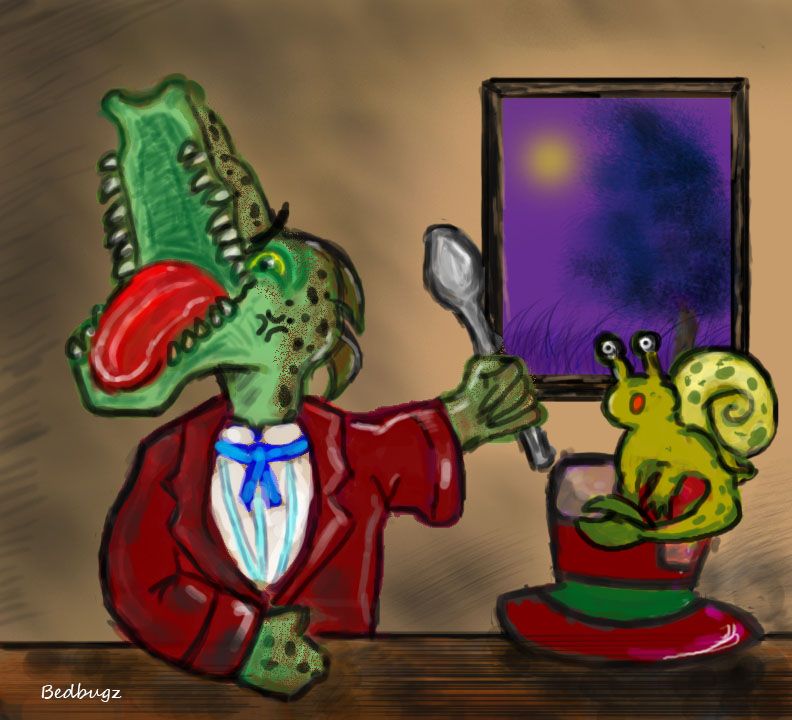 My Images to Use:

---
Meet the Family
---
Aardben the Pirate Lutari
Aardben was my owner when I was but a wee petpet. He's had trouble holding down petpets since since, though, I was his first. He's just adopted a lovely Pawkeet though, so things might change. He likes hunting for treasure, fighting in the battledome and committing piracy at sea. He aspires to one day succeed Captain Scarblade as the most powerful pirate at sea. King Hagen recently hired him to do some undercover missions aswell, I wonder what that's about...
---
Sisnenis the Blue Xweetok
Sisnenis is the oldest member of our family. She enjoys reading, math, science, magic. She manages the family Cafe and spends all of her free time doing intellectual things. She's sometimes too deep for me but she's sweet at heart. Sometimes she'll curl up by my pillow and books out loud at night while I'm trying to sleep. She's even gotten me to read a book or two on occasion, usually cookbooks.
---
Juwhyn the White Draik
Juwhyn is the youngest member of our family. Hatched from an egg recovered from the shores of Krawk Island she's grown into a beautiful young dragon. When we first recovered the egg my heart screamed: Balut! But after Juwhyn hatched I was glad that I hadn't eaten the enticing egg. She too enjoys gardening, though she prefers to grow flowers. She often runs in the Beauty Contest and is quite compassionate despite her vanity.
---
Guild Wars II
The Mists touch all things. They are what binds the universe together, past, present, and future. They are the source of all good and evil, of all matter and knowledge. It is said that all forms of life, no matter how simple or complex, can trace their origins back to this one place. It hold the potential of all beings...

In an alternate universe there lives another of the name Bundevara, a Warrior in service of Tyria. Fighting was not something he chose because he wanted to, for surely as anything the warrior dreamed that he could one day settle down on a nice farm, raise children with a wonderful wife. There'd be delicious food to be had and a family to constantly keep happy. But there was a greater calling, a duty the overwelmed dream: a duty to protect and serve the people of Kryta, the people of Tyria. He took up arms for their sake.

He was blessed by Dwayna wilst young, through troubles might follow him he overcomes them with dignity. He was raised by common folk and works to make something of himself. His only regret is not recovering the body of his sister.

Now level 80, in game story to be transcribed.
---
Special Thanks To:
kayla_johnson22 & roze

You all together gifted me into this home and given me a brother, mother and two sisters that I now know as family. As you can see I've very happy and well fed, so you need not worry that your hopes for this home were fruitless. :) Speaking of which, I have some fresh strawberries to harvest... I'll see you around #visitor!


TEMP RP HOLDING
Over the next few months things settled down a lot. At the Brightvale House three new members of the family came to settle in: Hyll, Ami (Flaming_Rasberri) and Lokkia. Ami was an ancient Shoyru who insisted that Aetteews was the reincarnation of her lost mother. Lokkia was a plush doll that was possessed by the soul of Hyll's deceased daughted and Hyll himself was a powerful wizard. Menissia didn't know all the details about why they were staying there but as she and Aardben got back from a mission for the Thieves Guild researching the disappearance of one of their fellow crew members they got to talking.

So Aardben, do you even really know why they're staying with you guys?" Menissia asked him, Aardben only shrugged and blew gently on his coffee, he mumbled into his cup, "Hyll never really talks about it. Aetteews is the one who knows all that stuff." Menissia sighed and got up from the table. She smiled at Lokkia who was happily playing with Hyll sitting near her watching. "Hi Hyll." The simply massive werelupe looked up at her, Menissia smiled again, "So how's it going? You know, I don't mean to pry, but I was wondering what brought you here exactly. I mean, I don't mean to be nosy but it has been a few weeks and I'm rather curious. If you'd rather not talk about it then I in return can tell you some things about me."

Well, you see, Aetteews and I are long time friends. I met her before Lokkia was ever born back when she just lived her with Ami. Then I met my mate and we got busy, newly weds and all. Then Lokkia was born. But back then she and I made a promise that if the we ever needed anything from eachother we'd be there and right now... Lokkia needs a family." Hyll set down his book and then turned to them. "Before we left our old home, ah! I did forgot some things at the old house... would you mind fetching them for me? I can jot down the address and a list of items for you so you know what I need."

Oh yes I don't mind." Menissia said as she quickly checked her motes and sword. Hyll scribbled quickly on a piece of paper and handed it to her. Menissia motioned to Aardben that she was going out and left, when she was outside she looked down at the paper and read...

Earth Spell Book, Lost Spells of Neopia, Thyoras Tear (necklace), Purple Lupe Photo Album, Bag of Carrot Lupe Treat... Aardben... look at this. Isn't this odd, the address is the same location as that Cafe you guys own. How long... how long were they out of a home then?" Menissia asked, Aardben was shocked but didn't know the answer "We should ask when we get back, I suspect these items are in the upstairs portion of the house given that the bottom floor of our store was empty and when we moved in." Aardben said. (Bundevara's at work today, so we should bump into him.)

Menissia and Aardben went on their way and soon reached the cafe, Menissia had never been there before an found it quite lovely, "Oh look how quaint it is! It's so nice and cozy looking." They went inside and saw that Bundevara was working, Menissia wagged her tail gently, "Hello Bun! this is a very cute establishment you have here, I don't have time to chat, I just need to pick up a few things from upstairs, don't mind me!' And with that Menissia zipped upstairs. Aardben said hello to his brother and explained they were picking up some things for Hyll and that they would explain later when they found out more. By the time Aardben got upstairs Menissia was covered in dust and cobwebs as she rummaged through a supply closet. "I found that photo album but i can't seem to find the rest." She leaned down and tapped on the floor, "Wait.. a sec.. Oh look, false floorboards! Here are those two spell books he wanted. You know...I know how it feels like to be without a home...but to do so with a family, a kid, I mean that's just sad."

Aardben nodded. "They must've been out of a place for a long time, we relocated her shortly after Juwhyn hatched... I wonder what they've been doing up until now..."

Menissia sat back on her heels, "Well it's hard to tell, it could've been anything. We could ask Hyll. Oh look that necklace he wanted is on that shelf behind you!" Aardben turned, picked it up, and pocketed it to take for Hyll. Menissia looked around the placed and belw a few cobwebs off her face, "So we have the photo album, two spell books, tear necklace...and what else? Some lupe treats? Was there anything else? Can you find anything?"

Aardben opened a cupboard in search of the Carrot Lupe Treats, he stepped back in shock. Shelves upon shelves of bottled dark faeries. His jaw dropped. "Men.i..."

It's not Meni." She snapped before she pushed him aside to look into the cupboard, "What is it?- Oh. My. Dear." She reached inside and pulled out a bottle, "Was he bottling them? Like Balthasar or whatever his name was. Perhaps he was selling them for money...or potion making? Or perhaps the normal Battledome blessings. But I don't think he would just leave them behind you know. This is very odd, look! He even has the old retired bottled faeries as well as the new ones." Menissia noted as she reached in and pulled out another differently styled, plain glass bottle. "Actually, when I used to sleep in the woods, I saw hundred of faeries like these. I understood how easy it would be to simply bottle them and sell them for money but I felt bad and never did. But it's odd that there's just dark. Where's the water ones? Earth? Air? I mean what's wrong with fire?!?!" Menissia sighed and looked at Aardben, "What should we do? Take them with us, leave them for now, or give them to Hizqe? Or....I don't know. There are so many questions!"

Aardben lifted up one of the dusty bottles, it was so dusty he could hardly see inside though it glowed the destinctive purple that all bottles containing dark faeries did. A cackle emanated from the bottle. "Come to interrogate us again lupe? You won't get anything out of us, you got what was coming for you!" Aardben, alarmed set the bottle down, the shelf jostled with blinking light. "Messing in powers beyond those allotted to you lesser mortals, she was right to take your daughter from you." Jabbered another bottle. "Our dark lady is always right, and she's more powerful than you can ever fathom! You'll never get her back!" More cackling and pointed jabs meant only for Hyll's ears. Aardben looked at Menissia with a look of skepticism.

I don't know... they seem to have some sort of vendetta. I wonder if he had another daughter before Lokkia. Well, we've got everything, right? Let's head home." Aardben said, stuffing the items into his bag.

Wait, don't forget the Lupe treats!" Menissia quickly said swiping the box off the counter and stuffing them into his bag. They went downstairs, said goodbye to Bundevara, and went home. When they got there Menissia nudged Aardben towards Hyll, "Give him his stuff, and you should ask him the stuff, you know him better then me, you're stronger, and this isn't my house."

Aadben handed the bag over to Hyll. "So, while we were looking around... we found quite the, uh, collection of... Dark Faeries. They started jabbering the moment I opened the closet they were in. Why-?" Aardben was cut off. Hyll stood up, towering above him and Menissia. "It's a long story... come, sit with me at the table and I'll explain to you." *insert him telling them his story that's on his look-up here* "So, does that explain it? Dark Faeries can be a very dangerous folk and their are many others out there who do even worse than what happened to me and Lokkia. I've made it my life's duty to rid the world of the pests. Though... right now Lokkia needs a family more than a avenger." He said with a sigh. Lokkia was playing happily with Sparky who'd let her into his Usuki collection.

(Your userlookup! That picture of all of you! It's so perfect!!!!) Menissia smiled softly, "I know how important family is, it's good to let Lokkia have a good time, a family that is broken apart is....not very nice. Hyll, would it be ok if my sister took those dark faeries in your house? Only if you want her too but she could take them all back to Faerie city, calm them a bit, and then...I don't know do her faerie things."

( Thanks! Spent all my free time yesterday and the day or so before that coloring and drawing it.) Hyll shook his head. "You can't speak of this to her, or anyone without my explicit consent. The Faeries have rules they must abide by to stand in peace, we would, according to their laws, have to release them. Only in those bottles will the people we care about stay safe from their magic. There are more of them I need to take down, but I must stay here... I can't hunt them down and stay by Lokkia's side. We've been apart too long already."

Menissia frowned slightly, "Well alright..." Hyll went back to being with Lokkie and...

Menissia sat down at the table and started to drink some tea. She casually opened out a map and made a few markings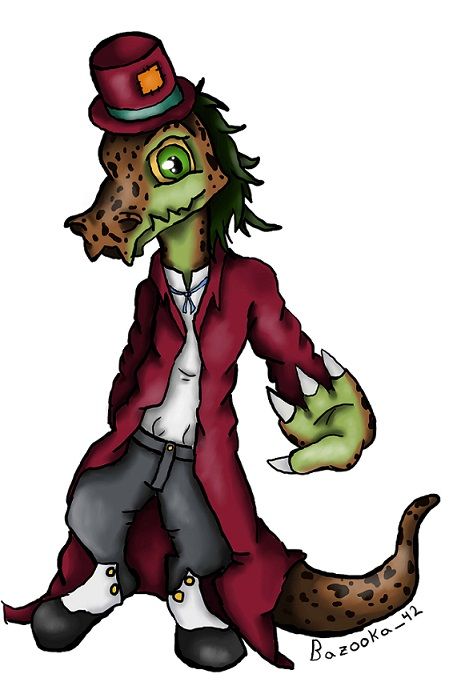 You've clicked on a link that will take you outside of
Neopets.com. We do not control your destination's website,
so its rules, regulations, and Meepit defense systems will be
different! Are you sure you'd like to continue?
It is a journey
I must face...alone.
*dramatic music*
I want to stay on Neopets,
where the dangers of
Meepit invasion
are taken seriously.

You've clicked on a link that will take you outside of
Neopets.com. We do not control your destination's website,
so its rules, regulations, and Meepit defense systems will be
different! Are you sure you'd like to continue?
It is a journey
I must face...alone.
*dramatic music*
I want to stay on Neopets,
where the dangers of
Meepit invasion
are taken seriously.

You've clicked on a link that will take you outside of
Neopets.com. We do not control your destination's website,
so its rules, regulations, and Meepit defense systems will be
different! Are you sure you'd like to continue?
It is a journey
I must face...alone.
*dramatic music*
I want to stay on Neopets,
where the dangers of
Meepit invasion
are taken seriously.

NEOPETS, characters, logos, names and all related indicia
are trademarks of Neopets, Inc., © 1999-2014.
® denotes Reg. US Pat. & TM Office. All rights reserved.
PRIVACY POLICY | Safety Tips | Contact Us | About Us | Press Kit
Use of this site signifies your acceptance of the Terms and Conditions