A long time ago, a meteorite crashed to the surface of a planet called Shayon. From that meteorite came a sentient substance that, as barely anything more than a glob, fell in love with the planet it had landed on. When it was taken for a pet by the resident dominant species Shiio, the creature was accidentally dropped in a well that connected all of the planet's water sources- and instinct took over. The life form was revealed to be a symbiote. It delved to the deepest reaches of the waterworks and sprouted a nest. Its webs grew and expanded, and the toxins it excreted began killing the planet. Some species were mutated- though most grew sick and died. The Shiio held on for thirty years before finally dying off. Another eighty, and change happened once again- from the well came a physical representation of the symbiote. It modeled itself after its former owner and detached from its origin point. The symbiote named himself Felanra while trying to remember the name that his owner had given him, Fellna. He began to walk the planet, in love with what he had taken, but sobered at what he had unintentionally destroyed.

Then arrives an alien party to the planet. These foreigners are humans from the newly formed Universal Alliance, who hope to study the toxic planet and reclaim it for colonization. Felanra begins to defend his planet in a treacherous, half a decade long battle across the planetside, succeeding in eradicating a great number of the two-legged aliens. However, there is one resilient enough to survive everything he throws at her- a woman called Emire, who chases Felanra doggedly. She eventually discovers the history of the Shiio and uses that to find and destroy Felanra's origin point- the only place from which he can grow and recover. Felanra can no longer heal himself- and begins to suffer from the onslaught of Emire's attacks.

Then Emire translates a saddening bit of information- a message left from Felanra's former owner, a shiio who deeply regretted having been so careless with the symbiote, but who genuinely believed that his pet only naively loved the planet, instead of possessing malicious intentions. Emire begins to question her decision to eradicate the creature- which leads to questioning herself. Soon, the Alliance announces that it is interested in taking the symbiote for study as opposed to killing him. Emire weighs the risk of decimating Felanra regardless, as opposed to handing him over to the hands of the government- and, in a last foray, she manages to track him back to the well, where he appears to be retreating to try and recover, despite the lack of origin point. Emire decides to risk her career and destroy him- with mercy- though she is forever changed by what happens.


Future.
It was a word that, in the past who knew how long, he had grown familiar with.
He didn't know what it meant. But he heard it a lot, from some vague voices that shared his living space. He couldn't see who they came from, but he knew, somewhere, that they were things like him, instead of just voices. He understood the concept of tactility. He knew that his edges were pressed against some cold, hard barrier, and that he was contained. He didn't know what shape he took, and he didn't know if he could even move.
There was movement, too, though not made by him. The voices were outside the barrier, and they moved him around. He could feel himself in the grasp of gravity. He could tell that it was cold, everywhere, and sometimes so much so that he couldn't even think. Thinking was all he had- and some distant memory of the color green. For whatever reason, in his coldest moments, when it seemed like everything in his consciousness was about to slip away, he would think of that color, and find the strength to hold on for just a little while longer. Long enough that he'd be in the sway of between places and then out of that dismal cold place. And the voices would be talking again. He could hear them, despite his lack of ears- or knowing what ears were- and they were fuzzy bouts of kinetic sound outside. They were splashes of pitches and tones and he liked listening to them. Existence did not seem as much of an abyss when they were talking outside. He didn't understand what they were saying, but he heard one word more frequently than the rest.
Future.
It was clearly an involving topic. He found himself wishing he knew what it was so that he could participate in it too.
Then, one time, before he was put back into the cold place, a surprising sting of heat echoed through his extent. It jolted his thoughts and made every particle inside him tremble. He struggled to understand what was going on, when suddenly, it happened again. The voices were outside, talking as usual, though they seemed to be as surprised as he was. A third time, and the pain seared through him- his mass shuddered, and his thoughts were pushed back into hot blackness. Suddenly, like a magnetic pull, they rushed back to the surface- in colors he'd never seen before- in volumes and waves and shapes- in noises and smells- in a warm shade of green. Then, he could hear himself screaming- despite a lack of a mouth, or knowing what one was- and his mass was ripped in half. Instead of having thoughts in one place, he had them in two. The haze of green focused, and he could smell rain, and for once, he knew what that was. Searing droplets marched across his mass, as if the pain were imitating the feeling of rain on his surface. The pitter patter grew louder and louder, until it was all he could hear, all he could see, all he could think. Except for one thing that he suddenly knew- his name was Felanra.
She couldn't believe her eyes. Seven years dedicated to this blob of jelly, and here it was, the pivotal moment that would decide whether her time and sacrifices were worth the effort. The scientist took a step back as the jelly started, his gasp audible on his lips. She stared at the vial on the desk, desperately hoping that whatever came of the last experiment, it would be Felanra. The glob oscillated and then started expanding. Ah- Lieutenant- ma'am- step back- She felt the scientist's hand on her shoulder, urging her backwards. Her feet were more like cement than flesh at that very moment, but she turned and nodded to him, and the pair retreated into the observing room made especially for this purpose.
Emire crossed her arms and watched with fascination. The vial overturned as the blob expanded. It flowed over the mouth and then burst it completely. Shards of glass were lost in the now puppy-sized mass. It's growing at an exponential rate, commented the scientist. To his credit, he wasn't panicking, though his voice gave away his nervousness. Is this supposed to happen? she asked him, searching his eyes for a kind lie. Gladly, there was none. I assume so, he said. The process has to be something like the first time the subject took shape. He bit down on the pen in his hand.
Though.. I am unsure to what extent the subject will grow.
Emire's brows shot up. You don't.. know? The scientist, taken aback by her scathing surprise, fumbled for a reply. No, not really, he said. The chemical makeup.. the genetic strand.. didn't give away any indication of a size preference. She stared at him, suddenly furious. Why didn't you figure this out before trying this on a ship? she demanded. He held his hands up. Because- because I have confidence- that the subject will know when to stop- when consciousness is fully retained- Emire scoffed and turned her back on him, and stared hard through the glass. The jelly was now overtaking the table. I don't like this, Reid, she said. She hit the touchpad to the comm. Hey, Smith, can you find us somewhere to land? Quickly.
He opened his newly formed eyes and roared at the bright light with his newly formed vocal chords. The lights burned his skin and with a newly formed leg, Felanra swatted at the things that hurt him. He pulled one of the light fixtures from the ceiling and it crashed below him, sending a wave of sparks into the air. Felanra stood, and the table below him cracked with his weight,
Art by Vega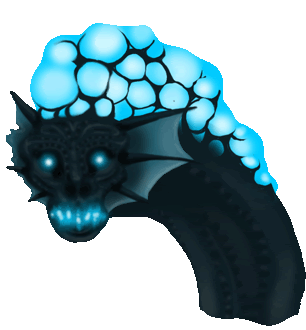 Doodles by Vega





Art by Others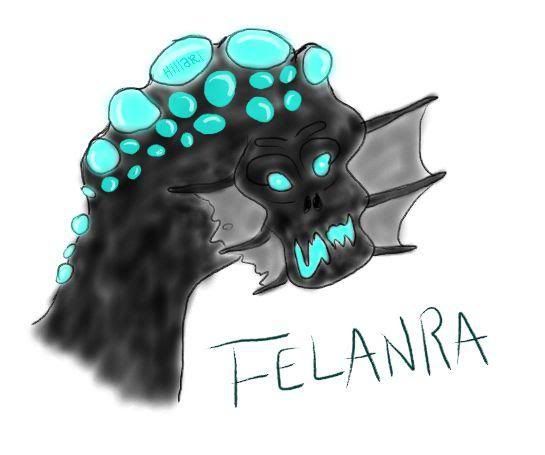 Past Layouts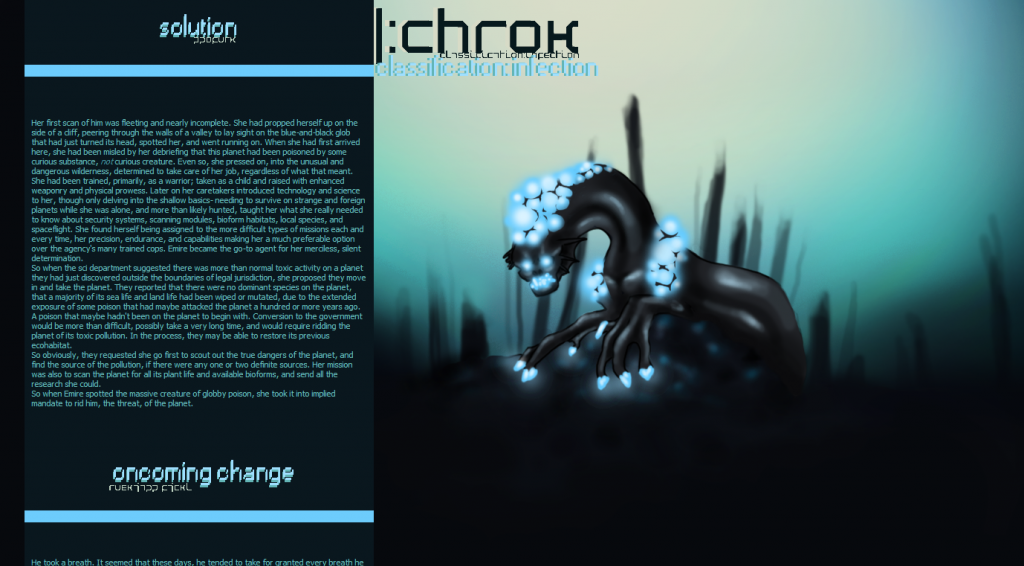 Beauty Contest