Favoren Adventurer of the World
Welcome to Favoren's star. She has the magic to lead herself to this star. She only lets certain ones here. Are you one of them she will guide?
Name: Favoren
Age: 18 (human years)
Alias: Fave
Owner: Ash Ketchup (untrustible)
DOB: No one actually knows...
Gender: Female
Species: Lupe
Color: Blue (desert someday)
Class: Adventurer
Personality: Kind, caring, demon inside, wise, sort of shy
Mate: Ayudar
Petpet: My puppyblew, Brancyn
Pelt: Dark blue
Eyes: Light blue (is blind)
Markings: Red
Accessories: Do wings count?
Age: 125 days old (3,016 hours)
Level: 4
Height: 61 cms.
Weight: 131 lbs.
Yes, Valendoren, my brother. He isn't the nicest Lupe you've ever met, but he can be kind. He is two years older than me, has a wife, and two children. He's great.

This is Ivalan, my spirit cousin. She sacerficed her life to save her garden, and her family. She still is guarding that forest. Maybe you could vist...

Ayudar, my mate. We were just great friends, till I told him I thought of him more. He said the same. I love him so much. We are now married, with twins.


Anymore? =(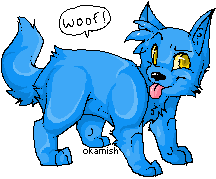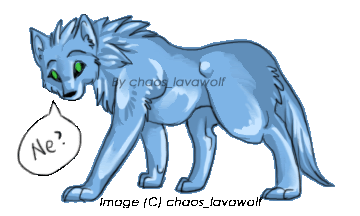 Other Worlds



Trade linking or whatever you call it is for squares. Like pants! :D Just kidding, I don't do it much. But if you want neomail meh. =DD


Kysa's Music Codes
Now playing: Misery Business - Paramore







NEOPETS, characters, logos, names and all related indicia
are trademarks of Neopets, Inc., © 1999-2013.
® denotes Reg. US Pat. & TM Office. All rights reserved.
PRIVACY POLICY | Safety Tips | Contact Us | About Us | Press Kit
Use of this site signifies your acceptance of the Terms and Conditions