This portion to be continued..
Welcome to The Multiple Owner Adoption Agency!
Before you send in your application to the pet owner, please neomail me the following, as there may be some specific rules from some of the pet's owners:
Put the Subject of the Neomail as the name of the pet you're interested in
Your name
Why you'd like the pet (1-2 sentences)
The active account the pet would be going on
Click below to Neomail me the above requirements



Seeing as some owners have their own requirements, here are some tips to help you out.
Petpage Application Tips:
Show your personality
Be honest
Show decent HTML/CSS skills
Be creative!
Artwork/Poems
And most importantly, using correct pet names and genders.
Neomail Application Tips:
Showing Your Personailty
Good, logical Future Pet Plans
N0 Chatsp3@K
A solid statement about why you'd like the Pet
A display of good Penmanship
Thorough details
THE PETS-
Dillybear_825
Application= Neomail/Petpage
Contact Owner

Catherine_WillowsCSI
Application= Neomail
Contact Owner

Lt_Horatio_Caine_CSI
Application= Neomail
Contact Owner

RistridBoBo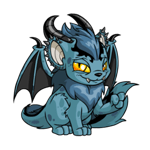 Application= Neomail
Contact Owner

Jhaqq
Application= Neomail
Contact Owner

Kostume
Application= Neomail
Contact Owner

Decae
Application= Neomail
Contact Owner

Shysere
Application= Neomail
Contact Owner

Driacula
Application= Neomail
Contact Owner

Cayged
Application= Neomail
Contact Owner

Draelleia
Application= Neomail
Contact Owner

oodyny
Application= Neomail
Contact Owner

Rykkoe
Application= Neomail
Contact Owner

Cruxiss
Application= Neomail
Contact Owner

Malevolenci
Application= Neomail
Contact Owner

Demotional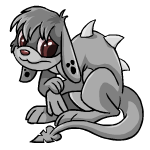 Application= Neomail
Contact Owner

Magic_Tornado
Application= Neomail
Contact Owner

Sayech
Application= Neomail
Contact Owner

Arteyum
Application= Neomail
Contact Owner

Gyxn
Application= Neomail
Contact Owner

Tricr
Application= Neomail
Contact Owner

BlackRainbowPixie
Application= Neomail
Contact Owner

Manathel
Application= Neomail
Contact Owner

Mrrockybocky
Application= Neomail
Contact Owner

NEOPETS, characters, logos, names and all related indicia
are trademarks of Neopets, Inc., © 1999-2013.
® denotes Reg. US Pat. & TM Office. All rights reserved.
PRIVACY POLICY | Safety Tips | Contact Us | About Us | Press Kit
Use of this site signifies your acceptance of the Terms and Conditions