About This One
Bold, Italic, Underlined,
Linked
.
There is evil in this world, will you follow the path of evil or good?
Name: Faithful_Paradise
Nickname: FP, Paradise
Owner: Kristin
Gender: Male
Species: Lupe
Color: Shadow
Birthday:October 2008
Habitat: Haunted Woods
Occpation: Lives with Howler and is a father of two pups.

Personality: Quiet, titleruistic, shy, non-scocial.

Family & Friends:

Howler lives in the Haunted Woods. She's very nice despite how intimidating she looks. She is a very close friend to me. *blush*


Endian,Offspring of Howler and I. Her name means grace. She is such a beautiful little darling and is shy. She has her mother's claws. When lightning strikes she takes on the appearance of a skeleton. I'm sure she will make a fine mother one day.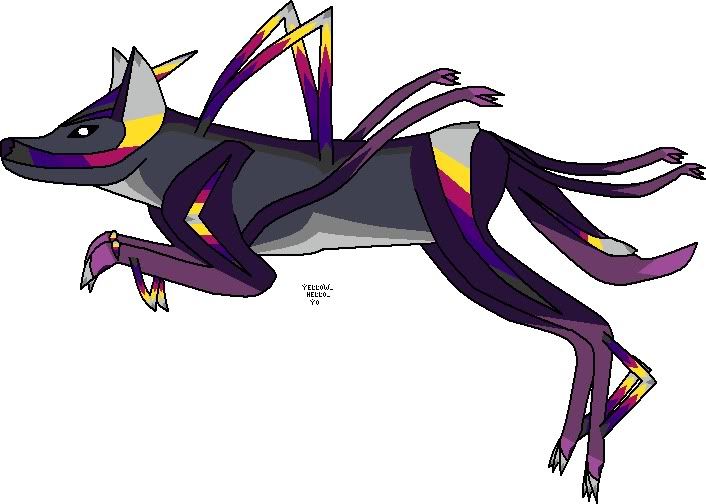 *Image made by yellow_hello_yo


Enkidu,Offspring of Howler and I too. From the abdomen down he is hairless. Enkidu seems to have inherited our shyness too; he is very reserved. His horn is slanted like the stripes on his mother and he has her eyes. He has a passion for attending to the needy.



Sacred likes sleeping in volcano craters. He has much brilliance and energy. The island he takes refuge in the most (located in Hawaii) is loaded with igneous rocks and crystalized lava. Poor thing gets so down in the dumps during the winter time.




Love lives with River. She loves to play in reefs and other warm parts of the ocean in Hawaii.



Gitahno. Gitahno is a jewelry maker.

You should see the things he makes. He is a really good person. I rarely see him, just because he lives so far away (he lives in the Amazon Rainforest, South America).



Customs
Thank you, Wyvernheart!! Howler and myself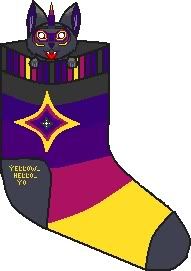 Thank you Yellow_Hello_Yo!!!
---
Makeables
Lupe Adopts

Are you willing to loose your soul just to gain the pleasures of the world?
Do Not Steal anything of anyone's on any site in any country of the world. I mean it. I will not tolerate it! (I have caught many thieves!!!)
Please do not edit the adoptables/customs or enter them in any type of gallery or contest.
Makeables by Littledragon1800 are found here: Click Here
Customs can be found at: Lacie007
The easiest rule of all: Have a lovely day and enjoy the adoptables! Good day! Thanks for dropping by! Bye!


Lupe set 4: Wolf Pups
Blue
Green
Red
Yellow
Shadow
Arctic Wolf Pup
Black Wolf Pup
Timber Wolf Pup
Maned Wolf Pup
Awards
Reference
Art Work
To be true to yourself, is a beautiful thing.
Artist: Yellow_hello_yo How sweet of you.
Artist: wolf_pakc
Artist: Yellow_hello_yo We are one big happy family!!!
ToyBox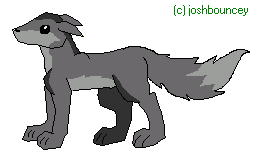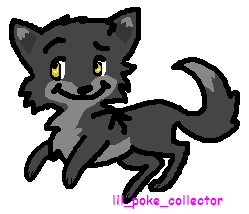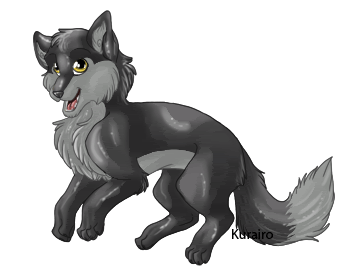 Updates & Credits
Original Layout coding by:
SunnyNeo.com
Last Updated:
11/12/12
Link Out













Devoren
Funereus_Fatale
Jahz
Jaole
Kharlylle
Kinnococo
Lisha305
MirageDeTristessa
Silvermoon_wolf16
_xx_Soul_xx
Tannernit
Xyvx
_Crucified_
NEOPETS, characters, logos, names and all related indicia
are trademarks of Neopets, Inc., © 1999-2013.
® denotes Reg. US Pat. & TM Office. All rights reserved.
PRIVACY POLICY | Safety Tips | Contact Us | About Us | Press Kit
Use of this site signifies your acceptance of the Terms and Conditions