How I became a hula dancer!
By Explorer Of Worlds
Hi guest, I guess you want to know how I became Island. Well, here's the story, with screenshots to prove it!
One fine day Freefall and me were just heading to the Marketplace for a shopping trip when we got a quest...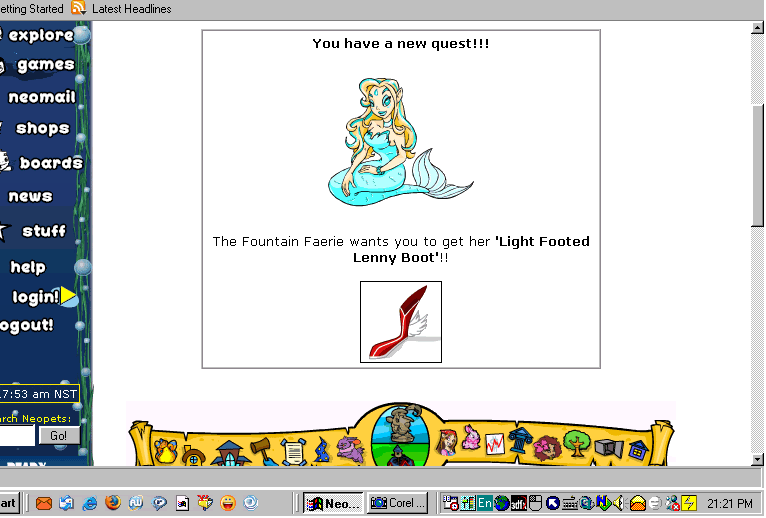 You won't belive how happy I was when I saw this! With a little help from a friend, we soon found a cheap shop (shopkeeper name blured for privacy)...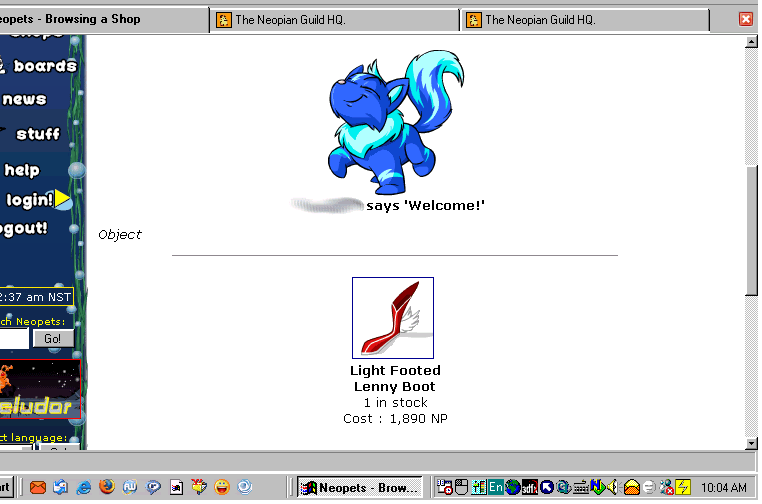 All we needed was a quick stop at the Bank for some more Neopoints...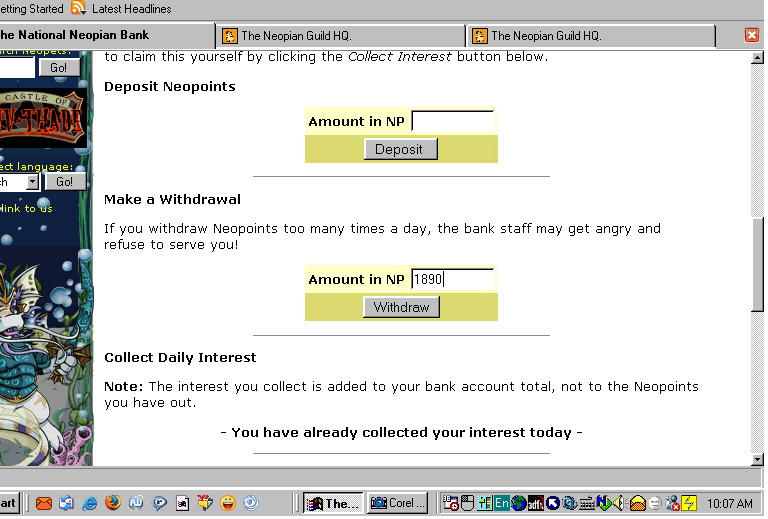 And we were able to wipe the frown off the Fountain Fairie's face!
Look how happy she is!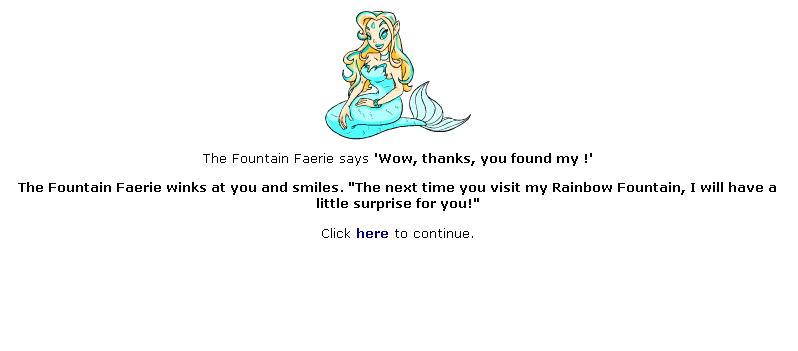 After a few days of chosing a new color for me, we went to the Rainbow Fountain...
I jumped into the colorful waterfall and felt a strange warmth run through my body. I smelled the sea and coconuts and felt a warm breeze ruffle my fur. When I stepped out...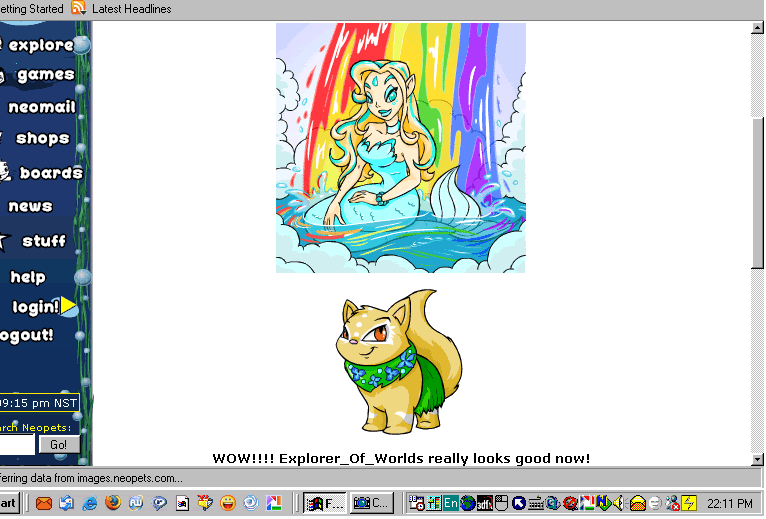 I was Island!
I love being Island and having a lovely flowing grass skirt. I'm teaching my friends how to dance but they aren't as good as me! I wish Freefall would let me have my ears pirced though...
I once was in the Beauty Contest but I only got four votes. If you want to see what I looked like, the picture's below: