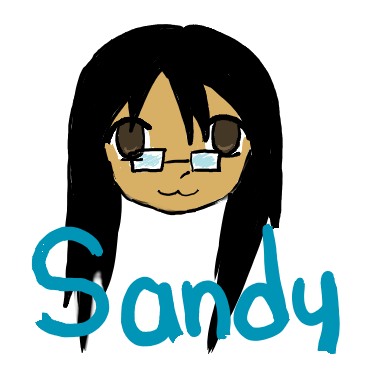 About Me
I have been playing Neopets avidly for 6 years! In real life, I'm a responsible adult from the United States who just loves virtual pets!

I'm fun-loving, sunny-natured and a bit of a clown. My favorite thing to do on Neopets is write hilarious articles for the Neopian Times. I love to make people laugh when they read my submissions!

My favorite things to do on Neopets are: winning trophies, writing Neopets Poetry, getting articles and stories entered into the Neopian Times, earning my modest 20k a day, and talking to my favorite Neofriends.

My favorite things to do in real life are: playing Final Fantasy games on my Playstation, shopping for vintage clothes, watching adventure movies, and collecting masquerade masks.

My links:
* View my NC WISHLIST?
* View my PETS UFT?
* Do you want FREE CLOTHES?


Current Goals
1. Zap all of my pets and petpets into rare and beautiful colors.
2. Find beautiful and affordable clothes for each of my pets.
3. Earn 10 million neopoints.
4. Create LE pets on their special days.
Mar 22nd - Chomby Day
Apr 27th - Cybunny Day
5. Update list of wanted NC items (Soranah's petpage) using JN's Item Database.
6. Spend NC.
7. Halloween site theme.
8. Get a 4th FFQ.


Pet Goals
Transfer Schedule
[ ][ ][ ]sending [ ][ ][ ]receiving -- Indulgences
[ ][ ][ ]sending [ ][ ][ ]receiving -- Wakeful
[ ][ ][ ]sending [ ][ ][ ]receiving -- Thereafter
[ ][ ][ ]sending [ ][ ][ ]receiving -- Greenteacustard
[ ][ ][ ]sending [ ][ ][ ]receiving -- Meateatingrabbit

0 - 23 months - 1 user-to-user transfer
24 - 47 months - 2 user-to-user transfers
48 - 71 months - 3 user-to-user transfers
72 - 95 months - 4 user-to-user transfers
96 - 119 months - 5 user-to-user transfers
120+ months - 6 user-to-user transfers


Pet Arrangement
On Indulgences:



On Wakeful:



On Thereafter:



On Greenteacustard:



On Meateatingrabbit:

My Awards
UL Spotlight winner: wakeful (http://www.neopets.com/ul_spotlight.phtml?place=153)
Gallery Spotlight winner: indulgences (http://www.neopets.com/gallery.phtml?place=271)
Gallery Spotlight winner: thereafter (http://www.neopets.com/gallery.phtml?place=506)
Adventure Spotlight winner: indulgences



My Good Deeds
Zap And Pound
One of my pet projects here on Neopets is to give away zapped pets from my account Thereafter. Yes, I "zap and pound," although technically I advertise the pets on the Pound Neoboard and send the pet to its new owner through safe transfer. Furthermore, I don't require lengthy or complicated applications. I don't require applications at all. Not everyone is an HTML master -- many of the users on the site aren't even in their teens yet -- so I simply start a thread on the Pound Neoboard and ask people to tell me in 3 or 4 sentences why they deserve my zapped pet. To see the list of pets I've given away, click here!

Acquiring My NFs' Dream Pets
Another one of my projects here on Neopets is trading for my Neofriends' dream pets. I create/adopt and zap Kacheeks in order to achieve rare colors like Island and Chocolate and trade them for my Neofriends' dreamies. My list of pets UFT is here. I've fulfilled 7 of my Neofriends' dreamies. Only 40 to go! xD

FFQ Giveaway
On September 6, 2012, I was lucky enough to receive a FFQ! I adopted a WN Buzz named Nurtina from the Pound and used the FFQ to turn Nurtina into a Plushie Buzz. Then I gave Nurtina away to a deserving new owner! Everyone won -- I got the Buzzin' avatar, the new owner got a great new pet!

Lending Avatar Pets
I lend avatar pets to close friends, friends of friends, and trustworthy people I meet on the Avatar Neoboard. I pay close attention to avatar count -- I only lend to people who have 250+ avatars, and I only lend through safe transfer. Here's a list of the pets I lend:



Soranah on Wakeful


Alyons on Thereafter


Chiackaroo on Greenteacustard

Clothing Giveaway
Yes, you read correctly! In order to receive free paint brush clothes from me, your pet must be the same species and paint color as the clothes I'm giving away. For instance, to get Robot Lupe clothes from me, you have to own an unclothed Robot Lupe. After you transfer it to me, I will dress up the Lupe in my Robot clothes, send the Robot Lupe back to you, and voila! Now you have a fully dressed pet! Why am I doing this? Well, I've been zapping pets for 6 years and I've accumulated quite a lot of paint brush clothes over the years. I don't really want them filling up my closet, so since I don't use them, I figured hey, why not donate them to people who need them? My list of free clothes is here.


My Published Poetry
Finneus' Ode In Honor Of The Lenny Festival
A Mysterious Valentine's Card
Create a Tonu!
My Mutant Mynci on Mynci Day
Gadgadsbogen, Good Good Day!
Famous Gelerts
My Scorchio on Scorchio Day
Ageless Illusen (favorite poem)
The Chomby Parade
Hi TNT! It's April Fools' Day!

Shoyru Pride
The Krawk on Krawk Day
Lutari History
Cybunny Lore (favorite poem)
Lupe Lore
Quiggle Day Reminders
Nimmo Day Heroes
The Snowager's Avatar
Lab Ray Colours
Kiko Lake on Kiko Day

The Mysterious Venuquin on Peophin Day (favorite poem)
1,000th Poetry Competition Special (favorite poem)
A Meridell Holiday
For Love of Robots
Alstaf Poogle's Thoughts
To the Soup Faerie, with Love
Illusen's Blessing to Her Glade
The Blumaroo of Bouncy Supreme
Parlax the Traitor
Lady Osiri's Pottery

Gargarox Isafuhlarg, Grundo Chef
Duet of the Mutant Hissi on Hissi Day
Battle Aboard the Black Pawkeet (favorite poem)
Famous Moehogs
Drym Shaped Frosted Sugar Cookie
Glubgar's Harrowing Volcano Run (favorite poem)
Kau Day Heroes
Lady Frostbite Seeks Battle (favorite poem)
All About The Acara
TNT's Endless Rock Supply

The Tyrannian Peophin
The Pirate Ruki
Blumaroo Appreciation Day
The Faerie Poogle
Green Tea Custard
Island Lutaris
A Koi Transformation
A Kau Day Celebration
The Royal Girl Flotsam
The Baby Ruki

The Maraquan Blumaroo
The Island Grundo
The Techo's Day
Celebrate, It's The Chocolate Ball!
Poogle Finery (favorite poem)
A Festive Faerie Festival, Indeed
Mutant Melancholy
The Kyrii's Battledome Abilities
Mysterious Negg Cave (favorite poem)
Malkus Vile, Skeith Criminal

FFQ, A Dream Come True
Spring Negg Wig
Peekaboo The Unconverted Faerie Pteri
Speckled Usul Glory
Yooyuball Blindfold (favorite poem)
Wocky Glow On Wocky Day
Cap'n Threelegs, Pardoned Pirate (favorite poem)
A Cup Of Hot Borovan On Borovan Day
The Christmas Ogrin
My Dailies, My Joys

Faerie Gnorbu Glory
A Plushie Buzz Giveaway
The Dainty Happiness Faerie
A Valentine's Gift For My Neopet
Moltaran Workshop Background
Zafara Contentment






My Neopian Times Articles/Stories
Lending Adam! And Other Amusing Neoboard Trends
Show Off Your Pet! But First, Rate My Lookup?
The 10 Coolest Ways to Revamp Your Old Gallery!
Your 10 Favorite Screenies Of All Time!
Interviews With Your Favorite BD Opponents!
How A Pirate Blumaroo Found Her Greatest Treasure
How Do YOU Feel About Crying Neopets?
Why They Don't Wear Clothes!
Your Neoboard Personality!
Ten Acts Of Kindness, A Techo Story: Part One
Ten Acts Of Kindness, A Techo Story: Part Two
Ten Acts Of Kindness, A Techo Story: Part Three
Ten Acts Of Kindness, A Techo Story: Part Four
Ten Acts Of Kindness, A Techo Story: Part Five
Ten Acts Of Kindness, A Techo Story: Part Six
Ten Acts Of Kindness, A Techo Story: Part Seven
Ten Acts Of Kindness, A Techo Story: Part Eight
Ten Acts Of Kindness, A Techo Story: Part Nine
Ten Acts Of Kindness, A Techo Story: Part Ten
How Do You Feel About Robot Pets?
How Anchu Learned The True Meaning Of Class
Life Without Toilet Paper?
What Are Your Neo Neuroses?
How Do You Indulge Yourselves On Neopets?
How Has Neopets Changed You?
What Are The Avatars You're Tired Of Trying For?
How Do YOU Break the Mold on Neopets?
What Qualities Do You Like In Your Fellow Neopians?

Link to my NT articles


My Editorial Questions
Someone recently visited the Battledome when she went to check on the stats of a Neopet. She accidentally got the dagger on her side account, and then when she went to Faerieland to decline a quest on her side account, she got the daily item. I had a similar problem a long time ago... sometimes I'd forget which account I was on and collect Monthly Freebies by accident just by visiting the page. Can you make it so that you have to click an "accept" button to receive items from these places? Thanks! ~indulgences
Don't sweat it. It's pretty easy to tell from our end who has made a minor mistake and who is abusing multiple accounts. Unless you're making a habit of something or "accidentally" visiting on all of your accounts, don't worry about the occasional flub. That said, please don't interpret our understanding of mistakes as an opportunity for abuse.
This is question ???, archived from Editorial Issue 593.

Are we allowed to collect the Shiny Obsidian, Miscellaneous Gears, and Scrap Metal and Stone found in Moltara on our side accounts? ~indulgences
The Scrap Metal is a Random Event, so you guys have no control over that of course. The other items are considered a daily, and should not be collected on your side accounts. Who would want to trip over all this junk anyway?
This is question 6392, archived from Editorial Issue 419.

Let's suppose you were lent a Neopet for the Battledome or for an avatar. If you were to change something about the Neopet, such as changing its gender, or painting it, or removing its paint brush clothes, and then you returned the Neopet, is that reportable? (It seems pretty reportable to me, but I think it would be nice to get an answer in the Editorial itself.) ~indulgences
Uh, yeah... you don't borrow a friend's car and paint it green with pink polka dots and take out their stereo and replace it with an inferior one when you have it. That's just wrong. D: So yes, we're gonna say it's reportable unless it's something that was beyond their ability to stop (like a Random Event attack). Though we feel we need to say that, if you claim the Pant Devil stole their Sword of Skardsen while in your possession and we find it in that side account you're sure we'd never find, all your accounts will be frozen like last year's Thanksgiving turkey... just so you know. ;)
This is question 5468, archived from Editorial Issue 355.

For every 100th Poetry Contest you usually award the rare "Alstaf Poogle" collectible card. Therefore, I was a bit disappointed when I received a common Petpet Paint Brush when I got accepted in the 1,000th Poetry Contest. I'm not upset, of course -- I love prizes! -- but what made you decide not to award "Alstaf Poogle" for an issue as important as the 1,000th? ~indulgences
Worry not! According to our poetry queen, there is an extra prize heading your way!
This is question 5443, archived from Editorial Issue 353.

Let's say you use the transfer option to receive a Neopet that's being lent to you. How long will it be before you can use the transfer option to give it back? There appears to be a lag of a certain number of days. ~indulgences
It is currently set to once a month, but we soon hope to have it set to once per day. This is question 5291, archived from Editorial Issue 341.

I know that disabling Java isn't allowed while restocking from the main shops (Editorial Issue 275). HOWEVER, you've never said whether disabling Java at the Kadoatery to feed Kads, or at the Neopian Employment Agency to grab jobs, is allowed or not. Is this also considered cheating? I'm often able to restock really rare 1-in-stock items from the main shops, which means everybody else is using Java like me, but I've never been able to feed a single Kad! I think it's because other people have disabled Java when they go to feed! :( ~indulgences
We hope people haven't been doing that! When we say don't disable Java or images or whatnot to give yourself an advantage, we mean everywhere. Using the same thing to feed Kadaoties or get Employment Agency jobs would be a huge no-no as well.
This is question 4688, archived from Editorial Issue 303.

.

Avatars That I Need


































Avatars I Was Lent





















Avatars That I Own (314)


























































































































































































































































































































Avatar coding above generated from my avatar list at AvatarLog!
User: indulgences

That's all. How sad.