[statistics...]
→Name: Elkallie
→Pronounce: Ell - kah - lee
→Alias: Elk, Kali, Alli
→Gender: Female
→Age: Mid teen
→Pack: None
→Roomies: Dire, Hazel, Kisk
→Friends: None ):
→Sire: Gone
→Dame: Gone
→Love: None
→Offspring: None
[likes/disklikes...]
+Nighttime
+Storms
+Stars
+Quietness
+Running
+Tall grass



Jerks-
Heat-
Foul smells-
Thorns-
Greed-
Fire-

[friends...]

I HAVE ZERO SO COME RP WITH ME ))))):
[roommates...]
Dire, baww. He's really someone to appreciate. He's really the only one I talk to, besides Kisk occasionally. He says he's been through a lot, dealing with his family and his daughter and all. It's really sad. But he's recovered, and he's really got some personality. Dire's a wonderful person to be around, and very caring for other people. I'm really glad to have him as a roommate. He's very sweet, considering, and just completely different from everyone. He's boyfriend is a sure sweetie too. I'd like to meet his daughter some day, he sure talks about her an awful lot. I guess I look up to him, in a sort of way. He brings the goofiness out of me. Though he's a while older than me, since he has a daughter and all, he's really fun-loving.
Kiska is rather odd and very different from Dire and Hazel and I. She's always off sniffing flowers and dancing and keeping clean and whatnot. She is like a delicate flower, and very true to herself. She sticks up for what she thinks is right or wrong. Elegant, peaceful, very beautiful in personality and structure. I'm almost jealous of her. We don't talk much though... I sort of wish we did. Sometimes she may be a little loud for my liking, but that's okay. Everyone is different! I appreciate the things she does, just as well as anyone else.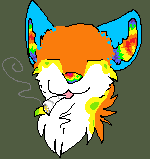 Hazel is way chill... probably too chill for my liking. He constantly wreaks of some, and is always blazed out of his brains. He's the joker of the house, for sure. Pulling pranks, making funnies, just being an idiot. But it's not all bad. He's there to listen, and he really is listening. He just does some troublesome things. Not to mention, his markings trip me out. His markings remind me of a lava lamp or something.. But over all, he's a good guy. Loves his guitar, loves the ladies, loves is smokes. Hah. But I guess if that's what he likes, I've got to respect it. Overall, he's alright, though. I just wish he didn't smell so bad...
[love...]
Love. Love is something I don't look for, nor get my hopes up for. Love may be a splendid thing, but it's something I know is not for me. Of course, things change, people change.. we all change. But right now, it's not a desire or concern at all...
[adoptables...]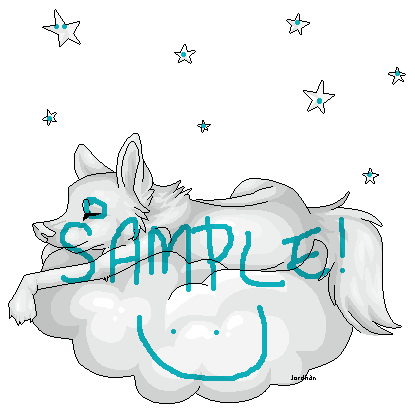 these are elk's lupe adoptables... laying on clouds.. yeah..
not really much to say about them, but to read the rules.
1.
do NOT steal these.
2.
do NOT remove my name.
3.
the title of the neomail should be... mario stars.
4.
if they are closed, do not pester me about them... they will reopen some day....
5.
provide me a ref or clear image of your lupe character. i do not want to go guessing about their design.
6.
i cannot, absolutely
CANNOT
add wings, hair, jewelry, etc. i'm sorry guys... i accidently deleted a layer, and well.. yeah i can't add stuff on. :/ sorry!
7.
FILL OUT THE FORM!!!!
Full Name:Ref:Star colour:Cloud colour:
[this is optional. you can keep it white... which i would prefer]
Requests
: CLOSED
Trades
: CLOSED
INQOAJ



BAHAMAI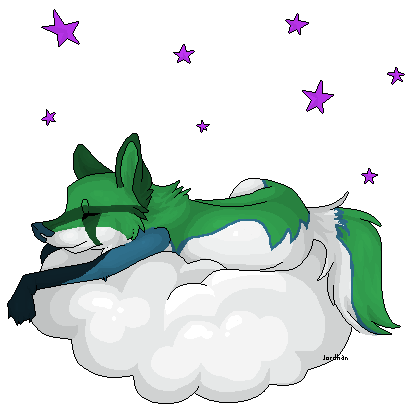 SETCHUT


KENOIST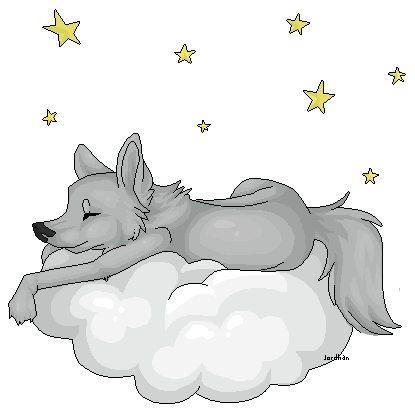 MYLANIZ



KISKADIE


ELKALLIE

WEDNESDEI


DUNKAN_


MALIKHAII



SHAZORAN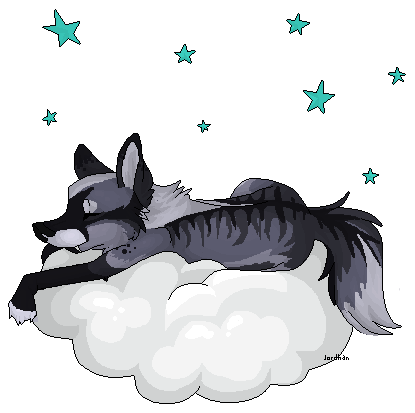 IGLUPE

[my toybox...]
[linkback...]
[links...]




Started May 16 2009 7:20:05 NST
NEOPETS, characters, logos, names and all related indicia
are trademarks of Neopets, Inc., © 1999-2013.
® denotes Reg. US Pat. & TM Office. All rights reserved.
PRIVACY POLICY | Safety Tips | Contact Us | About Us | Press Kit
Use of this site signifies your acceptance of the Terms and Conditions