welcome
Welcome to
Solaris
, a
resources
and
graphics request
site run by me,
Nina
, since February 25th, 2013. At Solaris, I aim to provide quality banners and icons with bright, vibrant colorings, along with plenty of resources and several tutorials to help you make your own lovely graphics! If you ever have any questions, don't hesitate to
mail me
, and I will try my best to get back to you as soon as possible. Thank you for visiting Solaris, and I hope to see you again soon!
updates
July 20th, 2015
I've gotten one request and finished it! It's in the pickup section for your viewing pleasure.
I've decided to close requests. I haven't been getting any besides the one I just finished, but I still want to close them just to make sure. I've been very apathetic towards neo lately and I don't have the time or energy to dedicate to my sites. A lot has been happening in my personal life so this will give me some time to just not worry about this website.
Thank you for understanding. I'll be back soon!
May 24th, 2015
It's been a while since the last update, but I promise that Solaris has not gone unannounced hiatus. It's just that I haven't recieved any requests and so there hasn't been really anything to update.
However, Solaris is now affiliated with Chinensis Designs, which is back from its hiatus. Please welcome Yooshi back! I'm really excited to have such a talented graphic maker back into the site community once again.
There is also a new banner!! I'm sad to say goodbye to Rin but that banner was getting way too old. I wanted to do another anime render-based banner with some of my newer favorite animes but I kept trying and trying and it just didn't work out. I hope you love this gorgeous sunset banner as much as I do!
April 8th, 2015
One more request completed! I have also updated the suggested fonts picture in the request section, as some of the fonts I had on there previously were no longer on my computer. I try to keep the fonts thing updated at least every two months so there's a new selection for people to look at.
How it works
For requests, you have two choices for forms: Custom or Nina's Pick. The Custom form is for people who know exactly what they want. You get to pick almost everything for your banner. The Nina's Pick option requires less things to fill out, and I get to choose much more of how the graphic will look. For either form, if you'd like me to pick something for you, just put that in there instead! If you want some ideas, feel free to look at my portfolio to see past requests that I have completed.
If you are not sure which font you want, I have posted below a collection of some of my favorite fonts. Obviously, you don't have to use these fonts, but they are just suggestions if you can't make up your mind. Also, if you have a specific font in mind, just add it in to the additional comments section of the request form and I'll try my best to find it.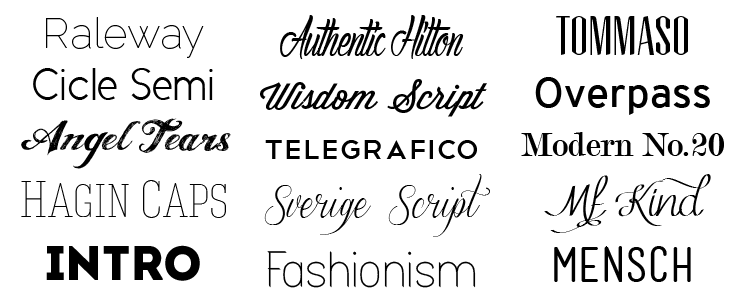 Request!
pickup
I put all the most recent finished requests here. If you do not see your request here, then it will be in my
porfolio
. If you are not satisfied with whatever aspect of your graphic, mail me and let me know so I can fix it for you.
banners
cleared
icons
lovegemmy
frequently asked questions
or rather, answers to questions that I feel like people might want to know but don't ask
1. You've made layout images before. Will you make a layout design for me?
Solaris does not, and will never, offer layouts, even if it's just the layout image. I'm honestly not that great with making layouts so I am really the wrong person to ask.
2. What program do you use to make your graphics?
I use only Photoshop CS6 Extended.
3. Someone is using your banner/icon without proper credit! Oh noes!
Send me a neomail immediately if you see this happen and I'll sort things out as soon as possible.
4. Where do you get the images for your non-NR icons?
Online HQ galleries are you best bet, along with just searching things up on the Internet. If you want to find me off-neo, I am
nscangel
on deviantART. Contact me there and I'll be able to send you links to some of the galleries I use most often.
5. Where did you get the name for your site?
I wanted my site to do something with astronomy/outer space because it was just my obsession at the time. I took my site name from the novel
Solaris
by Stanisław Lem. It is one of the most beautiful and compelling novels I've ever read.
site
Link back
Buttons are all linked back to their creators.
sister site
Scheme is the finest layout request site there is on neo run by the amazingly talented
Cam
, and I feel like I don't even have to praise Scheme because Cam's portfolio truly speaks for itself. All the layouts he makes are extremely high quality and his coding abilities are on a different level from other layout makers. I wouldn't go to another site besides Scheme for a layout because I know that Cam will give me a product that I will be completely happy with no matter what. He always delivers beautifully and I encourage everyone to check out Scheme.
Affiliates
17/18 / Requests are
OPEN
/
Apply?


Listers
If you have listed Solaris, please mail me so I can link back.
Credits
Layout designed and coded by Nina for Solaris use only
Banner stock image by Breno Machado from Unsplash
Counter base and credit sign © TLB
Web counter © BoingDragon
All resources (textures, colorings, brushes, etc.) used on this site © photoshop blogs on fumblr and deviantART
Copyright 2000-2013 Neopets, Inc. All Rights Reserved. Used With Permission. NEOPETS, characters, logos, names and all related indicia are trademarks of Neopets, Inc., © 1999-2013. ® denotes Reg. US Pat. & TM Office. All rights reserved.
Counter started on February 25th, 2013