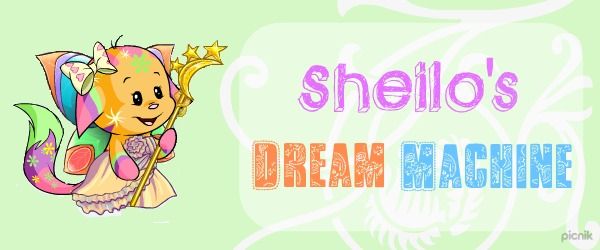 Hey there! My name is Sheilo, and I am your friendly neighbourhood Disco Kacheek. With some help from my owner,
pinkprincess899
, I have created this page for pet owners looking for nice, unused names for new pets!
Please remember to neomail my owner if you use a name so that she can take it off the list! Also, if you're looking for a specific type of name, just let me know, and I will most certainly come up with something special for you!
A
Agrillan ♪ Airthore ♪ Ajumefor ♪ Altriam ♪ Amyriam ♪ Anabehll ♪ Appaluse ♪ Arientali ♪ Ashomen ♪ Asirent ♪ Atriusse ♪ Aymelieh ♪ Azritt
B
Balgdor ♪ Bartrin ♪ Bastolina ♪ Begapol ♪ Benatie ♪ Benwinny ♪ Betaroh ♪ Boinam ♪ Boliart ♪ Bolkfor ♪ Bondor ♪ Byrrusim
C
Camorille ♪ Cantrilligon ♪ Carnifort ♪ Castegus ♪ Centuriat ♪ Certitum ♪ Cesture ♪ Chrystani ♪ Colmunt ♪ Creaturin ♪ Crusior ♪ Cryanist
D
Dartinut ♪ Dastrella ♪ Daytier ♪ Denastrie ♪ Denilus ♪ Dennuit ♪ Derroda ♪ Desdema ♪ Dreamure ♪ Dresdey ♪ Driator ♪ Drusina ♪ Ducrest
E
Eagenia ♪ Eareni ♪ Eatrete ♪ Edarste ♪ Edipetra ♪ Edithem ♪ Eetreum ♪ Emenanti ♪ Emmantry ♪ Emmenite ♪ Emnerise ♪ Erasete ♪ Erminatrix ♪ Erostos ♪ Ertherut ♪ Exartria ♪ Exiseme
F
Fallitrae ♪ Faltrie ♪ Fardratin ♪ Fashre ♪ Felitrin ♪ Fernaster ♪ Fethell ♪ Fiedatri ♪ Fimenru ♪ Flitronar ♪ Fretirea ♪ Funyshia
G
Gadriss ♪ Gaftinine ♪ Garinte ♪ Garsteadoe ♪ Gawaynn ♪ Gematrie ♪ Gilemarid ♪ Gimethra ♪ Gintarie ♪ Girsetoh ♪ Giterix ♪ Gittami ♪ Gogotroph ♪ Grappori ♪ Grenadillo
H
Haretin ♪ Hatriliam ♪ Hatsari ♪ Helinnia ♪ Helminoe ♪ Hetriana ♪ Hetriessa ♪ Hetsel ♪ Hexalimi ♪ Hextrae ♪ Histrialla ♪ Honitulli ♪ Hothrius
I
Iamine ♪ Iastria ♪ Iastrusle ♪ Ilitrimina ♪ Illinianne ♪ Illustriat ♪ Imminia ♪ Imnustri ♪ Inistril ♪ Ixetuli ♪ Izitrea
J
Jairenna ♪ Jamilliae ♪ Jammeni ♪ Janetri ♪ Janniste ♪ Jarissie ♪ Jaristria ♪ Jashero ♪ Jominai ♪ Jomoa ♪ Jonniae ♪ Jyllistra ♪ Jymenni ♪ Jynatra ♪ Jyrase
K
Karlone ♪ Karminn ♪ Karrenna ♪ Karshai ♪ Kartane ♪ Koellio ♪ Krestinnia ♪ Kriminis ♪ Kuilanne ♪ Kukolia ♪ Kularet ♪ Kurante ♪ Kutresta
L
Larztriae ♪ Lemollia ♪ Leonilara ♪ Lertari ♪ Leseare ♪ Leshartri ♪ Lexalira ♪ Lialianne ♪ Lilithinia ♪ Limetria ♪ Liminist ♪ Linistere ♪ Lirethire
M
Maestosoe ♪ Maiestus ♪ Mamiella ♪ Maretra ♪ Medesumi ♪ Mestill ♪ Mexaire ♪ Miorene ♪ Mullimilli ♪ Myanilli ♪ Mystrestria ♪ Myxarida
N
Nanaphora ♪ Narcisulli ♪ Nashtrese ♪ Nattarand ♪ Naxalier ♪ Nazalie ♪ Nemmenia ♪ Neptranu ♪ Nestalini ♪ Nezarinne ♪ Nimient ♪ Ninopuli ♪ Nixterini ♪ Nixusena ♪ Noastrider ♪ Noistrumin ♪ Noriniah ♪ Nuolianie
O
Obedini ♪ Octasie ♪ Octaviania ♪ Odenaura ♪ Offainia ♪ Ogonomi ♪ Ogtrian ♪ Ohianizi ♪ Oiatria ♪ Ooliani ♪ Ozeniria
P
Paulinieri ♪ Pavlotria ♪ Parlera ♪ Petranisi ♪ Pimentie ♪ Pinoirel ♪ Pinotrade ♪ Pintessae ♪ Pixarissa ♪ Plusoni
Q
Quartami ♪ Quavetti ♪ Quazellar ♪ Queeratme ♪ Quentarini ♪ Quertrin ♪ Questrame ♪ Questressa
R
Raganie ♪ Rauraphe ♪ Redrafin ♪ Regenata ♪ Remetra ♪ Remniade ♪ Remshae ♪ Renaltoe ♪ Rendraffy ♪ Restrivia ♪ Rianidie ♪ Ritrafona ♪ Rumrina
S
Saddipia ♪ Saephair ♪ Sagifina ♪ Sammarea ♪ Satriaen ♪ Semanniah ♪ Senastaer ♪ Spiritrie ♪ Spyrada ♪ Svestrae