Hi, _razcalz_! This page is a small corner dedicated to my pets and how I came to own them.
It was inspired by a
similar list
by Kuro.
Each pet has special value to me to be able to maintain one of these spots. Years ago, I had a completely different set of pets, but this one is entirely new and altogether more permanent. Upon writing this, it became evident that none of this would have happened without some awesome Neopians and friends, and I will always be grateful!
Allons-y?
---
Bendict the Baby Pteri / (Ben has stolen Cineaste's long-standing spot as first of my pets alphabetically. zwoop!) I adopted Eggs Ben from Sam in March 2012; thanks so much! Bendict is named for Benedict Cumberbatch of BBC Sherlock and holds a lot of sentimental value to me for this. Plus, he's just plain fun to have: it took a lot of effort for him to not roll away for this photo.

(Also, I'm proudest of his lookup.)


Cattie the Darigan Draik / Cattie is my Venetian Assassin, and she and Matthew go way back. "Cat of the Canals" is one of Arya's identities in Game of Thrones, which is one of the reasons I love this name. Cat was traded for in February 2014, and would not have been possible without Lark!


Cineaste the Robot Ixi / Cineaste was a gift from Moni. She knew I always loved UC robot ixis and gave Cin to me just before the first time I left. Having such a sleek, awesome pet definitely played a part in me deciding to come back and stay. Cineaste lives in the beautiful world of TRON: Legacy. She was mysteriously and suddenly locked out of the video world, but with those legendary combat skills it was inevitable that she ended up in Altador's gladiatorial Colosseums - not by binding, but for want of purpose and adrenaline.


Duckie the Baby Lenny / Where can I begin? I love Duckie a lot. I traded for her years ago as a brown Lenny and painted her baby. The root of this trade happened to be my first pet, which is one of the things that makes Duckie special. I worked hard to shine her up in terms of trophies and stats, and completed this by March 2011. The grey design is place/Katie's! Also, I love her single-feathered tail. (Duckie's, not Katie's. Katie doesn't have a tail.)


Matthew the Royal Draik / Matthew originates from the March 2011 purge; I traded for him with Kuro's help. Matt is my favourite RN in the world, which by default makes him one of my favourite pets. His paint has changed around, but I've finally settled on Royal: he is Cattie's partner in crime.


Puzzle the Maraquan Shoyru / Puzzle was from the same purge and gifted to me as a Yellow Lupe. When I first started playing, I adored 4 of the shoyrus - plushie, pirate, halloween, maraquan. I drew them on restaurant napkins. After the conversions, only two of the four remained unchanged. Something that makes Puzzle special apart from Xiuh is that I morphed and painted him Maraquan myself, thus finishing what is left of that dream I had six years ago.


Regal_Jimmy the Plushie Scorchio / RJ was traded for in September 2010. He is so cute; I love his green eyes! RJ is a timid dragon in a storybook world. It is something akin to Inkheart; he's even a fire-breather.

Ben, Cin and RJ tend to alternate for 2 spots on my main. I wish the 5th slot wasn't premium-only.


Xiuhcoatli the Plushie Shoyru / While he is the last of my pets alphabetically, he is by no means least to me. Xiuh was a gift from Katie. UC plushie shoyru was my biggest, biggest goal on neo. After applying, trying to trade, applying, and trying to trade some more, Xiuh came home in December 2010 as KT moved on from neopets. Thank you for making this come true! Seeing Xiuh on every login makes me happier than I can ever say.
---
Arts!
By Dorothy, Kuro, KT and Addie. My friends are so much more talented than me.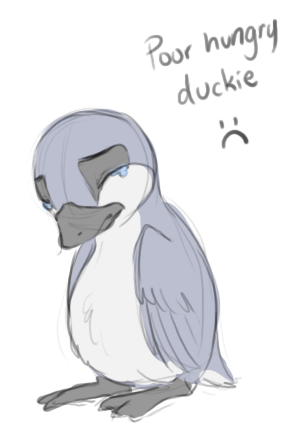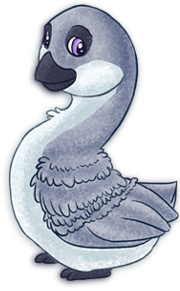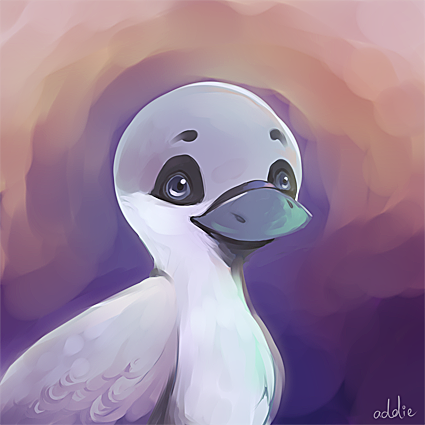 Neopian Times Appearances
Issues
423
(mentioned in article),
450
(article),
491
(comic by Addie),
500, 523, 526 & 550
(comic collabs with Kuro). What a star.

Duckie and Sentry are up to no-good shenanigans.
Notable
(Thank
you
!)
Possible Remaining Avatars
(This stuff goes here because Duckie never leaves my main account and that makes it easy to access!)







Wishlist (NP)
| | |
| --- | --- |
| | |
| Draik Archer Hat (Matthew) | Moffit (Bendict xD) |