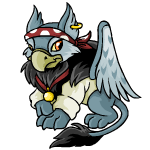 Hweimei's Haunts
By Drnt
Hello, guest. I've been noticing that hweimei tends to visit a lot of the same places in Neopia. I thought that someone might find the list useful, so here are my notes.
Or you can use these jumplinks to bypass the main Neopets stuff and go directly to the helpful petpages:
And finally ...
Answers to Common Questions and Situations
Begging like that is not allowed, no matter what type of player is doing it, and should be reported for spamming.
Asking for/offering payment for services
An artist may NOT request or accept a payment, tip, or "gift" in exchange for their artwork, and those seeking artwork may not offer payment, tips, or "gifts" for the service either. No profit can be made on any service like this, whether it be art trades, graphic or lookup making, avatar item lending, etc.
Contests, while many people consider them fun, are often used to scam, such as fake giveaways to the person who "donates the most Neopoints to the guild," etc. In order to insure a safe and happy Neopia for everyone, it is important that leaders and members of even honest guilds do not have guild contests.
NO outside links are allowed, period. We only stated that we sometimes let links on ULs/Petpages/Etc slide when they are to well-known and historically trouble-free fansites since that's the truth, but that doesn't mean it's not against the rules. Links on the chat boards are not allowed at all, regardless of the site.
If something is at least Neopets related, and it's a one-time occurrence, even if it's in the wrong chat, please don't report them. It may just be a mistake. Just kindly direct them to the proper board. Now, if the person repeatedly spams the same message, or is constantly off-topic, you can report.