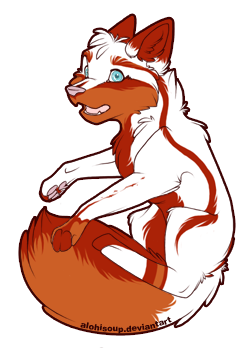 Alright. We both know why you're here, so all the good stuff ((Adoptables, Custom Pick-ups,)) is at the top. If you really want to know about Drakonerr, it's towards the bottom. Yep, you gotta scroll.
Lupe Adoptables!
YOU KNOW THE RULES.
NO STEALING.
NO TAKING THESE AND MODIFIYING.
KEEP THE LINK ON.
KEEP THE NAME ON.
.
And if you're going to request a custom you have to title the NM as follows:.
Receron's Hand.
LUPE ADOPTABLES
Customs: [x]TRADE ONLY []requests and trades []temporarily closed
Waiting:
Open!
Open!
Open!
Open!
Open!
Mail in your request here: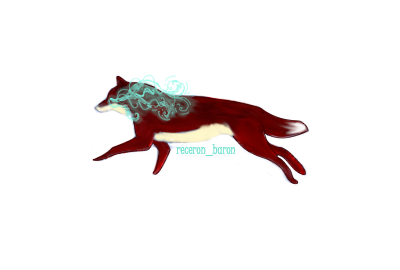 Customs: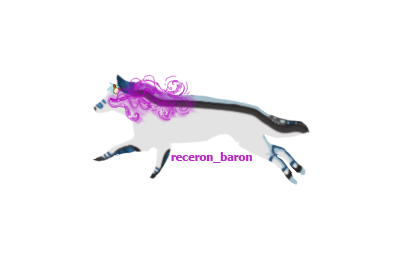 Old Adoptables: ((No longer in official use, but I might make a compromise if you just can't live without one.))
Customs:
Name:: Drakonerr
Gender:: Male
Age:: Eternal
Species:: Lupine
Mother:: Unknown
Father:: Unknown
Siblings:: Unknown
Life Mate:: None
Paired with:: No one
Offspring:: None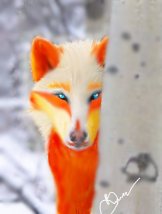 LIKES
Living things
Movement
Rain
Outside
Starry Nights
Real Form
Water
DISLIKES
Noise
The City
Human Form
Enclosed spaces/Cages
Hot, cloudless days
Cars
Hunger
Being alone
Fire
...this, is his story.
Drakonerr's hands were stuffed deep into his pockets, his shoes scuffing slightly at the dry earth as he moved. Every shift of muscle, every brush of his clothes agitated him with the strange existence of hating this form. This form, whose hooded jacket left his face shrouded in a cloak of shadow. This form, that always seemed so awkwardly slow and unnatural a thing for a creature that had to go about existing upright on two limbs. It was somewhat awkward, to say the least.
His tall, chistled frame, 6'4" to be exact, seemed to droop with exaustion, causing his broad shoulders to sag and his overall posture to hang as if strung up by the spine. But Drakonerr wasn't burdened with a physical fatigue, no. It was one a heavy heart brought, or a mind burdened with serious issues...perhaps mental instability. But then again, this wasn't a reality that was new for him.
If his face was visible, one could see high cheekbones...a smooth jawline, accompanied by minor features one couldn't pinpoint, but made you stare at his face trying to figure out what gave him such a poetically gorgeous appearance. A waterfall of crimson hair that strangely faded out to white at the tips was pulled loosely back within the hood, hiding it from whatever might have been looking at him. Skin that had no color to it whatsoever caused people to think he was deathly ill, with some sort of bug that would infect the inside and eat it's way out, showing the destruction on it's victim by draining every and all hints of life from the unlucky bloke. If one were to lie their head against his chest, say in a soft dance that required such bodily contact, only the soft rise and fall would be present. But, his most stunning feature would have to be his eyes. Acidically neon blue globes of liquid pain glared ahead of him, not fixed on one perticular thing as he silently treaded a path through the thicket of the woods.
If someone were to come upon him and slice his pale skin, they'd be surprised to be denied the greeting of the blossom of red that's normally accompanied with a puncture. You see, tendrilly black strands laced through his veins, contracting and releasing to force whatever ebony blood was present in his form, to make up for a perticular beating muscle. Wounds literally knitted themselves with the same spiderwebby strands that slithered through his pulse, giving him an immortal edge to life. Ironic, really, that he couldn't die, and the only thing keeping him on this earth was to find a reason to end his existence. Of course, other factors rise with this conclusion. As in, can a literally heartless beast like himself find it in his subcinciousness to experiment with the word 'love,' that his prey so easily tossed around? Killing was either a sickening experience or an emotionless one. He either hated himself for slaughtering something that had a face that cried up at his gorgeous form, or he was cold and heartless as stone as the deed was done, him returning to the same pack only to start the proccess over once again and slowly pick off of the human race the most easily caught beings desperate to feel needed. That is what he was. A monster, that lured in whoever or whatever would come close enough to let him strike... ...for mercy was unknown in his species' nature.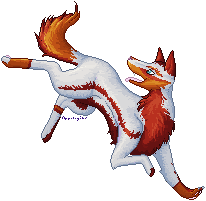 Where was he going? He didn't know. Somewhere far. Somewhere where the moon's caress couldn't touch him. Where his thirst for blood and carnage couldn't sway him. Where such a hybrid beast could exist harmoniously with the world. A shift. A scent. The sudden howl that spiraled through the air, that shot a familiar tingle trailing up his spine. Danm. He threw his head back, a howl bulging in the depths of his throat. Should he release it? How could he not? The piercing noise erupted with the power of a thousand suns, the noise ancient and spiraling as it continued to rise, flowing out of his being, the tune an eerie mix between the howl of a beast and the cry of a man. It was sheer impulse that made him do such a thing; to howl. Even if the pack who did the first call was unknown, an ancient such as he had a code that rang though his bones, forcing him to respond. An immediate response to his. By the pitch, it sounded female. And to the North. Before he started forewards, another howl escaped his lips, accompanied by a soft whine. He wanted to run, but walked instead, in the general direction. The soles of his shoes seemed too tight for comfort suddenly, and with it, Drakonerr began to run...the ground hard and unforgiving beneath his feet. As he hit a patch of decent earth, his form seemed to shimmer and cringe as he changed, shrinking in size slightly, popping as bones shifted, lengthening...becoming a wolf.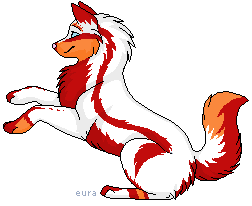 Neon white fur that shone pearlescent beneath the moonlight, his blue, pupiless eyes glinting against whatever sources of light were present, his lean frame streaking over the curve of the land, a curved smile exposing the deadly maw that lay beneath his innocent lips.This is who he was. Drakonerr. The soul wolf of the ages.