Page is under construction.
Stuff goes here eventually.

I supppose the best place to start would be telling you a little about myself.. Hmm... Well. I guess this would be a good place to start.."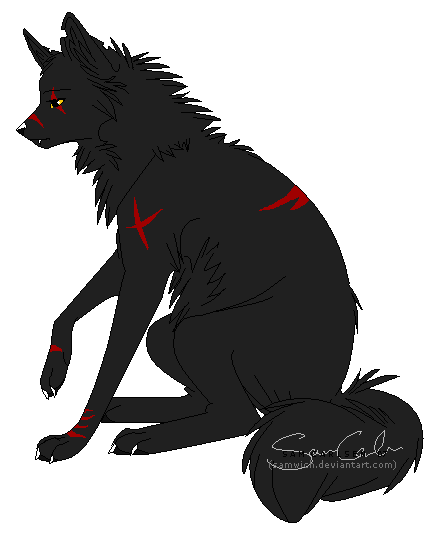 Name: Drake Rudel
Gender: Male
Age: 18
Birthdate: October 14th
Fur Color: Black
Markings: White serpent mark on right side of neck.
Scars: One over left eye, one on right foreleg ankle, one 'X' shaped on front left flank,4 on left foreleg ankle, two on back.
Other: Long claws and fangs.
Eye Color:Blue in Human form, Gold in lupe form.
Father: Dead
Mother: Dead
Siblings: Ben, Sirius
Marital status:Taken
Anthro/Human Clothes: Something comfy.
Paint Colour: Halloween
~*~


Things change.
Perhaps some day I will share my real story.
~*~

~*~
~*~

Link to me?
~*~
My Links
NEOPETS, characters, logos, names and all related indicia
are trademarks of Neopets, Inc., © 1999-2013.
® denotes Reg. US Pat. & TM Office. All rights reserved.
PRIVACY POLICY | Safety Tips | Contact Us | About Us | Press Kit
Use of this site signifies your acceptance of the Terms and Conditions