Adopted: November 02, 2010.
Thank you so much, Katharina!

Firefox | 1920x1080
In the beginning...
Many years ago two precious creatures were born on a beach thanks to a mystical being that fell from the heavens. He told of great danger coming to the world and picked Everdusk to birth two immortals that would save everything. She passed away moments after laying her eggs, leaving them entirely vulnerable. These eggs would lay there for three days. After that, they drift up into the sky to become protectors.
The first egg survived through the harsh conditions for those agonizing three days. It began to rise up from the ground and weightlessly float into the black wonderland of space.
The second egg, unfortunately, was not so lucky. For some reason, the warmth of the sun's rays had mutated it as if the egg was rejecting them. (Perhaps for a reason?) The egg never drifted up into the sky. After a few more days, the ocean began to rise and carried the tiny egg out to sea. From there it sank.. and sank.. and sank... until it finally reached the aphotic depths of the bottom of the ocean.
The first egg, given the name Draconzi, had hatched in the sky and the tiny creature frolicked around our solar system, observing all of the different planets.
The second egg with the given name Hydranna had hatched but wasn't exactly lively... the intense amount of pressure on the sea floor had left the creature immobilized.
The danger spoken of was arriving in one week which was just enough time for these immortals to grow to full size. They should have been almost completely identical but Hydranna was so mutated, she looked nothing like Draconzi.
No one would ever know they were sisters.
Design
To explain Draconzi's mane.. it is sort of like a chameleon. It's not transparent but always blends in with the background.
Draconzi is very large. She's bigger than our own planet. It's too dark out there for us to see her though. We can only really see her glow and it appears as something like a comet when she goes across the sky. She doesn't just take care of our planet. She is protecting our whole galaxy.
Statistics
Clean
Nice
Social
Leader
Creative
Hardworking
Careful
Relaxed
Intelligent
★ ★ ★ ★ ★ ★ ★ ★ ★
★ ★ ★ ★ ★ ★ ★ ★ ★
★ ★ ★ ★ ★ ★ ★ ★ ★
★ ★ ★ ★ ★ ★ ★ ★ ★
★ ★ ★ ★ ★ ★ ★ ★ ★
★ ★ ★ ★ ★ ★ ★ ★ ★
★ ★ ★ ★ ★ ★ ★ ★ ★
★ ★ ★ ★ ★ ★ ★ ★ ★
★ ★ ★ ★ ★ ★ ★ ★ ★

Sloppy
Mean
Reserved
Follower
Boring
Lazy
Impulsive
Tense
Dull
Clean:
There's really no way to get dirty in space so Dra is pretty clean most of the time!
Nice:
Of course she's nice! She's protecting all of the planets xD If she was mean then she would just let everyone die o.o;
Reserved:
Draconzi never really comes in contact with anyone so she doesn't know how to be social. She stays to herself, out in space, and only visits a planet once every few millenniums.
Follower:
Dra doesn't really like to make her own decisions and doesn't act outside of the box if that makes any sense. She would rather feel secure doing something she knows than trying anything new.
Boring:
Unfortunately she pretty much does the same thing every day. There's only so many things to do out there in space.
Hardworking:
She must be very hardworking so no harm comes to any of the planets. If she was lazy then she wouldn't pay attention to all the threats that happen every minute.
Impulsive:
Dra rarely thinks before she acts. When she sees an asteroid heading for a planet she immediately tries to hit it in a different direction. She often hits them towards other planets and has to quickly hit it again, thus twisting around like crazy until it has finally disintegrated xD
Tense:
She is always on the lookout for threats and dangers. She barely ever has time to herself so she's not too relaxed. She's always up and moving.
Intelligent:
Draconzi was born with the natural gift of intelligence. Some say she even has the power to see into the future which helps them predict when Star Explosions and Solar Flares are going to occur.
Interests

- Likes -
Watching Comets
Visiting Planets
Being a Hero
The Stars
The Sun


- Dislikes -
Having a ton of responsibility
Having no time for herself
Star Explosions
Solar Flares
Satellites

Threats
Draconzi has to protect Neopia from many different dangers. To help you better understand all of them, I have found some definitions!
| | |
| --- | --- |
| Asteroids | ★ | also known as Minor Planets and Planetoids, are small Solar System bodies that are in orbit around the sun. These bodies are tiny compared to the planets but can do some major damage if they come in contact with them. They can stray off course occasionally and Draconzi needs to watch out to make sure they're not in the paths of the planets. Their threat level is only at one because they are pretty slow and easy to crush or move. | Comets | ★★ | are icy solar system bodies that, when close to the sun, display a coma (a fuzzy, temporary atmosphere) and sometimes even a tail. Comets are very tiny and very quick, raising their threat level to a 2. Draconzi really needs some good eyesight to see these little buggers zooming around. She also need some quick reflexes to keep them from crashing into the planets. |
| Supernova | ★★★ | or star explosions, can be very destructive to planets. They don't happen too often but when they do, Draconzi must quickly protect the planet by surrounding it with their body. Since she is indestructible the explosion doesn't hurt her at all. Their threat level is at a three because they are pretty dangerous but Dra has a little bit of a heads up before they actually go off. | Solar Flare | ★★★★ | are large explosions in the Sun's atmosphere that release tons of heat. These happen everyday and are very unpredictable, making their threat level skyrocket to four! Normally the flares are small and are no threat to the planets but there can be some massive explosions. Draconzi must do the same thing she does to protect the planets from Star Explosions. She surrounds the planet until the explosion is over. |
Fun Facts
Draconzi and Hydranna both have 8 letters in their names.
So does my name, Courtney!

Draco and Hydra both have 5 letters in their nick names.
So does my nick name, Cobra!

When I adopted Draconzi, she came with nice stats and no intelligence.
When I adopted Hydranna, she came with high intelligence and no stats.

Draco and Hydra both have dragon meanings to their names o3o
Gift Art
Drag to URL bar for full view
Hover for the name of the wonderful artist ^^
Thank you so much to everyone that did gift art for me!


Old Design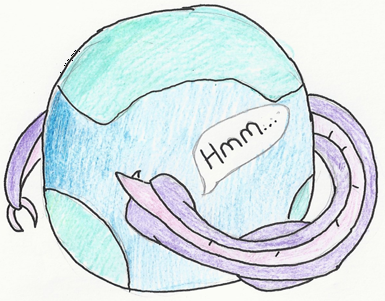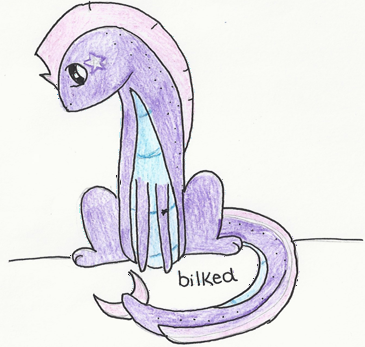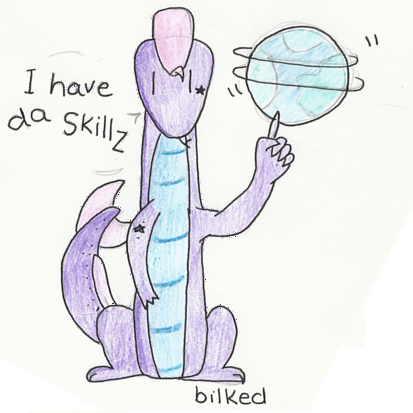 New Design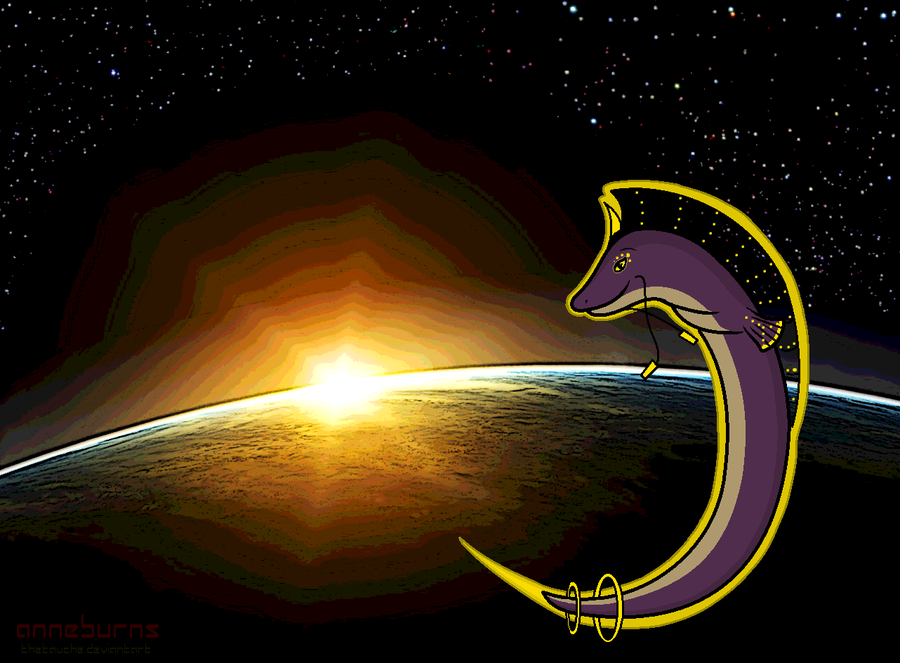 Credits
My Other Pages






Coding and character © reconnection
Navigation from Whitespace
Background from searching o-o




Neopets, characters, logos, names and all related indicia
are trademarks of Neopets, Inc., © 1999-2015.
® denotes Reg. US Pat. & TM Office. All rights reserved.
Privacy Policy | Safety Tips | Contact Us | About Us | Press Kit