.sf{display:none}table{visibility:hidden}div table{visibility:visible}textarea {color:#3399FF}h1 {font-family:Arial, Helvetica, sans-serif;text-transform:uppercase;font-size:8pt;color:#FFFFFF;background:#3399FF;text-align:center; border-bottom:1px wht solid;}body{background-image:url('http://i194.photobucket.com/albums/z32/googlekit/trash/other/ddbg.png');background-repeat: repeat;}font, body, td, marquee, div{color:blue;font-size:9pt;}a:link, a:active, a:visited{color:blue;font:8pt Arial, Helvetica, sans-serif;text-decoration:underline} a:hover{color:#6699CC; Arial, Helvetica, sans-serif;text-decoration:none;} style="scrollbar-face-color:#427Bf5; scrollbar-highlight-color:#ffffff; scrollbar-shadow-color:#000000; scrollbar-arrow-color:#ffffff; scrollbar-track-color:#a0a0ff; scrollbar-darkshadow-color:#000000; scrollbar-base-color:#427Bf5; scrollbar-3d-light-color:#FFFFFF; />
welcome
Welcome, guest, to Doppia ' Doptions! Doppia 'Doptions is run by iteri. Unfortunately, Doppia 'Doptions is no longer Doppia 'Doptions, but instead Doppia UFT List. I don't feel willing to adopt out nicely coloured pets anymore, because people just put them UFT or on side accounts for show. =/ So, yeah, here's my UFT List.
News
08/14/2009 ~ DotPrincess_5 (starry techo), Annie844 (ghost asia), rey_125 (desert kougra), and Ronosy (disco kougra) all pounded between 11:55pm-12:05am PST. 08/11/2009 ~ PrincessSweetleh (skunk elephante), HollehRoot (speckled asia), BliggyBoPeek (desert lupe), Ferzinha_fe (electric tuskaninny), Ninciella (cloud kacheek), and Moothezombiehippo (halloween lenny) all pounded during 10-10:30 pm NST.
06/04/2009 ~ removed PippaFunnell (custard chomby) - adopted by anicamala_500
Doppia 'Doptions will no longer be checking on pets previously adopted. They'll still be listed, but I won't check how they're being treated. I just hope they're being treated well... Just if you're being good to them, neomail iteri to fix that status. Also, I'm tired of the people who don't neomail me on iteri. It's annoying. =/

My Dreamies
If you have one of my dreamies, then it's very easy to get one of my UFT pets. =D I don't really care about names that much. Neomail me!


up for adoption

Brownie_Icing
Darigan Xweetok



Little_Lily_7
Disco Jubjub



Lucky_Lulubelle
Faerie Uni



Spiffy2TheMax
Robot Jetsam



Pets That've Been Adopted
x=adopted to unworthy users
BeccaJeff~ x the strawberry techo, when I tried to transfer her through the pound.
LabbyGabby x the brown nimmo, whom I thought was good with fluteblossom - now with random stranger
Puckisite the faerie xweetok, who was beautifully adopted by reyzaburrel1. Thx
drag-blocked-ie454 x the zombie shoyru was adopted by megali2378 (a guild member in IABW) - not being fed?
CrimsonCake the desert ixi adopted by z x 3 c i w w a f (Zack), a guild member of IABW & a friend. - inactive
PippaFunnell-custard chomby was adopted/traded for pirategirl42(green bori to zap)by anicamala_500, a guildmate.
Chocquelette, a faerie meerca, was adopted on crazy_kid88's side, way_exited.

If any of these wrongs have been undone, feel free to neomail me. ^-^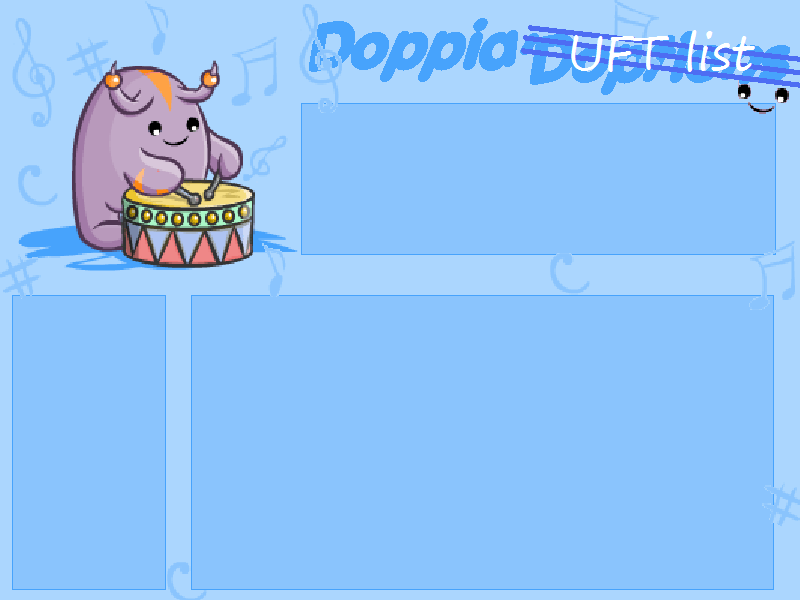 NEOPETS, characters, logos, names and all related indicia
are trademarks of Neopets, Inc., © 1999-2013.
® denotes Reg. US Pat. & TM Office. All rights reserved.
PRIVACY POLICY | Safety Tips | Contact Us | About Us | Press Kit
Use of this site signifies your acceptance of the Terms and Conditions