Welcome
dashboard
| | | | | | | |
| --- | --- | --- | --- | --- | --- | --- |
| Works in Progress | | | | | | |
| Recently Achieved | | | | | | |
About Kate
Quick Stats
Name : Kaitlin
Nickname: Kate, Katee or Katie
Age : 25
Birthday: September 19
Timezone : Eastern (NST +3)
How Long I've played Neopets : On and off since 2003
Accounts: trubiekatie - main, redeemyourself, turbulous
Likes & Dislikes
Likes Avocado, berries, salad, making buttons, The Hunger Games, Draiks, Jurassic Park, dinosaurs, tornadoes, traveling, chatting, green tea
Dislikes Stress, onions_ sunburns, sweating, split ends, vacuuming, garbage, being sick, cheaters


Favourites
Books: The Hunger Games series (especially Catching Fire) by Suzanne Collins, Jurassic Park by Michael Crichton, Outliers by Malcolm Gladwell, Divergent series by Veronica Roth

Movies: The Hunger Games, Jurassic Park, Free Willy, Twister, Inception

Foods: Avocado, Egg, Potato, Raspberries, Blueerries, Steak

Games: Yahtzee, Scrabble, Risk, Scattergories, Bridge

TV Shows: Lost, True Blood, Criminal Minds, The Office, The Newsroom, Breaking Bad, Stranger Things
Current Family
This is my portal page for all my pets, with a brief checklist of what to do, their history/character, needed items and links to their lookups and/or petpages. Feel free to browse around!
Dream Pets
This is my list of pets I am currently working to saving, trading or applying for! For the higher tied UCs, I am currently offering JadedEmeraldKisses the UC Tyrannian Draik.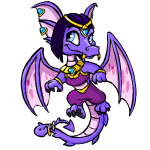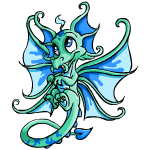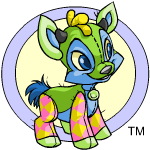 To see my project page, please visit /~KokaKolaz!
Goal Summary
This is my way of tracking how I'm doing with accomplishing my overall goals. Dark grey goals are things that are completed, whereas light grey goals are something that I am working on.
April

Status: 3/5

+100 HSD for Dividant/Katniss
2018

1 stamp avatar

Status: On-going

Win 100 Poetry Contests
Status: 99/100

50 new stamps
Status: 4/50

5 new Neodeck cards
Status: 3/5
Long-Term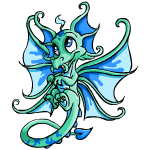 Own a UC RG or Faerie Draik

Obtain Avatar Collector

All pets have petpet

All characters have reference

Complete Remind's adoptables

Every pet has 1 BC trophy

Katniss wins Pet Spotlight

Finish NQI on Insane

Finish NQII on Insane

Have 100 game trophies

Train Dividant to max boosts

Complete a stamp album

600 stamps
Status: 504/600

300 Neodeck cards
Status: 292/300
Aethia
Monthly Challenge

Enter all PCs

Earn all MC avatars
Status: 3/5

Revamp portfolio

Clear out old challenges
Status: 3/4

Earn stamp avatar

650 Gourmets for Katniss
Status: 640/650
Leader Challenges

TBD

TBD

Sketch a new BC entry
Status: Unstarted

Earn 300K anyway
Status: 0/300K

+10 stamps
Status: 0/10

TBD
Status: Unassigned
Collection











































































Goal Progress
This is the massive list of goals I have and how far along I am to completing them. Once completed, they will be removed from here and put into my achievements.
Account Related
Have 100 game trophies //
Missing: here
Be published in the Poetry Contest 100 times //
Records: here
Finish NQI on Insane //
Album 600 stamps //
300 Neodeck cards //
Finish NQII on Insane // COMPLETED
10x Neopian Times Champion (NT Star) // COMPLETED
Get the "Avatar Collector" avatar // COMPLETED
Complete a stamp album //
COMPLETED
Pet Related
All character pets have a reference sheet //
Missing: Katniss
All pets have at least 1 BC gold //
Missing: Arayla, Dividant, Kohena, Mellra, Mereda, & Mizy
Complete Remind's adoptable set //
Train Dividant to 2,000 HSD //
Train Dividant to max boosts //
All pets have a petpet // Missing: Koka
Every pet has been notable once // Missing: Koka
Project Pages

Neodeck
My Neodeck | HST
Current Goal:
300 cards
Dream:
365 cards, gold trophy
Status: On-going

Neoquest
Game | Guide | Guide
Current Position:
Normal Chapter 3 done
Status: Find pet to play Insane with

UC Draik
Project Page
Offer:
BN/DN UC Tyrannian Draik
Status: On-going
Training Tracker
Dividant
December
Strength: 575
Defence: 575
Health: 575
January
Strength:
Defence:
Health:
Katniss
December
Strength: 122
Defence: 122
Health: 122
January
Strength:
Defence:
Health:
Trophies
Here you can see the trophies I am working on or attempt to eventually have. Some are upgrades while some I will need to earn for the first time. Note: images contain links to the games.


New Trophies
Upgrades
Neopet Contests
Here you can track what I'm doing with the different writing related contest on Neo! This includes the Caption Contest, Poetry Contest and Neopian Times. I have a small list of ideas to generate my poetry submissions.
Trophy Count:






Caption Contest
Neopian Times
Poetry Contest
Storytelling Contest
Art Gallery
Achievements
Major Achievements

One of my favourite avatars and FINALLY, on my second attempt, I can now call NT Writer mine.
June 20, 2014

My all time favourite avatar, Top Collector, which has been a goal in the making for years is done!
June 2, 2014

I have been slowly training pets over the years, but Dividant was the first pet to reach 1,000 HSD!
May 31, 2014

After years of trying, my 10x entry was finally published and I earned the NT Star avatar!
May 28, 2014

I put this off for a long time, but after playing one week, I beat Neoquest 2 on Insane!
May 16, 2014

After spending several million, on March 24th, Katniss finally had read enough Booktastic books!
March 24, 2014

I was shocked to get in two times to the elusive 1600th and 1700th Poetry Contests!
September 28, 2012 & June 2013

In a crazy adoption, I waited 3 months to find out I was chosen to adopt Katniss!!
August 8, 2012

I previously applied for Draiks, but in March, I was chosen to adopt my first Draik - Remind!
March 2012
Achievements by Date
08/08/12 - Adopted Katniss O____O
09/19/12 - Got my accounts back!! Hatched Mellra!
09/28/12 - Accepted to 1600th Poetry Contest!!!
03/24/14 - Katniss earned her Booktastic Honorary award!
04/19/14 - Restocked my first UB!
05/28/14 - NT Star avatar!!!
05/31/14 - Dividant reached 1,000 HSD! 300 stamps! Published in Neopian Times
06/02/14 - TOP COLLECTOR AVATAR!!
06/20/14 - Neopian Times Writer avatar!!
09/17/17 - Dividant reached 1,500 HSD!
10/13/17 - Beauty Contest avatar, as nahara won gold! Wish granted
10/20/17 - Katniss graduated pirate training school
10/22/17 - Traded for Koka!
11/27/17 - Published in the Poetry Contest!
11/29/17 - Published in the Poetry Contest!
12/04/17 - Kiko Pop avatar!
Neoboard Fonts
Seasonal
Altador Cup Tracker

Noel

Let It Go - Idina Menzel

Snowman - Sia

It's the Most Wonderful Time of the Year

Lyrics
King of My Heart - Taylor Swift

Sunny - Boney M

Look What You Made Me Do - Taylor Swift

Lucky Ones - Lana Del Ray

Ultraviolence - Lana Del Ray

Counting Stars - One Republic

39 - Queen

Who We Are - Imagine Dragons

Elastic Heart - Sia

Girl On Fire - Alicia Keys

Little Talks - Of Monsters & Men

Video Games - Lana Del Rey

Blue Jeans - Lana Del Rey

Drive By - Train

No Beef - Afrojack & Steve Aoki

It's Working - MGMT

The Way - Fastball

Silhouettes - Of Monsters and Men

Blue Jeans - Lana Del Ray

Miscellaneous
Lost

Hunger Games: Catching Fire

Oasis

Katniss [1]

Katniss [2]

Top Collector

Gifted Art
I wanted to admire all the art I've collected for my pets over the years. A massive thank you to all of those that have gifted me art - I really do appreciate at it!

Favourite Sites
These sites are my bread and butter - I would be utterly lost without them! They give me inspiration, help and ideas. Some I use more than others, while some I simply admire. You should definitely check these out and bookmark them!
Resources

Requests
Favourite Sites
Other Portfolios

Sitely
Link Back
Credits