In the glaring brightness of a city night, there are ever so few oases where the dark can gather; industrial floodlights chasing shadows from night as much as day, spluttering sickly streetlamps which lay bare the concrete and drown out the glimmering stars. Even off of industrial lots, even away from the bright-shining mainstreets, the flicker and spatter of unnatural light shrieks through nature's intended resting time.
So precious are those dark points; so mysterious and tempting in the night time, those places where nature lays its claim again. Where crickets chirp and sing, where rabbits lay on the lush grass to feed… where the stars peek from the sky, just a glitter far above the polluted sky. Empty lots, overgrown with weeds and scraggly, exhausted trees, become gems in the night time; alight with an ethereal glow.
In the cement jungle of Kisme's industrial division, few pets have the time, or the energy to seek out these places. Dead-end jobs, decrepit apartment buildings, and their next meal hold precident over anything else in their lives. A shame, indeed, to see this plight of theirs; as down, low by the shores of the sea, there is a stretch of land, untouched, uncontaminated, where the fireflies bring the grasses to life.

Before you it sprawls, great tufts of unkempt plant life glittering with dew in the late night, the first fireflies rising to dance lazy figure-eights amongst the stars. The wind sighs occasionally, a briny, sharp tang in the fresh sea air. The constant, muted hum of the city invades even this fallow patch of land, and for a moment you are disappointed at the inability to find true solitude from the jarring city. The timid, natural beauty of the place abates those feelings though, and tentatively you step from the buckling sidewalk onto the grass. It is sprinkled with bald patches and seedling trees. . . by no means a suburban lawn. Indeed, a little beyond the grasses you've set foot in a thin curtain of brambles stands, only partially blocking off the rest of the land. Tenatively, and with great care, you pick your way over the conciderably sized field to the thorny bushes, and with additional caution, through them. Beyond is the point, where hip-high grasses end, the land crumbling away where the sea begins. More fireflies glitter and flash here than on the other side, washing the world in a yellow-green glow.
Beautiful, aren't they?" The voice comes from just over your shoulder, and despite the initial shock – and the jump that came with it – you manage to turn more or less calmly to face the invading dragon behind you. He grins and scratches behind one massive, strangely shapped ear. "Hah. You didn't freak out. Last person I had was a screamer, man did he have a set of lungs on him…" chortiling grimly to himself, he glances over your shoulder to the horizon. "It's supposed to be a full moon, but you can't tell with all this gunk in the air… uhm. Anyways. Hi. I'm Dilumas. If you're here, then I'm supposed to tell you about… me." Smirking a little, he looks back to you and shrugs, offering one phosphorescent hand. "So. This is my park." He turns and walks to the very tip of the cliff, glancing towards you before leaping downwards. Swallowing a squalk, you follow, to find him standing only five feet below where he had jumped down, at the bottom of a slight embankment. "Tide's out, so we can walk along the beach. Humans tend to get bug bites up in the grasses." He explains, having clearly practiced this routine a few times. "I guess what you want first is my basics. I could just tell you them, but my lung capacity… isn't so amazing. So here." In an instant, a balled up sheet of looseleaf is thrust into your face, the green hand around it inches from your nose. "You can read this. Try to keep up, too. We're heading to my place."

After reviewing the sloppily written notes, you look up… and to your shock, you're already to the end of the stretch of sand. Glancing back for a moment, Dilumas tilts his head at you. "You look surprised. Of course I know my shortcuts home." What had once been a rugged bluff was now a wall of concrete, a gaping pipe drooling grey sludge into the water a few feet away from you, rusting rebar rungs protruding beside it making a service ladder. Di scales them quickly, standing impatiently at the top while you follow suit. Reaching the top of the ladder you find yourself back in the city, albeit on a rather remote road, with your host already setting a brisk pace down the dotted white line.
."I did say to try and keep up." He chides, looking back at you as he leaves the centre of the road to the sidewalk, hopping onto the stoop of a grime-stained, decrepit building. You follow obediently, only for him to leap away after you reach the top step. "Wrong building!" Your patience wearing thin, you follow again as he wanders down the street, taking a sharp turn into an alleyway. Reaching the far end of the dark corridor, he gestures to a tall building, its metal sign only partially intact, a brilliant mural of an island painted over its façade. "That. Is. Welcome to High Hopes." Trotting across the street, he unlocked and opened the first heavy metal door, holding it until you made it safely into the antechamber. Within, another set of doors stood, a number pad leaning against the wall, bare wires running along the floor and into the door's frame. Grumbling, Dilumas entered one code, and then another, before sitting on the ground and jamming random buttons. Realizing you have time to spare, you look around at the room, with its fresh coat of paint and its cork notice board. Wandering closer, you investigate its contents; a grocery list, a music festival poster… and fifteen pairs of cartoon portraits. Each one has a 'happy' and 'sad' version, with various words listed beneath either… and part way down the board, there are two little Dilmases. Realising that the board is a likes and dislikes chart, you review it quickly.
Rootbeer
Soup
Fireflies
Glow Sticks
Late Nights
Thunder Storms
Cities
Fried foods
Dark-Green Vegatables
Waking up
Snow
Questions
Lies

With a high-pitched beep, the security-door finally gives in to Dilumas's efforts, allowing him to shove it open into what may be the ugliest apartment lobby ever. Water stains, like great claw marks, stripe the walls, mouldering cardboard boxes piled high against the walls. Some place for a Draik to be living, you think to yourself, gazing longingly at the fresh paint and new doors behind you. You wonder for a moment if it's a trap… if you'll ever get out now that you're into this decrepit… pit. You hear tiny claws scuttling against the tile floor with every step you take, the sound getting louder… "Ex! No!" Turning at the outburst, you are caught unawares as the scitter increases, finally stopping as a projectile hits you squarely in the hip. "Down Ex!"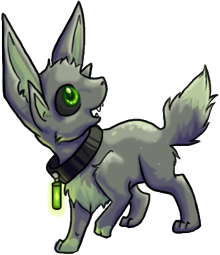 You yelp in surprise, turning to see the tiny canine drop down to its haunches at the command. Its oversized ears are perked high, tiny stitch-marks around its maw emphasizing its doggy-grin. Staring down to it in shock, you watch as it hops to its feet and runs around you, barking ecstatically, before stopping before Dilumas. Leaning down, he scoops up the Zomutt in one hand, holding the squirming, creepy fluffball close to his chest. "Meet Xombie –that's spelt with an 'X', hence the nickname. I wish I could tell you some epic story about how we met in some awesome way, and we have this great understanding of one another… but seriously, Ex is just a Zomutt. My Zomutt. He chases my room mate's Tasu, and chews bones, and is just generally… a dog."

Still carrying the mangy little dog, Di staunters down the hallway to an elevator bank, where he presses a dirty call button. There is no corresponding light to the gesture, no illuminated numbers, and you look at him questioningly. "It's burnt out." He mumbles, scratching his canine companion behind the ears. You hope for a minute that he means the elevator in entirety, and not just the lights, but as the thought first crosses your mind a sickly ding sings out. The door shudders with the effort of opening, and you enter the cage anxiously. The trip upwards is a tense one, punctuated with pauses and groans as the elevator slowly rises, each sound grating against your nerves.
."What floor do you live on?" you finally ask in desperation. One of Dilumas's eyebrows tilts upwards, a smirk on his lips.
."The top one." He states grimly, laughing as the look of horror flits across your face… and the door slides open. "As you can see." Expecting to see a hallway, you are surprised to see instead a sort of open-concept common area and kitchen, lit primarily by a giant, elegant looking -blocked- Again, fresh paint covers the walls, and here fresh carpet has just been lain. A thud from down a corridor sounds, and Di glances at you.
."Now you're going to meet my room mates… and building mates… and other barnacle-like latch-ons. See, even though it's the penthouse suite, everyone hangs out up here. High Hopes is beyond close as far as apartment complexes go. Well, that and it's the only room where the air conditioning actually works." He wanders across the expanse of open room and drops on to a large, green couch, gesturing to a number of chairs around him. "Take your pick. Most of these guys won't even know that you're here." Settling, you wait… and wait… and wait. Shifting and grumbling to himself, Di looks around the almost-silent apartment and shakes his head. "I guess… it's too late for them. Okay, I'll resort to the Photo Album!" Reaching out to a thick, faux-leather bound tome on the coffee table before him, he grunts. "Okay, get comfy. There are a lot of us here…" And sure enough, as he opens the book, you are accosted with a huge variety of pets.
I mention Kahia first, because she's my… well, she thinks I'm her master. See, Ka is a golem capable of speech. Which technically means she isn't a golem anymore, because she has a soul, but that's besides the point. Anyways, she's somewhere around one hundred, having gone through two masters before me. Luckily, my… unusual origin gives me an advantage as far as her chattering goes. She's really a sweet little beast, though a little jealous at times. She spends most of her days guarding the building and lurking in ventilation shafts.
My landlord, Klieru, is an interesting guy too. He's seventeen, a highschooler, and yet he owns and manages this place pretty well. His family lives off in some suburb or another, and he came to the city to find himself or some other artistic thing… he goes to school with some of the other tenants, and is really a chill guy. He and I hang out quite a bit – we are room mates, after all. Every once in awhile he'll go into this mopey, annoying stage and generally be a jerk, but I guess that's just being a kid for you.
Revenn is… a god in the kitchen. A veritable god. He makes the most amazing meals, all for High Hopes in turn for staying here. Some how, despite the fact that he provides meals to around ten people at any given time, he makes them perfectly every time. It also happens that he acts as the mature responsible adult, keeps the younger guys in line, and makes sure that the bills are paid. His patience is amazing. Most of his time is spent cooking. Either here, at his college –KICA, the Kisme Institue of Culinary Arts – or at his job as head chef at L'Aubergine.
I happened upon Loshai entirely by accident at my park… yes, where I met you. She was at the time no larger than my palm, a battered and sickly little dragon-creature washed on the shore. Her bright, glowing spots had led me to her, and I used my firefly jar to scoop some water up for her to rest in. Having no better place to put her, I transferred her to my bathtub soon after, where she eventually regained her strength and returned to her normal size. Her clan – a subspecies, she insists – is a xenophobic little cluster of aquatic Draiks called the Scianta. Their appearances are always shifteing, capable of changing size, colour, and to a degree shape. For the most part, she stays in her quadrupedal form, lurking in the bath tub where she can stay damp. She's a sweet girl, if a touch annoying for all the doting and following she does whenever the boredom of her little tub encourages her out into the rest of the apartment.
Esyen is Shai's tag-along, a childhood friend who, seeing her peril, followed after her. He staunchly kicked in our door when he came to our rescue, and now resides in the sink in the bathroom. Funny how stuff like that works out. He's a little more social than Shai, having been ousted from their clan due to some error or another. Despite his damp environment, he's also picked up a knack for computers, and acts as a webmaster. He's shy and unassuming, so he's pretty well accepted around here.
Only one actual, whole male remains, and that's Kyern. A short, silver Lupe, he teaches a mediocre English course at the highschool Eru, and some of the girls go to. He lives downstairs with a bunch of… elements. Not "FIRE!" And "WATER" elements. I mean the periodic kind, as well as four girls. Technically, there are two apartments; after all, it's not an attractive idea, a teacher being roommates with two of his students, however due to some structural instability and a certain Wii-tard, the dividing wall was lost. Hence, the Wii moved upstairs. Anyways, he's a little arrogant, inflated ego and such, and constantly insists I should get some schooling myself, but I guess he's an okay guy.
Europium is the most recent addition to the doublewide down stairs. Elements seem to like living with one another, I don't know why. Every once in awhile, the guy will die on us and come back later as some other European country. Thankfully, most of Europe as we've seen so far have been more or less polite, and decent chefs for when Revenn works the supper shift. As of right now, he's from England. Occasional harassment over the 'proper' making of tea aside, he's alright.
The other element currently keeping us company, though he's rarely ever physical, is Bohrium. While I don't like to acknowledge it, he's actually a jealous, clever sort. I don't believe his rudeness is entirely intentional, but he often tricks Ka into letting him use her body to get into trouble. Boh isn't a bad guy, per se, but he's unstable. His physical form wastes away in twenty-two seconds, essentially causing him to "Die," so that makes sense, but he covets Meikaze, the hostess of his molecules when he's not arranged, and he doesn't really like anyone else, except for Ka. It's a sort of two way street… most people don't like talking to thin air, even when it talks back.
As mentioned, Meikaze is Boh's hostess. A bright, ingenuitive girl, Mei acts as our expert on mechanics and electronics. Occasionally she causes things to short (one entertaining Christmas she managed to black out the entire city block while coaxing our tree to light) but for the most part she's got quite a knack for such things. Her passion is actually science, and she spends most of her time at jobs as lab assistants or interns, despite the fact she can't afford university. Unfortunately, Bohrium has a nasty habit of getting her into trouble if he feels threatened by a coworker.
Jeulious is actually "Family", relatively speaking, as she was brought up alongside Layenni, my actual sister. Well, brought up being a relative term. See, Jeul was put into indentured servitude as a young girl with a mining corperation. Her pelt, through some anomaly or another, has rainbow coloured spots which glow whenever she is close to precious stones and metal. Needless to say, she was treated as more of a tool than a child, and by the time she escaped she was little more than a husky-voiced, timid waif of a teenager. For awhile, she lived under the home in Pagos where I resided, but with a bit of coaxing she moved in to the actual house. When I moved, she would have been left alone, and that wouldn't have been safe… besides, us glowing, speckled folk need to stick together. So I invited her along. She, Mei and Oreo are really close.
Areoreal is… quite something. She's just a teen, but she's already managed to alienate her family, get her own apartment (kinda) and get a steady job. Her formal skills leave something to be desired, but she's a whiz of a sous-chef and spends her time with Rev at L'aubergine, with Klieru and Jeul at school, or at here, on the couch, playing Wii. She's peppy and hyperactive and a bit of an airhead, but she's got a crazy strong rebellious-nonconformist streak.
One of my two actual siblings, Layenni only moved to High Hopes recently, drawing behind her a beau of all things. She is the embodiment of dreams and is soft-spoken, gentle, and hyper aware of others wants before her own. Though shy, she speaks with everyone, is friends with everyone. Our brother seeks to destroy her, and so I am exceedly glad that she's sheltering with me now, it simply so I can keep an eye on her. Layenni gets along particularly well with Ka, Jeul and Eru, for some reason or another.
On the other hand, I can't stand Jaiemz, the Aisha who seems to have attatched himself to her. He's crass… tattooed and pierced, with unpleasant looking eyes. Oh, he's a charmer alright, everyone around seems to be fine with him, but I know him for what he is. I am deception, and he cannot ply me against myself. I have no idea what Yenni sees in him.

Dilumas frowns, thumbing the page of the photo album a little as he stares at the book. ."I guess that whole dream-deception thing now needs explaining, eh? Well… I guess, if you have time?" At this point, you are beyond protesting and stare at him, waiting for him to go on. "Alright. Well, better make sure you really are comfortable." Grinning a little, he cracked his knuckles. "It actually got… written, by Layenni back when all three of us were on Pagos. She managed to keep a pretty… neutral voice though the whole thing. Have at 'er." From the back of the album, he provides a few sheafs of crisp white paper.
I guess you could start this story with 'long, long ago.' However, such a simple phrase cannot embody how long it has been. Perhaps an eternity is long enough, were human minds capable of comprehending a true eternity. Before the earth was born, before the sun first lit, before there was even light to see by, there was already a stirring of life. It was an indescribable thing, a mesh of conciousnesses jumbled, voices of wants all clamouring together. This stew, nothing better than that which humans came from, was the beginning of the Gods.
As a conciousness, we were aware. Aware of the nothing around us, aware of one another, aware that we were all that existed. For a long time, we just were, until one… a bright voice, a strong voice, said that there should be
being.
As if that was all that we had been waiting for, there was suddenly more than the void; there was light. Slugishly, our hive-like conscious split into new, individual identities, each drawn towards the creation of a great and new existence. As our siblings began the composition of the universe – a masterpiece in so many ways – we three, Dream, Mirage and Nightmare, were left, still in the simple, shapeless single form of our hive. Our siblings worked at their tasks…molding and creating flesh and bone, earth and water, stars and planets, and we three together were prone, all struggling violently to exploit our shared power, weak as it was. It seemed that the others had heard some calling, and had sprung to play their part, but we… we had found no hidden reserve of energy. We simply were, inseparable for our weakness, still the One Form. There were others like us, combined minds with no power between them, but they were quick to siphon away eventually, speaking of some calling, some knowing that came to them.
Impatiently, we three waited, bickering and snapping within our form. It was with such force that we fought that, when that calling finally came, we almost missed it. It was Dream that heard it, demanding silence and getting only greater complaints until Mirage heard it too. A calling. A weak ember of power at our centre. Upon the earth, a human – roughly evolved on its own given only the supplies of its planet – had fallen to rest and… and indeed, we were being called. With enormous effort, we managed to settle between the three of us well enough to fall upon he which we believed to hold our power. It was Dream who succeeded in bridging the gap between our fickle existence of knowing, and his of flesh and mind and soul. Flooded with new power, she created the first dream… and so we had begun.
Our fellow gods had all created a begining, from which a new thing grew… we relied on their creation for our own to flourish, and so we were much weaker, much younger than they. Scorned by them for our meshed being, we three instead waged war with one another, Mirage reduced to peace-keeping between the two warring factions within the One Form. Finally, a breaking point was reached. Our very being was being destroyed, and so Mirage made a final bid for survival; he turned us into the three independent beings we truly were; there was only one catch. We still did not have the power to be amongst our siblings on our own. Instead, we were ensnared in the bodies of mortals. The One Form was broken, but balance was kept… a balance which was threatened by Nightmare, who still saught to destroy Dream. Illusion chose each body so that this balance could remain, with Dream safe from the efforts of her brother.

By the time you finish, Di has disappeared from his chair, leaving you to gawk into empty space for a few moments. Coming back, he settles again and smiles. "Well, I guess you could say I'm a 'good' guy for all that… being mortal really changes your perspective on things." He looks to yet another heap of papers in his hands, and then lays them out across the table. "Every once in awhile, I meet really talented people who are nice enough to draw pictures of me. Sometimes Eru exchanges art with them, and sometimes they just give it out of the goodness of their heart. It's pretty cool, and I like to show that kind of stuff off.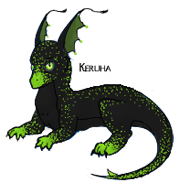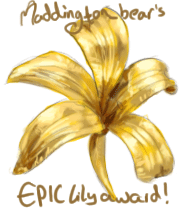 After allowing you to peruse the various images of him, a handful of objects, and a small mountain of miniatures in his likeness, he collects them again and shrugs. "Well, there you have it. That's… me. If you like, I can point you towards some of my room mates, or other interesting people I've met."