Read First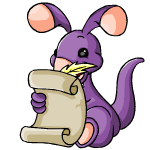 How to Apply
Frequently asked questions
Click a question for more information:
What does it mean when a pet is marked with a

?
What does it mean when a pet is marked with a

?
What does it mean when a pet is marked with a

?
Why can't you guarantee I'll get the pet I applied for?
I get several applications a day for pets, especially those of a popular color or species. Because of this I can't guarantee that you'll get the pet you've applied for, even if your application is accepted. You can, however, increase your chances of being chosen by:
Making sure ALL your pets are happy and well cared for
Following the given application format
Spending time to make your application shine
Avoiding chatspeak and keeping typos to a minimal
Why does my account have to be over 4 months old?
The pet transfer system is not usable by an account under 4 months old. I only send pets through the transfer as it is much safer than pound dropping. If you are within one month of being able to transfer, I can hold a pet for you. You must contact me when your account is properly aged, or the pet will be put back up for adoption.
Can I trade or pound a pet I adopt?
I cannot force you not to trade or abandon the pet you adopt. I can say I'd really, really prefer if you didn't. If you mention plans of doing so in your application you will be rejected. I work hard to improve pets that were previously abandoned or unwanted. To have someone adopt under the pretense of loving and caring for a pet then have them trade the pet off for a "better" one is the highest insult to me.

Do I have to keep the personality you gave a pet?
In short: no. The personalities I've created are just to showcase one possibility I've seen for that pet. In no way are they meant to limit your own creativity and vision. You are also completely allowed to use the personality I gave should you wish to.
When are deadlines?
No pet has a deadline until I get one accepted application. After that, a deadline of one week is applied to the pet. There are two exceptions to this:

Someone contacts me ahead of time for an extension
The pet is still listed under future pets
Who do I send my application to?
All applications must be sent to keytopond. Though a pet may be on one of my sides, the only account you should contact is keytopond.
What is the questionnaire?
The questionnaire is a few questions that need to be answered in your application. It is so I get a good idea of the type of a person a possible owner is and their plans should they be chosen.
What is the Pledge of Good Ownership?
The Pledge of Good Ownership was developed by The Neopian Orphanage guild. By applying for a pet you agree to follow the pledge which reads:
If I am chosen, I, (your name) , pledge to be the best owner I can be for my new Neopet, (pet's name) . I understand all the sadness that he/she has already been through, and so I will provide everything he/she needs to be happy. I promise to be a friend to my new Neopet and never ever ever put him/her through the pain of neglect or abandonment again.
Why is my application 'temporarily rejected'?
Your application was probably in the wrong format. Just resend it in the proper application format. Makes it easier on me to read through.
Can I apply for more than one pet?
Of course! Just make sure you have enough room and enough love for all the pets you apply for.
Can you put up a pet I'm fostering?
Sorry, I can't. As you can see I have over a dozen pets available or upcoming and I'm bogged down enough as it is with neomails. It's very simple to make your own adoption page, try looking through the links posted in Petpage Applications for help in coding. As another option, you can always list your pet in my guild's adoption agency. However, you must be a member and your pet must NOT be Up For Trade as well as for adoption.
Can you extend the deadline? I have work/school/etc...
More than likely, yes. The exception goes for pets that have had their deadlines changed more than once like Iwora. This is because I cannot make multiple people wait an extremely long time due to one person.
Pet Name doesn't have a deadline listed. When is it?
If a pet doesn't have a deadline listed, that means its countdown hasn't started! A pet only is given a deadline after the first application for it is accepted. After that, the deadline is usually about a week after that day. So check back and make sure the pet of your dreams isn't ticking away!
Can you pound drop transfer for me?
No, the only method I use is the one per month safe transfer. I will never abandon the pets due to stress on them as well as a high risk of ending up with the wrong owner.
Can you change Pet Names gender?
Currently only pets on the accounts poetsarasvati, sirensmask, and almostlast can change pet genders. This is because they're the only accounts that have the ray (so far!). Genders can be changed upon request IF you are chosen as the owner. Please note that the gender change process will be detrimental to their battledome records.
What does it mean when a pet is marked with a

?
That pet was adopted through the Lost and Pound petpage. Lost and Pound is an amazing site that painstakingly goes through the pound name by name in order to find "lost" pets. Lost pets are those who are no longer shown through a random pound surf. These pets have an extremely low chance of being adopted when this happens, and thousands of pets are lost this way.
What does it mean when a pet is marked with a

?
That pet a Beauty Contest winner. These pets were recognized for their stunning good looks by fellow Neopians!
What does it mean when a pet is marked with a

?
That pet will give their new owner an avatar. Click the avatar below to see which pet awards it:


What does it mean when a pet is marked with a

?
That pet does not belong to me, though someone has entrusted the adoption process to me. This pet may not have the same program benefits as other pets listed at the Sanctuary.
Applications
Please select what type you want to submit:
Neomail
Petpage
Regardless of what type of application you want to submit, you must answer all of the numbers bolded below. Beneath each number are further questions and explanations to help you, but they are not necessary to include.
Click for an Example of a Good Application
Helpful Sites for Making Applications:

The Questionnaire
Neomail Title: APP Pets Name (ex: APP Dhemian)
1. List your main account as well as any sides you have
I will be checking through your accounts to make sure your pets are well cared for.

2. Which account will this pet will live at?
I need to know in advance where the foster is going if you are chosen.

3. What are your plans for this pet?
Is he/she going to be used in beauty contests? Are you other pets feeling a bit lonely? Tell me whats in store for this new addition in your family.

4. Tell me about your neofamily
What new siblings will your newly adopted pet have? Tell me about yourself and your family.

5. Write yes if you agree to the following statements:
+I understand I may not get the pet I apply for.
+My account is older than four months.
+I will not trade or abandon this pet.
+I have read and agree to the Pledge of Good Ownership

ALL applications must be sent to keytopond.
Neomail Application
Neomail is a simple way to reach me and requires no knowledge of html or css (what makes websites). If you wish to do your application completely through neomail, please copy and paste this format to fill out. Be sure to follow
the questionnaire
and send it to
keytopond
. Feel free to break your application up into multiple neomails.
When making a neomail application, or any application, it's very important to check for spelling and grammar. Show me you really want to adopt by taking the time to make your application really shine!


Example of a Good Application:
Neomail Title: APP Dhemian
1.
My main is keytopond. My sides are almostlast, edibleplushie, poetsarasvati, and sirensmask.
2.
Dhemian will be kept on keytopond.
3.
I have a lot of plans for Dhemian! I've always adored the grotesque and awesome appearance of a Mutant Kau. Besides involving him in beauty contests and customizing him, he will be a central part of my in-progress storyline as a maddened prince. He will be the eldest sibling of my cursed family and be given a nedler to match his tentacles. Here's a preview of his personality and backstory I'm working on:
Dhemian was once the eldest son of the noble family Burg. He enjoyed reading ancient tomes and increasing his knowledge by any means necessary. During the Fall of Burg he was punished for his prideful ways, his mind becoming maddened after his body turned monstrous. I plan to flesh this out further if I am accepted.
4.
Adel was once the youngest daughter of the noble family Burg. She enjoyed nothing more than eating fancy meals on a daily basis. During the Fall of Burg she was punished for her glutinous ways, foods turning to ash in her mouth and her form becoming skeleton.
Felrick was once a servant to the noble family Burg, he fell in love with the head lady. She spurned his advances and he turned to dark, forgotten arts to enact his revenge. His own wraith fueled the Fall of Burg.
Melody was once the middle child of the noble family Burg. She enjoyed perfecting her appearance and singing to her beloved music box. During the Fall of Burg she lost not only her voice but the beauty she prized as a punishment for her vanity.
5.
Yes.
By far the most important thing I look at in an application is
effort
. The above mock application focuses heavily on characterization and future plans for the pet. By no means do I expect everyone to go this far in their application, though this would be viewed as a higher grade app. Not good at characterization? Any of the following can really add to an application:
Storylines/Personalities
Artwork
Poetry
Showing examples from your neofamily
I care less how good/original something is than I do that a person put forth a little effort.
Petpage Application
You are not required to make a petpage application!
If you decide to do a petpage application, place this phrase somewhere:

I was not required or forced into making this petpage application. I did so of my own free will.
Making a petpage application is a better choice for those with a lot to say but can be a daunting task if you aren't familiar with html or css coding. Neopets offers a special site, like this one, for every pet you own which can be found here. From there you can customize your page to look anyway you want, and there is no limit like with neomail.
All petpages should still answer the questionnaire above in some way and be sent to keytopond in the following format:
Username:
Pet Applying For:
Petpage Link:
Haven't a clue where to begin? There's several petpages out there dedicated to teaching how to use html and css. Even moreso, there are sites with "premade" petpage codes, which are easy to use and look great!
Other pages to check out:

Pets Currently UFA

Brealow

Deadline: October 31st


Birthday: 28th day of the Month of Relaxing, 2008




A grey shoyru grasps a rusted key hung around a frayed string on her neck. The key glows faintly,a pale reminder of a life once had...
Brealow was once one of the vault helpers of Bree, the faerie of Keyquest. After being tricked into giving up several golden keys to undeserving adventurers, Brealow's magical energy was removed and she was banished from the vaults. She still carries a single key from her past, hoping to one day regain her power and position beside Bree.
Brealow's favorite items:




Adelburg
Birthday: 23rd day of the Month of Eating, 2010



A halloween grarrl delicately sips her glass of red wine. In the dim light her drink looks decidedly more sinister...
The Duchess Adelburg loves being a vampire, the last hundred years taught her that much. Between perfect skin and enough time to sample all life's delicacies, she cannot fathom why anyone
wouldn't
want to be undead. Unlike most night walkers the Duchess Adelburg enjoys a wide variety of gourmet food, having sunk her fangs into
60
so far.
Adelburg's favorite items:




Mystryss

Deadline: October 31st


Birthday: 20th day of the Month of Hiding, 2011




A chocolate flotsam carefully places the finishing touches on her icing laced dress, smiling while she thinks of all the attention it will collect...
Mystryss is the center of attention and she won't stop until you know that. Though she's never openly pushy or conceited, every compliment and lingering glance is what she gets out of bed for each morning. Nothing makes her smile more than knowing she's the best dressed woman in the room.
Mystryss's favorite items:




The_Jester
Birthday: 18th day of the Month of Relaxing, 2011




A zombie lupe grins as you walk by, polishing off his latest joke. It would be rather funny if he didn't look so hungry... for you.
The Jester earned his name at a local farm town, constantly trying to brighten the hard lives of its citizens. That was until the zombie attack. Sadly, jokes don't work well on the undead and Jester was among the bitten. Now he still tries to be funny but his humor comes off much darker...
The Jester's favorite items:




Treetori
Birthday: 7th day of the Month of Collecting, 2011




A water zafara bubbles up from the depths of an oasis, her glittering eyes catching your gaze. Suddenly you remember the way home...
Treetori has sworn to protect an ancient oasis, the location hidden for centuries from those that would do it harm. She isn't sure of her age, the enchanted waters and foliage grant her a long life, and all her memories exist only in the oasis. Sometimes lost travelers stumble into her sanctuary, only to find themselves on a new path which leads them home.
Treetori's favorite items:




_melodyblossom3601_
Birthday: 8th day of the Month of Eating, 2007




A mutant peophin hides her face behind a hood, hurriedly removing herself from your presence...
Melody learned the hard way that sometimes modesty is key when a jealous witch cursed her into a new form. No longer does she spend hours combing her magnificent mane, instead keeping herself hidden in her shame. The only pleasant thing left was her voice, and it's said she sings late at night as she mourns her lost beauty.
Melody's favorite items:




Oxiry

Deadline: October 31st. Number of Applicants: A Lot


Birthday: 18th day of the Month of Awakening, 2009



An alien aisha waves around a complex looking device while taking notes of every beep. When she waves it towards you the beeping grows louder...
Oxiry is a scholar explorer, visiting far off lands and worlds to collect data for her organization. While she tries her best to fit into her surroundings, Oxiry's curious nature and otherworldly gadgets turn heads where ever she goes. Though a few of her explorations have ended in being run off a planet by an angry mob, Oxiry likes to boast a record number of field journals she's published.
Oxiry's favorite items:




Lipti
Birthday: 23rd day of the Month of Running, 2011



An island chomby carefully grinds herbs and berries together by a roaring fire on the beachside. She seems intensely focused...
Lipti is the next in line for the position of island healer and she still has a lot to learn. While some question if one so young could truly fill the position, the recent poor health of the current healer forced them to make an exception. Lipti practices her skills whenever she can, prescribing medicine for a wide range of ailments.
Lipti's favorite items:




Rumblies

Deadline: October 31st. Number of Applicants: 2


Birthday: 3rd day of the Month of Awakening, 2012



A baby gnorbu bats her eyelashes and she sits in the middle of torn paperwork and tissue paper. You get the feeling she may have something to do with this...
Rumblies is an adorable troublemaker at her daycare, often causing destruction of anything she gets her little hooves on. She can't be trusted alone in a room as several times a mere ten minutes is all she needed to coat the wall in finger paint and rip down decorations. Chaotic in nature, Rumblies doesn't like having to listen to grown ups or sit still on her seat.
Rumblies' favorite items:




Bifx

Deadline: October 20th. Number of Applicants: 2



OWNER IS CURRENTLY DECIDING
Birthday: 19th day of the Month of Gathering, 2011



A plushie skeith hangs off a carnival booth with a sign reading "Grand Prize" next to him. The wind causes her to sway back and forth.
Bifx is the grand prize of a carnival ring toss booth, requiring five wins to take her home. Because of the limited time the carnival stays in one area, Bifx has remained the grand prize for years. Every time the booth is set up she quietly hopes that someone will take her home like all the smaller plushies she says goodbye to.
Bifx's favorite items:



About
I began the Sanctuary in early 2008 after I got my first lab ray and decided to help pounded pets with it. From there I've been constantly seeking new ways to improve fostered pets and started several unique programs. Currently I have five accounts (keytopond, almostlast, edibleplushie, poetsarasvati, sirensmask) equipped with the ray and almost every account is filled with fostered pets.
Total Pets Relocated:
24
(more adopted out before Sanctuary's creation)
Total Pets Released
:
3
Accounts with Lab Ray:
5

Donations are always appreciated

About the Owner
Main:
KeytoPond
Sides:
AlmostLast
,
EdiblePlushie
,
PoetSarasvati
,
SirensMask
Permies:
Dhemian
,
Hippodamia
,
Runescar
,
Salyrn
Wishlist:
Clickie Here
Favorite Neopet Species:
Lutari
Favorite Petpet Species:
Gathow
Favorite Faerie:
Eithne
Favorite Daily:
Almost Abandoned Attic
Favorite Game:
Treasure Keepers
(bring it back!)
Deadlines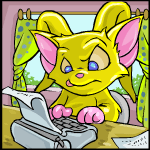 Bifx: October 20th (OWNER DECIDING)
Brealow: October 31st
Rumblies: October 31st
Mystryss: October 31st
Oxiry: October 31st
(due to available transfers)

Pet Name doesn't have a deadline listed. When is it?
Can you extend the deadline? I have work/school/etc...
Past Pets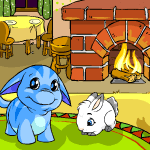 These pets have been relocated to new homes thanks to the sanctuary. Check up on our past residents below:
Special Programs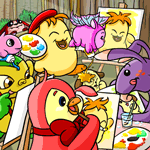 The Keyto Pond Pet Sanctuary has a number of unique programs to better the foster pets here. Check out what programs are currently in place:
Petpet Program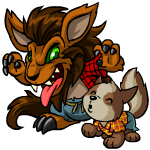 In order to lessen the stress of adjusting to a new home, each foster is given a petpet to look after. These petpets also face the lab ray, though the miniaturized version, and can vary as much as the foster pets themselves. By having something to take care of, fosters learn responsibility and the joy of having a little friend.





Personality Program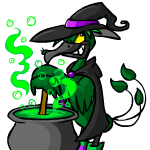 Whether they're a diabolical warlock or a struggling artist, each pet has their own unique personality. At the Sanctuary every foster's personality is evaluated and written down so potential new parents know what color to paint the bedroom and if an evil fuzzle is a suitable toy.





Link Back
Links




credit
A very special thanks to
Nienke's Premades
which is where this layout is from. The only things altered by me were the top image and some minor colors. Everything else I owe fully to Nienke's Premades. Thank you so much for making such a stellar layout.

Started 8/26/11
Counter from BoingDragon